Nigerian Music Producer, Taye Olusola took to his Twitter page to talk about how family burdens are negatively affecting the life of men. He was reacting to post that point out how men sacrifice and shoulder the family burden alone without getting the respect, love and care they deserve.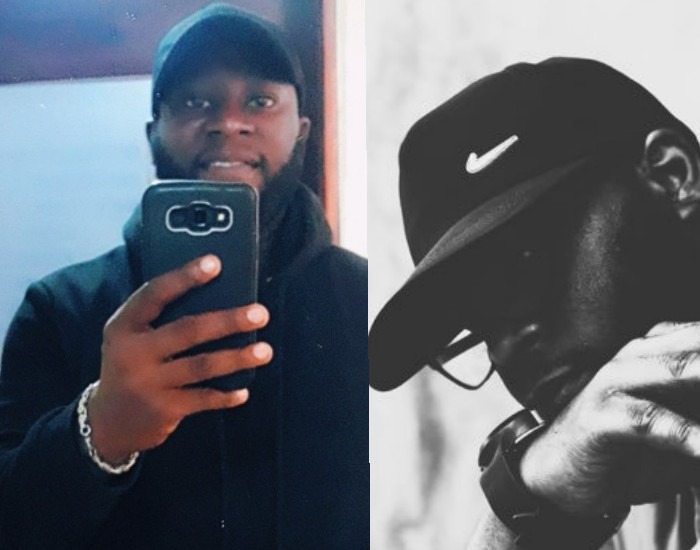 In reply to the said post, Taye Olusola explained why it is important for a man and a woman to have a conversation on how to finance their home before getting married. He claimed that most men die early because of family burdens. Taye Olusola also advised men to empower their idle wife so she can help take care of some of the financial responsibilities in the home.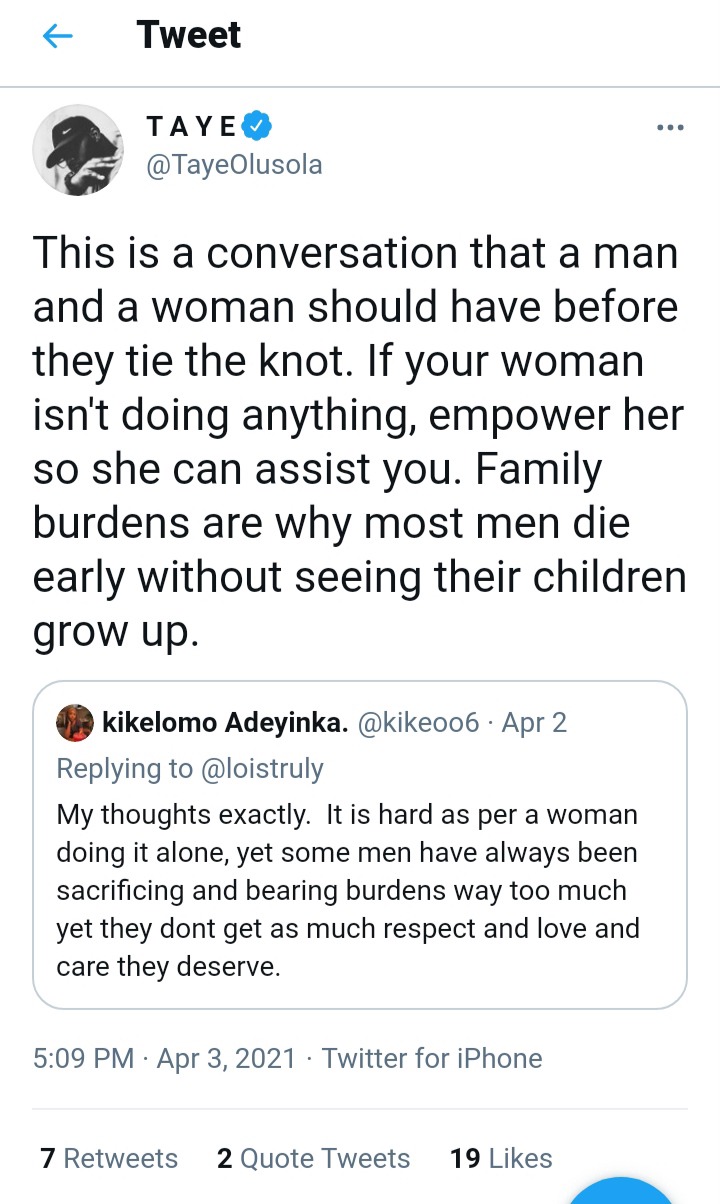 Until recent years, husbands are meant to shoulder the financial responsibility of their homes with very little or zero assistance from their wife, and this always ended up affecting their long-term health. Majority of women only required to look beautiful for their husbands and take care of the children at home while the husband work hard to finance the home.
While our more modern world gives women the freedom to work and earn money, there are men who are still shouldering the financial burden of their family alone because their wife are unwilling to help out.
Taking away some of the financial responsibilities from your husband will no doubt reduce his workload and automatically improve his long-term health.
Content created and supplied by: OnosNaija (via Opera News )