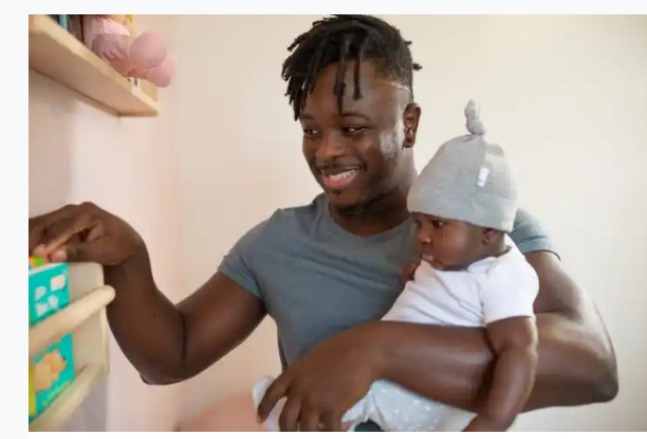 It's a common scenario to see women preparing for childbirth, but not the men. But one thing majority tends to overlook is that men actually play a major role in determining the features of the child to be born. Their chromosomes goes a long way to determine not only the gender of that child, but also the physiological and morphological features of the baby, hence a healthy dad makes a healthy child. This goes a long way to avoid abnormalities when the child is born.
For a couple to have a healthy baby after nine months, it's not left for the woman alone to take good care of herself for the sake of the unborn child, but it's also left for the men to do the same.
So men, here are some pregnancy tips that would help you have a healthy by the end of the nine months pregnancy period:
1) Avoid smoking and excessive alcohol intake: Yes, this has a way of affecting the baby. As a man, if you have plans of having a baby with your spouse, do well to quit smoking and excessive drinking for the sake of the baby.
2) Avoid inactivity: When I say avoid inactivity, this means avoid living a sedentary lifestyle. Try to exercise that body, put it into motion, avoid excessive sleeping and try to get enough exercise.
3) Avoid excessive body building: Yes, too much of anything is bad. Excessive body building may cause hormonal imbalance thereby affecting your chances of having a baby. So keep it moderate.
4) Eat enough fruits and leafy vegetables: Fruits and vegetables provides you with the much needed zinc, iron and other minerals which plays vital role in the body development.
5) Take enough water: Majority are yet to understand the important role water plays in the body. It not only help in the digestive system but aids in the reproductive system. Water makes up close to 75 percent of our body mass. It helps prevent dehydration and some bodily malfunctions. So make water your best drink.
6) Take supplements: Apart from taking fruits and vegetables, also take supplements to help boost and provide your body with the essential nutrients that it needs, example is Omega three fatty acids.
7) Drink homemade smoothies: Smoothies ate not only refreshing but also invigorating and healthy most especially those made with spinach and pumpkin. Prepare your smoothie and take it more often. You will be amazed at the changes that will take effect in your body!
Remember, all these is geared towards making a healthy baby.
Content created and supplied by: Dasprinter (via Opera News )