Relationship is not a bond to do or die, if he/she does not do again, do not go and do something unthinkable just because he is no longer interested in the relationship, there is a Yoruba proverb that says "any man that dies because of woman, thousands of that woman lovers will pass through his graveyard" that proverb not only applies to man, but also to woman. Since your lover left you, this life is too short to commit suicide, you're going to have to move on and do as something never happens. That why I will advise ladies to stop exposing themselves to a man in order not to be painful when they later part ways. See how God turned someone with a suicide mission turned to mother of three.
The guy known as @lollypeezle explained why a lady decided to commit suicide, but was later rescued during his ND(national diploma) days in 2009 when he was still in Ibadan Polytechnic.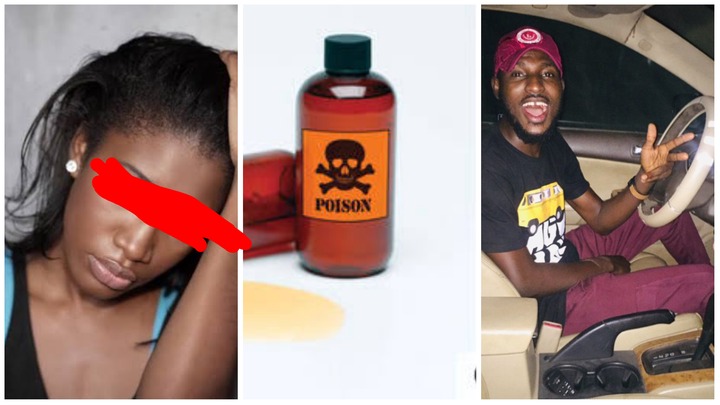 He said there was a lady named bolaji in their hostel (he stayed then at sango Ibadan), and she was about to finish her HND (higher national diploma), but unexpectedly because of a guy who broke her heart, she decided to take her life by drinking toxic detergents.
He continued that he heard someone crying for help on that terrible day, and he called his brother, who recognised the lady's voice as bolaji, and after they both rushed up to search her, she was already in pain because of the strong poisonous drink she took.
They began to carry out various items to use after they raised an alert to people in the area, before they realized what was happening, her eyes were already closed and teeth were closed together.
And trust eyes witnesses that they are good at quickly concluding without even knowing the source, she was rushed to the nearest hospital, and the poster brother stood with the lady until the members of her family arrived. And after two days, she came back to life and explained why, that "her boyfriend broke up with her" . And she chose not to go back after she was discharged because of the embarrassment that would come to her if she resumed school again. And there wasn't even a chance for the poster to see her till he moved to another school.
And fate brought them together to see on Sunday, a car scratched his car in ikorudu, and the driver possibly came down to apologize and, same with his wife, who turned into the lady, bolaji, who tried to commit suicide 12 years ago.
And that sister of that time has a twin and a last born baby with beautiful faces, and she collected the number of the poster brother and called him to thank him for that kindness.
Tweets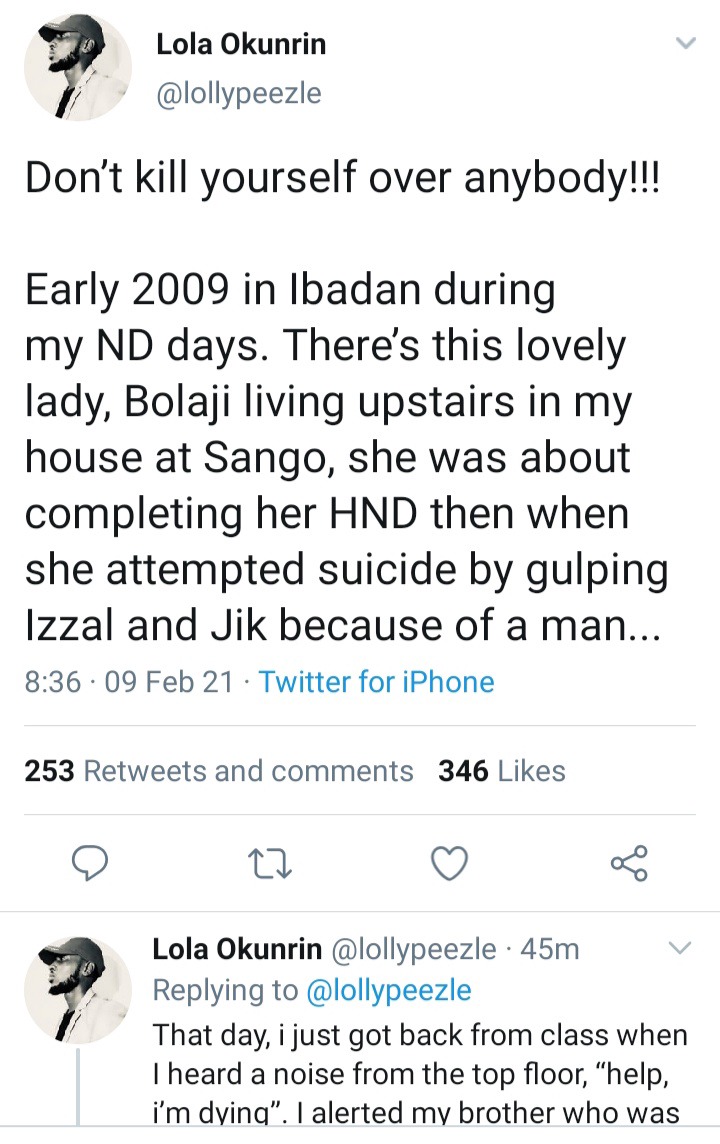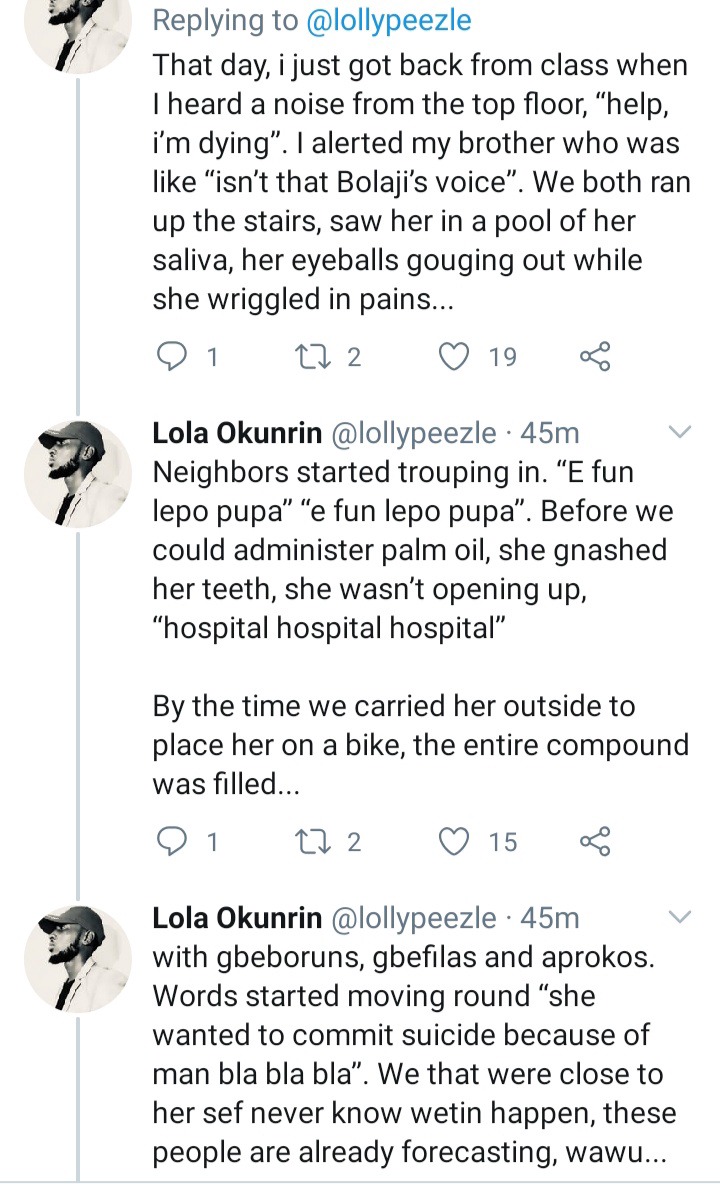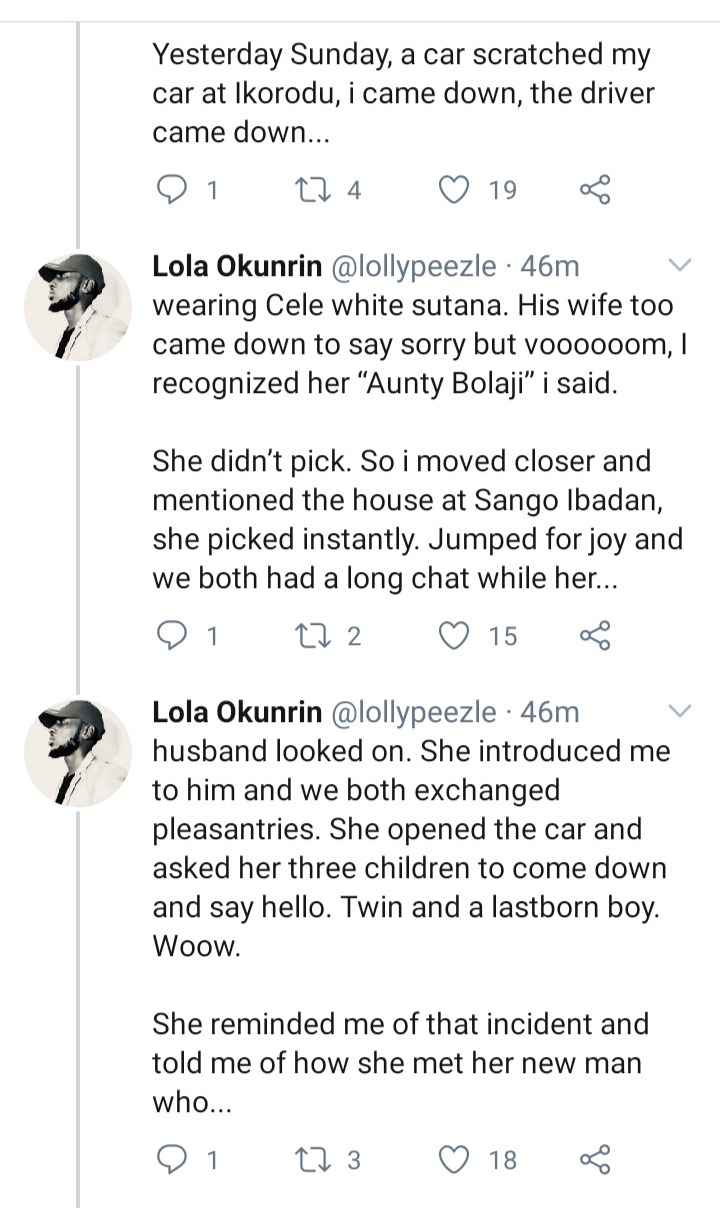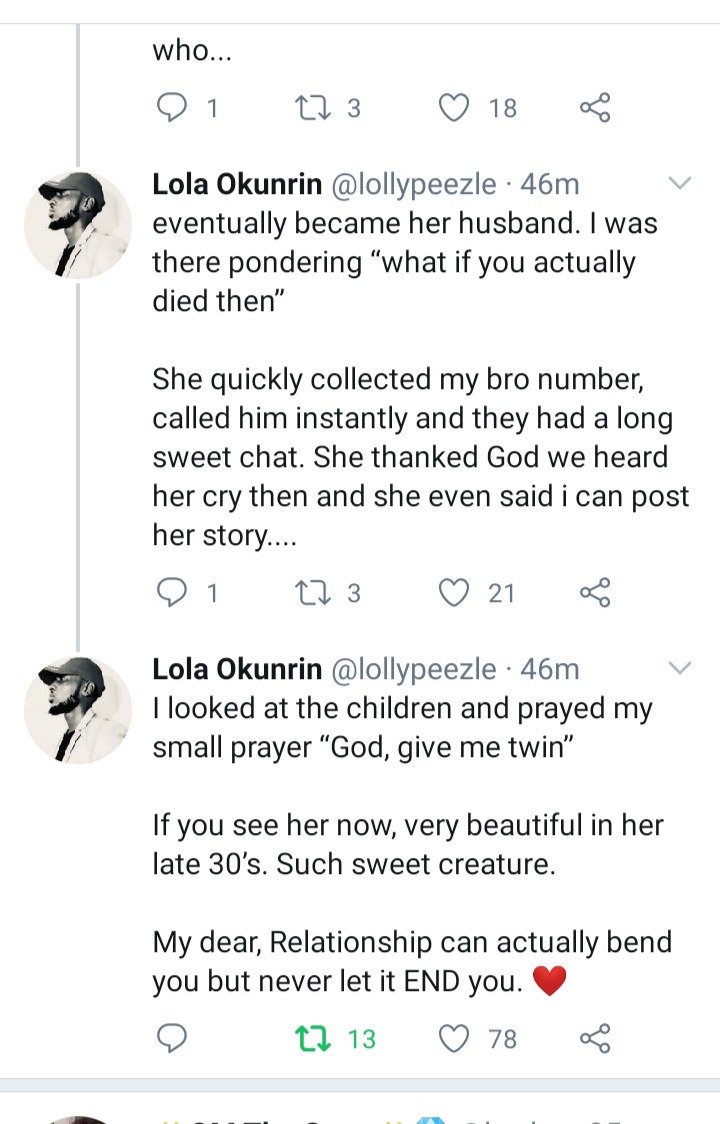 Can you see that every bad incident that happened to people in this life is a blessing in disguise for another day. Only God knows if she married that guy(ex boyfriend) in school, what would have happened to marriage.
Content created and supplied by: Ameboibadanblog (via Opera News )