A baby according to the dictionary is a very young human, particularly from birth to a couple of years old or until walking is fully mastered. A lot of things are usually observed in new born babies such as tiny fingers, having hairs only on their heads since their bodies are not fully developed. However there is a saying that nothing is impossible in this life, as some babies are now given birth to with some uncommon things. Such is the case of a new born baby that was given birth to with eyebrows, which got people talking. The picture of the baby was posted on Facebook by a guy name "David Iyenyorochi Obi" with a write up "God does wonders, in a group called "Yorochitv".
See the post below: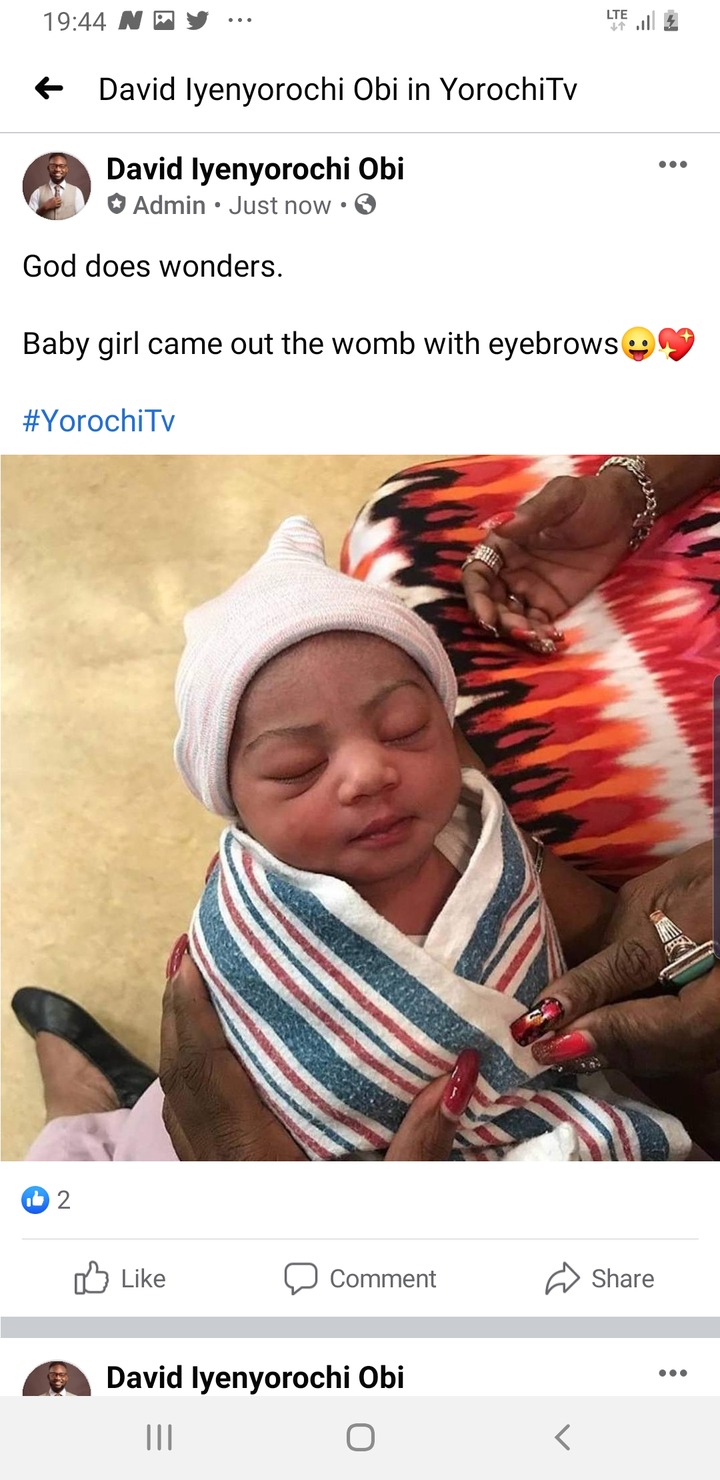 See the picture below: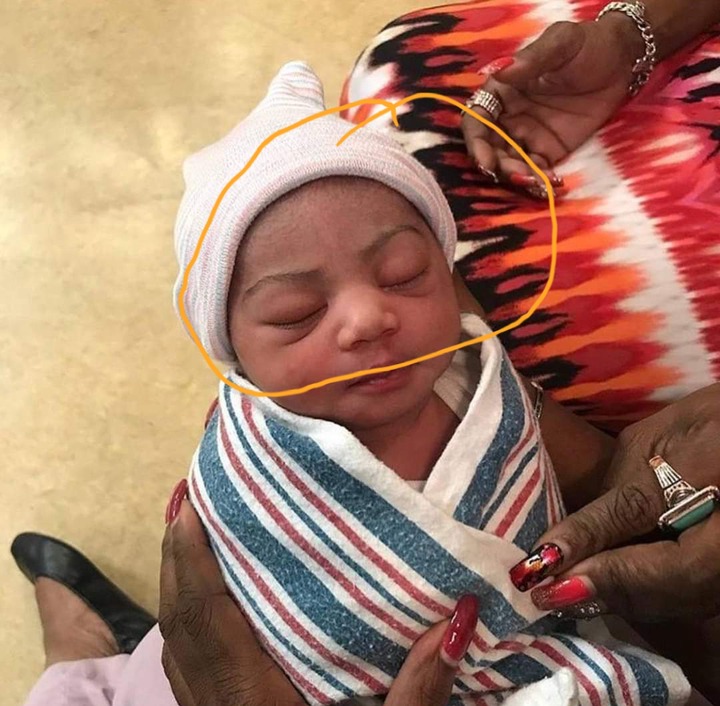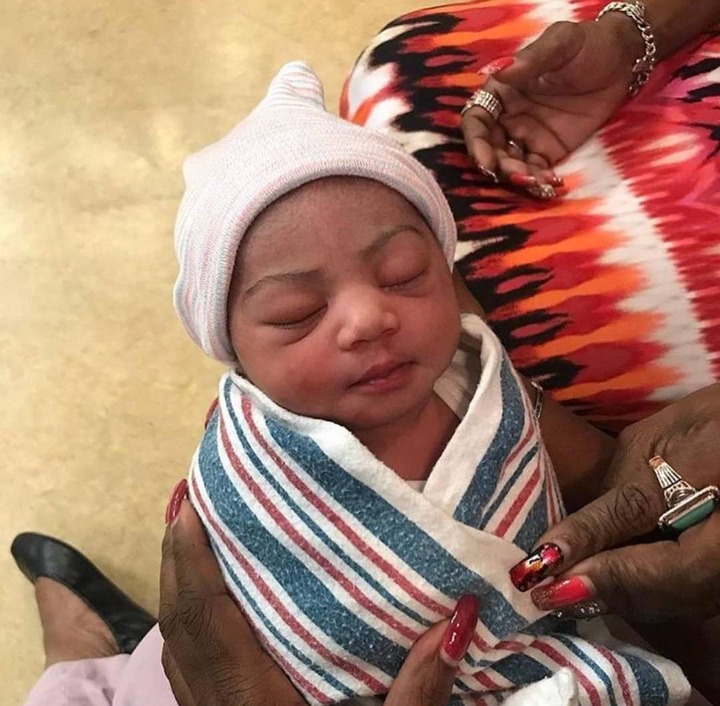 This picture generated a lot of comments from people, a lady name "Oreoluwa Ogunronbi" wrote "This baby is gonna be so hairy", a comment which got my attention and I thought I can share it on this platform.
See other comments below: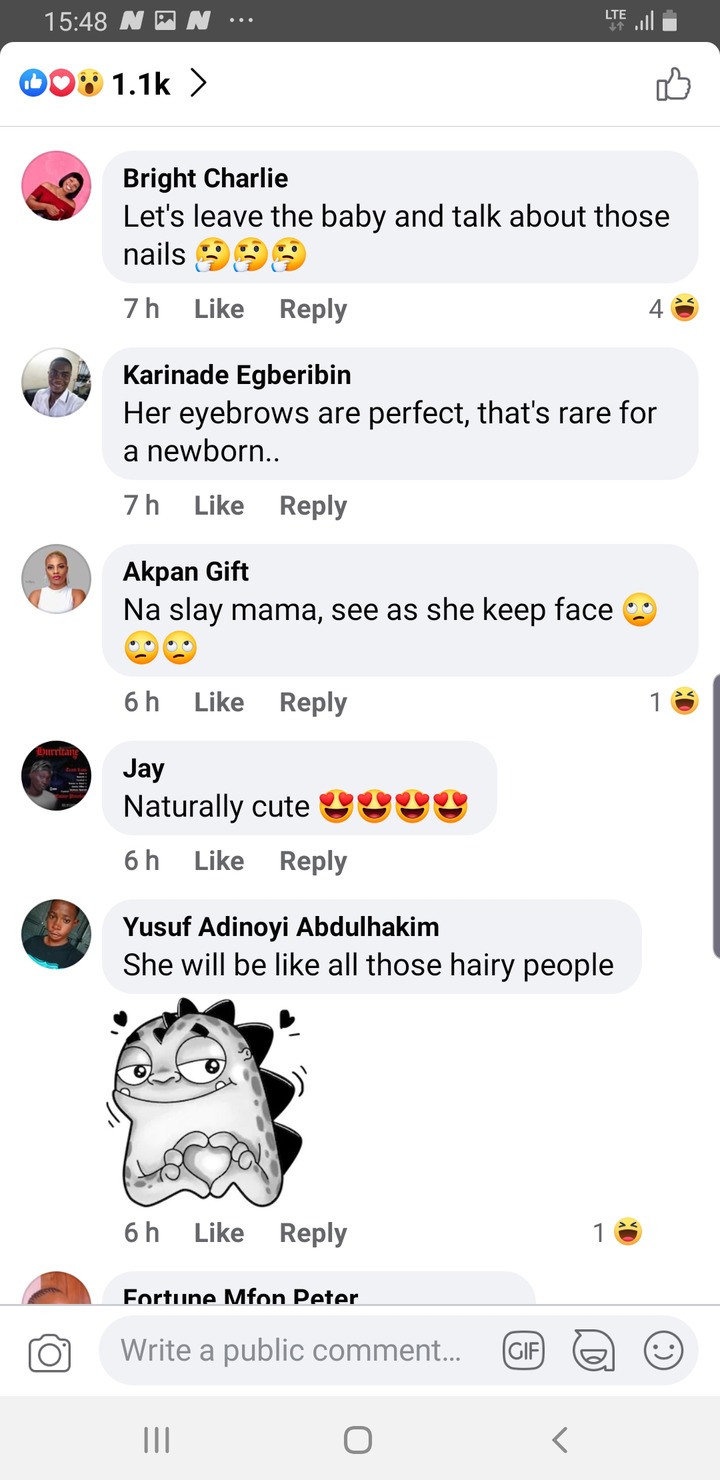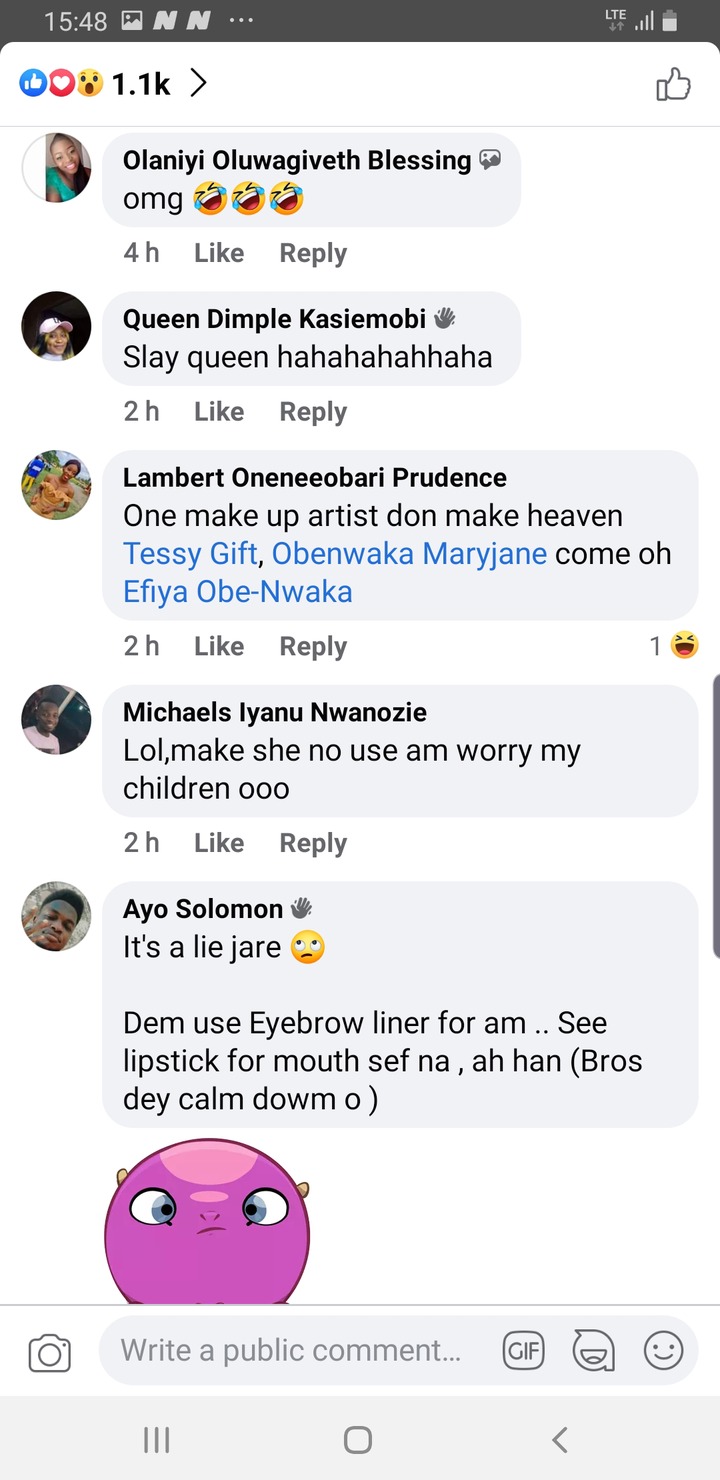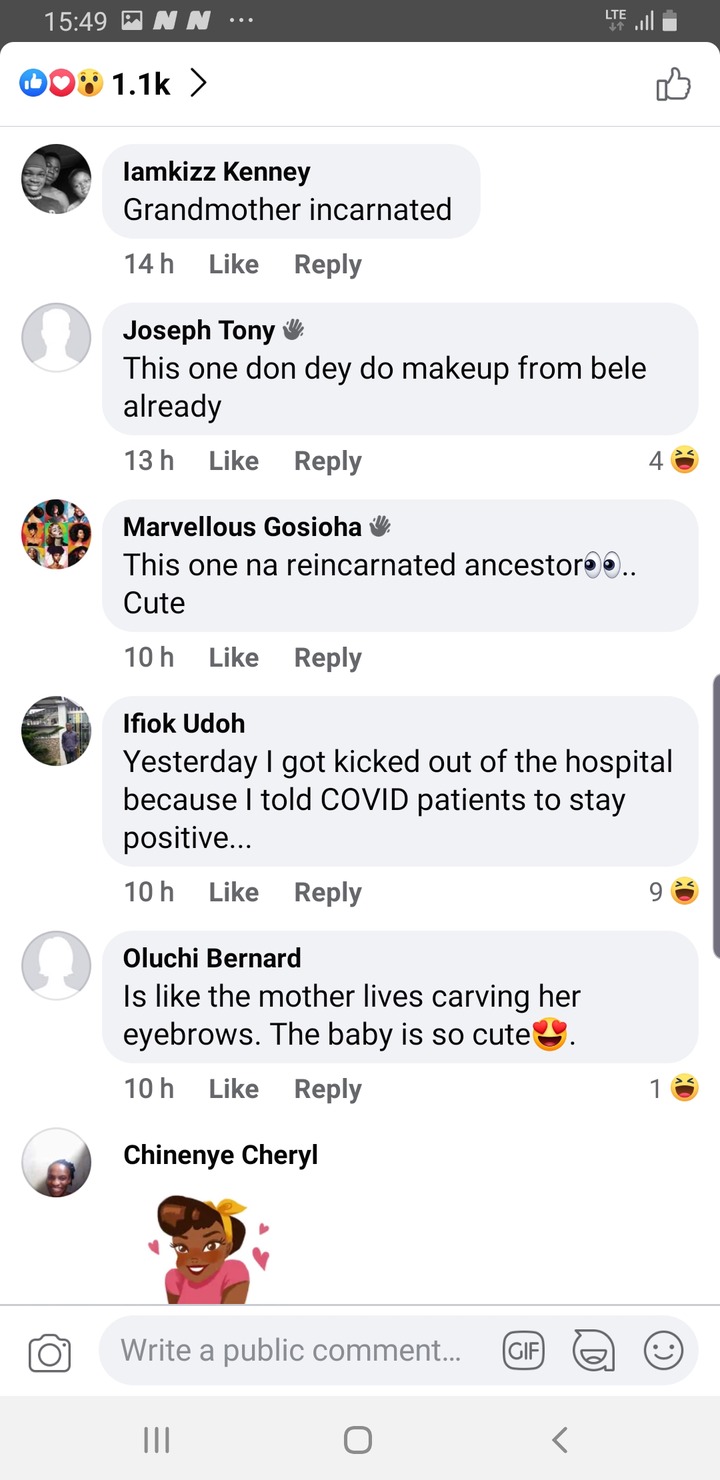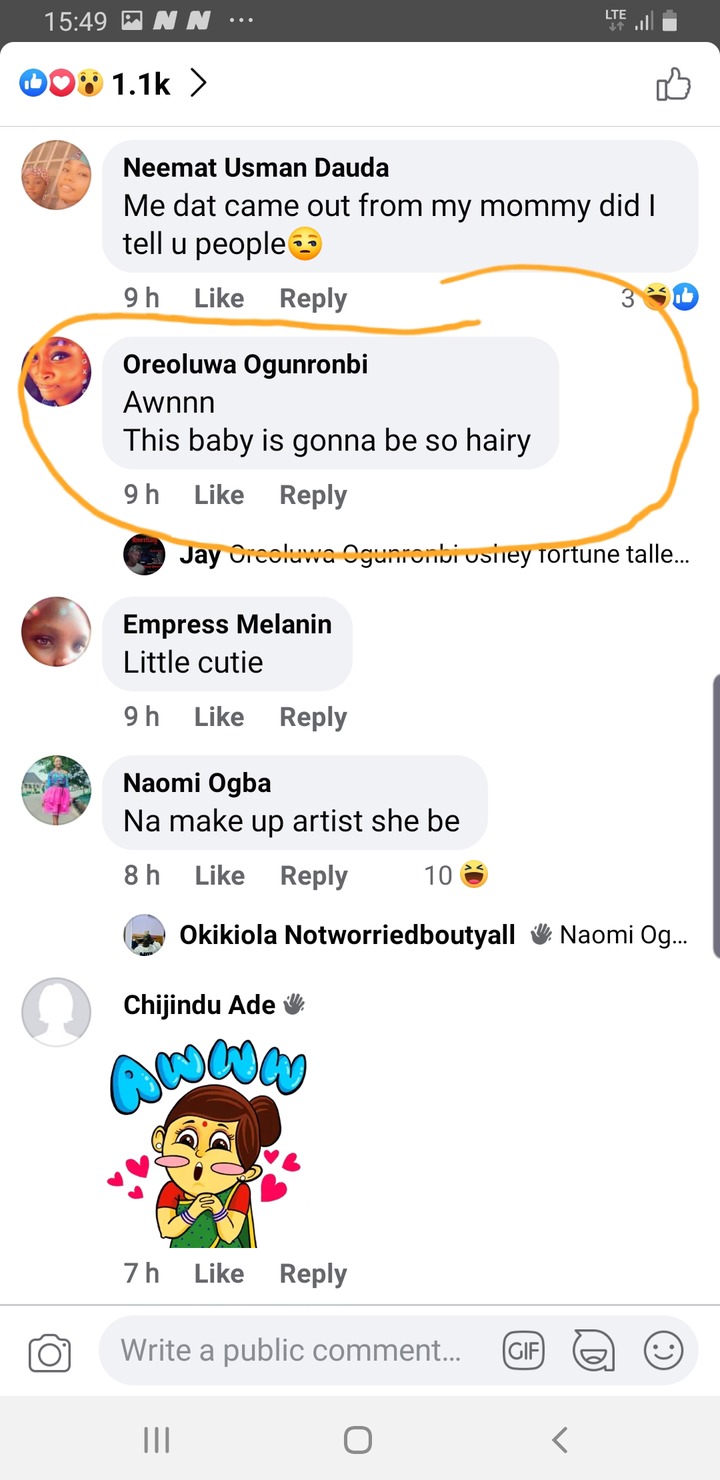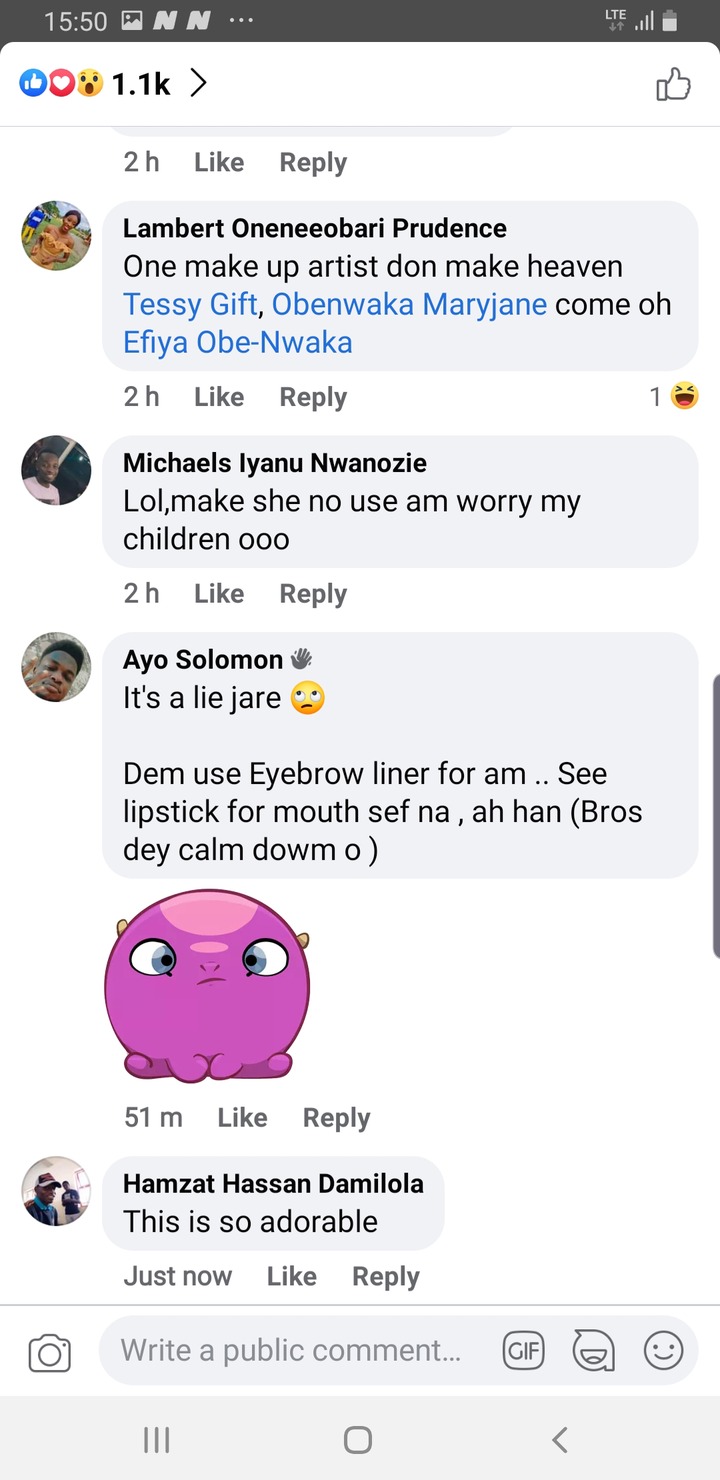 Feel free to hit the like button, comments and share.... Thank you.
You can also follow for more stories.
Photo credit: facebook.com
Content created and supplied by: Haxandamilola (via Opera News )