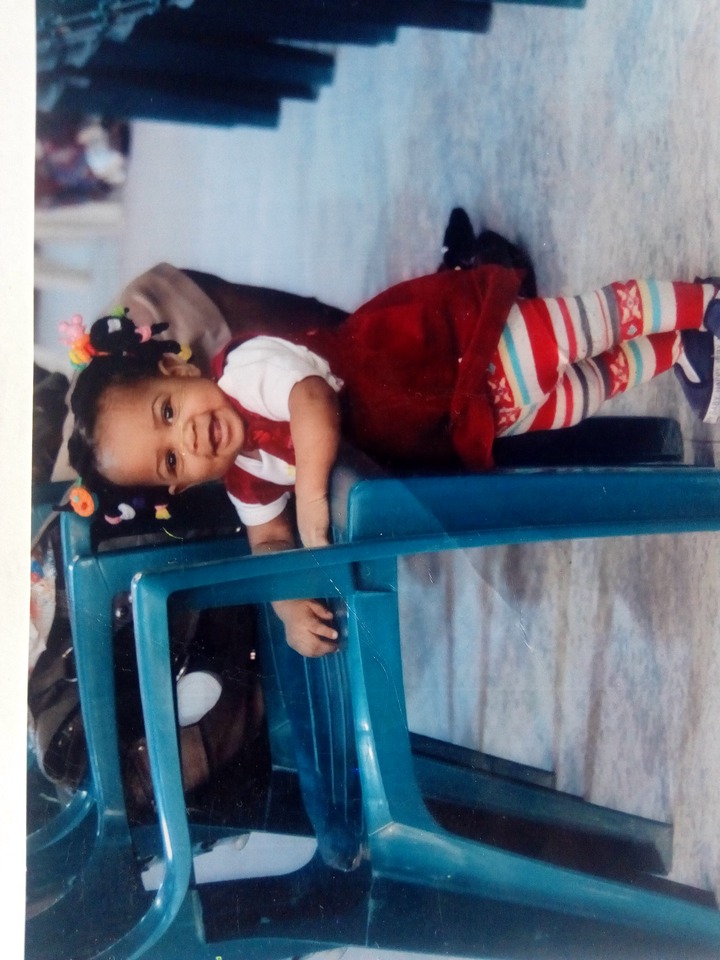 Education they say is the key to success. And some persons are ready to invest all they have to see their kids get the very best of education.
But the question a Twitter user known SugarBaby with the username, @SimplySewaa asked about training a 2-Year old child is a very hard question to answer.
Sugar baby asked if a parent or guardian can pay 250 thousand Naira per term for a 2-year old child. This when sum up shows that one is to pay 750 Thousand Naira every academic year.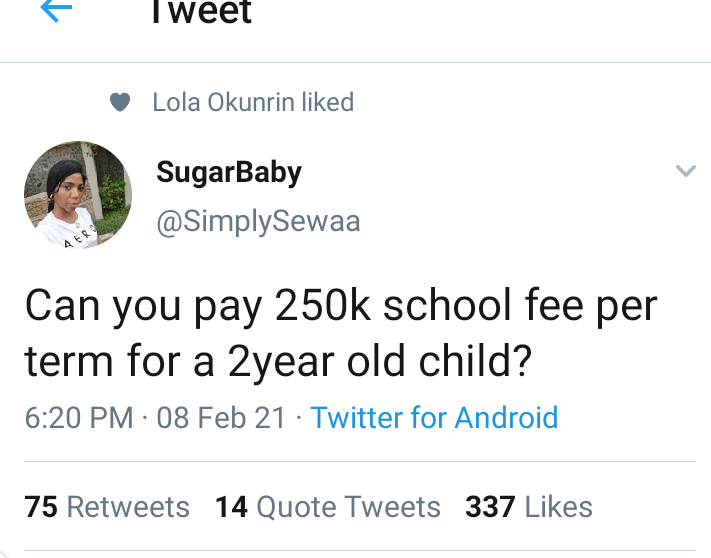 But the question will be, is such an amount worth paying for a 2-year old child who is yet to even speak well let alone understanding what the child is been told?
Some parents and guardians who reacted to the tweet said if they have the money they would pay it, after all, it is their child. But some persons say they wouldn't dare try such.
Education is expensive we know, but would you try to invest in such an expensive education for your 2 years old kid?
See some of the Reactions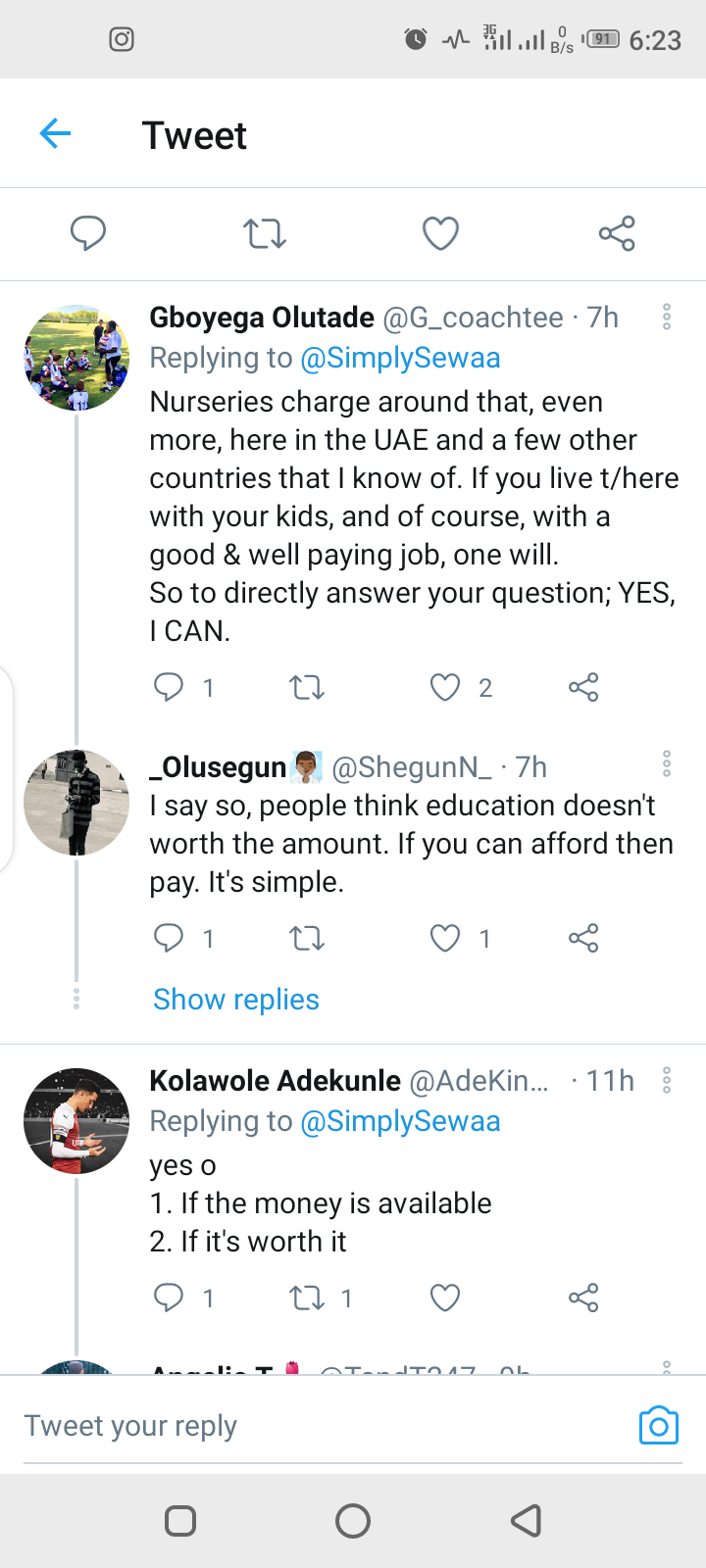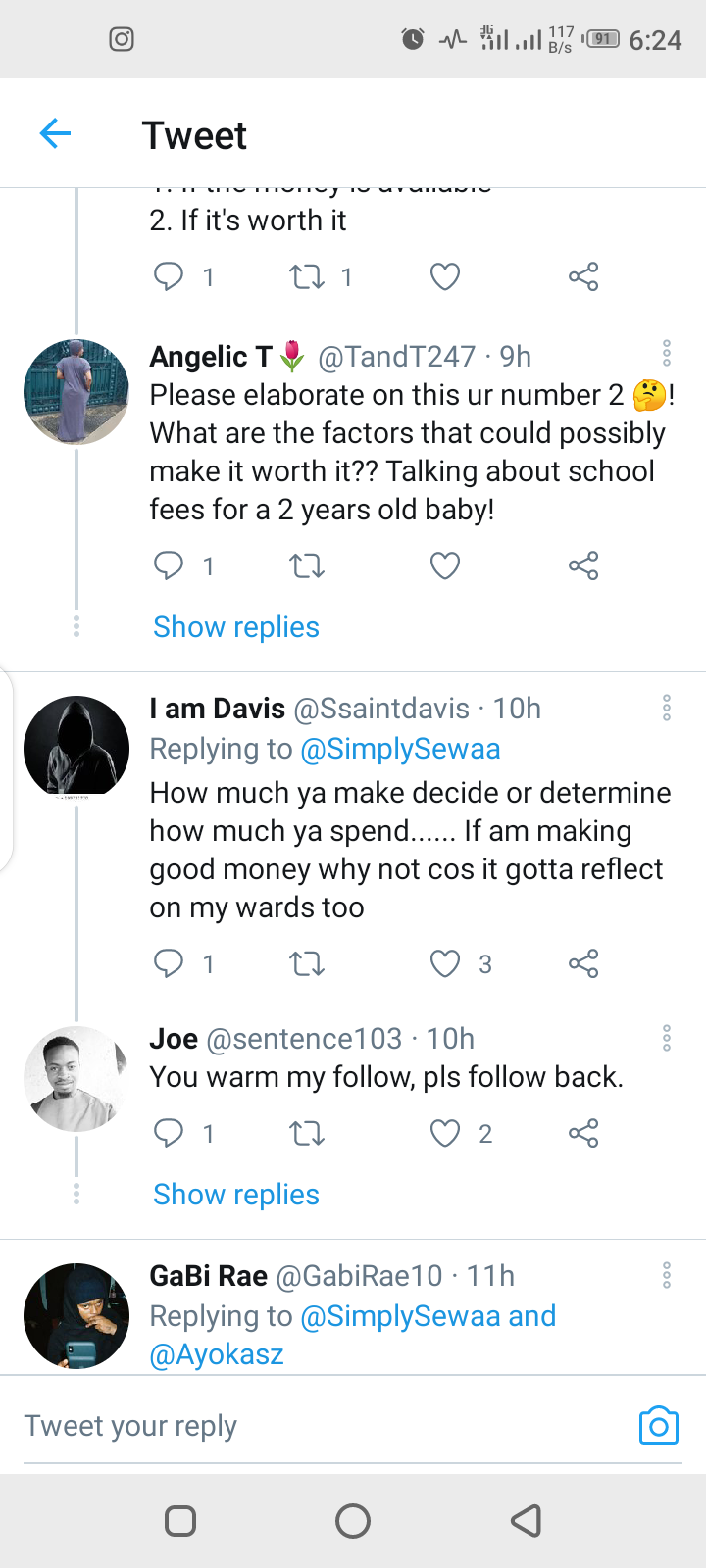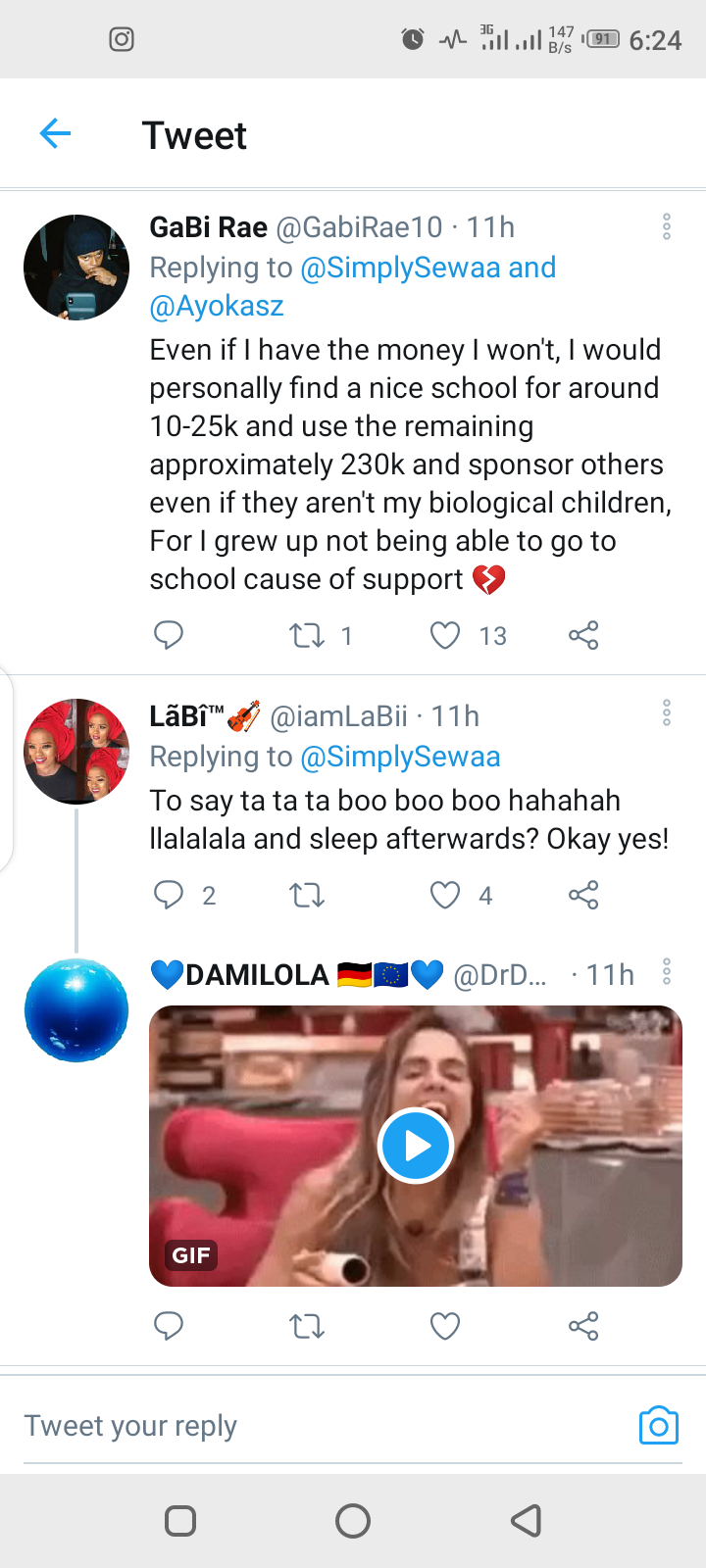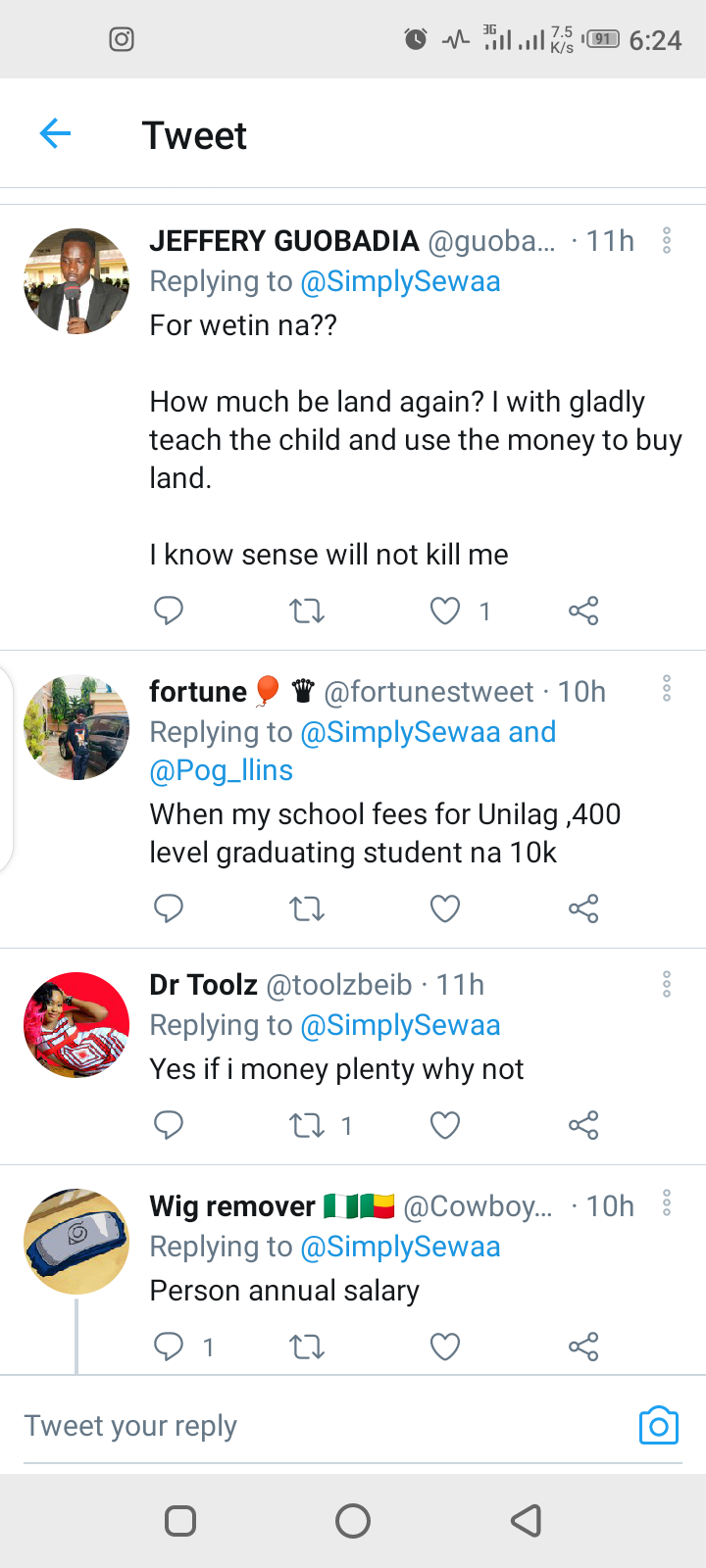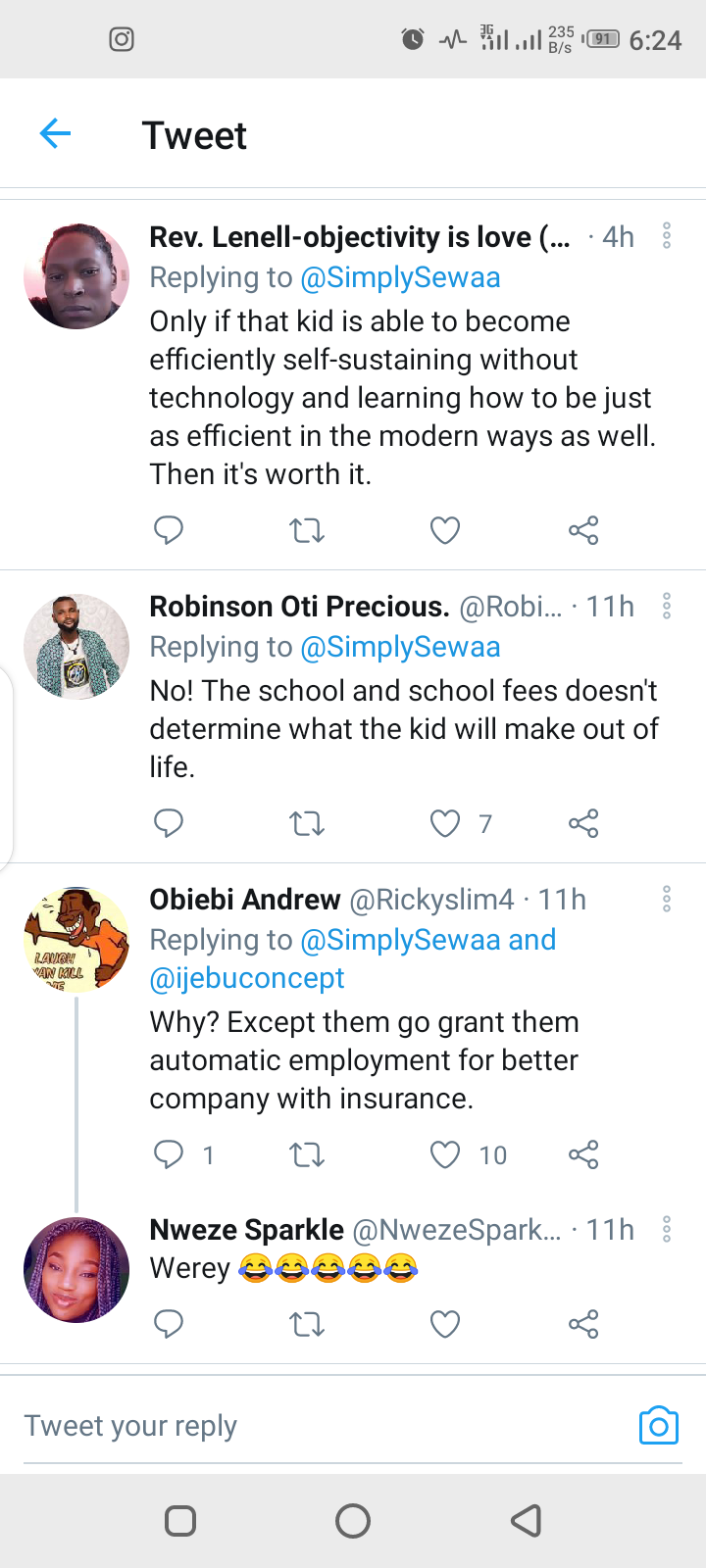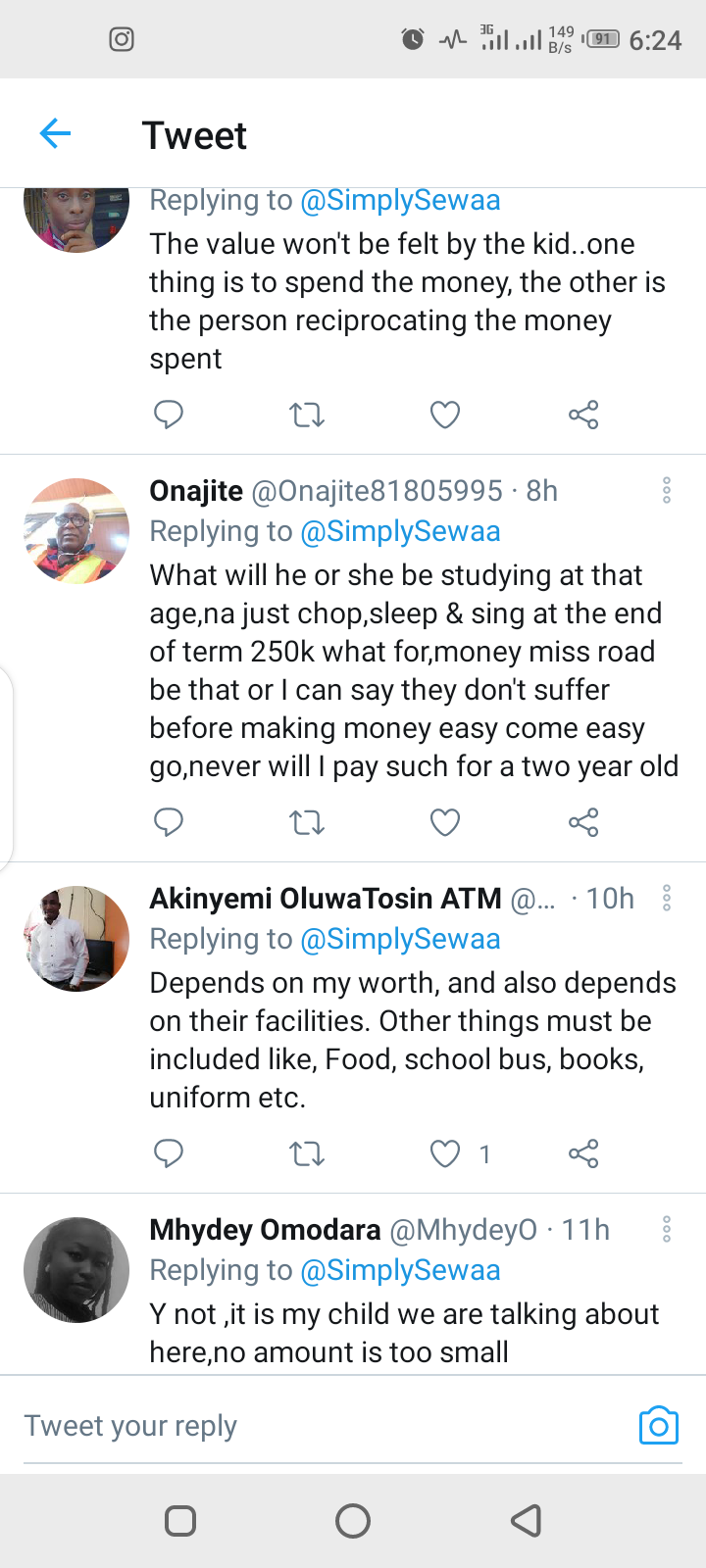 Some persons noted that paying such an amount doesn't guarantee what the kid will be in life, so they won't pay.
Content created and supplied by: EnduranceObomanu (via Opera News )