Pregnancy is the term used to describe the period in which a fetus develops inside a woman's womb or uterus. It usually lasts about 9 months or 40 weeks, as measured from the last menstrual period to delivery.
In this period, some women fall sick when they are pregnant. While some are too week to do anything at home. And some will still be able to do their house chores well. She will be strong enough to work.
Though Pregnancies are high risk and pregnant women need to rest very well. Every woman is not the same thing and they have a different body system. Which doesn't make anyone better than anyone. Those who fall sick, when they are pregnant and make them unable to do house chores or some other things which they have been doing before they got pregnant, it's doesn't mean that they are lazy.
Some women might try to use that opportunity to send their husbands to the kitchen at times, It's normal. Since they are not our maids and every man needs to respect them in that aspect. It's also part of love.
A lady called Becky took to her Twitter handle and said: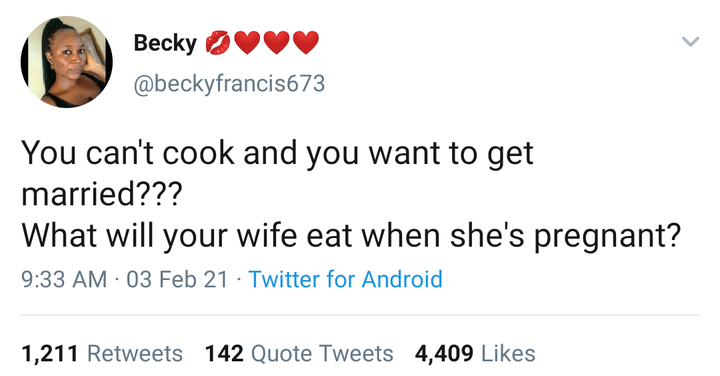 See how people reacted to her post: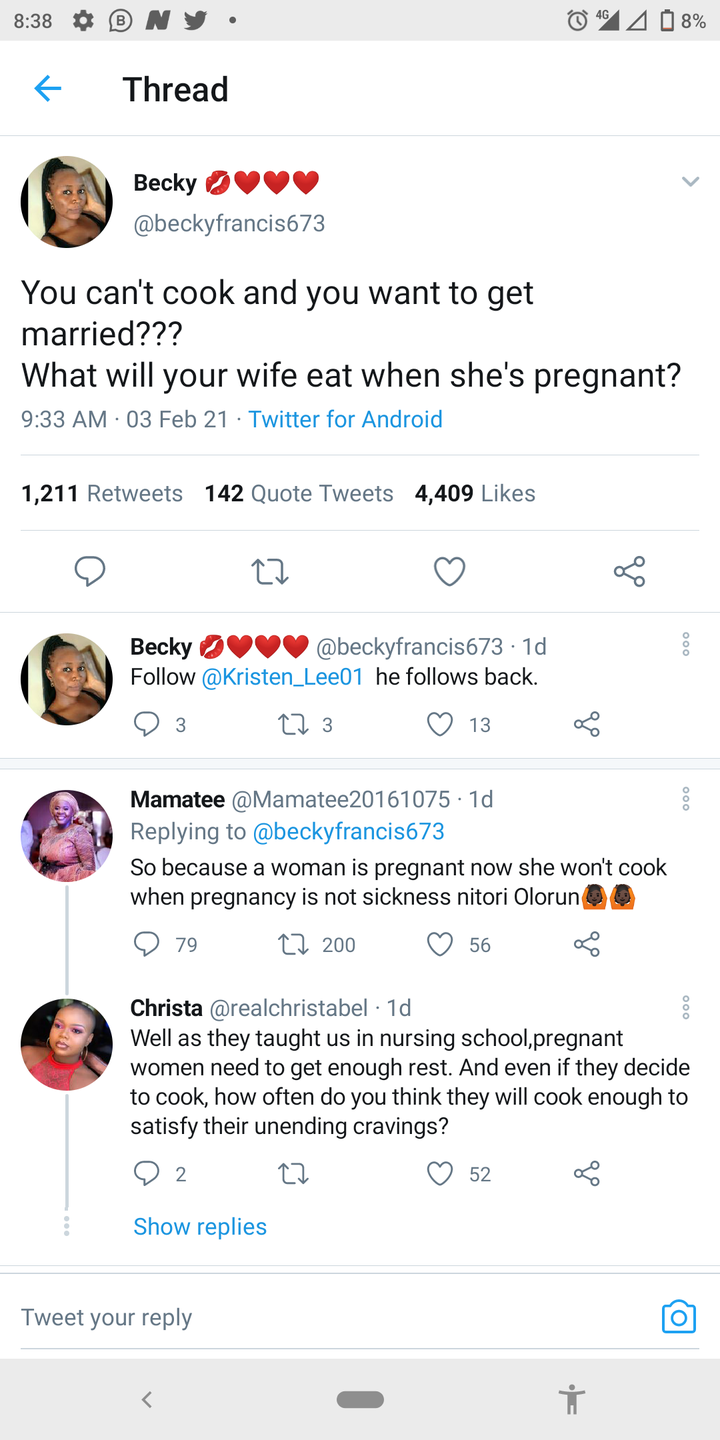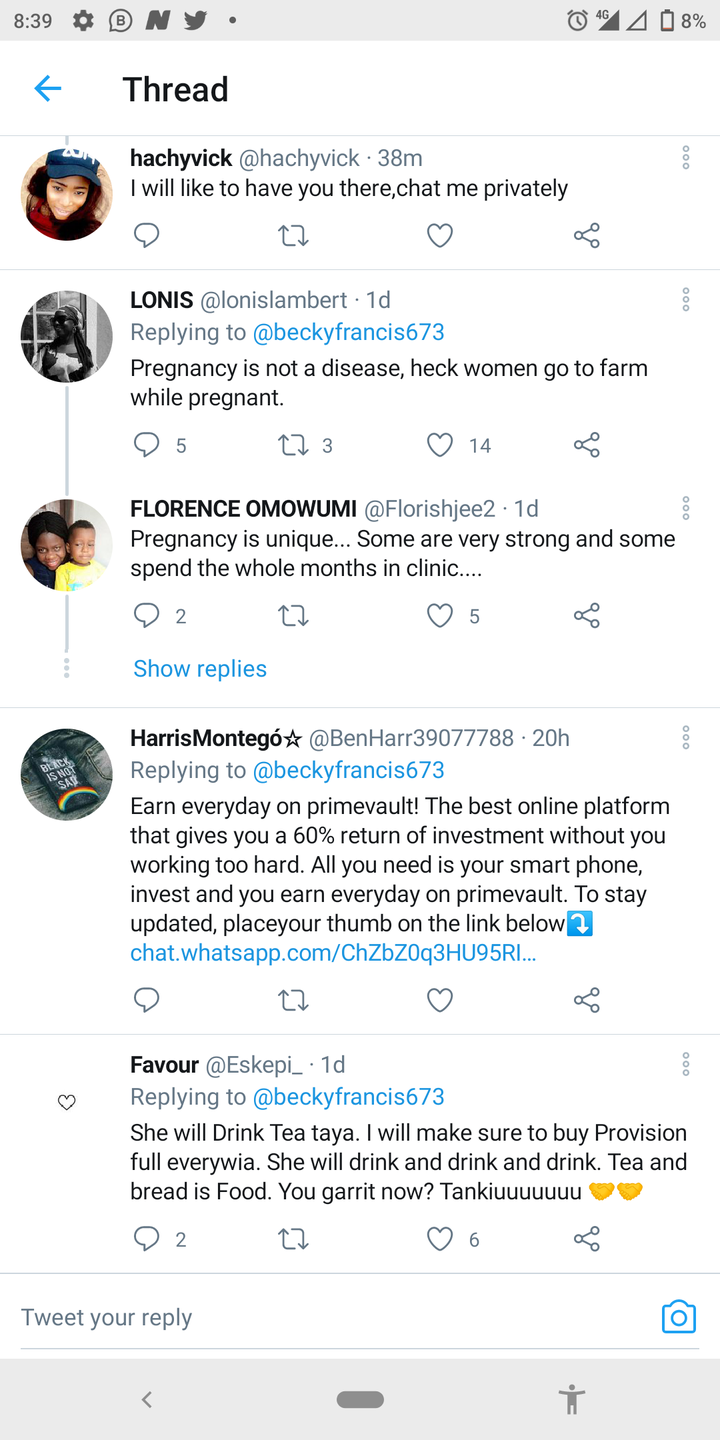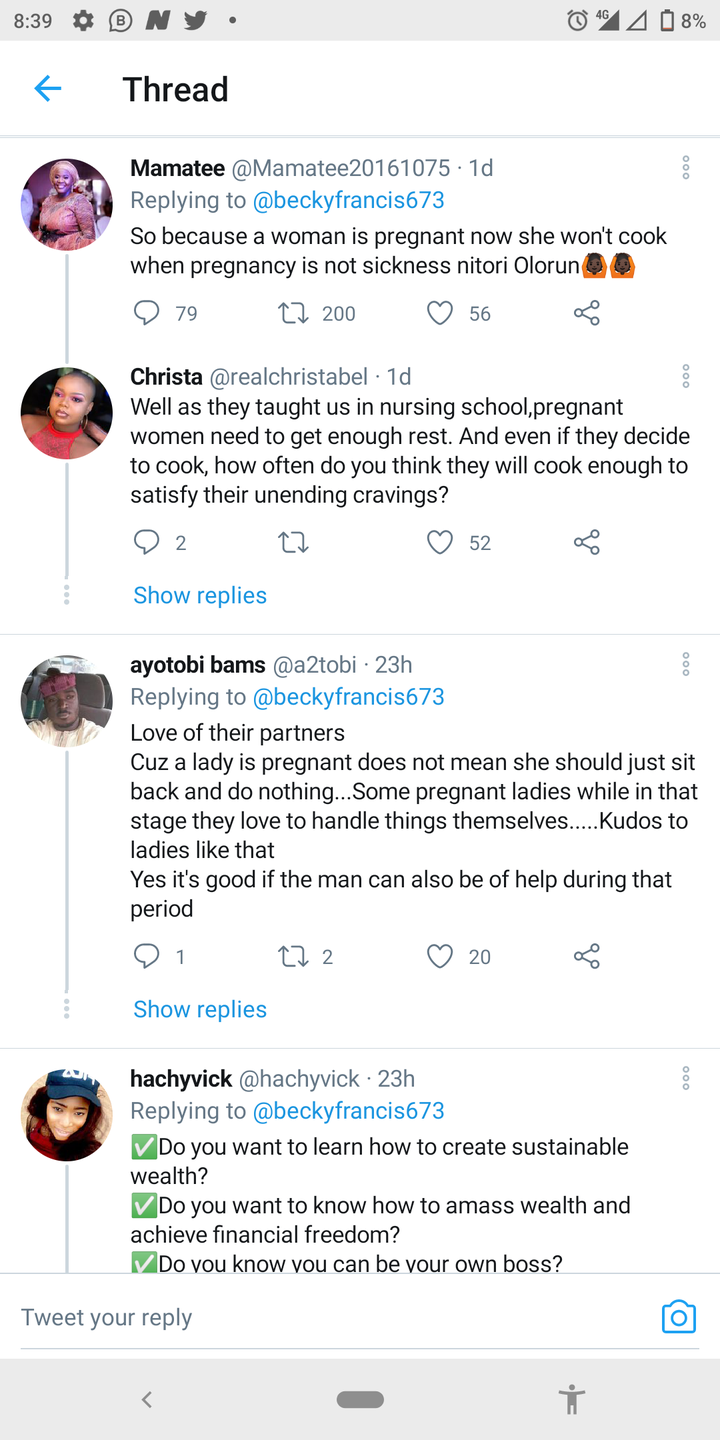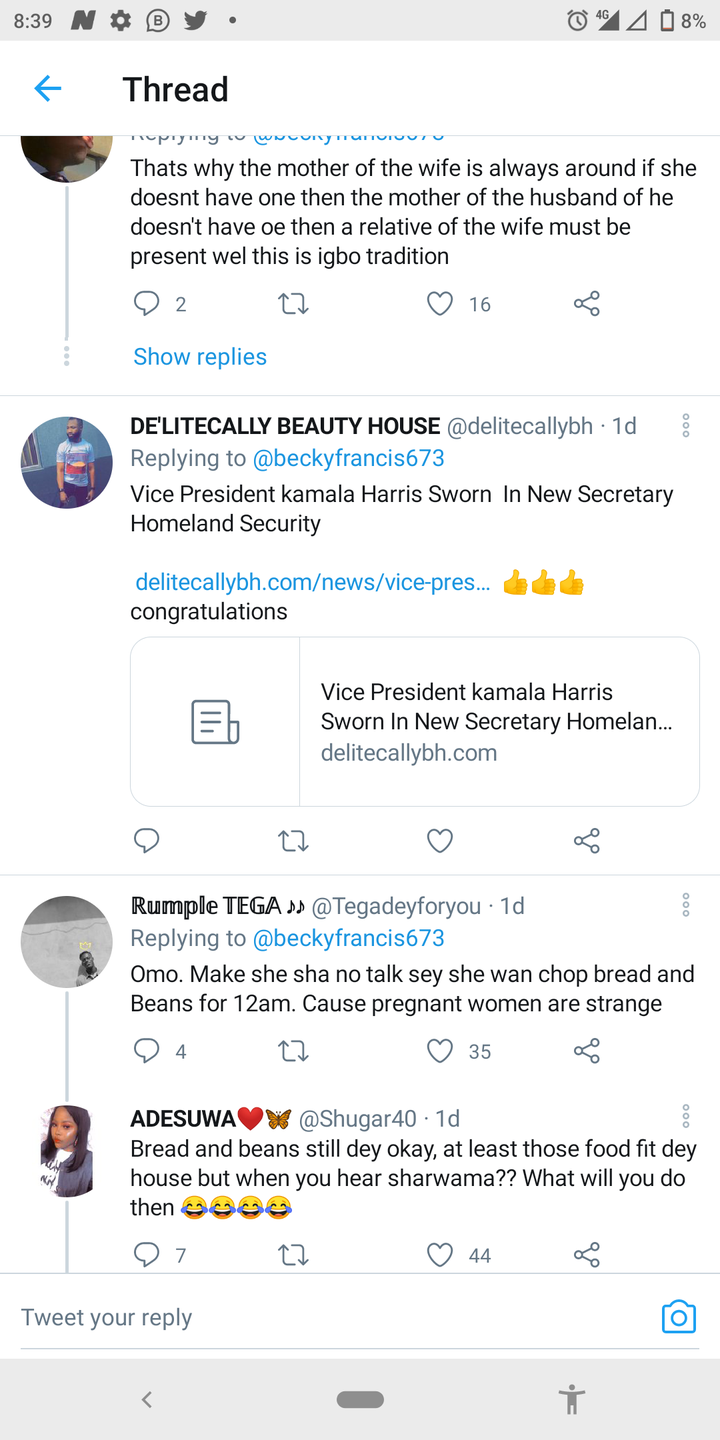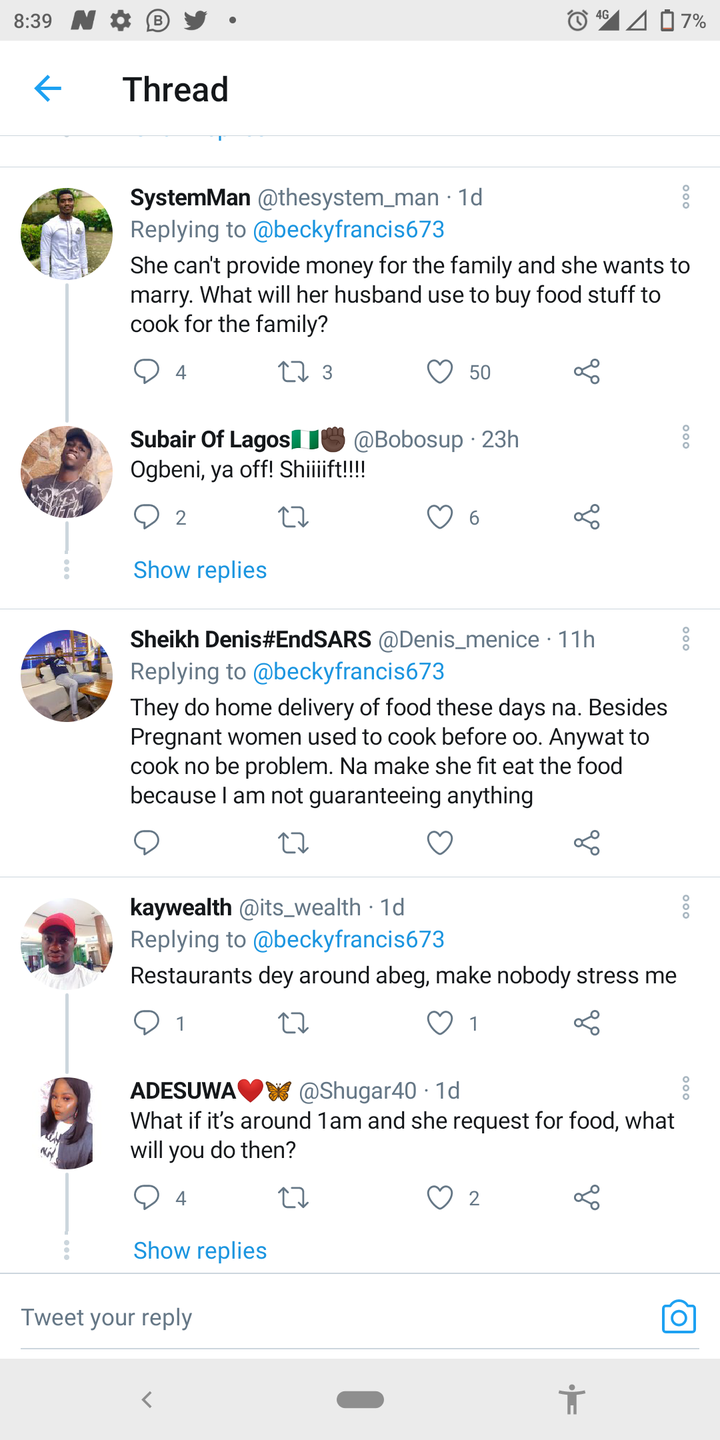 What's your thought on this?
Thanks for following
Drop your comment below
Like, share, and follow the page for more updates.
Thanks.
Content created and supplied by: HealthTip&Lifestyle (via Opera News )