Swollen legs or face are quite common and typically, one in three women may experience either swollen legs or swollen face or both during the course of pregnancy; however, it can become critical if a pregnant woman with high blood pressure develops a swollen legs or face.
Dr Olufunmilayo Harvey, a UK-based medical practitioner of Nigeria extract, took to his popular microblogging twitter handle @DrOlufunmilayo to create awareness on Preeclampsia. According to him, Preeclampsia is a medical condition that develops in pregnant women usually after 5 months which usually presents with high blood pressure and proteinuria. 
Explaining further, Dr Olufunmilayo revealed that at times Preeclampsia do not present any symptom whatsoever, which makes it a very dangerous condition and speaks to the fact that antenatal care is crucial for pregnant women. 
However, some other times, preeclampsia presents symptoms like swelling of the feet, ankles, face and hands caused by fluid retention medically called oedema. Other symptoms are severe headache, vision problems like blurred vision, pain just below the ribs.
According to the Doctor, if a woman has high blood pressure and one sees that she has developed swollen legs and/or face, such person such be taken to the hospital as soon as possible. Because, uncontrolled high blood pressure can make a pregnant woman have a seizure, go unconscious, lose her baby and lose her life. Dr Olufunmilayo said, it is called Eclampsia if the pregnant woman has a seizure which is a life threatening situation for both mother and child. In which case, the child must be taken out of the mother to save her life.
On what causes Pre Eclampsia, the Doctor said presently it is unknown what exactly causes pre-eclampsia, however, it is thought to occur when there is problem with the placenta; the organ that links the baby's blood supply to the mother's. Notwithstanding, medically, there are things that can increase a woman's risk of developing Preeclampsia, which are:
• Diabetes
• Hypertension
• Kidney disease
• Obesity (especially BMI more than 35)
• Twin/Triplet pregnancy
• Being pregnant after 40 years of age
• Taking a break of 10 years since last pregnancy
• Having family members with the condition.
Dr Olufunmilayo, in conclusion said the most important thing is for all pregnant women get registered for antenatal care and make sure there is regular blood pressure and urine check and of course use all medications appropriately if prescribed.
See the complete tweet below: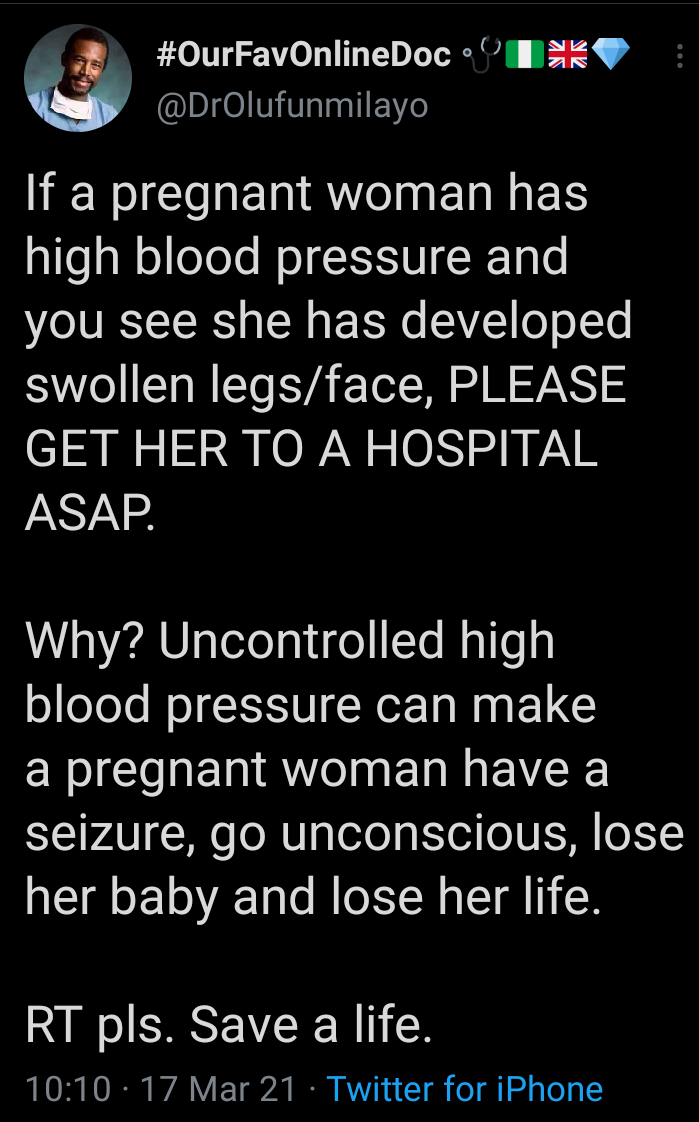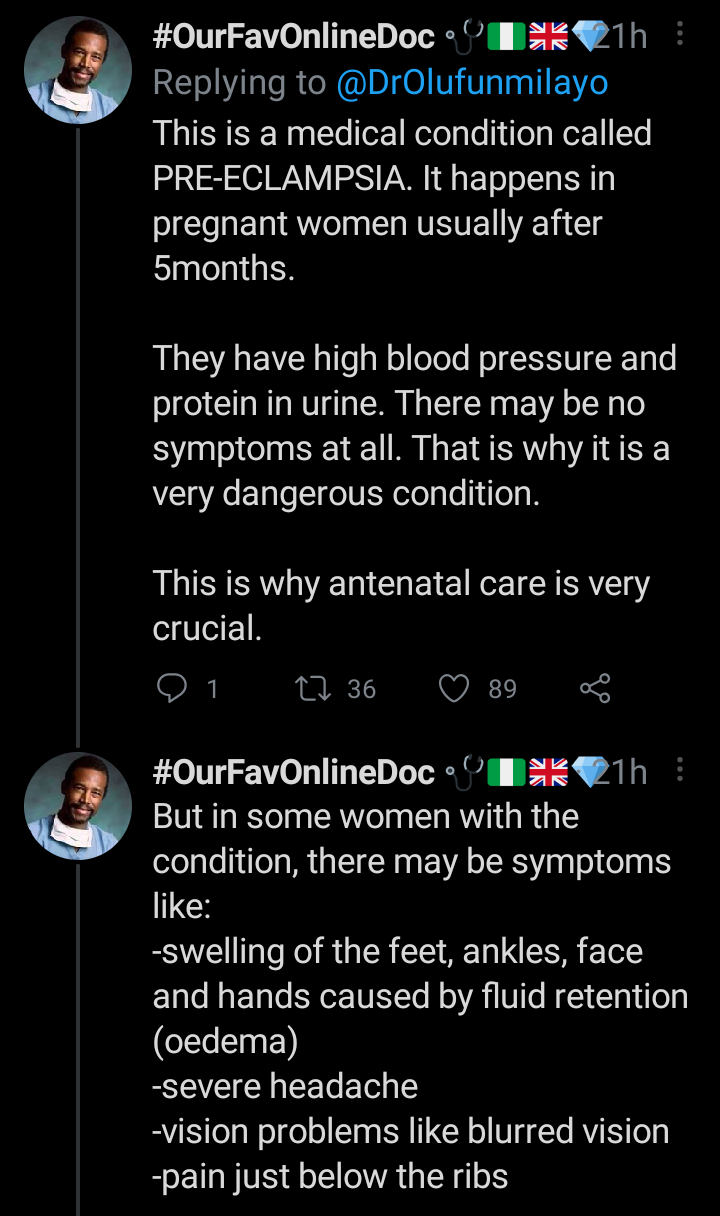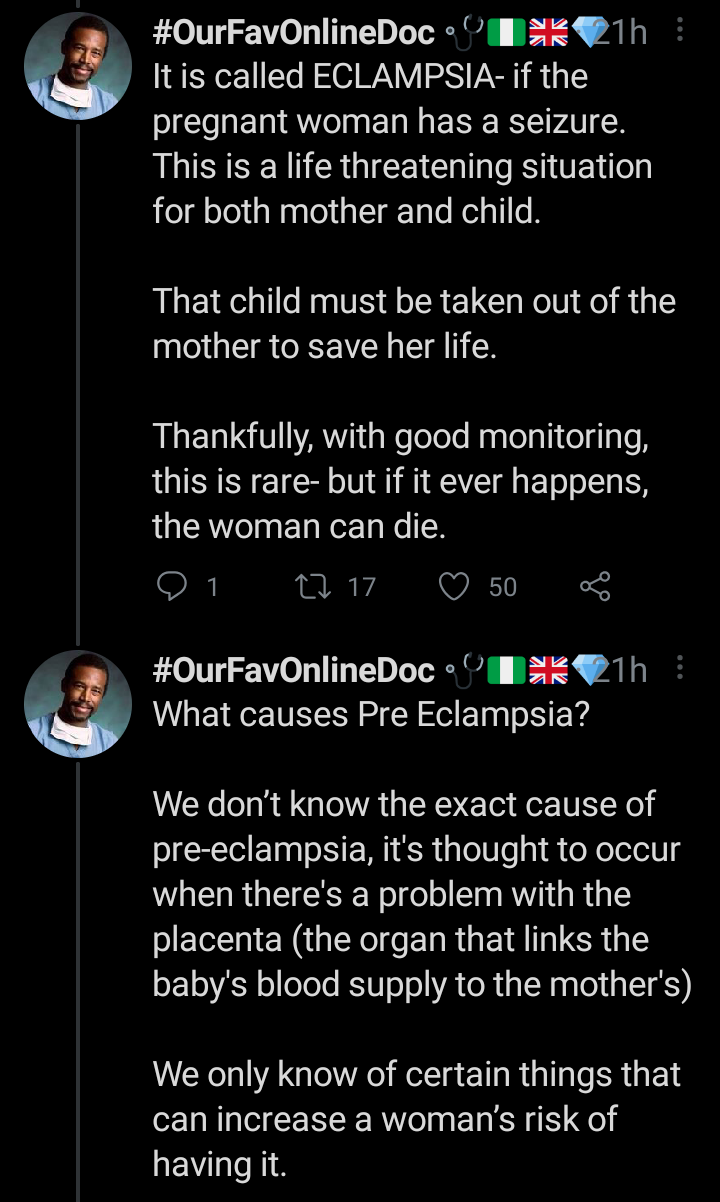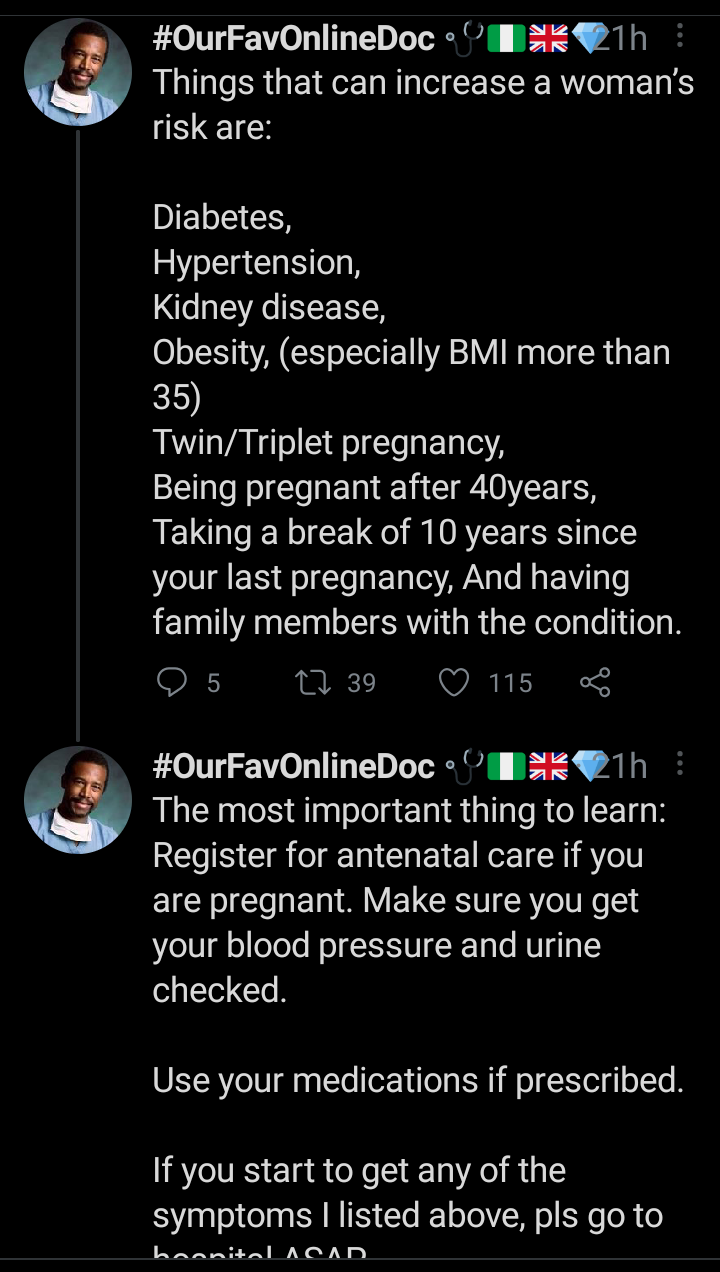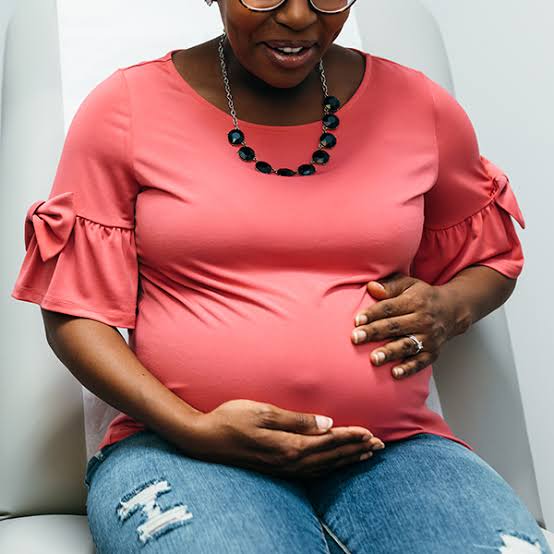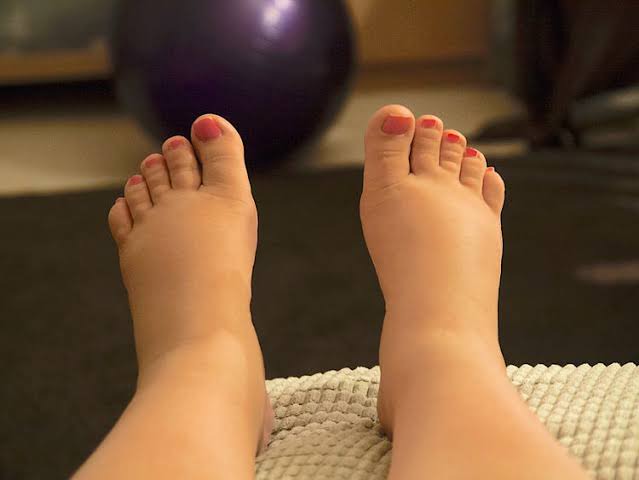 Photo Credits: Diversity Photos
Source: Twitter NG
Content created and supplied by: Masterjjboy (via Opera News )