God is indeed great and always makes a way were there seems to be none.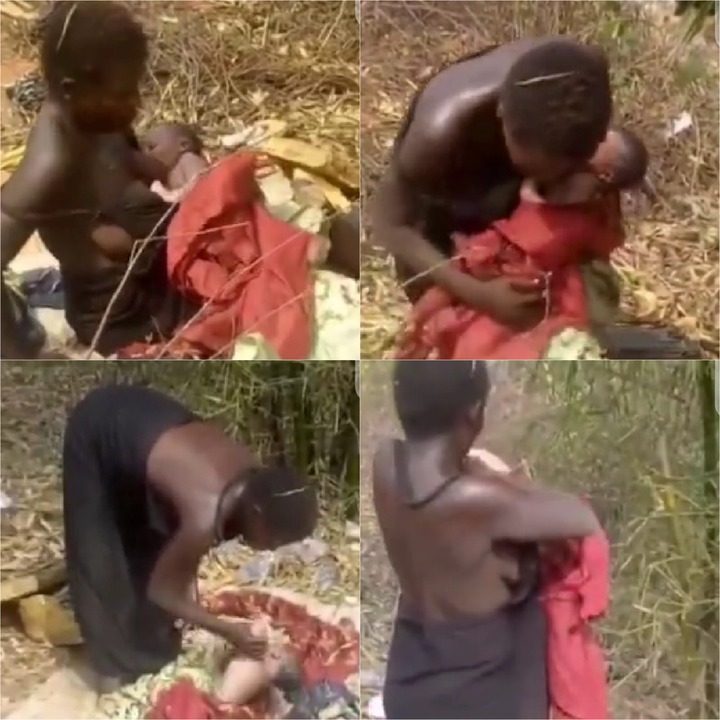 Here is a video trending were a mentally unstable woman welcomed a baby boy along the roadside in Abia State without the help of any professional, doctor or nurse. Based on the video content, the lady who just gave birth was breastfeeding the child while viewers were seen talking in the video background and others filmed her while she cared for the baby boy. 
According to the voice coming from the video background,
"Come and see the hand work of God. This is happening life in Abia State, a mad woman just gave birth to a bouncing baby boy. She gave birth along the road, please people should come to her aid".
We hope she will finally receive some medical attention as soon as possible.
Opinion: The question now is who are the men taking advantage of these mentally unstable women by laying with them and making them pregnant in the process? Why adding burden to their already messed lives. That is inhumane or maybe the man who impregnated her too have mental issues. What do you think?
Kindly drop your comments below and you can go further by Liking and Sharing. Don't forget to hit the follow button for more entertainment
Content created and supplied by: Ketefia (via Opera News )