Nigeria is a great country just that we are using our hands to spoil the good image of Nigeria. Every country has it ups and down, no place is good except you work it out by yourself. The Nigeria social media, activist Reno Omokri tweeted about how Nigeria has accumulated debt over the years. Sometimes this debt hinders our leaders from doing their work well because they have to pay for what country owned. However, Reno tweeted that Nigeria has accumulated debt ever and if something is not done it may hinder the country for moving forward.
Reno posted on his twitter handle and according to him he said, "How come Nigeria Foreign Debt Increased from $7 billion in 2015 to $32 billion in 2020, Where has the money gone to? Most of the time all this money borrowed is used to pay back the previous debt. You can't blame the leaders that much because they are doing their work perfectly. Nigerians can find a way to assist the government to eradicate the debt.
If we allow this to continue it may stop the progress of this country, federal government should find means to reduce the debt. We know they are doing their best but they need to add more effort to tackle the issue. Debt is the major factor that hinders anyone from moving forward. Instead of progressing you will be paying the money you owned.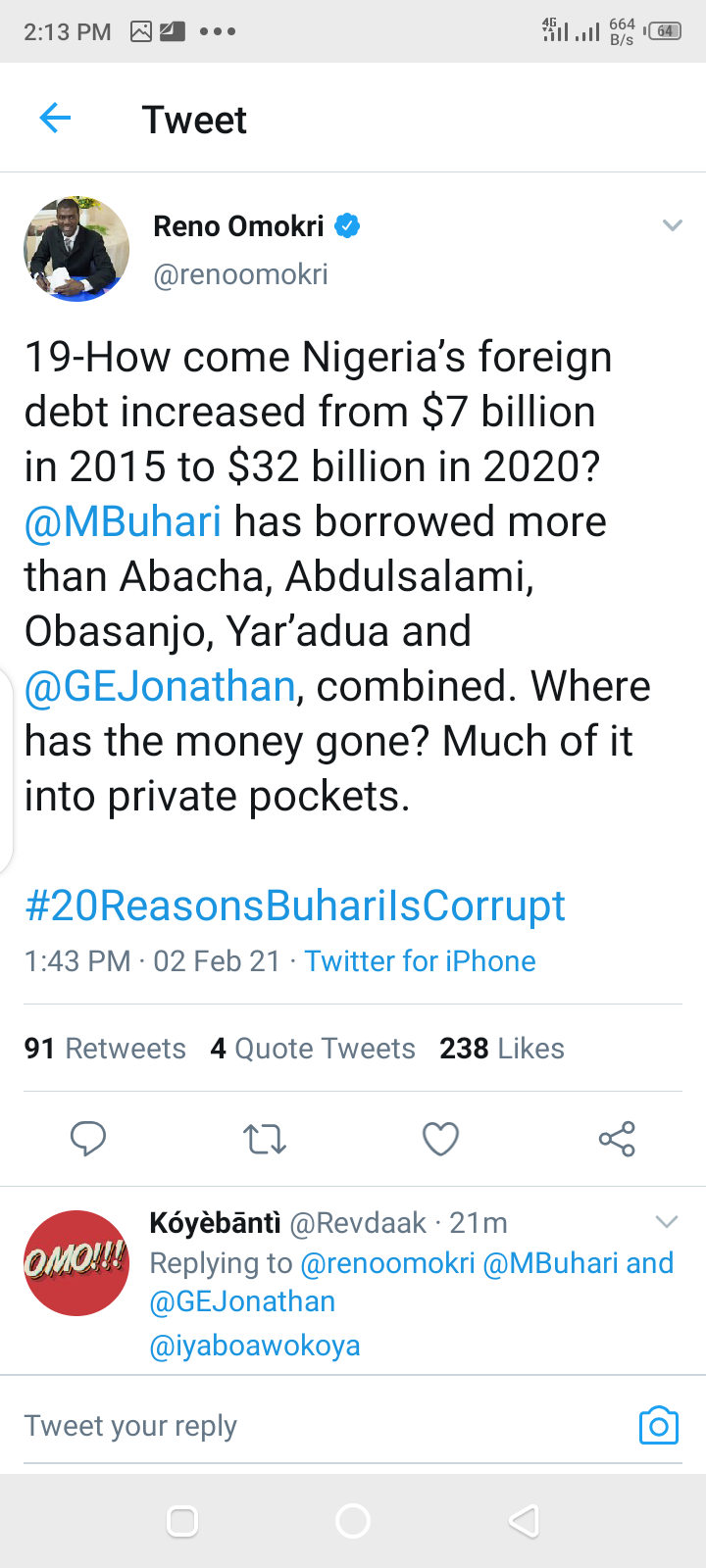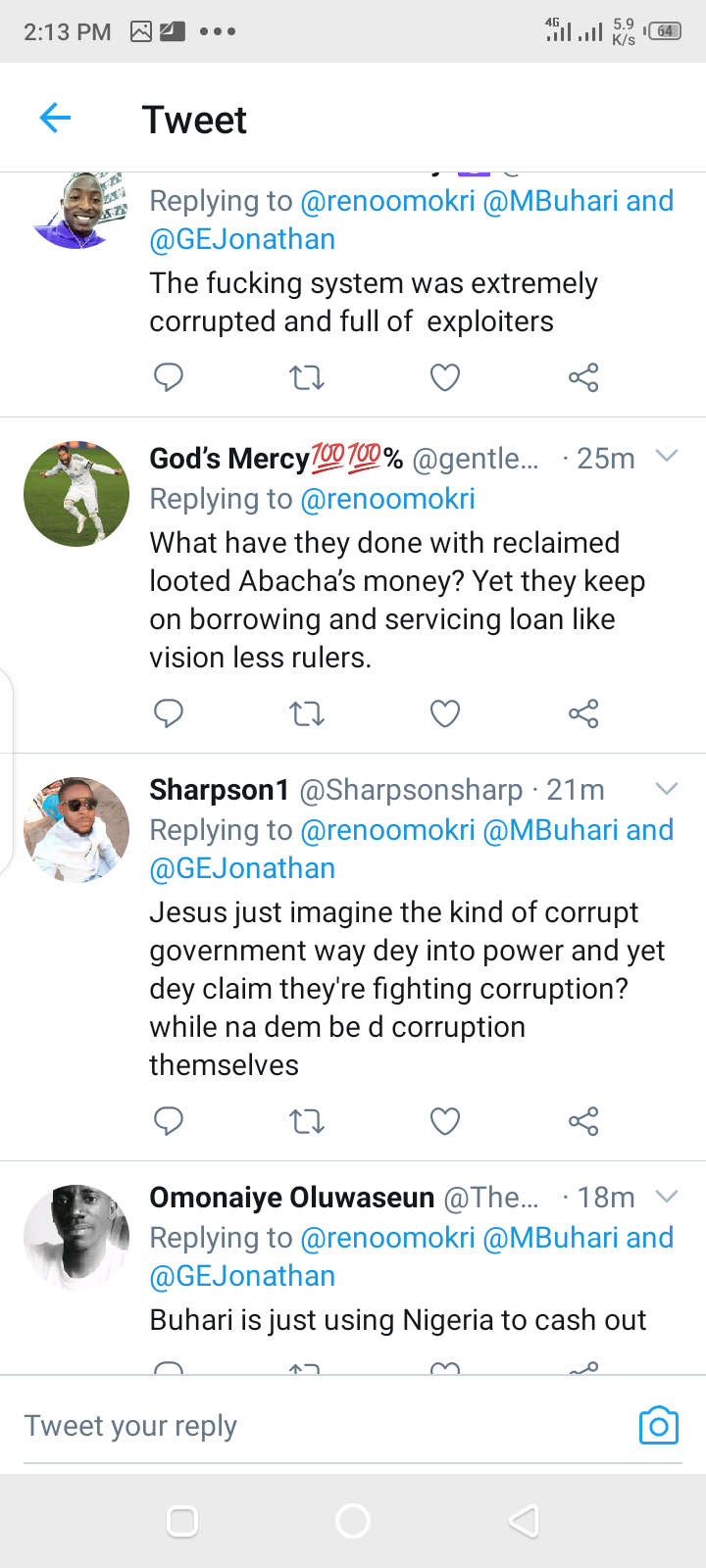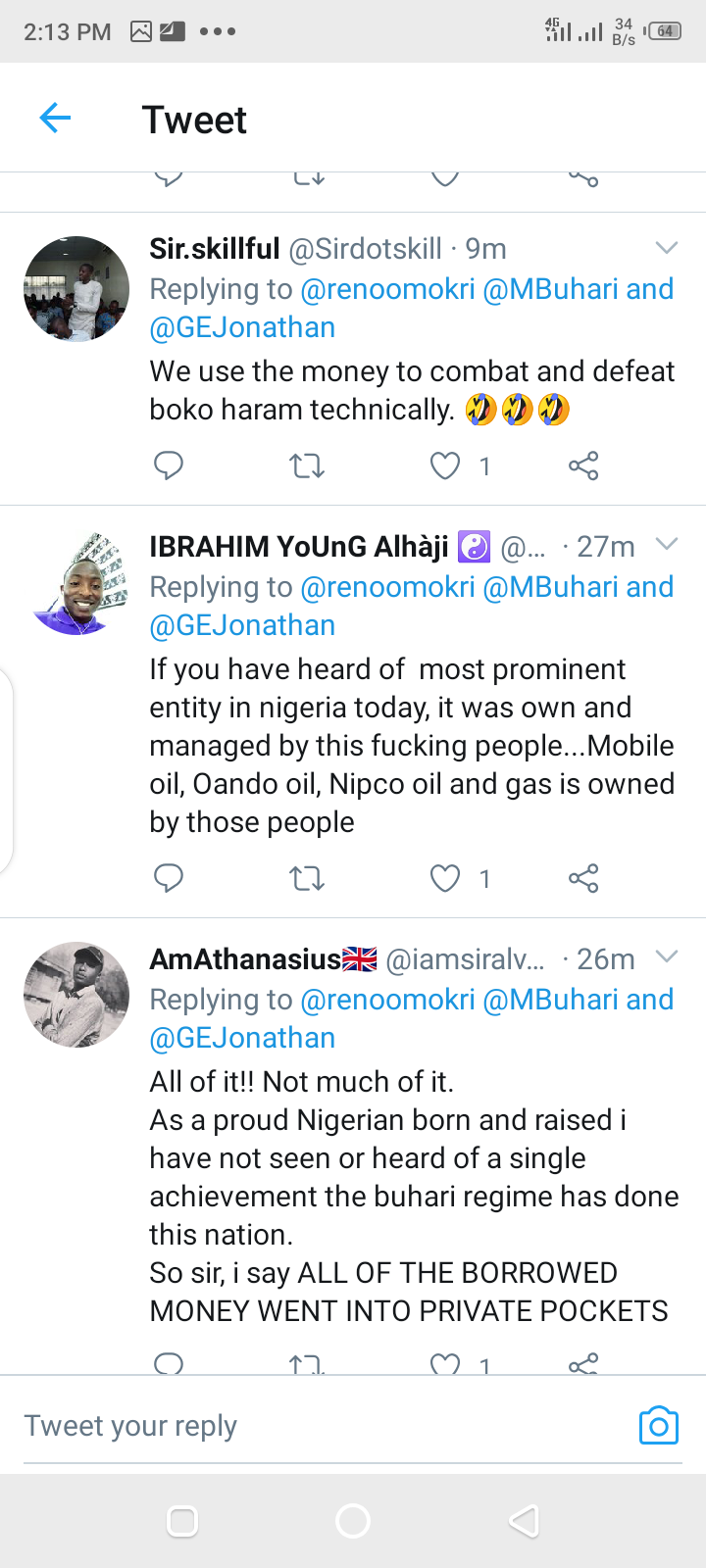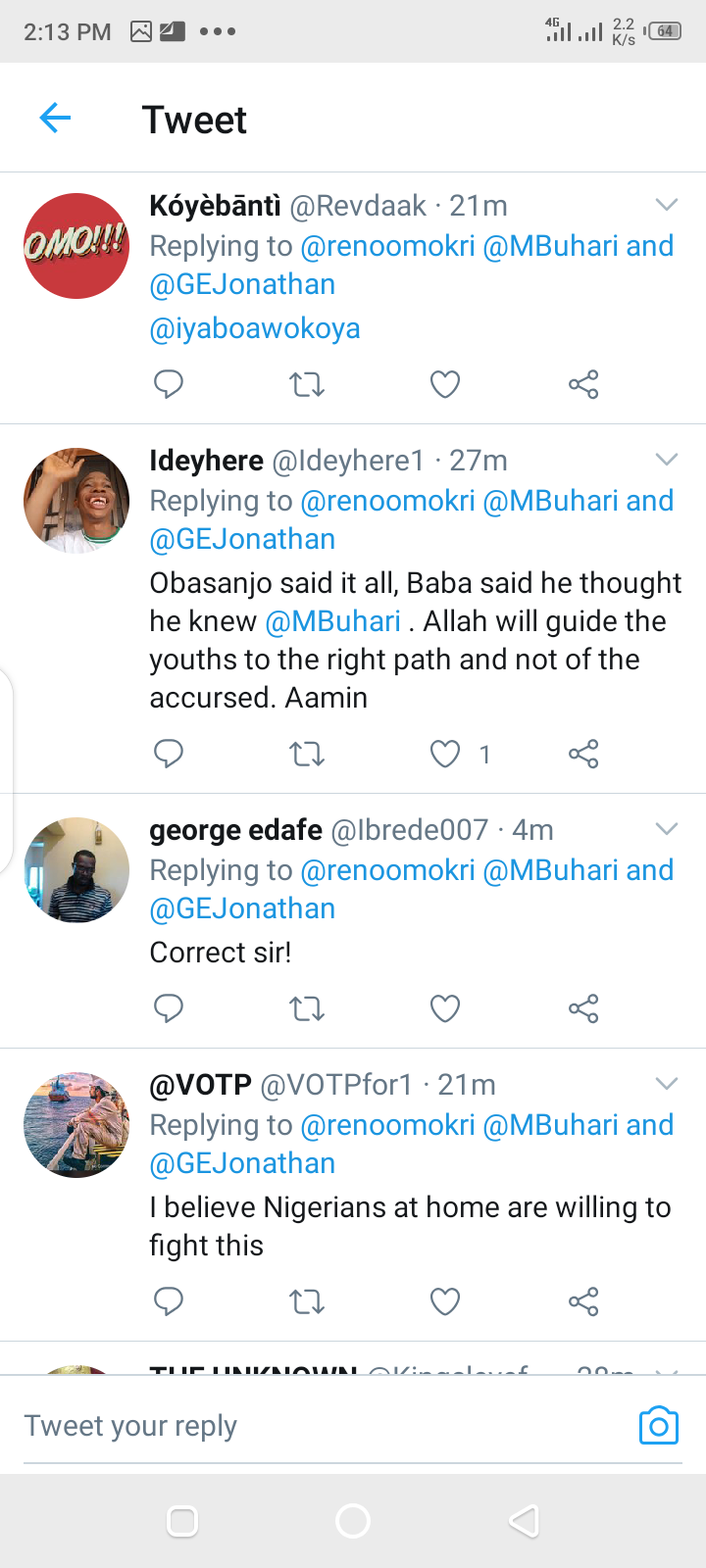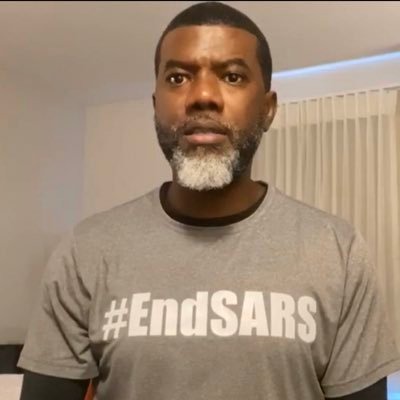 Content created and supplied by: UniqueNk (via Opera News )