All NYIF Applicants Who Received The Pre-selection Text, Proceed To the Next Level With This Application Requirements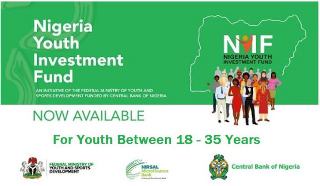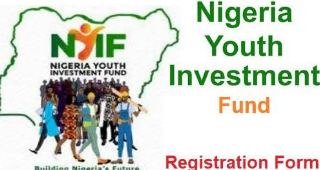 Good morning ladies and gentlemen, I bring you all warm greetings today the 16th of February 2021, kindly follow this page so you won't be left out on current trends, news and stories happening across the nation.
Just recently, Nigeria Youth Investment Fund have started sending messages to all pre-selected candidates who qualifies for the next stage of the loan, you can see the screenshot of the text below from an applicant: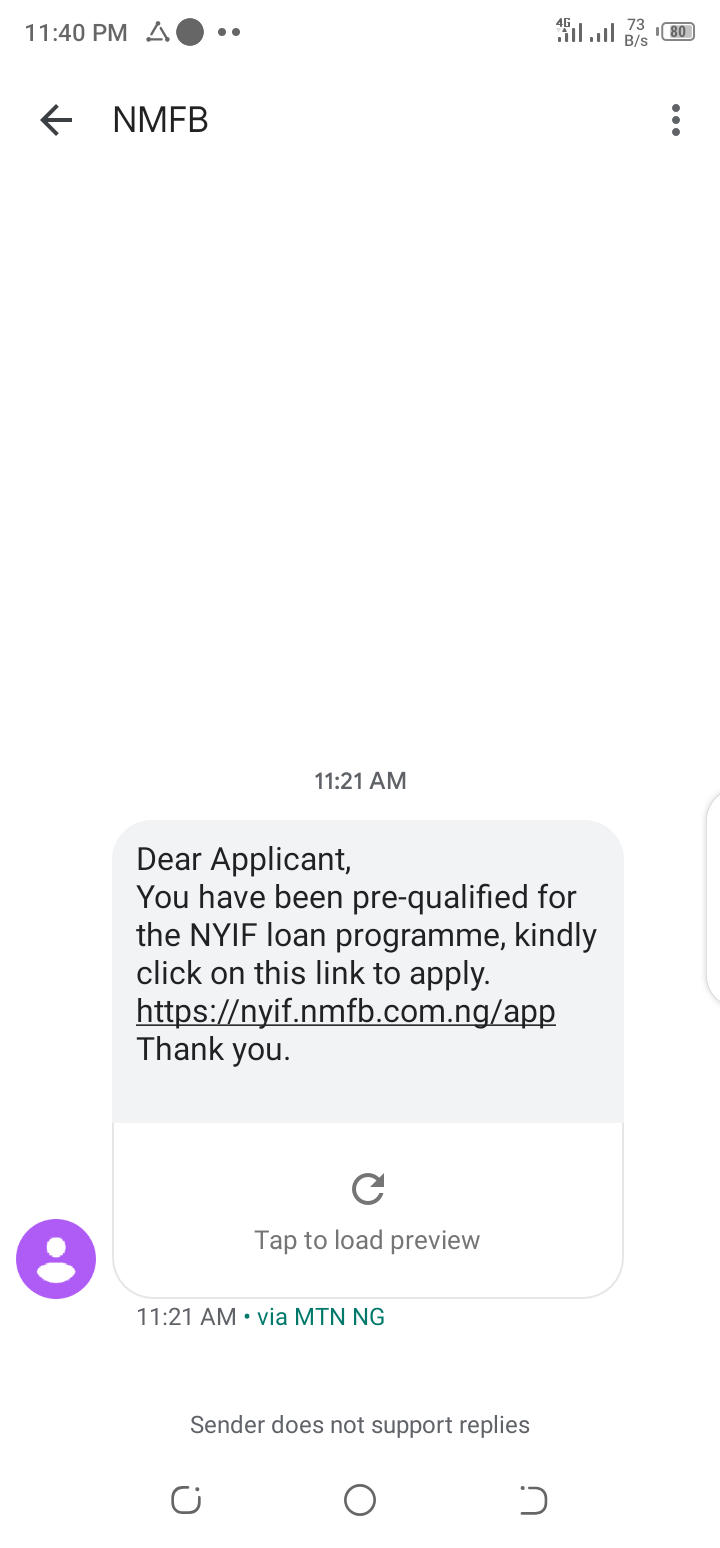 However, all those who received this message should not panic on what to do as this article will show you the NYIF Pre-selection loan application requirements which will qualify you for the next stage.
Here are the application requirements for Those among the Pre-selected candidates below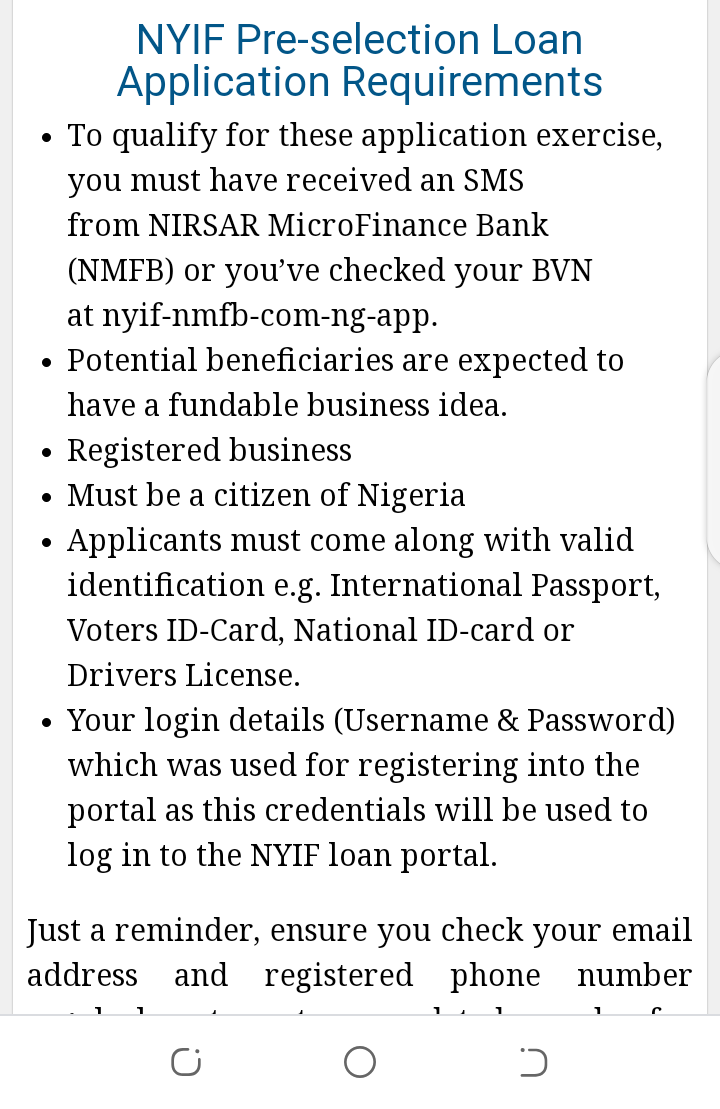 1) Potential beneficiaries are expected to have a fund able business idea.
2) Registered business
3) Must be a citizen of Nigeria
4) Applicants must come along with valid identification eg. International passport, voters ID-Card, National ID-Card or drivers license.
5) Login your username and password which was used in registering into the portal as this credentials will be used to login to the NYIF loan portal.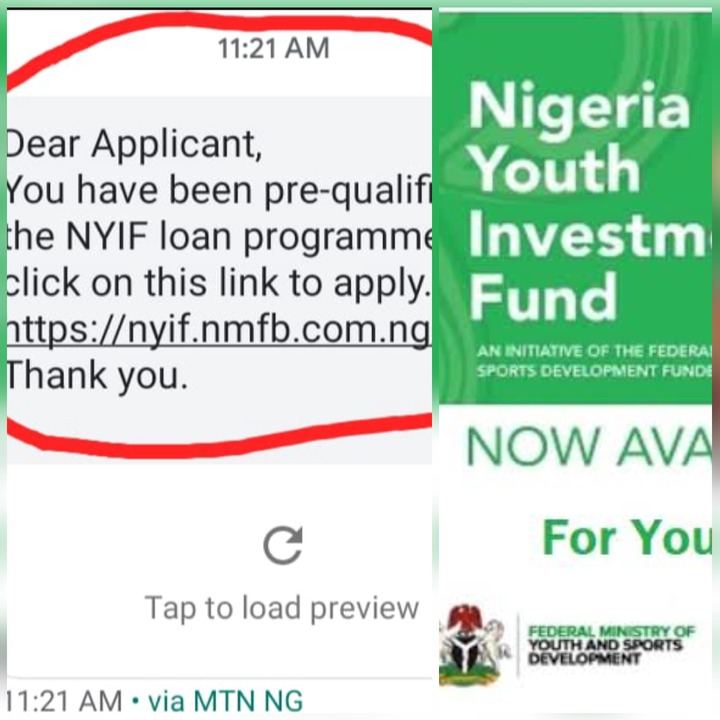 Just remember to check you Gmail account frequently and registered phone number to stay connected and for verifications needs.
Congratulations to those who received this message!!!
Please SHARE THIS INFORMATION TO EVERYONE AND EVERY PLATFORM 🔥🔥
FOLLOW THIS PAGE FOR MORE INFORMATION🔥🔥🔥🔥🔥🔥🔥
Content created and supplied by: Charliesnex (via Opera News )