Here's why you should never kill a centipede you find in your house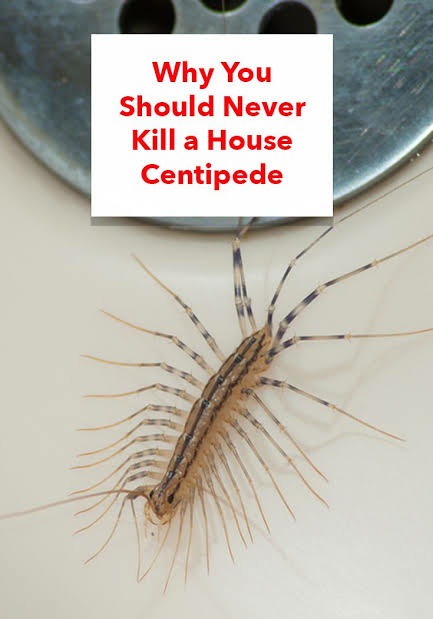 Centipedes can travel 1.3 feet per second. Not only are house centipedes killing the bugs you really don't want in your house, they also don't create any type of nests or webs as well. They are considered active hunters and are constantly looking for their next prey.
They look like something from a horror movie. With 15 pairs of legs, they scuttle acro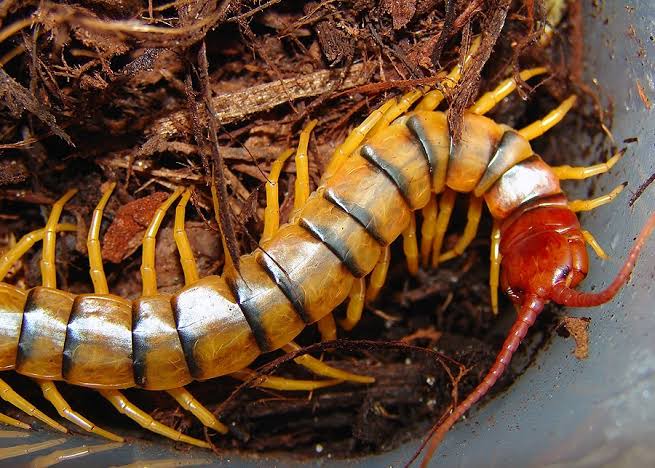 ss walls, floors, and even ceilings. If you try to smoosh them but only get half of them, the undamaged half can zip away undeterred.
We're talking about the house centipede. If you don't know the name, you'll probably recognize a photo.
Hopefully, this doesn't give you any painful flashbacks. There's little worse than seeing one of these terrifying arthropods on a wall near your bed and wondering what they do while you're asleep.
The good news is that centipedes are only a villain to other members of the creepy crawly world. They eat just about every other bug that lives in basements and walls.
You can think of them like the Night's Watch from Game of Thrones. Sure, they're unsavory, but they're the only thing protecting you from all of the worse things lurking on the other side of the wall.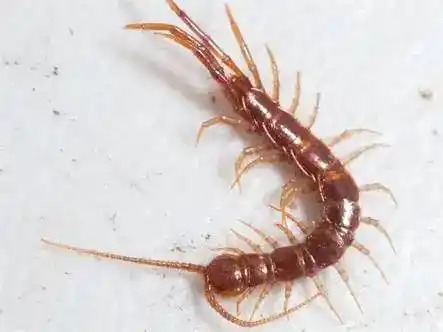 house centipedes are incredibly helpful. They eat all of the common household arthropods like bed bugs, spiders, cockroaches, termites and silverfish. That's something people pay exterminators good money to do. All centipedes need in return is to not be killed.
If centipedes creep you out too bad to live next to them, you can catch them in a jar pretty easily. You can put them in a damp, leafy place outside, and they'll continue their arthropod killing spree outside your home (though don't be shocked if they make their way back in).
They're bark is worse than their bite.
Centipedes are technically venomous, but humans have little to fear from them. Their first pair of legs is modified into venom claws called forcipules.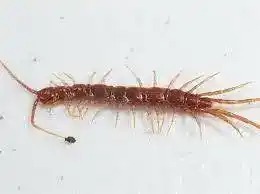 We know, that sounds terrifying. It is for smaller creatures, but these forcipules are not strong enough to pierce human skin in most cases (nor do centipedes generally try to bite humans).
In the rare case that a centipede does bite a human, the result is similar to that of a bee sting. There may be redness and a temporary stinging sensation.
They use the two legs right near its head, which has been modified to carry venom, and their other legs to scoop up the bug. This is called a "lassoing" technique where they jump on their prey and wrap them up with the rest of their legs.
Not only are house centipedes killing the bugs you really don't want in your house, they also don't create any type of nests or webs as well. They are considered active hunters and are constantly looking for their next prey. They aren't eating your wood they aren't carrying a fatal disease. House centipedes just want to go after the bugs.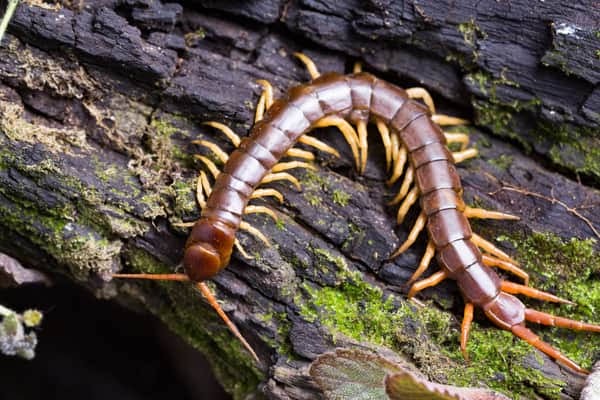 If you want to get rid of house centipedes for good, the trick is to get rid of the food they source on. Try to get rid of the household pests that they prey on. You can do this by making sure there isn't extra moisture in your walls by using a dehumidifier or installing a fan in the bathroom. Seal off any cracks entering the house so pests don't have places to lay eggs, and make sure to clear your house of any debris that is causing unnecessary moisture to leak into your walls.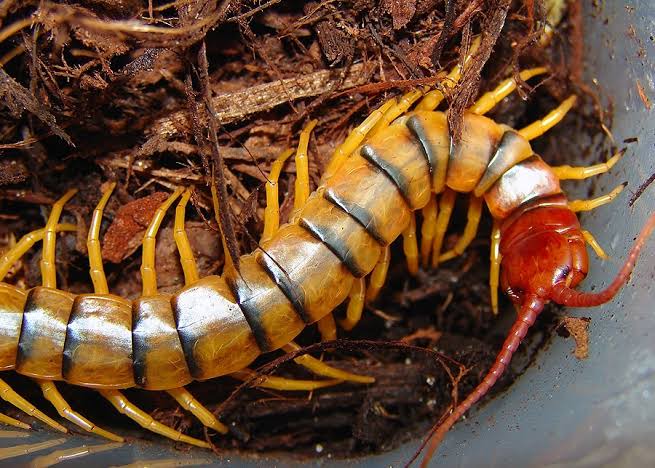 Are Centipedes Dangerous to Humans?
Smaller variants of centipedes produce nothing more than a painful, localized reaction, not unlike a bee sting. Larger species, however, administer more venom through a bite and can produce more extreme pain. While centipede bites can be extremely painful, they are not generally fatal to humans. Pain from a centipede bite may last up to several days. However, an experiment conducted in the 1920s concluded that the pain most commonly subsides after a number of hours. There can be swelling around the bite, and some victims may experience nausea, sweating and the swelling of lymph nodes following an attack.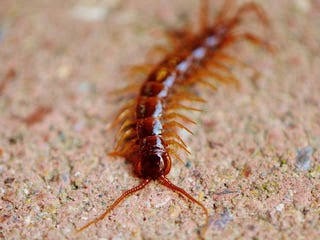 Centipedes should not be handled since they may bite. Small children and those with known allergies should be observed carefully after a centipede bite. If medical concerns occur, a medical professional should be contacted immediately.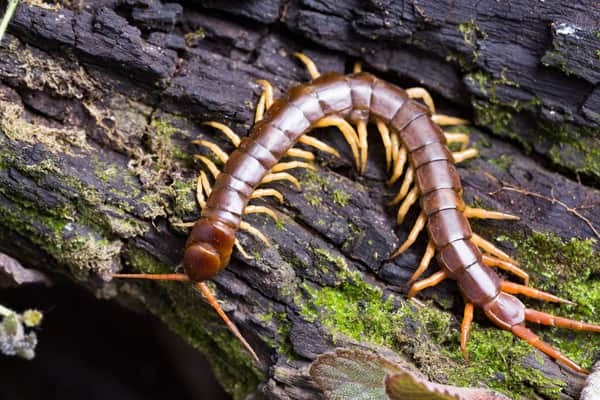 Individuals with other insect allergies should observe their symptoms closely in the event of a centipede bite. Beyond the initial pain caused by an attack, possible side effects include severe swelling, chills, fever and weakness. In the event of a severe allergic reaction, emergency medical services should be contacted immediately.
Content created and supplied by: Messymellycara (via Opera News )