Domesticated pets are complex creatures. They have been an integral parts of our lives that one finds it difficult to think of life without them.
Despite being our friend for some years now, there are still new things we learn discover from these animals every day.
A Twitter user known as Syela, shared how his pet cat nearly snuffed out life out of him.
According to him, he had been experiencing difficulty in breathing each time he closes his eyes to sleep. One might think it is witchcraft attack, and begin to visit different churches for prayers.
He decided to install a surveillance camera to see if he can find anything. However he was taken aback when he discovered that his pet cat often sleep off each time the owner goes to bed. The funniest thing about the cat is that it sleeps on its owners chest, thereby causing an obstruction and difficulty in breathing.
The surprise man, took to social media to share his experience and how he would have been killed by his own cat.
See the post he shared on Twitter and the pictures he uploaded below.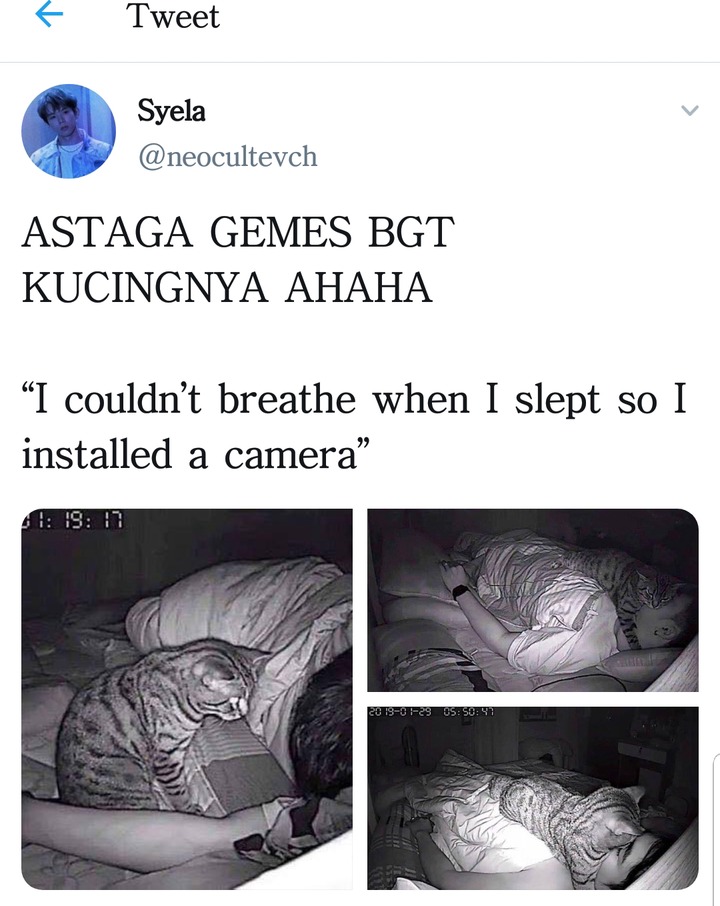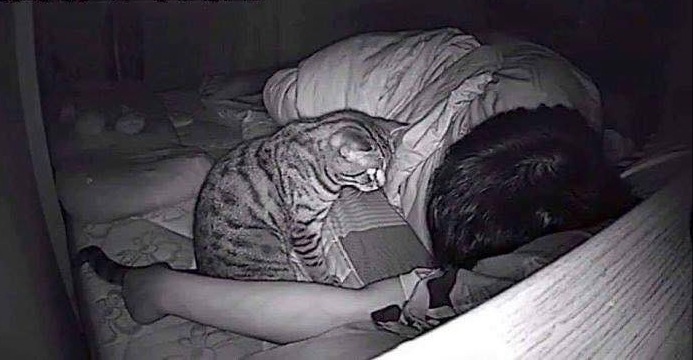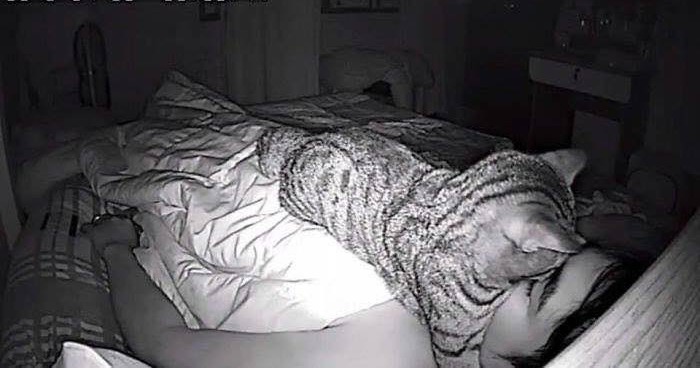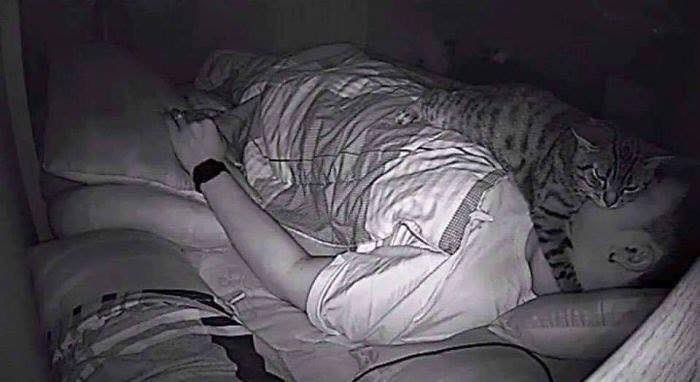 Sometimes having pets in the home poses health hazards for older adults and children. You need to be very careful with pets.
Thank you very much for reading.
Content created and supplied by: Chy04 (via Opera News )