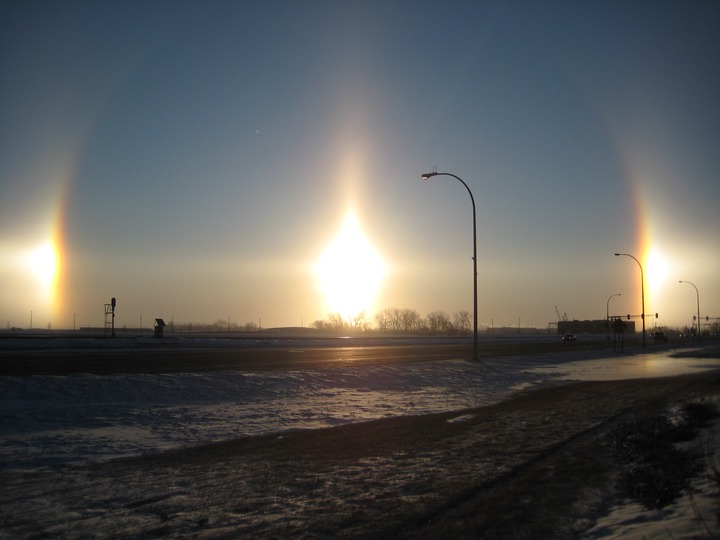 Fargo, North Dokata
Image Source: Wikipedia
it is not a new dog breed, sun dogs are very rare yet stunning atmospheric phenomenon. One can see a pair of sun like bright spots on either side of the sun that occur with a luminous ring called 22° halo. Sundogs can be seen anywhere in the world, and are most visible when the sun is close to the horizon.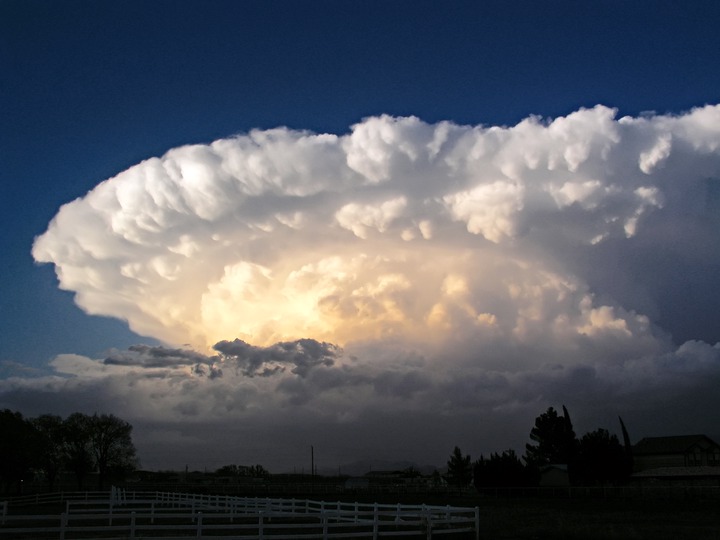 Image Source: Wikipedia
A supercell looks like a huge spaceship rotating in the clouds. It is a type of thunderstorm which can be Identified by deep rotating updraft, and is also referred to as rotating thunderstorm. Though these storms are the most fascinating to watch, they are the very dangerous, and are responsible for the most destructive tornadoes known to mankind.
3. Danxia Landforms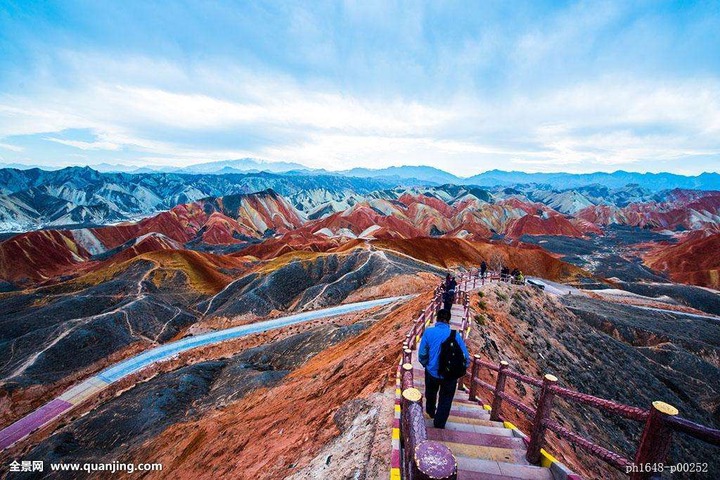 Silk road, China
Image Source: Google
Looking at the mountains which are part of the Danxia Landform, it might take sometime for you to understand that this is a real Landform, Resembling an artwork on canvas, these mountains are made up of several colourful layers of sandstone and minerals that have been pressed together for millions of years.
4. Frozen methane bubbles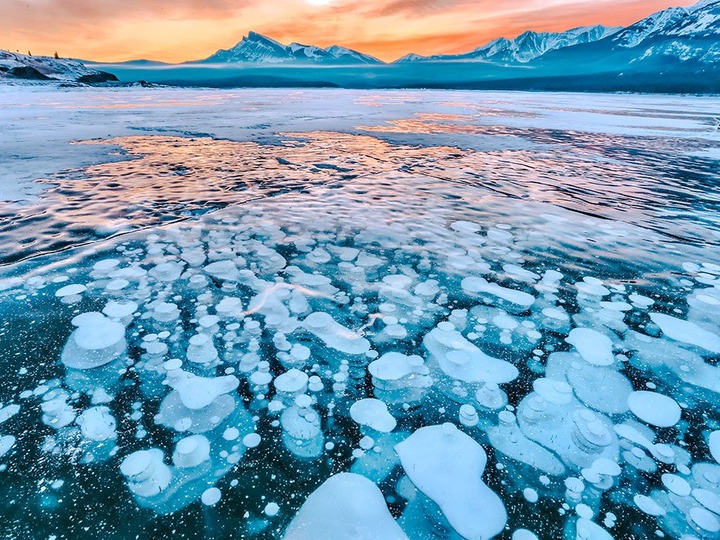 Lake Abraham, Canada
Image Source: Google
Bubbles trapped under a frozen lake might be extraordinarily beautiful to look at, however, these ren't just regular air bubbles, these are highly-flammable methane bubbles trapped just inches under the lake, the methane are released by plants at the lake bed, and they freeze before reaching the surface The stunning views of this phenomenon can be seen over Lake Abraham in Alberta, Canada. Going to areas like this with flames won't be a wise thing to do.
5. Great Blue Hole

Belize
Image Source: Google
Another Beauty of nature, the Great Blue Hole is a gigantic circular sinkhole located off the coast of Belize. This is the only Blue Hole that can be seen from space with the naked eye! Over 400 ft.
6.Lenticular Clouds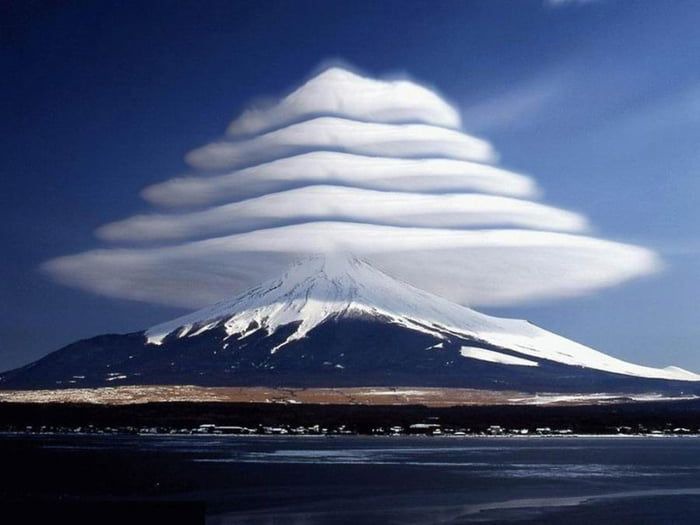 mount Fuji, Japan
Image Source: Google
A Lenticular cloud is a huge saucer-shaped cloud that forms at high altitudes, they align perpendicularly to the direction of the wind . it is another natural phenomenon the poses a fascinating view.
All things bright and beautiful the Lord God made then all.
Content created and supplied by: Airnyac (via Opera News )