Change is a constant phenomenon, however, man has brought more changes to an ever-evolving world than any species - including the sudden demise and extinction of other species.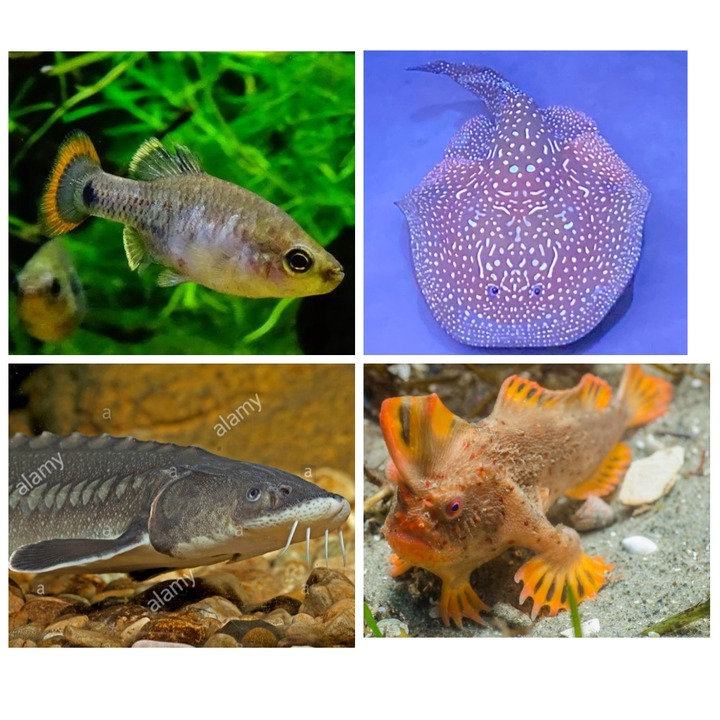 Fishes are a widespread species found in several water bodies across the globe; with specific niches, but due to the relentless activities of man through overfishing, many are very hard to come by, having a population of a few hundred globally today.
The following fishes have been considered critically endangered - if not properly protected, the next generations may never have the privilege of knowing of their existence - except through stored data. 
These fishes have become so few in numbers today that most people may never come across one in a lifetime - even fish lovers.
The Tequila splitfin or Tequila fish is an endangered species found in the Ameca basin in Mexico, belonging to the family of Goodeidae.
The Tequila fish is a viviparous species- with the males of the fish usually smaller than the females; with a total length of 5.8cm and 7cm respectively. They were once taught to be extinct when an expedition in search of them in their natural habitat was fruitless since 1992.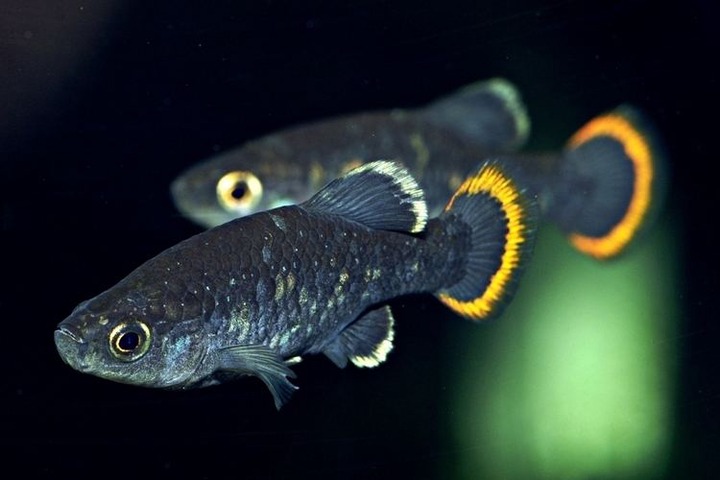 But were later discovered in a Rio Teuchitlan pool in Mexico. Besides overfishing, pollution and other water threats had led to a fast deterioration of their populations.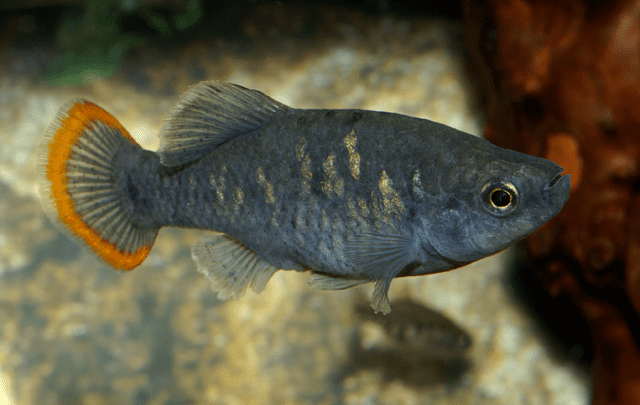 Today, scientists believe that there are only approximately 50 adults of this tiny fish in existence - with the rest juveniles.
5. Adriatic Sturgeon - less than 500
The Adriatic Sturgeon is a species of fish native to the Adriatic sea and large rivers which flow from Albania, Italy, and Greece into the sea.
The Adriatic Sturgeon is a large fish capable of growths of up to 2m and weights within the ranges of 25kg-40kg.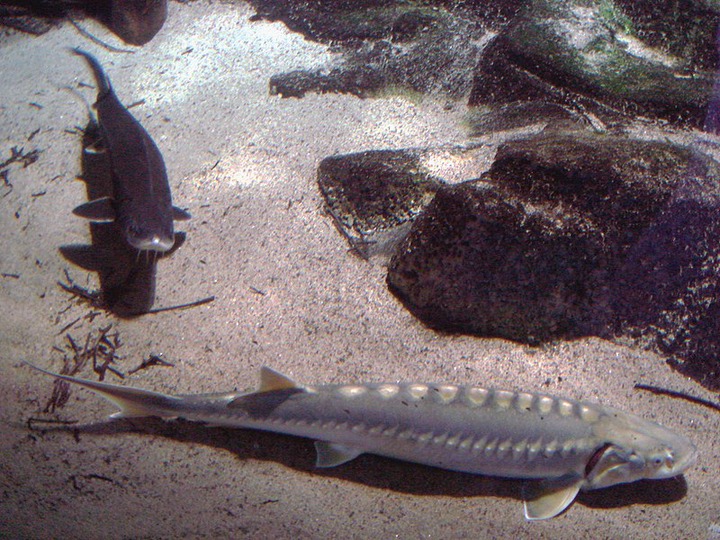 They are opportunistic feeders that feed on decaying carrion, Gammarids, and small fishes which they suck up with their toothless mouths.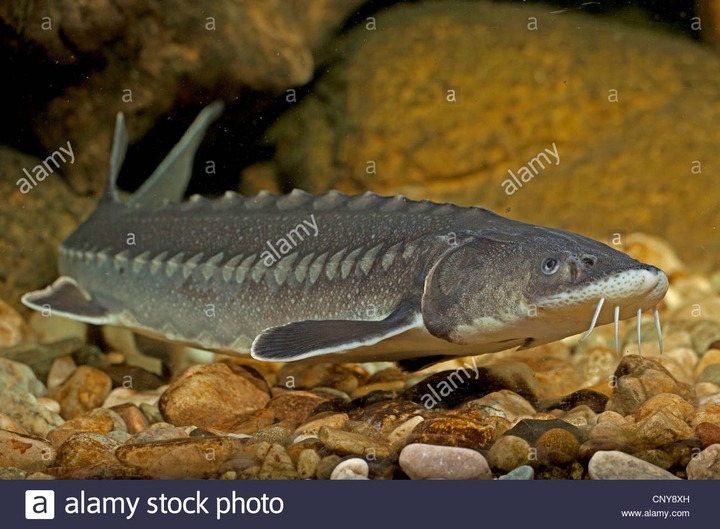 The Adriatic sturgeon was once widely distributed throughout the Adriatic sea, but due to overfishing today, there are approximately less than 250 adults in the wide according to the IUCN Red List. 
4. Devils Hole Pupfish - less than 200
The Devil's hole pupfish is a small fish belonging to the family of Cyprinodontidae(pupfish) found only in Devils Hole, in Death Valley, Nevada, USA.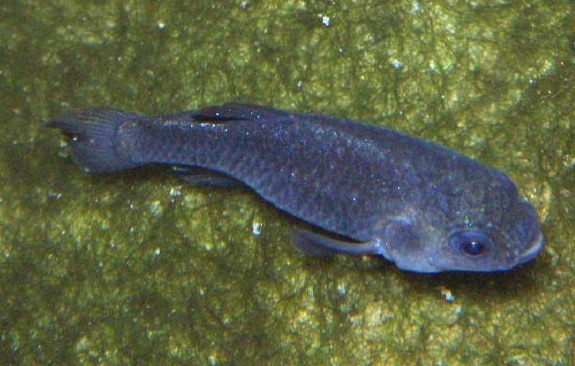 The Devil's hole pupfish have a maximum growth of 1.2inch and it is considered to be the rarest fish on the planet. They mainly feed on spirogyra and diatoms.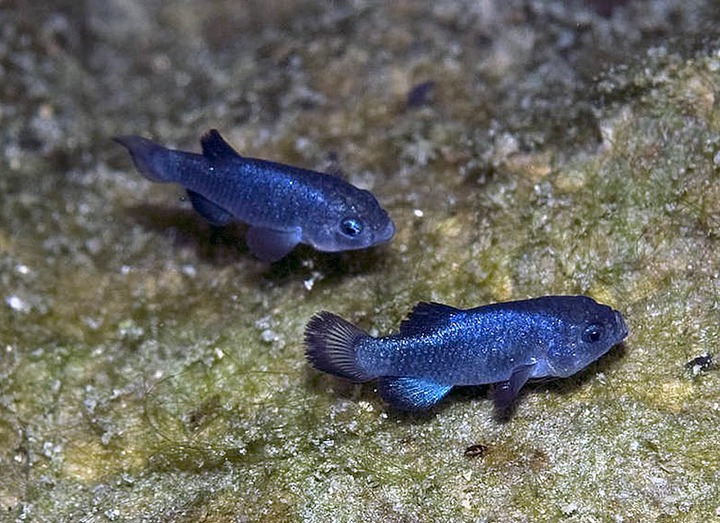 In October 2018 scientists counted the population of the fish to be about 187, the highest they have seen for nearly two decades.
3. The Redhand fish - less than 100
The Redhand fish is a small fish belonging to the family Brachionichthyidae. They are only found in the Fredrick Henry Bay, Tasmania.
Two types of color exist amongst the redfish: 1. A bright red morph with red color on both body and fins, with a black line separating the white fin edges, and 2. A mottled morph with a pink body covered in many red patches, with translucent pink fins expressing some bright red patches.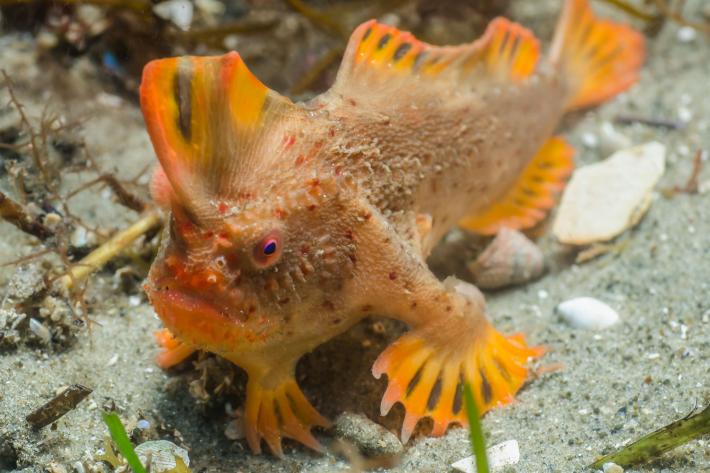 They have an average standard length of 2.4 inches and a total average length of 3.2inch. Today these critically endangered species have less than 100 adults in existence.
2. Sakhalin Sturgeon - 10-30
This is one of the rarest sturgeon in existence, it is so rare that it is hardly seen or caught. This fish is mostly found in the areas of Northwest Pacific, Bering Sea, Tumnin or Datta river, northern Japan, and Korea.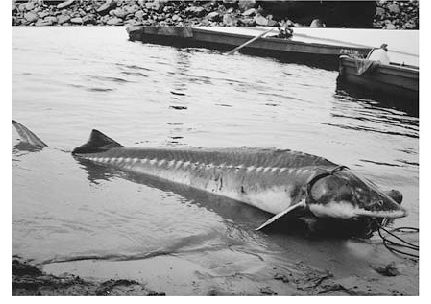 Like every other critically endangered species, the population has greatly declined due to poaching, illegal trawling, and pollution. There are roughly 10-30 adults capable of spawning yearly in the wild.
1. Ornate Sleeper-ray - only a handful ever seen
The Ornate Sleeper-ray is a species of cartilaginous electric rays that live on reefs feeding on small crustaceans and worms.
This fish is endemic to the coast of South Africa. Species weighed have had their masses roughly 1.8kg and a length of slightly over 5cm - making it one of the largest members of the family Narkidae.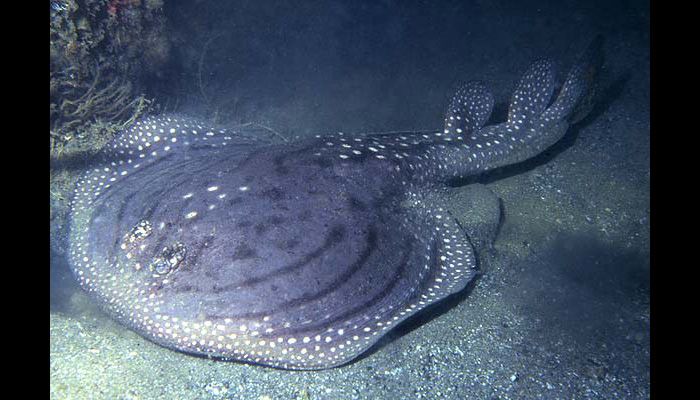 Since the Ornate Sleeper-ray is hardly ever seen, and there are none in captivity, I did like to consider it the rarest fish on the planet.
Photo Credit: Alamy, Adobe and Wikipedia.
Content created and supplied by: phenomenalcreator (via Opera News )