We all have heard about the latest trending association on social media called the Stingy Men Association of Nigeria.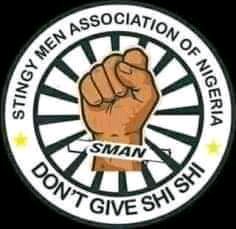 The group first trended on Facebook before going viral on Twitter, Instagram and blogs and still trending in Nigeria as of now.
The Stingy Men Association of Nigeria is a group of men who claimed that they are tired of spending heavily in women and chooses to become stingy to women.
Other splinter groups have emerged to rival the SMAN, such as the Stingy Women Association of Nigeria, Lavish Men Association etc. The aim and objectives of these groups vary but they somehow counter each other.
However, people involved in the group are only doing it for fun.
See some reactions about this group.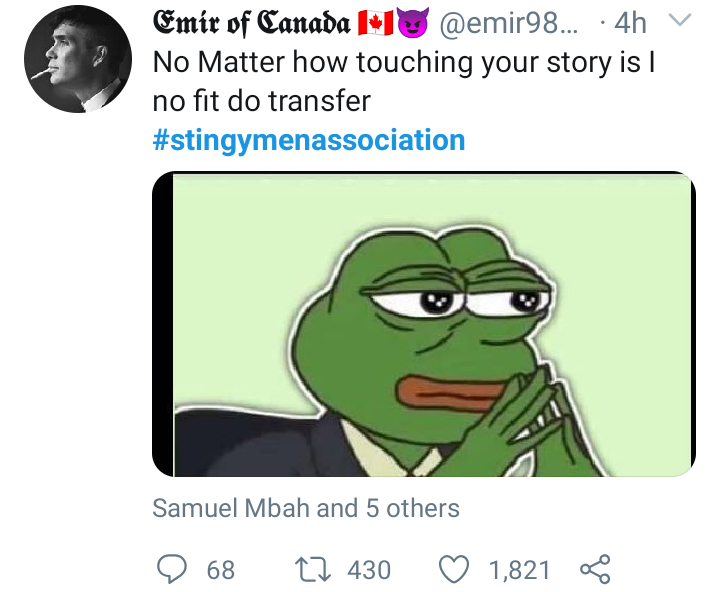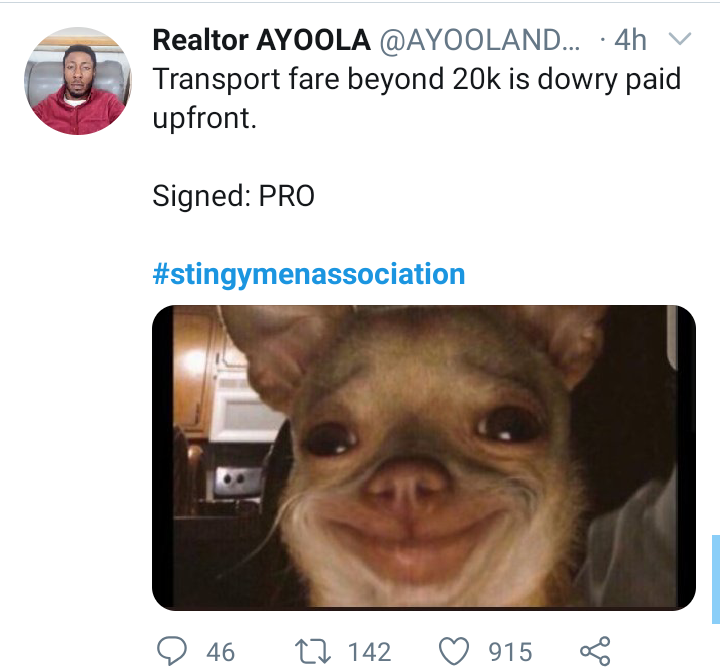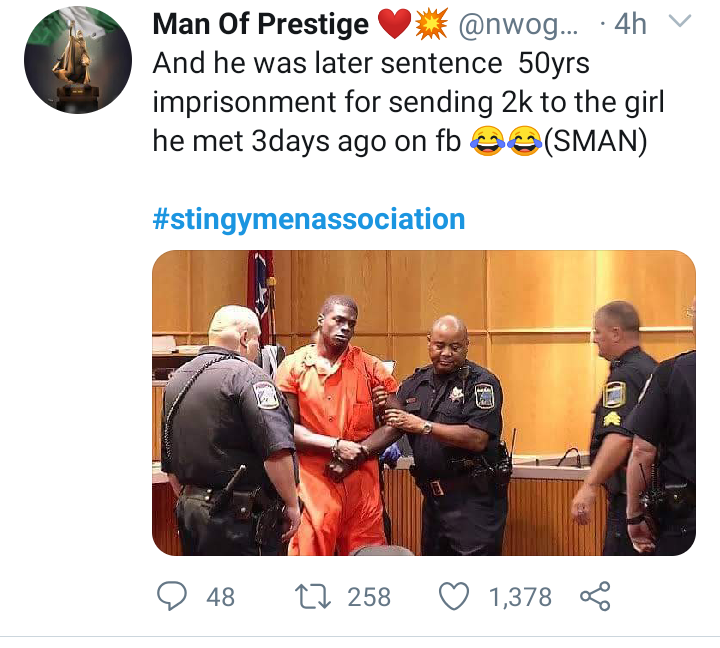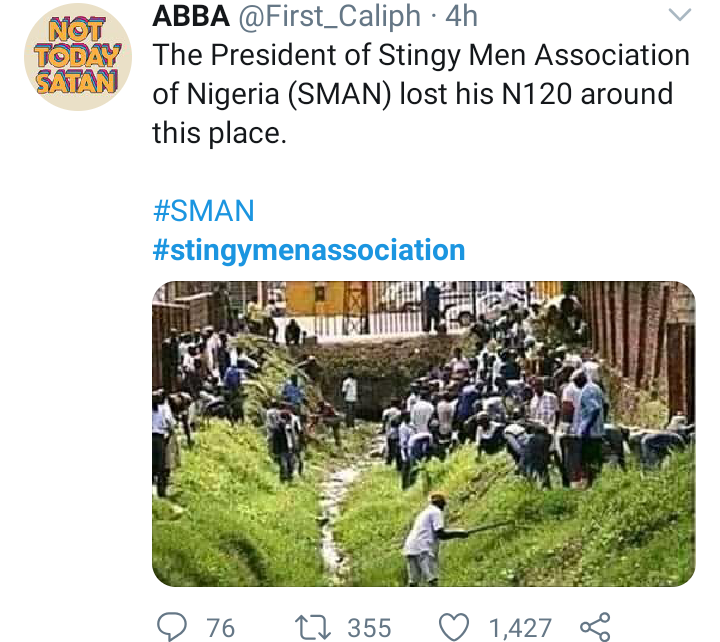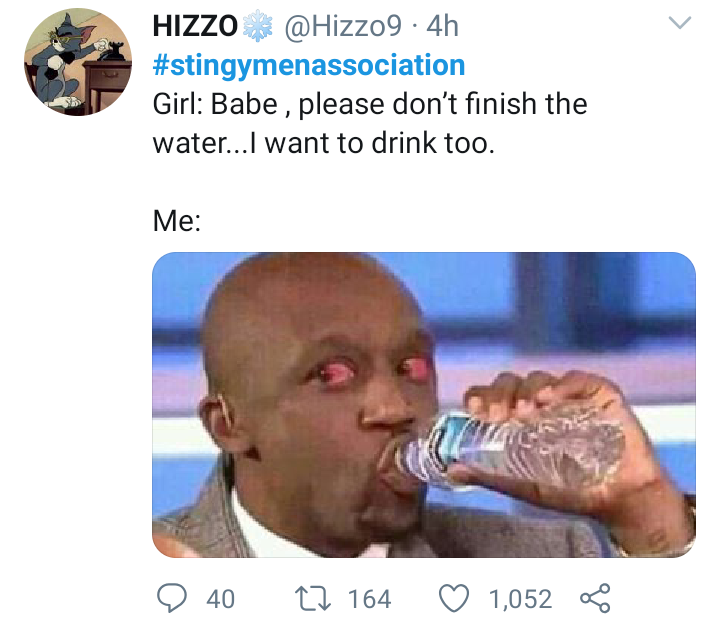 While in Uganda a new trend is making wave in their cyberspace ahead of their presidential election scheduled to take place in 14th of December 2021. Ugandans will march out to determine the faith of their beloved country.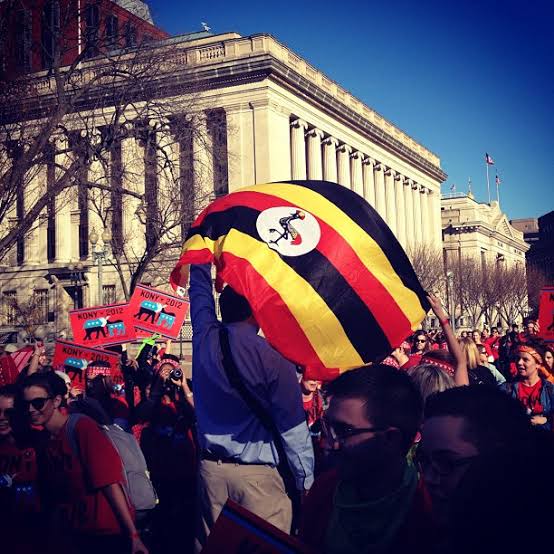 President Yoweri Museveni  will fight to defend his seat against a vibrant Bobi Wine who is making headlines and has been projected as the man to end the 35 years of President Yoweri Museveni rule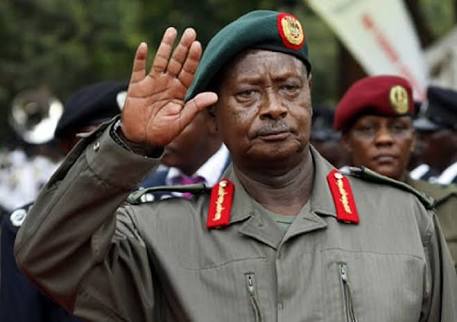 President Yoweri Museveni s has been in power as Uganda President since 1986 and has defeated anyone that contested against him in an election but this time around he faces very strong opposition in the mould of Bobi Wine.
Full name - Robert Kyagulanyi is a Ugandan Politician popularly known as Bobi Wine.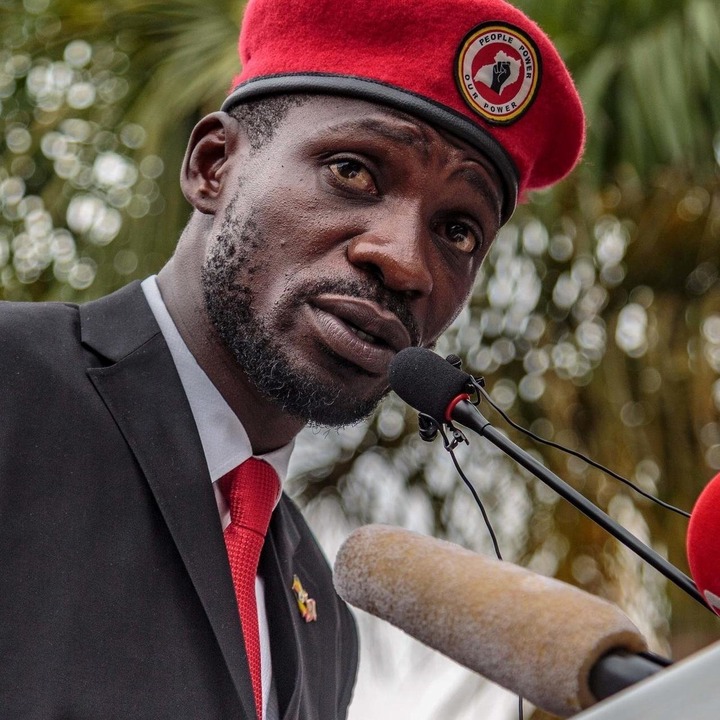 Bobi Wine is aiming to end the 35 years rule of President Yoweri Museveni if he emerged victorious in the election tomorrow.
Ahead of the election, see what is trending in Ugandan
The hashtag #WeAreRemovingADictator has been trending in the last 48 hours ahead of the Ugandan Presidential election set to go on Thursday, January 14 2020.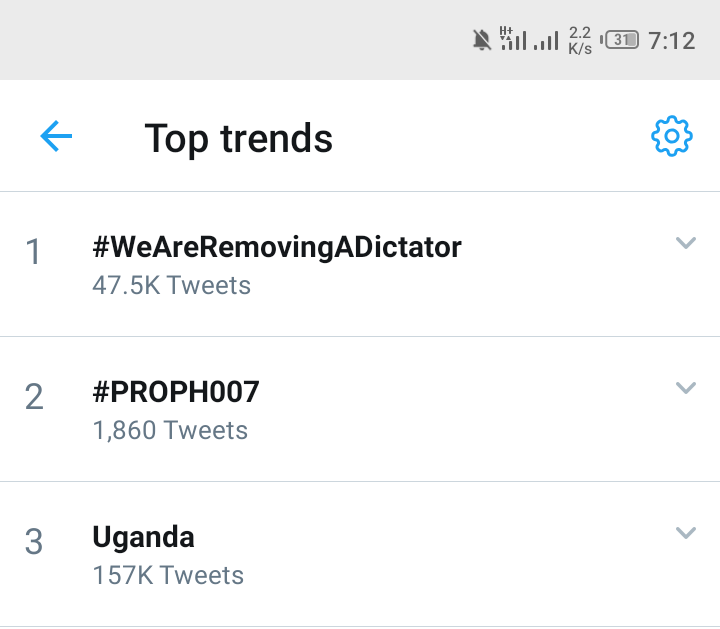 The hashtag trend has gone viral ahead of the election day as Ugandan voice out their feelings and hinted on the possibility of finally voting out Museveni on Thursday.
Below are the screenshots of reactions from Ugandan ahead of the election.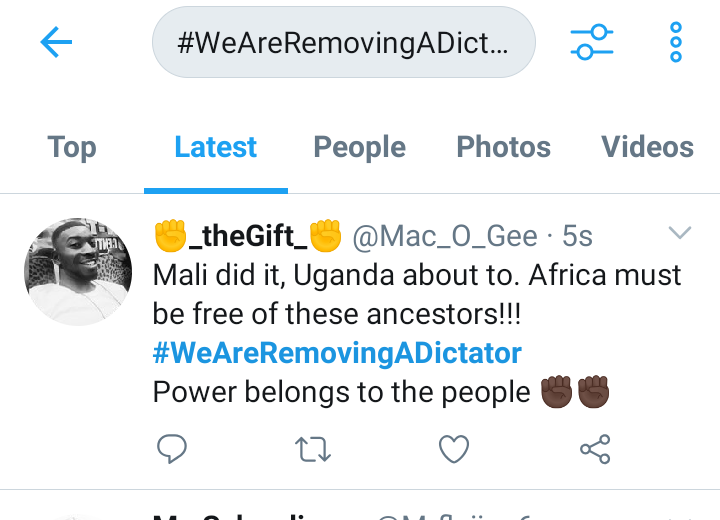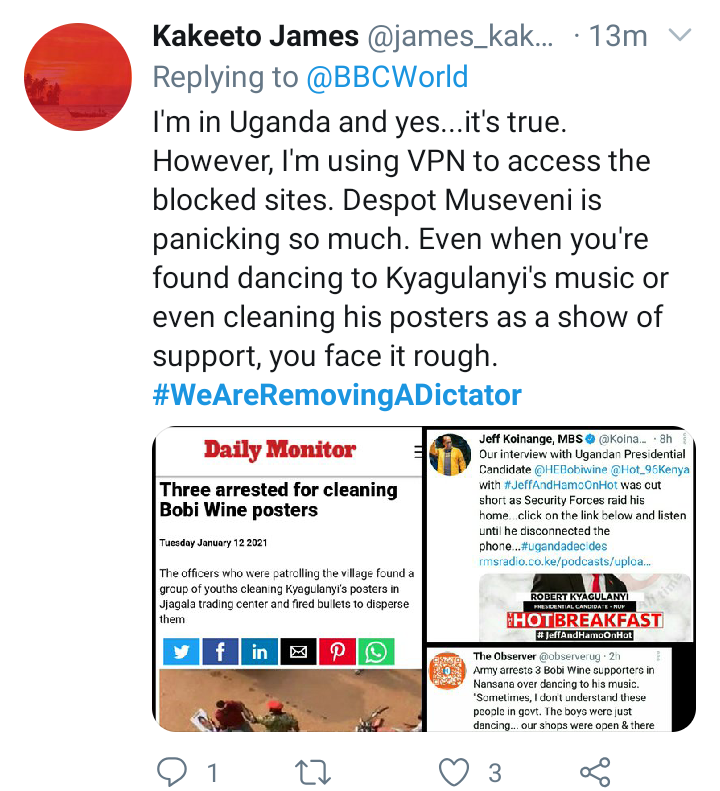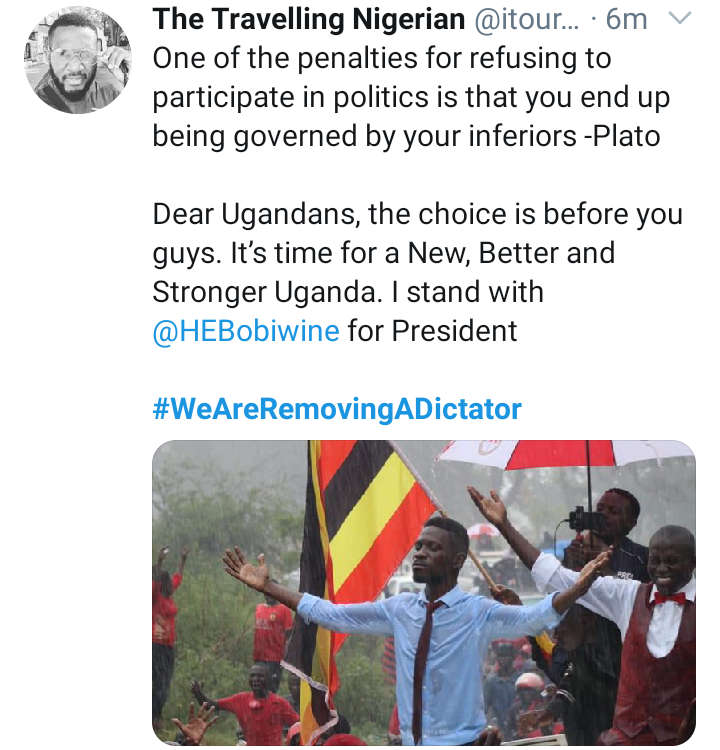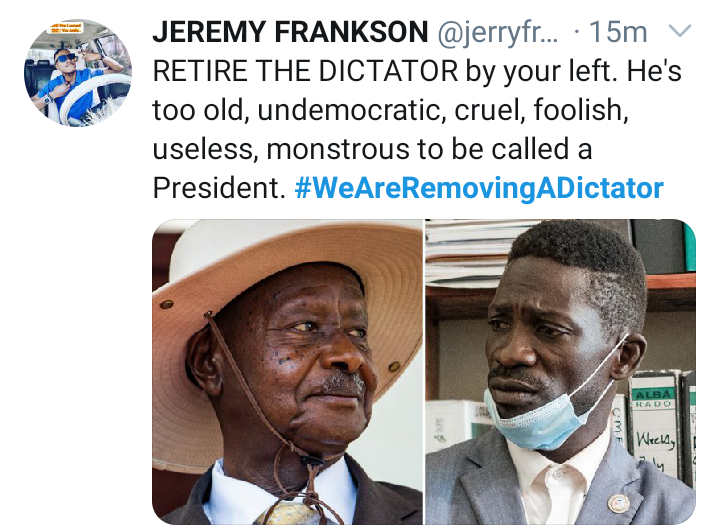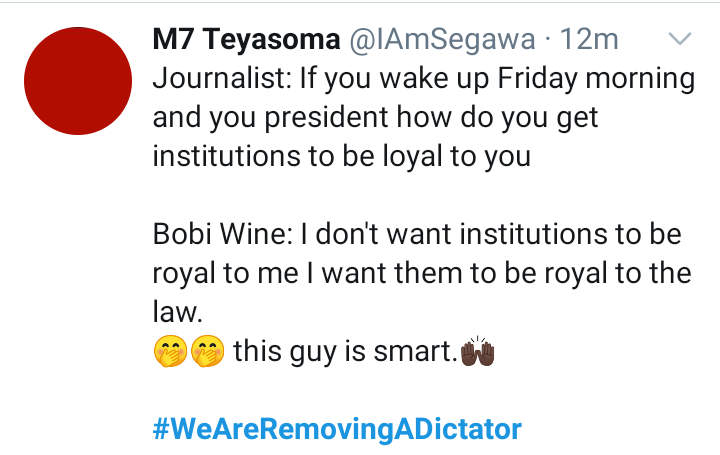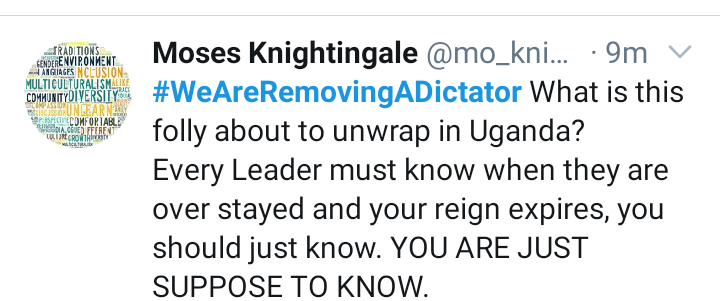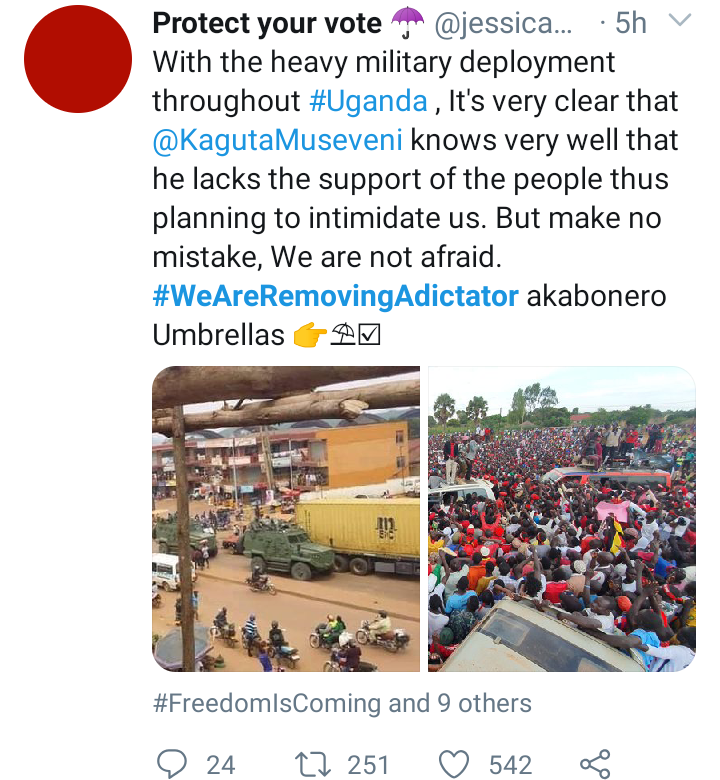 What do you think about the Uganda Presidential election tomorrow?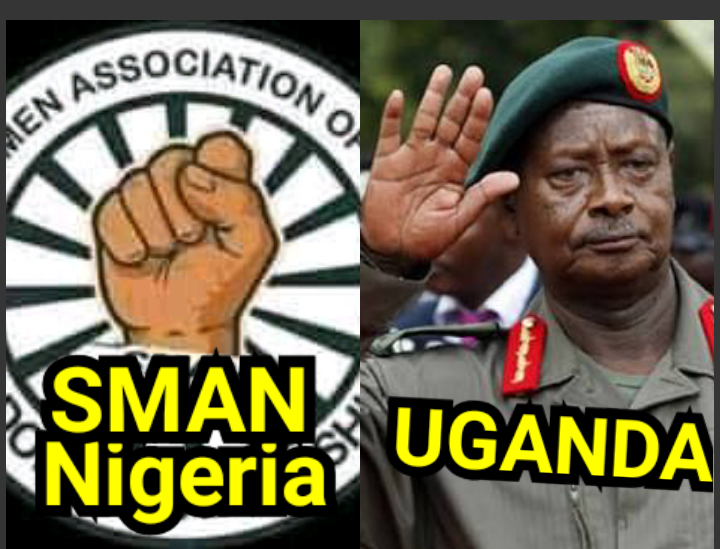 Content created and supplied by: Societyhub1 (via Opera News )