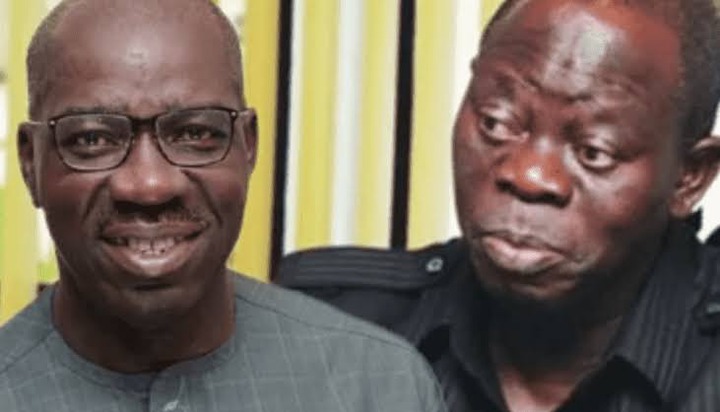 The People's Democratic Party, as revealed that Adams Oshiomole is now crying like a baby, since he wanted to loot from Edo state treasury account, but he was denied access to do that by Edo State governor, Godwin Obaseki.
Before now, it can be recalled that Godwin Obaseki who was a former APC member about a month ago and he defected to the PDP after he was denied the ticket which will make him qualify for APCs primary election in the state.
According to the official Twitter handle of the People's Democratic Party, it was made known that Godwin Obaseki denied Oshiomole the access to Edo State's treasury account, and he could not loot from there.
It was also made known by the PDP that, the former national chairman of the APC is now crying like a baby because feeding bottle of treasury looting has been taken off his mouth.
PDP also said Adams Oshiomole is a political serpent in Edo State and has betrayed the state, because Adams Oshiomole is offering the Edo state people the same individual he exposed as a thief, who is only good for night meetings.
Read the full statement here.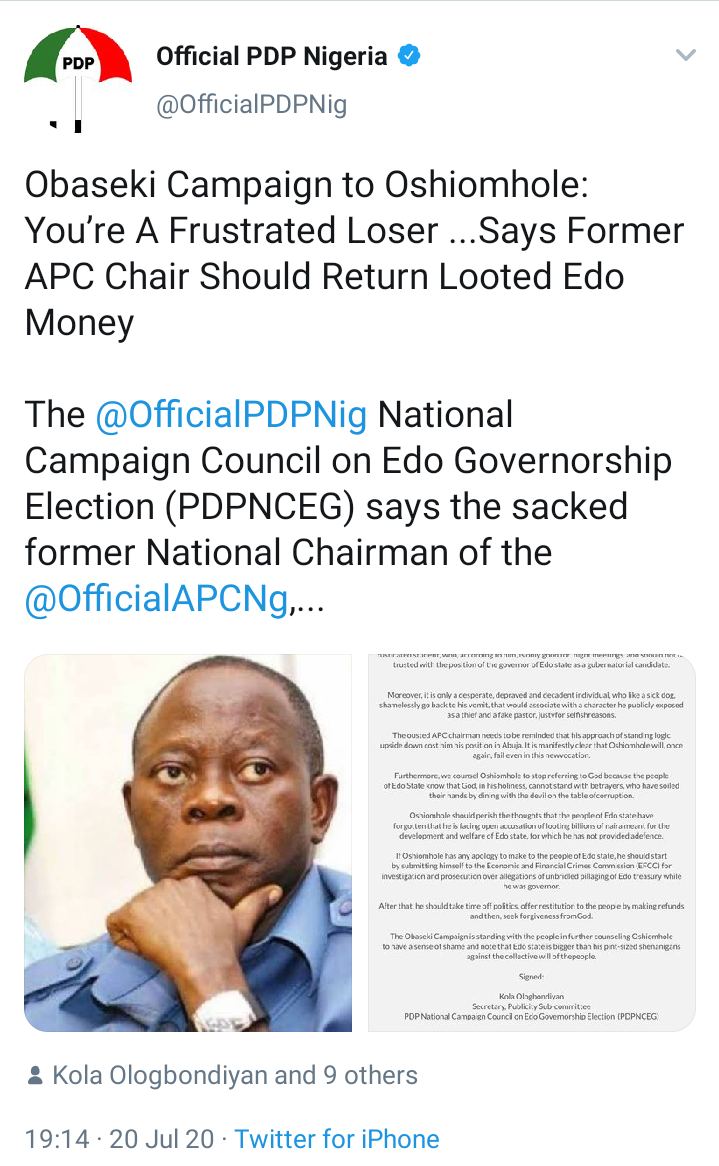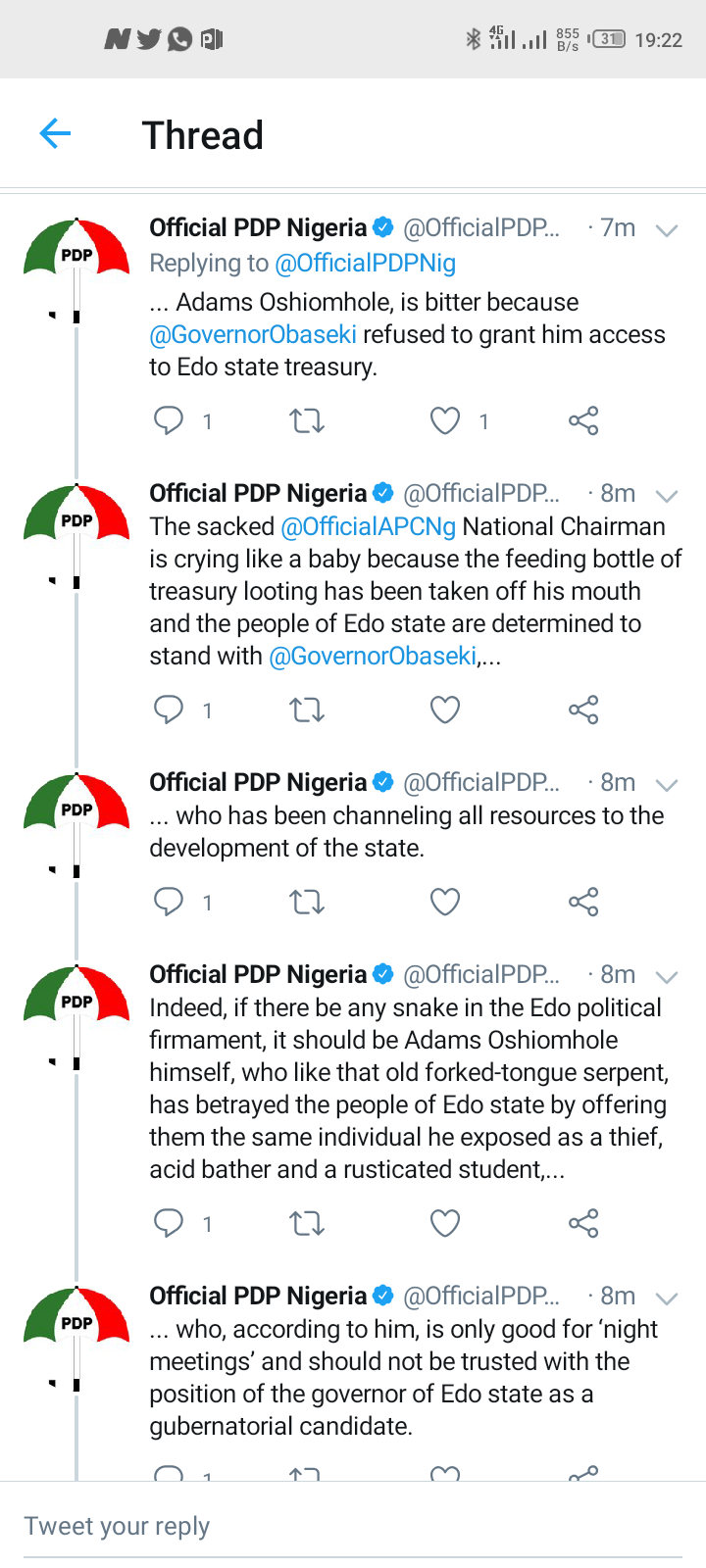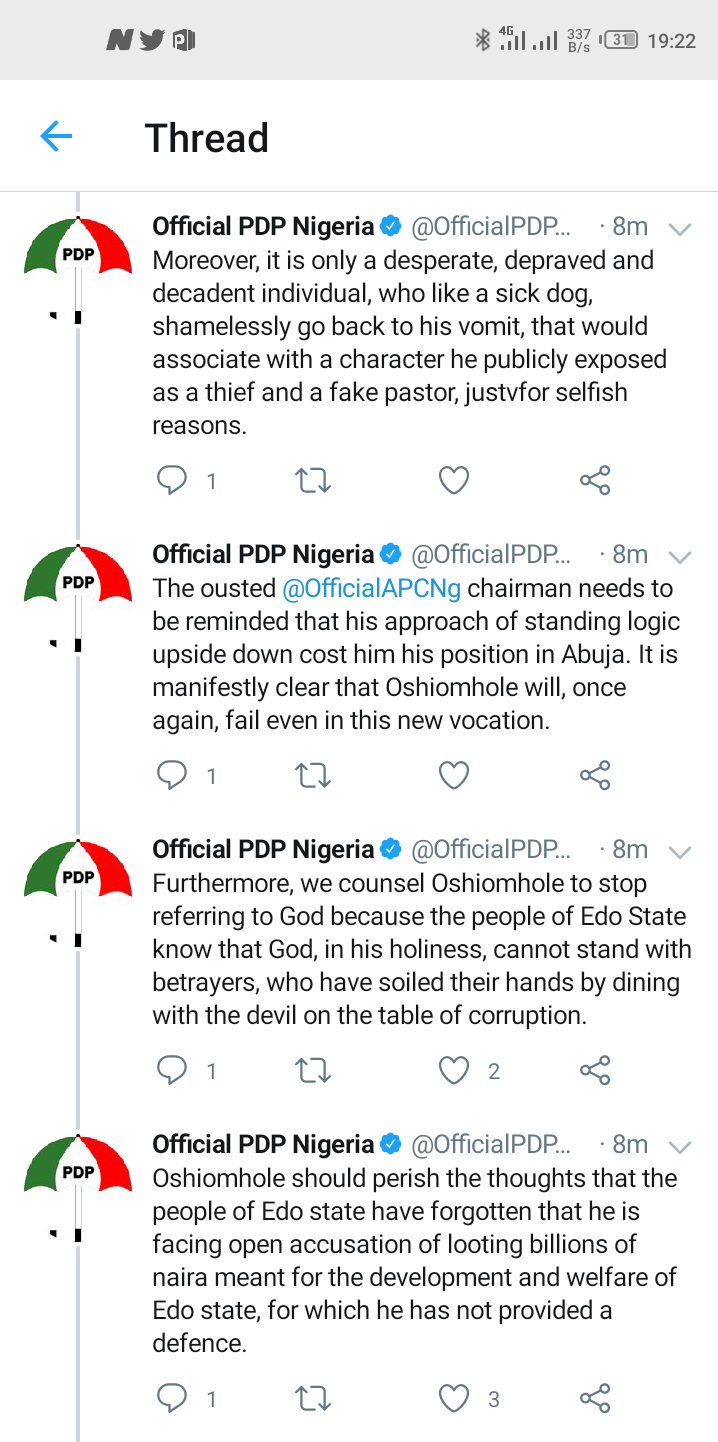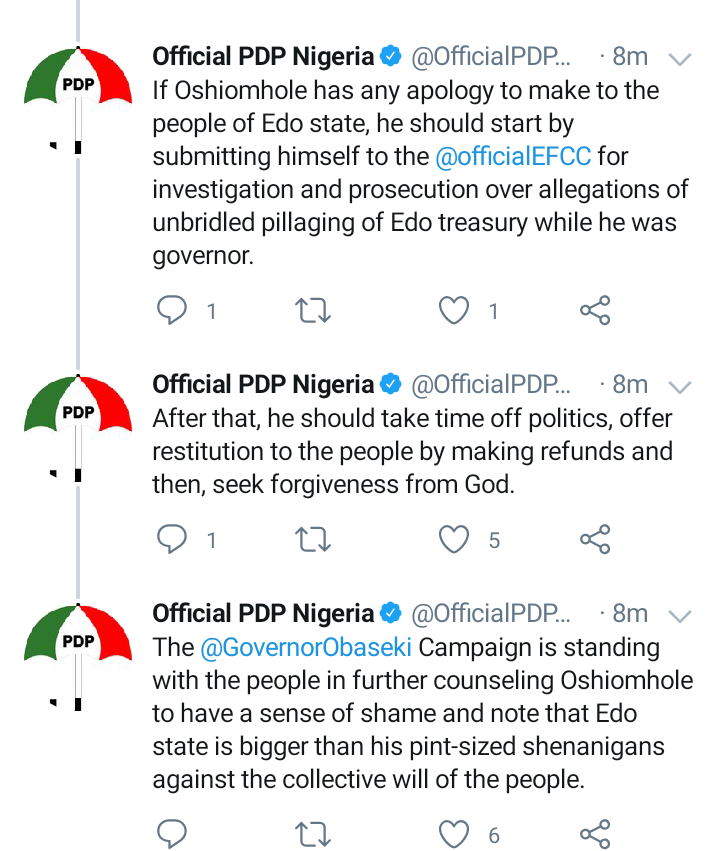 Content created and supplied by: HolyReligion (via Opera News )