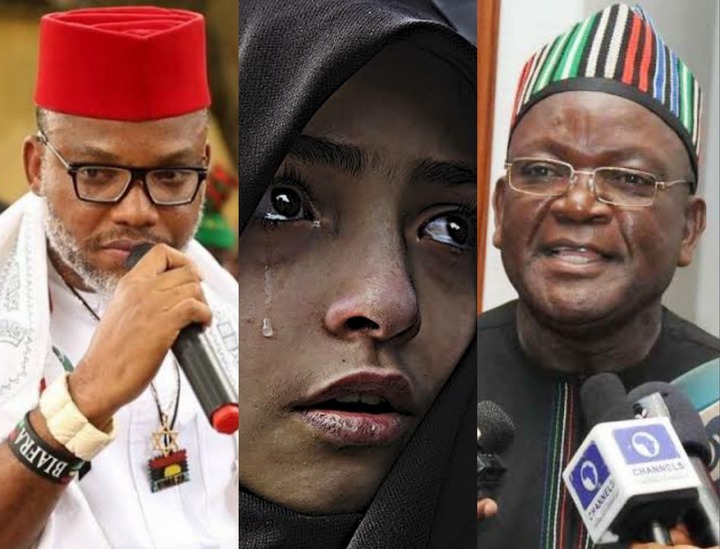 Nnamdi Kanu Praise Ortom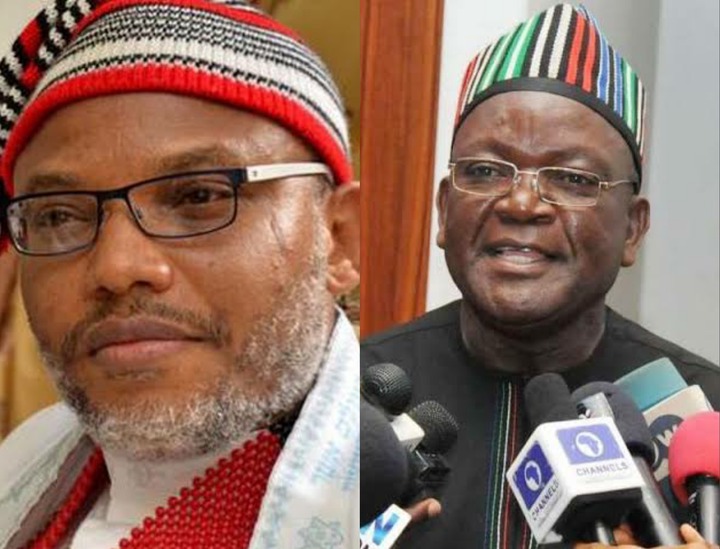 The well-known Governor of Benue State, Samuel Ortom has been commended by the leader of the indigenous people of Biafra, Mazi Nnamdi Kanu.
Benue States, Samuel Ortom in his speech on Channels TV, urged the Federal Government of Nigeria to arrest the killer fulani herdsmen.
The leader of the IPOB and creator of the ESN, Nnamdi Kanu praised Samuel Ortom on Friday in a statement on Twitter.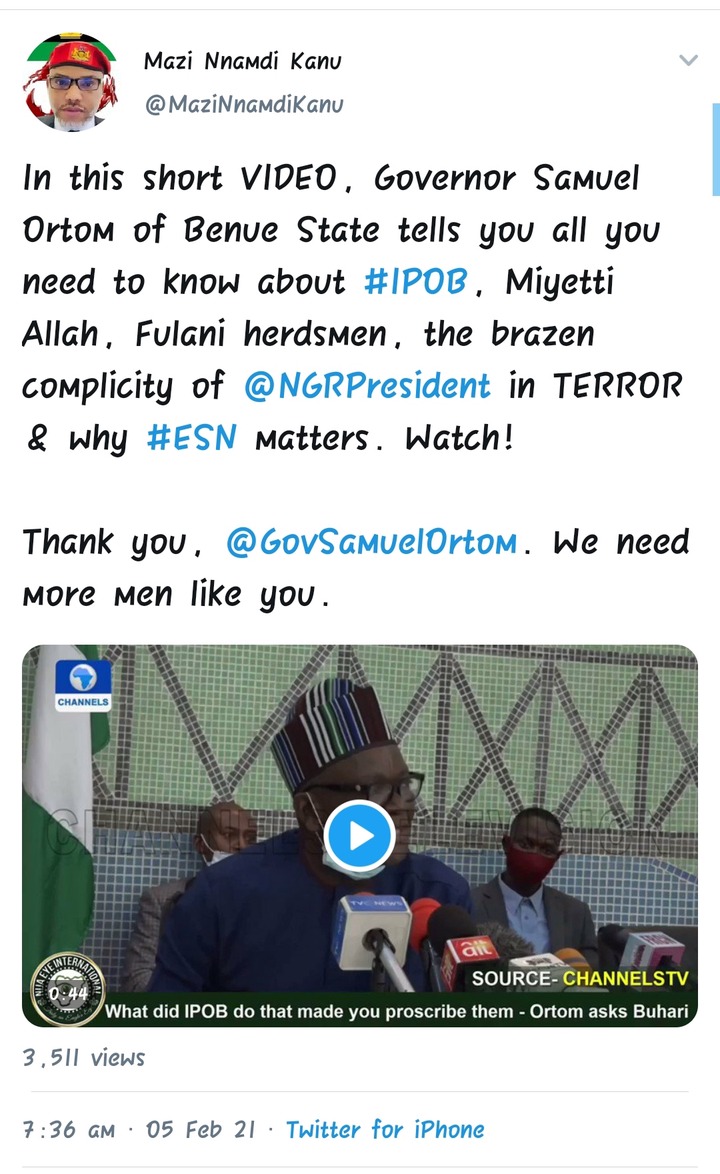 After Nnamdi Kanu's statement, here is what some Nigerians are saying.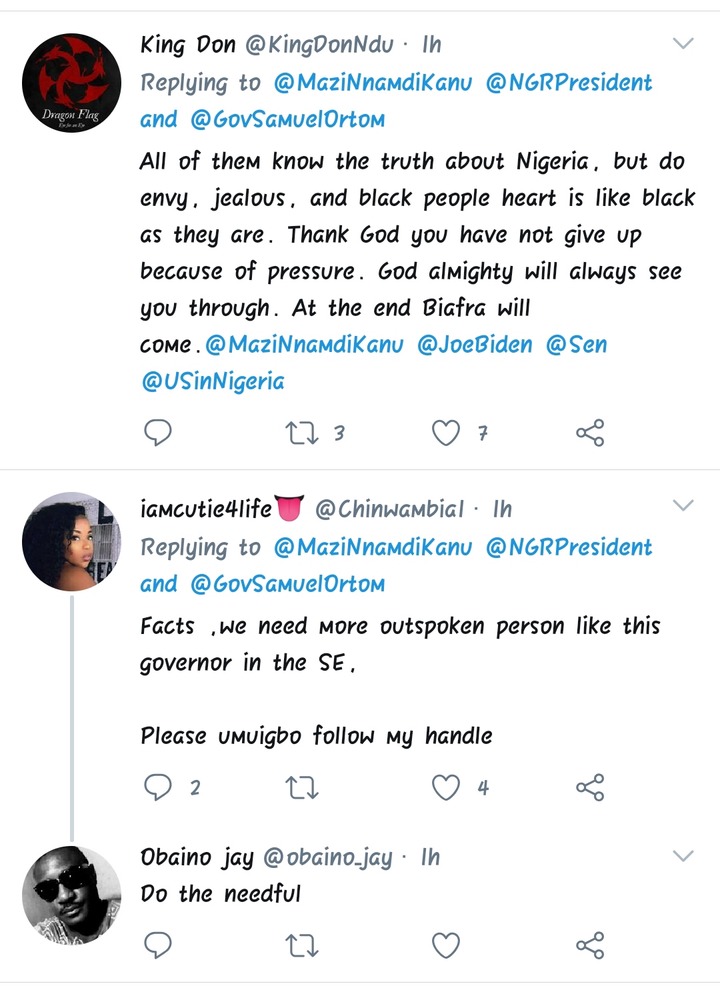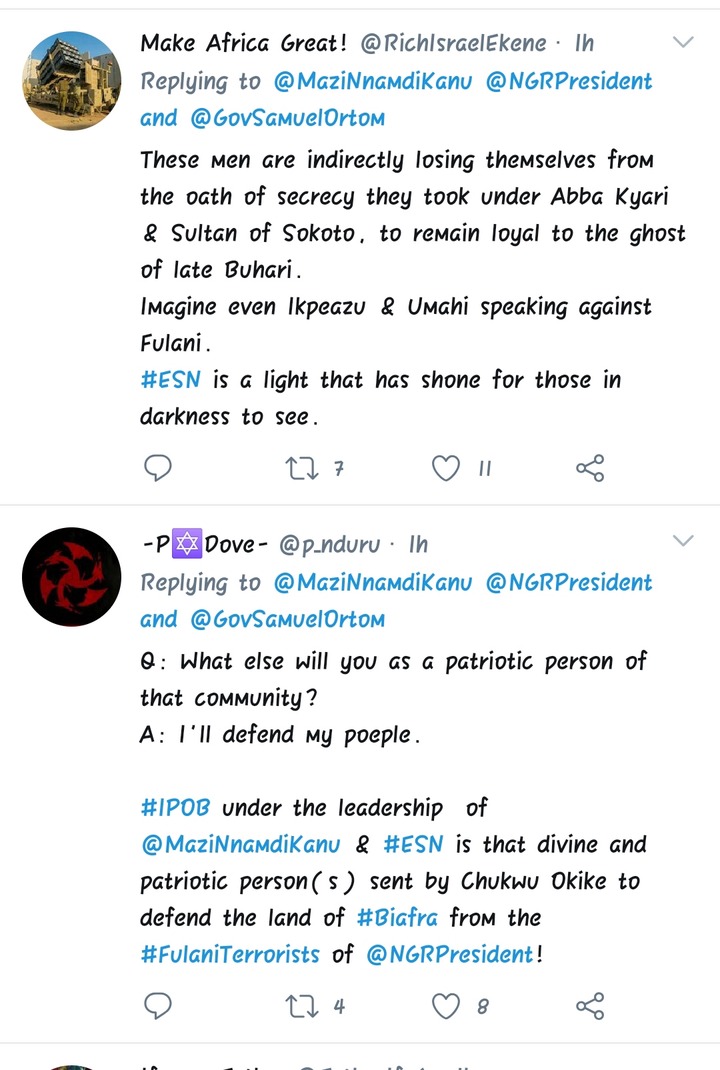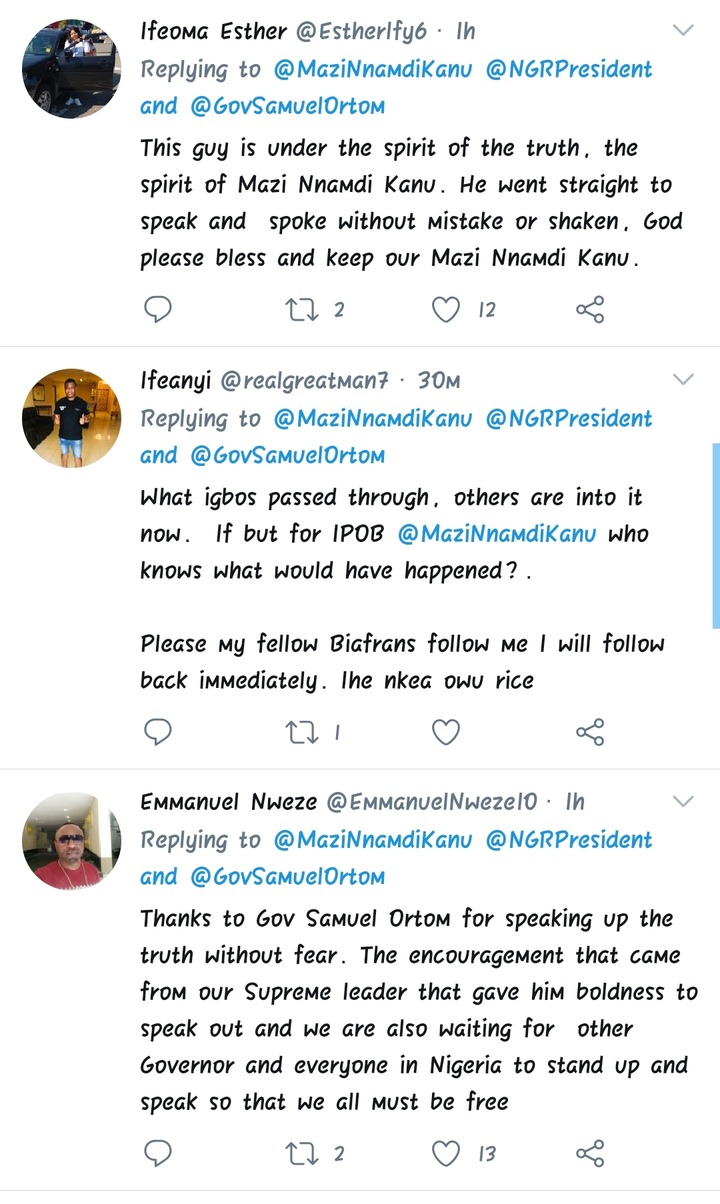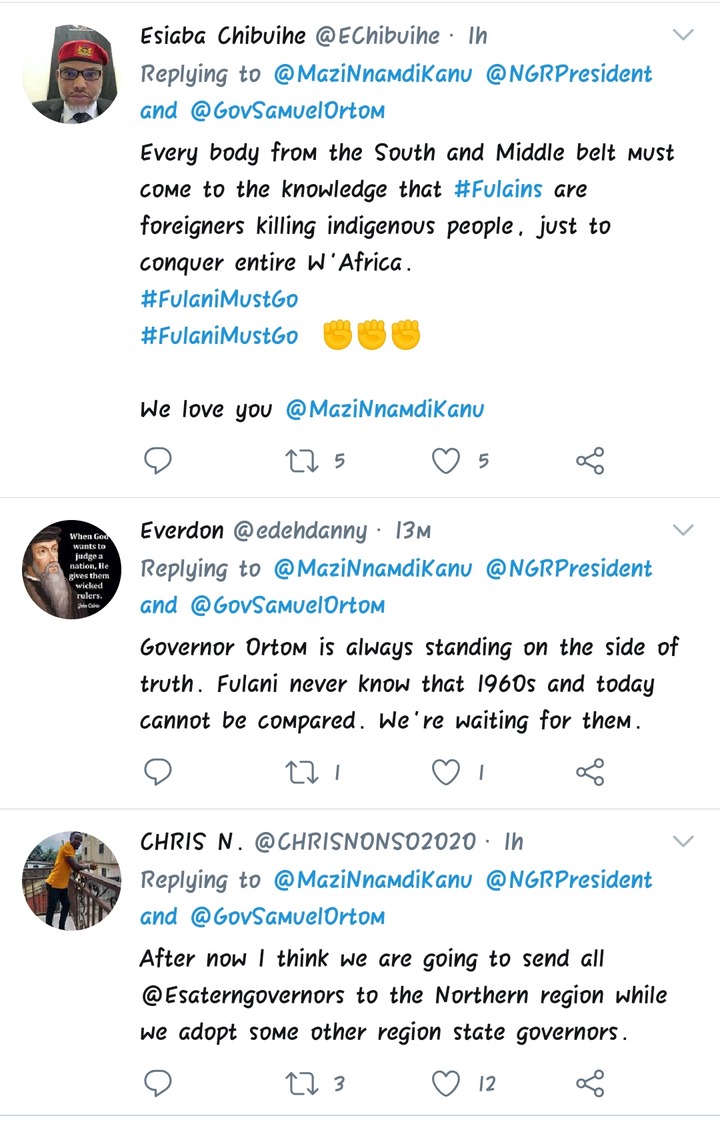 Muslims Urge Buhari To Punish Those Condemning The Hijab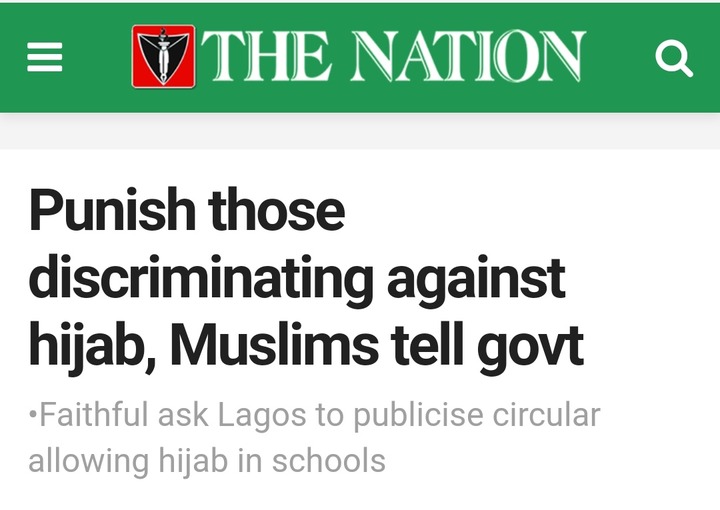 Muslims have urged the President of Nigeria and his government to punish those speaking against and condemning the Hijab.
The female Muslims with one voice asked Muhammadu Buhari who is a well-known Muslim to enact laws against those discriminating the famous religious headscarf called the hijab.
The harassment of Muslim women that wear the religious headscarf, hijab was condemned by several Islamic organisations in a meeting at Alausa Secretariat Mosque Auditorium, Ikeja and they have called upon the President to help enforce punishments to their offenders.
News sources: Twitter & The Nation
Share your thoughts concerning Nnamdi Kanu praising Samuel Ortom and Muslims asking Buhari to punish those condemning the Hijab.
Content created and supplied by: Samadeyemo (via Opera News )