The Abia State Government is set to launch the Abia Covid19 day. This was revealed by the Secretary to the State Government, Barrister Chris Ezem.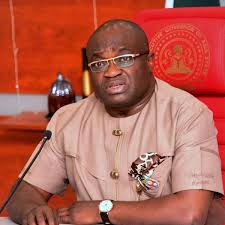 The Government said that the campaign will begin at the local government level and on the Covid19 day, all Abians are to come out with their facemasks on the street in order to show solidarity with the government. 
The Government noted that there have been a rise in Covid19 infections in the state, hence the need to reimpose some restrictions
The state government announced a ban on public gatherings in the state, and the compulsory wearing of facemasks
All churches and business centres must have an inscription boldly written that nobody will gain entrance into the premises without facemasks. Weddings and Burial ceremonies are now reduced to 50 persons
Tricycle operators are to revert to two passengers since their levies have been slashed and all passengers must wear face masks. Mini buses are to carry only four passengers and buses are to carry nine passengers
Those who fail to wear facemasks and are arrested will pay a fine of N5,000.
Content created and supplied by: ZephaniahBethelKalu (via Opera News )