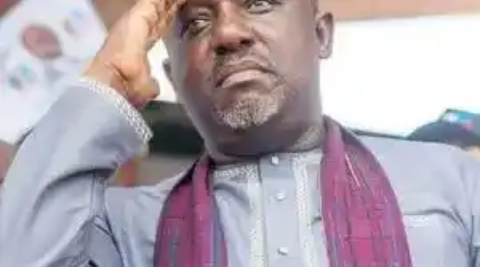 The former governor of IMO state;Owelle Okorocha Rocha's has hit out at current governor of the state senator Hope Uzodimna over the embarrassment he(ex governor)received at his hands some days back.He lashed out at him calling him a court governor...owelle was really heated....he couldn't hide his anger towards Uzodimma as he spoke
Addressing his supporters on Monday, February 22 in Owerri, the former governor accused Uzodinma of fanning the embers of disunity in the state through state-sponsored thugs.
Vanguard quoted him as saying:
"Governor Hope Uzodinma is moving in a wrong direction that he may not end up well with. With what happened yesterday, Hope simply displayed criminality in governance, thuggery in governance.
"He is creating unnecessary tension when there is no need for it. Imo today is very unsecure for the first time in nine years. Every day people are being killed in this state, people are being intimidated by the governor and his thugs.
"That is not the way to do it. A governor, who came through court, should know how to respect the rule of law. If a matter is in court you cannot use executive power against the court power. But this is what Hope Uzodinma is doing in this state."
There has been no reply yet to this from the desk of the governor;Senator hope Uzodimna....who ordered the arrest of the former governor.stay tuned as events keep unfolding.....can Owelle walk past this hurdle????
Content created and supplied by: Isdorexavier7 (via Opera News )