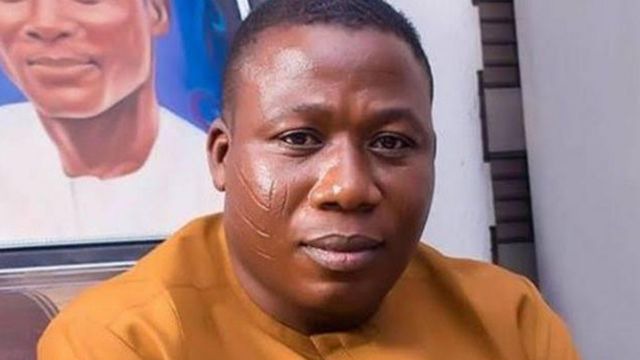 Sunday Igboho has become more famous than ever before after he gave Fulani Herdsmen a seven day ultimatum to vacate Oyo state, and has since taken to violence, destroying the herders settlements in the state and most recently in neighboring state, Ogun.
Recall yesterday, he verbally attacked the Ooni of Ife, Bola Tinubu and his state governor, Seyi Makinde for for being Fulani slaves. Many considered such utterance a spite on the face of these personalities, especially the traditional head who is widely respected by many in the country.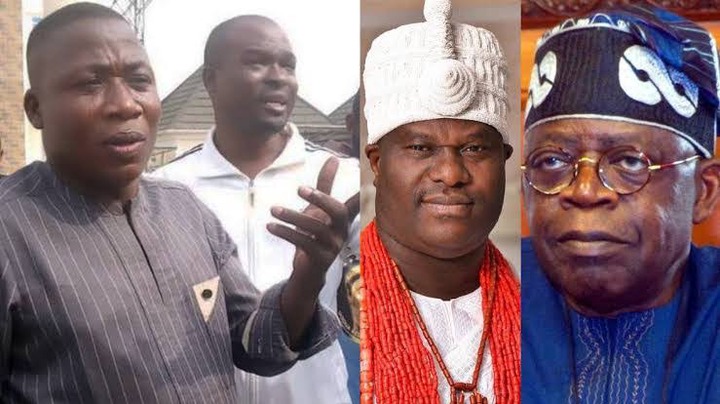 Following criticisms from different corners, Sunday Igboho later came out as he apologized saying that he allowed his emotion get the better of him.
Reacting to this, a Twitter user identified as Omon Iya, took his twitter account to share his thought on the saga. She wrote saying that Sunday Igboho has started running up and down. Adding that when Yoruba elders have someone's time that they will be the ones to hand such erring individual to the government.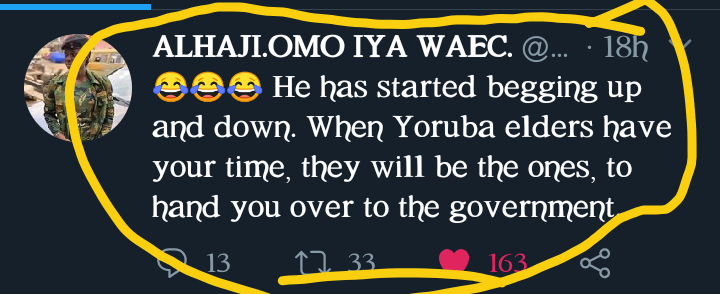 She wrote:
"He has started begging up and down. When Yoruba elders have your time, they will be the ones, to hand you over to the government".
Reactions
Going forward, I would advise Sunday Igboho to be very careful with his entrances because words are very powerful, they can make or break a man.
Content created and supplied by: Timelyreport (via Opera News )