Opinion: 5 Current Best State Governors In Nigeria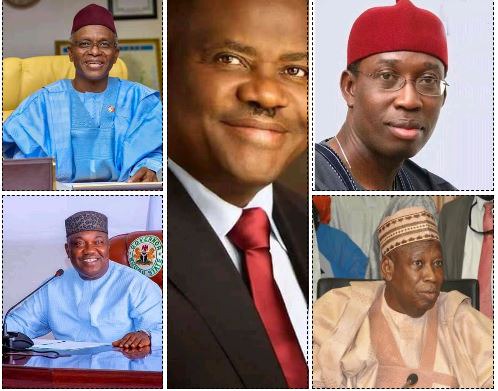 With 35 governors and a Federal Capital Territory minister, Nigeria has 36 states. At the last general election, held in 2019, most governors were re-elected.
You can undoubtedly relate which one performs excessively when considering the generality of governors in Nigeria. This is through the study of the various projects and factors carried out by each individual governor. This is our focus here, as we have named five of the country's current best governors after reviewing what they have achieved on the ground.
1. Ifeanyi Okowa, Delta State Governor
Ifeanyi Arthur Okowa, born on 8 July 1959, is a politician from Nigeria who is the incumbent Delta State Governor.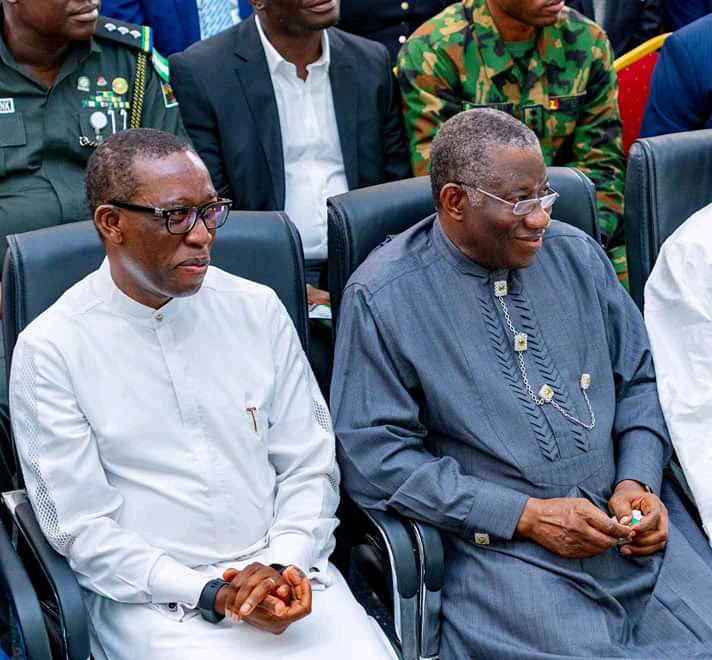 Having won the state elections held in April 2015, he was inaugurated as governor on 29 May 2015. In the April 2011 national elections, he was elected senator for Delta North, in Delta State, Nigeria, prior to his governorship. He was running on the platform of the People's Democratic Party (PDP).
He is an Ika from Owa-Alero in Nigeria's Delta State. He is also the first person from Anioma to clinch the Delta State governorship spot. On May 29, 2019, he was re-elected as Delta State's governor.
Ifeanyi Okowa has proved to be deserving of his position over the years of his tenure as governor, as he was lauded several times by both his colleagues and the citizens of the Delta State. At the Good Governance Survey, he won the title of best governor in grassroots and individual growth. He is especially interested in creating more opportunities for young people to have a better future.
2. Nyesom Wike, Rivers State Governor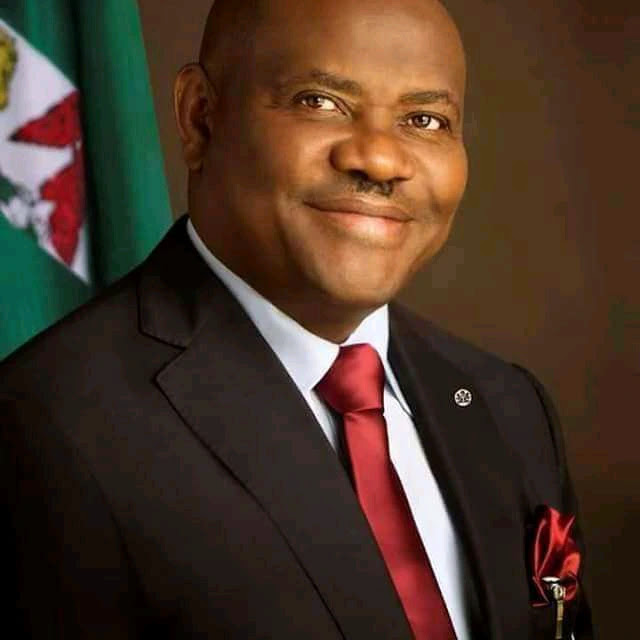 Ezenwo Nyesom Wike (CON) is a Nigerian politician, lawyer and Rivers State's acting Governor.
Ezenwo Nyesom Wike holds many traditional titles of Chieftaincy. He is happily married to Justice Eberechi Suzzette Nyesom-Wike, a Rivers State Judiciary High Court Judge, and blessed with three beautiful daughters, Jordan, Joaquin, and Jazmyne.
He graduated from the University of Science and Technology of Rivers State.
As a private legal practitioner, he practiced briefly.
Governor Ezenwo Nyesom Wike of Rivers State, in my opinion, is one of the governors who has made a major contribution to the advancement of education in Nigeria. In 2019, Wikipedia notes that Governor Wike provided free primary and secondary education to the public. Aside from that, the construction of three (3) major flyovers simultaneously at Port Harcourt was initiated by this man.
3. Ifeanyi Ugwuanyi, Enugu State Governor
A Nigerian politician and a member of the House of Representatives of the Federal Republic of Nigeria, Ifeanyi Ugwuanyi, popularly known as Gburugburu, is a member of the People's Democratic Party (PDP) and represents the Federal Constituency of Igboeze North/Udenu in Enugu State. Since 2003, Ugwuanyi has been a member of Nigeria's House of Representatives and is the Chairman of the House Committee on Marine Transport.
Following the primary election of his party in Enugu on December 8, 2014, Ugwuanyi successfully secured the gubernatorial ticket of the PDP, which legitimately made him the PDP governorship candidate of the state for the 2015 general elections, which he won. On May 29, 2019, he was sworn in for a second term as the governor of Enugu State.
Founded in March 1964, Honorable Ifeanyi Ugwuanyi hails from Orba Town in Udenu, Nsukka Local Government Area in Enugu State. He holds both Bachelor's and Master's degrees from the University of Nigeria, Nsukka, in Business Administration.
He was the general manager of Premier Insurance Brokers Limited, Enugu, prior to entering politics, and was also the president of the Emene Rotary Club in Enugu State.
In such a short period of time, the Ugwanyi administration has become an exercise in monstrous developments that is steadily shocking parts of the state and graduating semi-urban areas into new urban regions, thus affecting the growth of mass development to open up state provincial regions.
4. Umar Ganduje, Kano State Governor
Abdullahi Umar Ganduje was born in the village of Ganduje, Dawakin Tofa, Kano State Local Government District, on 25 December 1949. He began his early education at his village's Qur'anic and Islamiyya school before moving to his local government headquarters, where from 1956 to 1963 he attended Dawakin Tofa Primary School.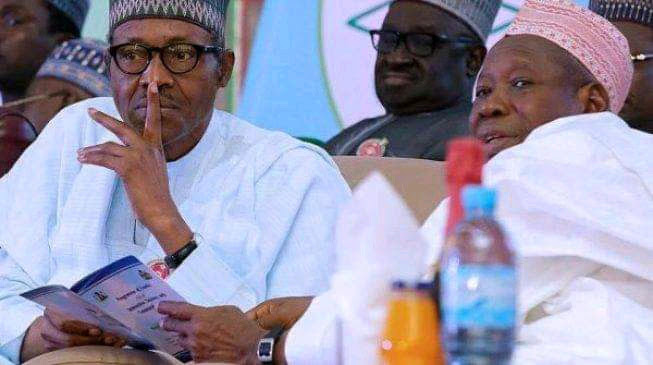 He also enrolled for his secondary education at the Birnin Kudu Government Secondary School, where he graduated from in 1968. He gained admission to the Advanced Teachers' College upon receiving his SSCE.
In addition, Abdullahi Umar Ganduje attended Ahmadu Bello University, where he graduated with a Bachelor's degree in Science Education in 1975.
In 1979, Ganduje received a master's degree from Bayero University of Kano in applied educational psychology. He also returned to the University of Ahmadu Bello for a Master of Public Administration degree.
He received his PhD in Public Administration from Ibadan University in 1993.
Abdullahi Umar Ganduje joined the now-defunct Nigerian National Party during the Served Nigerian Republic (NPN). He served as the Kano State Assistant Secretary from 1979 to 1980.
In 1979, under the NPN, he challenged for the House of Representatives election but lost.
He joined the People's Democratic Party (PDP) in the late 1990s, seeking to become the gubernatorial nominee of the party, but Rabiu Musa Kwankwaso lost the primaries. Between 1999 and 2003, he was later picked up as Deputy to Governor Rabiu Kwankwaso.
Ganduje was also appointed as the Hon, while serving as the Deputy Governor. Local Government Commissioner.
He also dealt with other roles, including serving the Hon. as the special Advisor (Political). Minister of Defence and as a member of the Nigerian Civil Aviation Board, Federal Republic of Nigeria (NCAA).
On November 28, 2014, Ganduje was chosen to succeed Kwankwaso as Governor of Kano State as the consensus nominee. With 1,546,434 votes against Takai's 509,726, he challenged the All Progressive Congress (APC) and won, beating the opposition nominee, Malam Salihu Takai.
He won the 2019 gubernatorial elections on Sunday, 24 March 2019, to return to office for his second term.
Abdullahi Umar Ganduje is married to Hafsat Umar, and Fatima Umar Ganduje and Muhammad Abdullahi Umar Ganduje have two children.
In addition, the governor tried to make the Kano State steadily appeal to financial specialists and dispatch activities to boost the state's economy, framework, and unemployment.
5. Nasir el-Rufai, Kaduna State Governor
His Excellency Mallam Nasir El-Rufai was born in Katsina State, Faskari LGA, in 1960. For his primary education, he attended LEA Kawo. The incumbent governor then attended the prestigious Barewa College where, after winning the valuable BOBA "Academic Achievement Trophy" in 1976, he graduated high in his class. With First Class Honors, he then earned a Quantity Surveying degree. From 1982 to 1988, he founded and successfully managed a Project Management Consultancy company with his partners, managing civil engineering projects across Nigeria.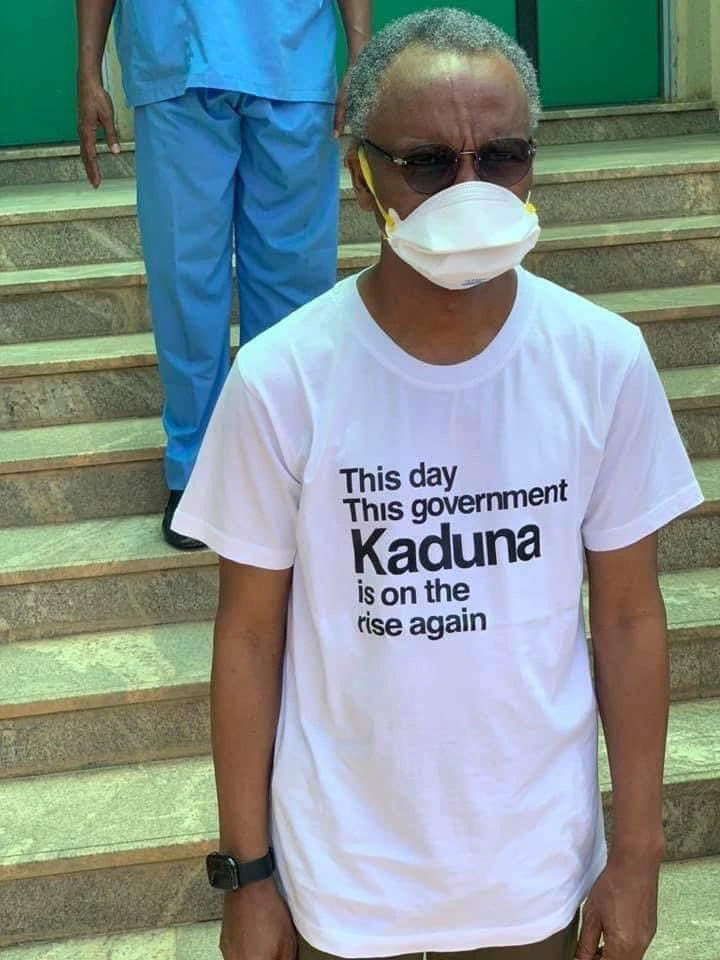 After that, at Harvard University, Georgetown University and the University of London, he completed separate post-graduate and technical programs. An MBA in 1984, a postgraduate degree in computer science (1985), a bachelor's degree in law (2008) and other privatization, leadership and management programs. He also held management positions at AT&T Network Systems International BV and Motorola, Inc., two international telecommunications firms.
From 1999-2003, he was the Director General of the Bureau of Public Enterprises (BPE), responsible for the privatization of government properties. The success he achieved at BPE forced President Obasanjo from 2003 to 2007 to designate and promote him as Minister of the Federal Capital Territory. He was also a core member of former President Olusegun Obasanjo's powerful economic team and a member of Nigeria's highest policy making body, the Federal Executive Council.
He was Chairman of the Deceased Congress for Progressive Change (CPC) Renewal Committee and was instrumental in the Merger Committee that created the All Progressive Congress (APC), of which he served as the pioneering Deputy National Secretary. He has also served as a secretary and a member of the Strategic Committee and the Election Preparation Committee since the creation of the APC. He is a key ally of President Muhammadu Buhari and has recently been named as a member of the 5-man ad hoc National Economic Council investigating the National Petroleum Council of Nigeria (NNPC). He was granted a national honor, OFR (Officer of the Order of the Federal Republic of Nigeria), in October 2001 and was awarded a D.Sc. (honoris causa) by Abuja University, Nigeria.
Governor Nasir El-Rufai has led Kaduna to a position of national economic prominence by recovering from the Great Recession caused by the previous administration. His unwavering emphasis on economic growth means bringing corporations and investments to the state while helping to flourish homegrown businesses.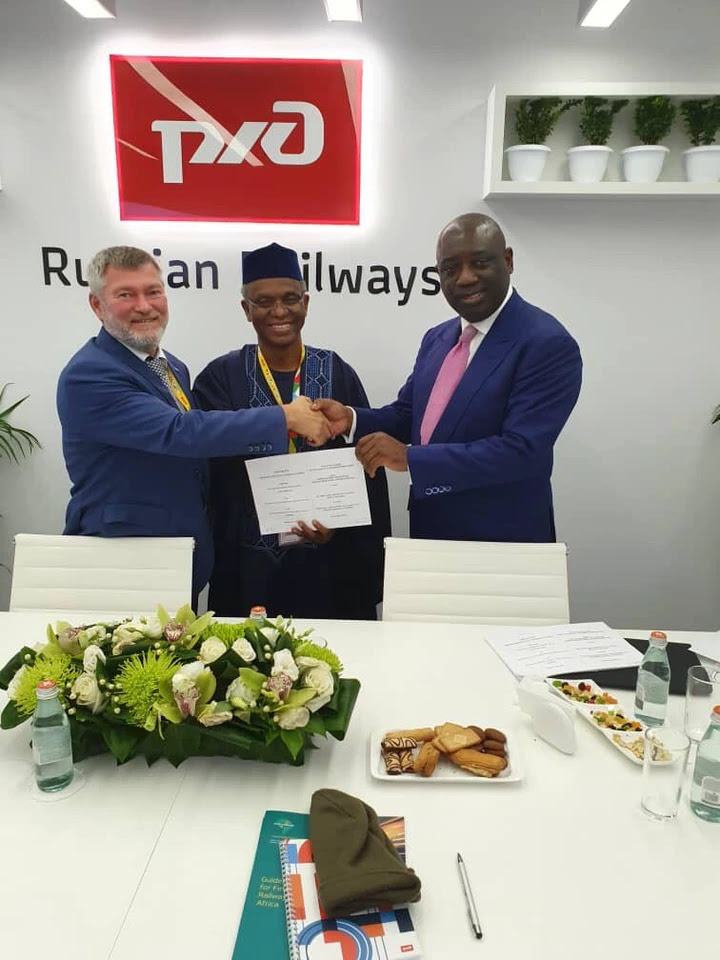 At Kaduna's primary and junior secondary schools, he also abolished school fees, as well as introduced free regular meals, winning himself the title of best governor in the growth of education.
When Nasir el-Rufai was confirmed positive for the Corona virus last year, as a good leader, he publicly revealed it to the nation and followed the government's orders to isolate himself in order to prevent the virus from spreading.
Content created and supplied by: VoltageBuzz (via Opera News )