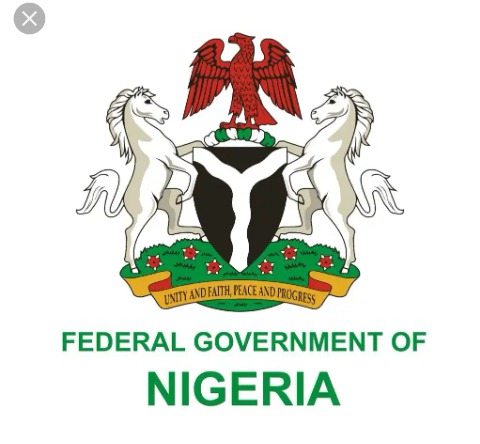 It's very clear that president Mohammadu Buhari's administration has been making good effort in reducing the rate of poverty and unemployment in the country.
The federal government led by President Mohammadu Buhari has established several Empowerment Programme for Nigerians especially the youths to make things easier for them.
Mohammadu Buhari is also trying his best to prove to Nigerians that he is capable of handling the county's economy and also giving the citizens the better life they deserve.
On Friday 5th of February, 2021 The federal government led by President Mohammadu Buhari established a new empowerment programme for Nigerian Youths.
The federal government announced that the Ministry of Youths and Sports Development in partnership with @TIMAfrica, has opened a supplementary application process for #projectgrow100.
The federal government explained that the project is aimed at empowering 100 youth owned businesses with $5,000.
How to apply
To Apply for this empowerment programme, you will visit youthandsport.gov.ng or visit Noya.ng.
This announcement was released via Min of Youth&Sports official Twitter account, see screenshot below: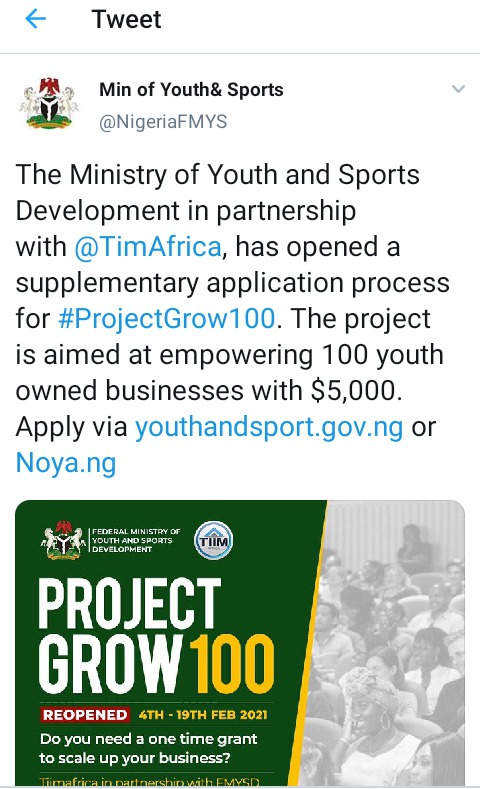 What do you have to say about this?
Comment below and please share with others.
Content created and supplied by: Francisfr7 (via Opera News )