Weeks after the immediate past President of the United States, Donald Trump, was banned from Twitter and Facebook for spreading fake news and promoting violence in America, he has returned to social media via his account on Gab. Gab is an American social media application known for far-right audiences such as White supremacists, Neo-Nazist, and others.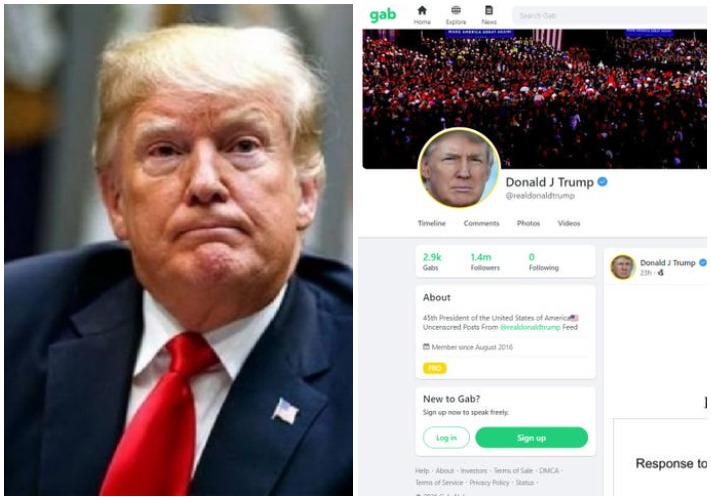 According to the PUNCH newspaper, Trump has been communicating with his fans and supporters through the application. His followers on Gab are small compared to what he had on Twitter and Facebook.
The 45th US President was banned from the two applications following his dissatisfaction with the Presidential election that was conducted in November 2020. Trump insisted that he won the election and he was robbed by the electoral umpire who conspired with his opponent, Joe Biden.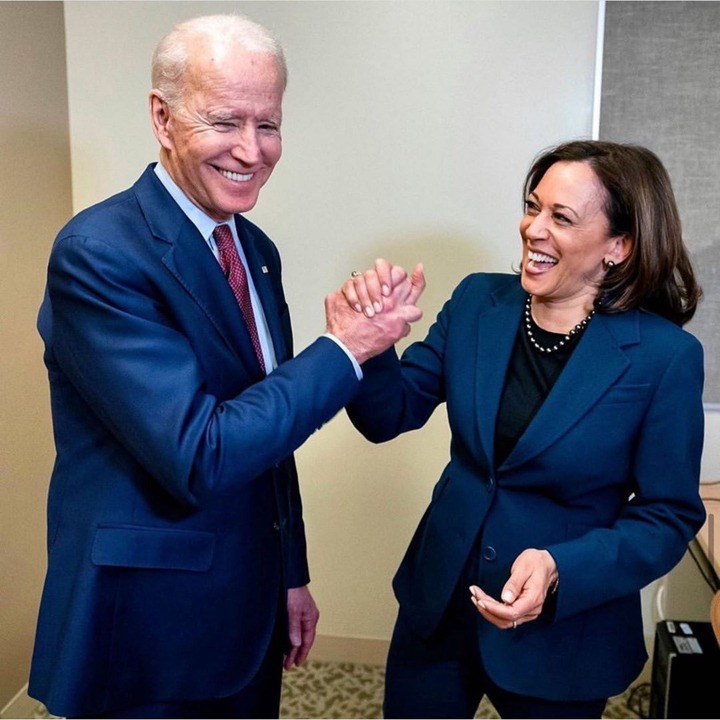 Trump used his Twitter account to spread fake news and misleading information. He was flagged several times on the App before he was finally blocked a few days to the end of his administration after he instigated his supporters to storm the US Capitol Hill where the Congress was confirming Joe Biden as the 46th President of the United States.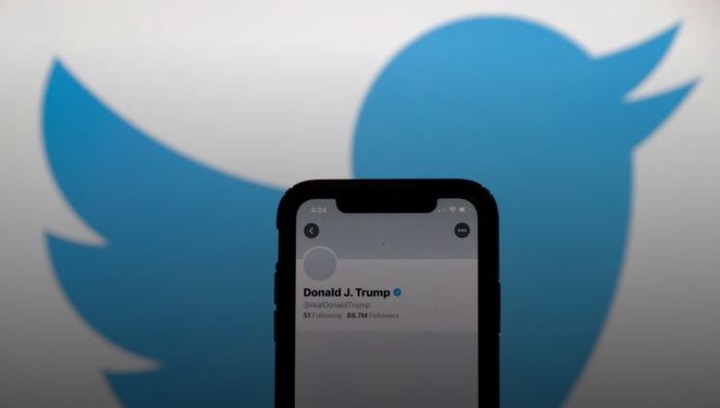 Aside from Facebook and Twitter, many other social networks have banned Donald Trump. It is expected that they restore his accounts after he left office on January 20, 2021, but they are yet to return him to the applications.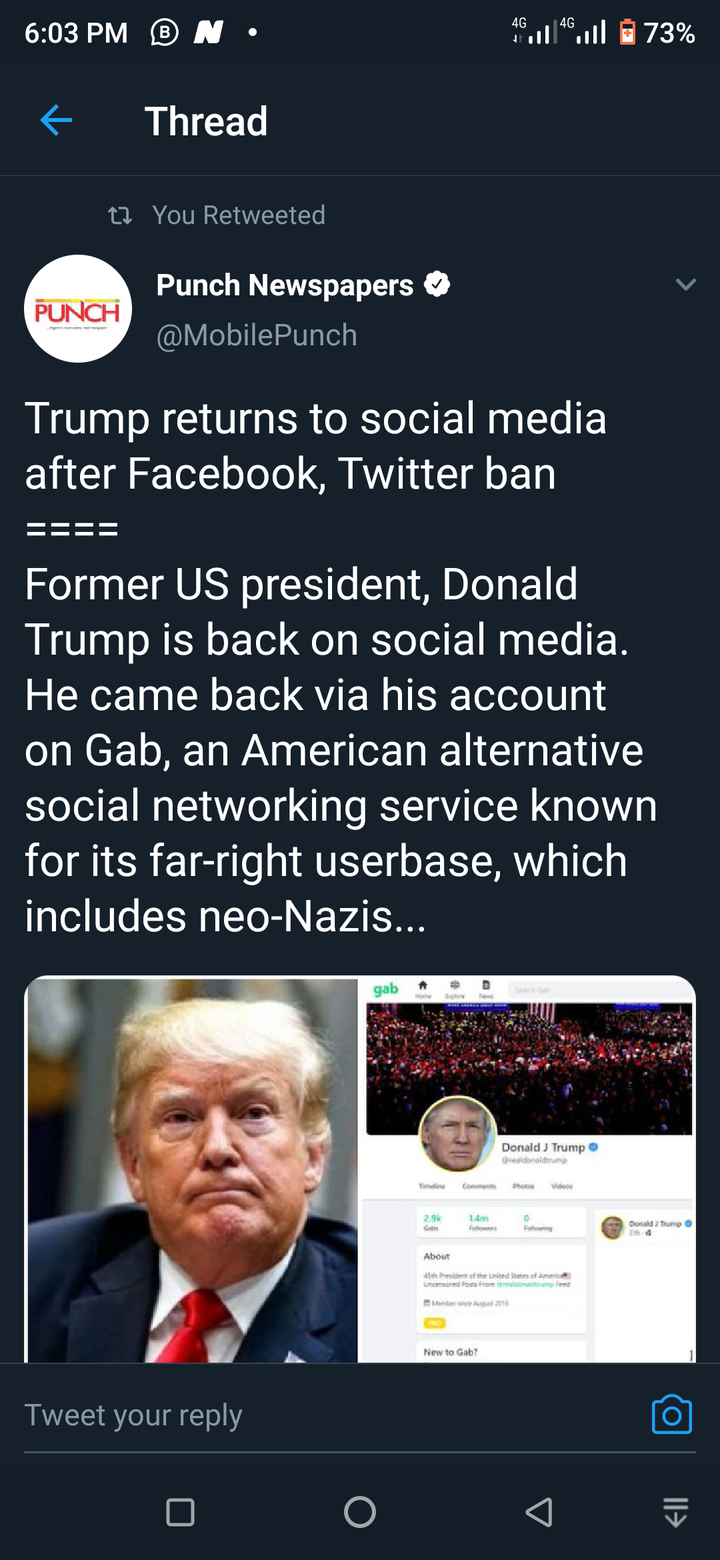 Is it right for Twitter and Facebook to block Donald Trump indefinitely? Share your thoughts below.
Content created and supplied by: OfficialReporter (via Opera News )