The former People Democratic Party governorship aspirant in Lagos State, Kitoye Rhodes Branca is dead.
According to the report, Mr Branca die of Covid19 few days after her sister died of same virus.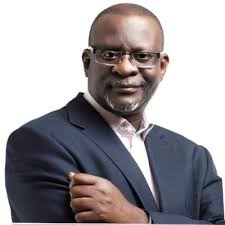 Mr Branca was born on 27, April, 1963. He is 57 years old.
Mr Branca was only 40 years old when he first ply in a governorship election (2003 Lagos state governorship election) under the platform of the Nigerian Advance Party (NAP) led by his father-in-law Tunji Braithwaite but lost to Bola Tinubu of the Alliance for Democracy (AD).
He later move to PDP, which he later declared intention to run for governorship seat, his intention was later cut short as he lost the PDP primary election to Jimi Agbaje. Agbaje later lost the election to Ambode.
Branca Rhodes was the son of the late Olayinka Rhodes and Abimbola Rhodes.
He survived with a wife and six children.
Content created and supplied by: ReligionReporter (via Opera News )