Rabiu Awwal is a Nigeria youth from Kaduna, he had a promising future and was even ready for fight for it. He was among the few youth who joined the secure North campaign.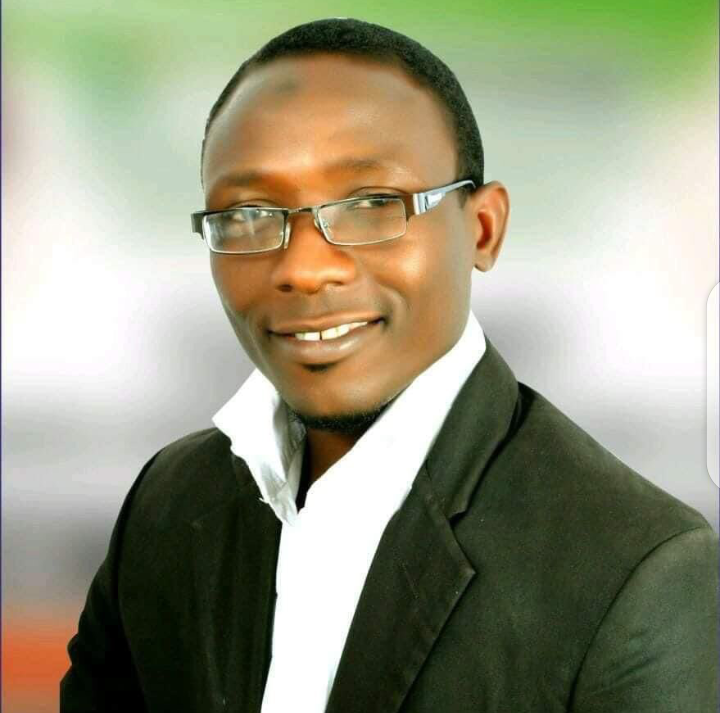 The secure North campaign was initiated same month when the EndSARs campaign was going on in the West, the campaign goal was for the government of the country to stand up and protect the citizens of northern Nigeria.
The northern part of the country for long have been experiencing the inhumane treatment, and negative results from the activities of bandits. Which has led to the death of quite a number of innocent Nigeria's.
What is more painful was that Rabiu Awwal died from what he was fighting for, the same bandit whose killing led to the #SecureNorth campaign, was the same reason he was killed. May Soul Rest Peace.
Former Nigeria Senator Sani Shehu has reacted to the death of Rabiu Awwal, as he update the public of his Burial ceremony happening today.
See his tweets.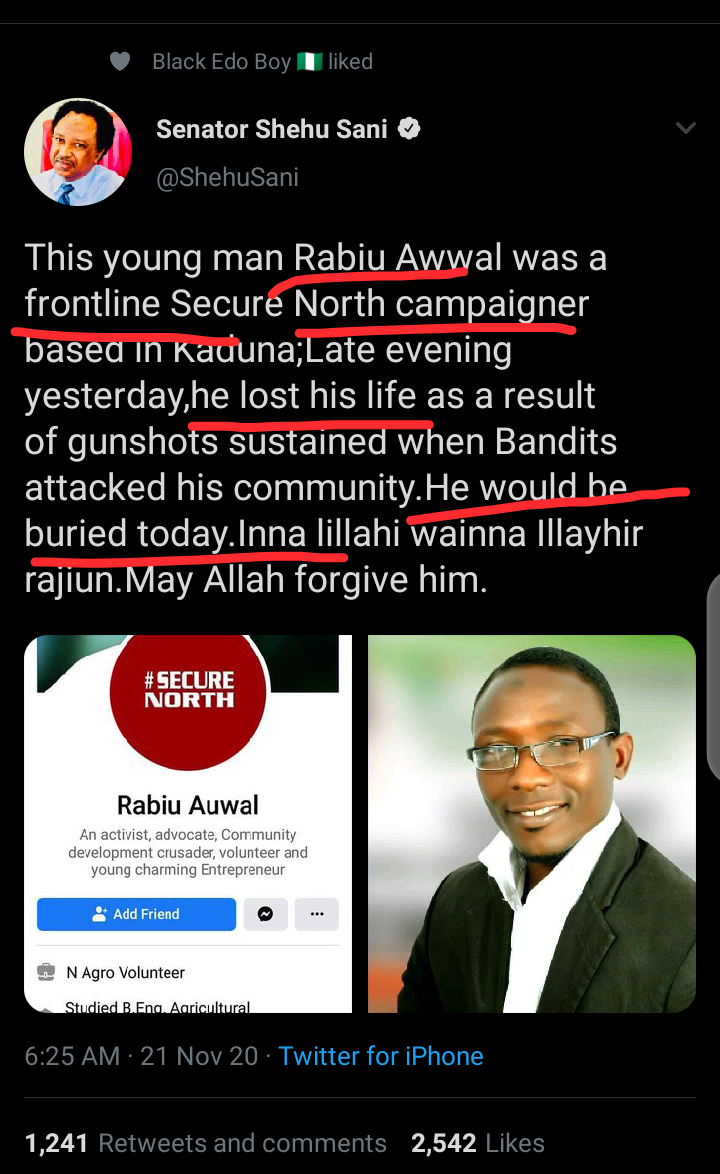 "This young man Rabiu Awwal was a frontline Secure North campaigner based in Kaduna;Late evening yesterday,he lost his life as a result of gunshots sustained when Bandits attacked his community.He would be buried today.Inna lillahi wainna Illayhir rajiun.May Allah forgive him.
See People Reactions.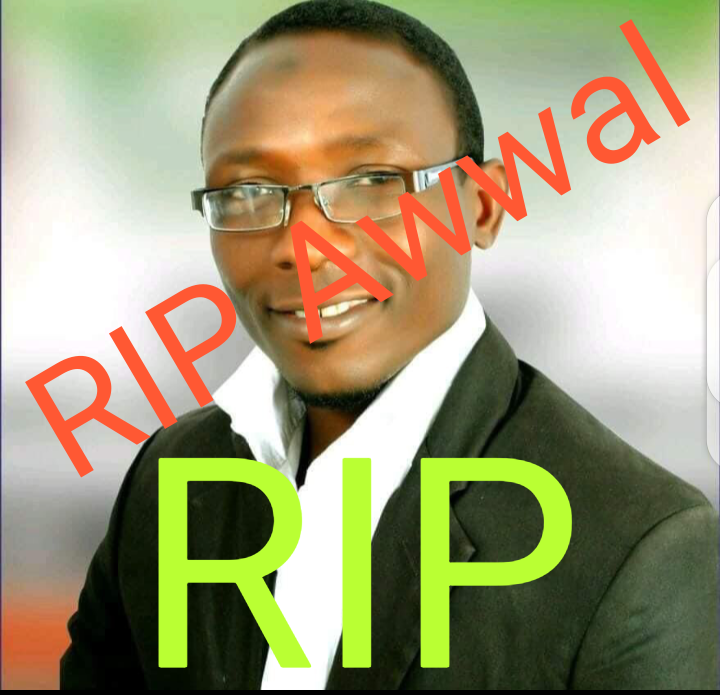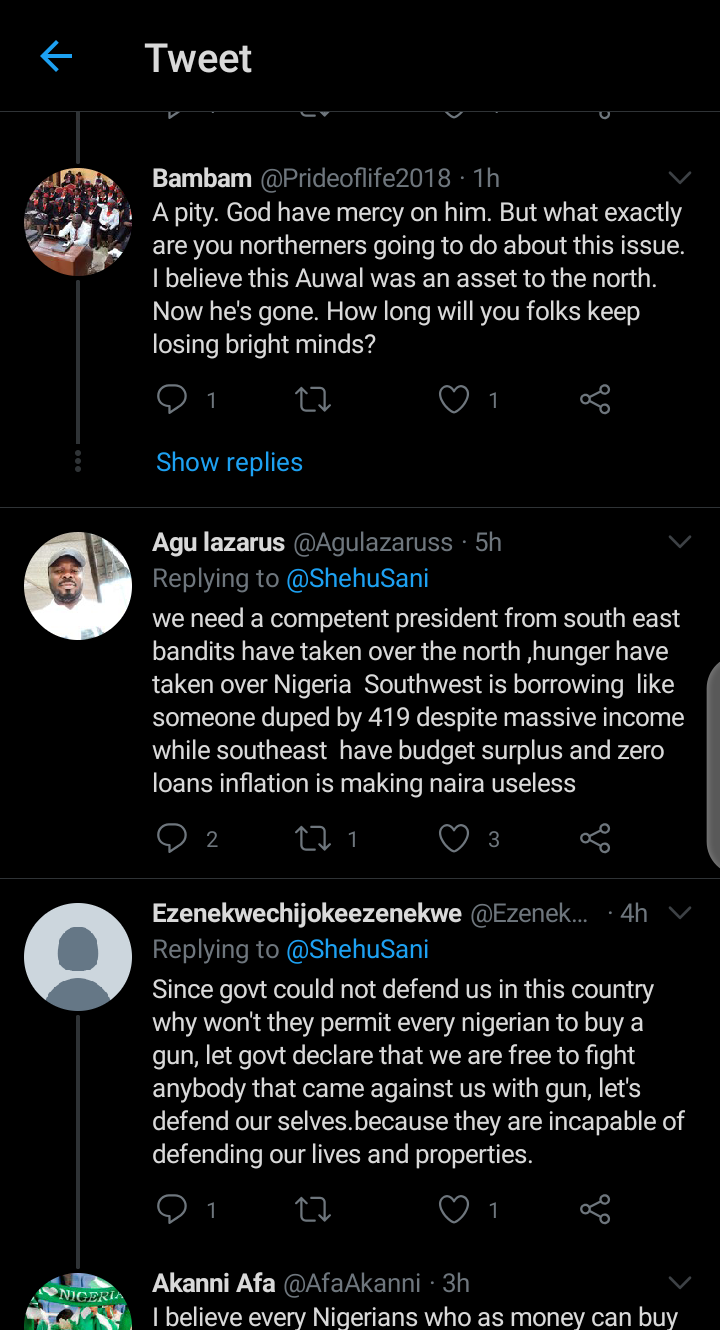 @Kane "The Northerners said that this present government is doing good for them so who are we to say otherwise.when they are tired of the decipt melted on them by there leaders they know what to do to reclaim there life and properties."
@Arinze "Dear senator, those people are not bandits. They are Boko Haram members who continue their killing sorry while rustling for cattles, for food to eat and to sell to make money and purchase arms. The whole North us under siege. But Lai and Buhari are interested in social media bill.
@Osa "The truth is the elite in the north knows the origin and source of insecurity in the North, from what the UAE govt has revealed recently. The northern elite is holding this country 🇳🇬 hostage. Constitutionally and security using religion as a yard stick to subjugate the people."
@Jgoodheart "North are sometin else.just look at there comments on here about there dead Brother fighting for there sake. Like it means notin to them..no meaning comment coming from them.Just Allah Grant him rest.none of them is talking about securing the North or they even want it to secured."
I do not know the reason why northerners opposed the West, when the EndSARs campaign was happening in southern part of this country, but I think it time the government heed to the cry of Nigeria's and put proper measures to get its citizens safe.
Drop your comment in the comments section below.
Don't forget to like share and follow for more related Articles.
Content created and supplied by: WorldNews001 (via Opera News )