See What A Governor Did To A SugarCane Seller
"Wonderful'- See What A Governor Did To A SugarCane Seller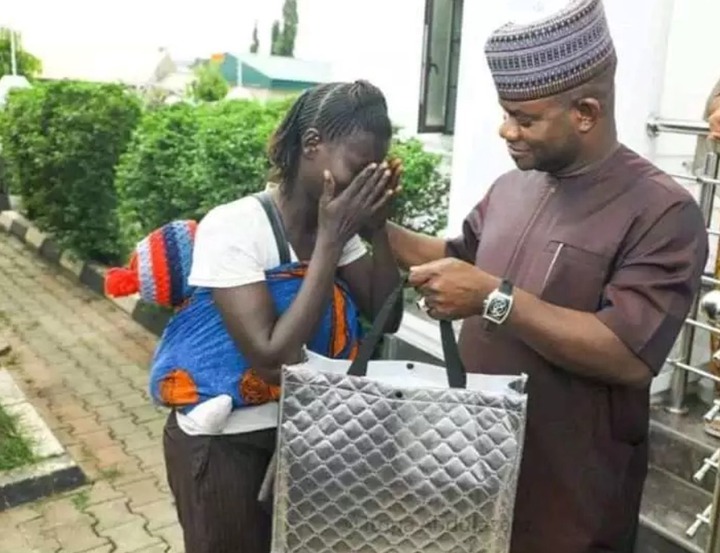 Doing the right thing always for someone is like a magic ointment that makes wound nor pain disappear. The lady in the picture got her magic ointment to her pains and injuries as she meets the governor of Kogi, Alhaji Yahaya Bello became the person God used to apply the magic ointment.
Whilst driving the street of Abuja, he had his eyes rested on this lady with a tray of sugarcane hawking, with a baby strapped around her back in the heavy rain.
The governor seeing this scene, couldn't bear the sight of it so he ordered his driver to stop immediately. He chatted with the lady for a little to know she is doing this in the rain. Indeed after listening to her, her story melted his heart that had to take full responsibility for her by empowering her.
Mrs. Theresa by name suffered alone to put food on the food because her husband which is q construction worker lost his job because of COVID 19 economy. This unofficial story really explains that no matter what you are doing, ones its your time to shine you must shine
Source: okabs50 (via Opera News )