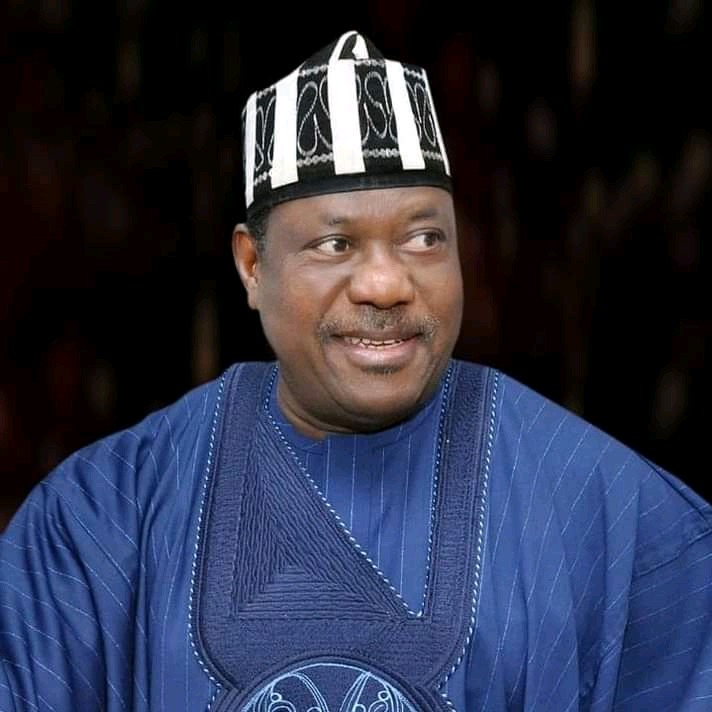 George is a Nigeria politician, a former Governor who is second most influential after Sen. Bola Tinubu. 95% of his governor mates have gone down politically.
It is also noteworthy that George AKUME is a politician with the tallest CV in his state. He retired from Civil Service as permanent secretary, was a sole administrator, was governor for two terms, senator for three terms withing which he was Senate Minority Leader, the highest opposition office holder in the land then. Under whose leadership, proper coordination took place leading to the merger of political parties to form APC that took power from PDP.
In the last general elections, 2019, an alliance was formed to ensure that he did not only lose election but forced to retire from politics. Yes, he lost the election as Senator but instead of being retired, he was appointed minister of the Federal Republic of Nigeria, making him one of the decision-makers in the land.
One thing that has remained constant in the political life of George AKUME is that God uses him to help raise others. Once he does that, those he has helped fight him and abandon him. And when the next election draws near, you begin to see a gale of defections back to his party so that again, he will be used to get people to the top.
When in 2007, at the expiration of his tenure as governor, he made sure, under the very difficult situation to make Sen. Suswam Governor. As a result, he was fought to a point he left the PDP to the ACN where he was elected Senator and became Minority Leader. In 2015, Governor Samuel Ortom, one of those who fought him in PDP in 2011 decamped to APC where AKUME, against all odds, gave him the ticket of APC, sold him to the people and was elected Governor. As a result, Governor Ortom ensured Sen. AKUME lost his election in what was christened "retirement war".
Engr. Barnabas Gemade who had a running political cold war with Akume for many years ran to Akume and like Governor Ortom, he gave him the APC ticket for Senate in zone A where he won. Shortly after, issues arose and he left the APC, first to PDP and then to SDP.
Apart from them, many others, including House of Representatives members, House of Assembly members, appointees at various levels and even chairmen of local government whom Akume allowed God to use him to make them fought him or abandoned him when it mattered most.
As the next election, 2023 approaches, that situation is taking place. Engr. Gemade and many others have returned to APC, and some have indicated interest to return to APC to meet the man who has allowed God to use him as a vessel to raise leaders in very difficult situations and time.
Like the good and forgiving father that George Akume is, they are sure that he will forgive and still allow them to stand on his shoulders to see the world. After all, to err is human and to forgive, divine.
My advice to politicians, especially, those of Tiv descent is for them to think more about the development of Tivland than winning the next election. Our people have suffered and are still suffering due to the greed of a few Tiv sons. They should have it in mind that there is judgement day.
If Benue is underdeveloped, Tiv people are responsible.
Finally, as the gale of defections continues, one candid advice I have is that since George Akume is the wire that must be tapped to connect, they should make him their rallying point. The time has come for the Tiv elite to stand together.
And may God give him, GSM the wisdom to pick a Governor in 2023 who will change the story of Benue State from underdevelopment to develop.
Content created and supplied by: Kakaaki-News (via Opera News )