A sociopolitical critic who goes by name Nefertiti has taken to her Twitter handle @firstladyship to X-ray the pros, and cons of the administration of President Olusegun Obasanjo.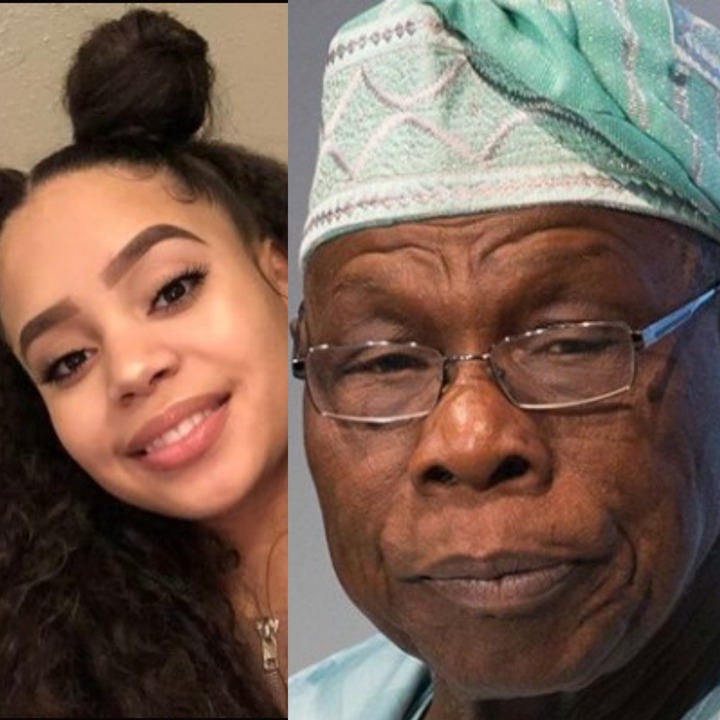 Former President Olusegun along with his controversial vice president, Atiku Abubakar governed Nigeria from 1999 to 2007. Although he is still referred to as one of the finest Nigeria's president development and performance wise. However, some Nigerians still have their reservations regarding his administration score sheet. 
One of such people is Nefertiti. According to her, the former president was a detribalized unifier just like former President Goodluck Jonathan, describing him as an elderstateman. 
Many Nigerians always accuse the incumbent President, Muhammadu Buhari of tribalism, especially in the areas of appointment into public and political offices. 
To corroborate her statement of Obsanjo being a detribalized president, she recalled how he deployed security operatives to manhunt the Odua People's Congress members despite being originated from his tribe.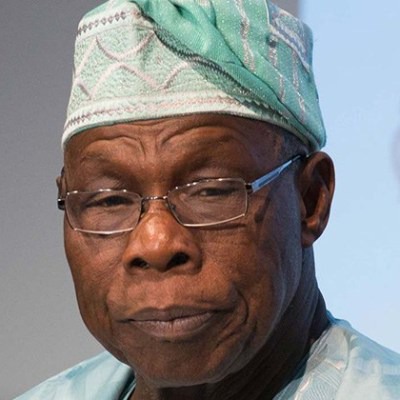 Again, Nigerians have been asking President Buhari to go after criminal Fulani herdsmen who have been terrorizing people on their farms and have destroyed farms leaving the affected people in abject poverty, and he seems not to have taken a decisive action on this. 
She however berated Obasanjo's administration by the manner it handled Niger Delta Militia, Odi Massacre, power sector reforms and third term agenda. 
Obasanjo had many flaws, especially the way he handled my Niger Delta + Odi Massacre, power sector reforms, failed 3rd term bid. 
She added she would never give any Nigerian President; be it present or past the privilege of being a lifetime president — not even Obasanjo let alone Buhari. 
"Yorubas wanted Olu Falae. But military top brass wanted their man; Obasanjo. Yet, OBJ did not spare his own people; the OPC.
"Kayode Ogundamisi will tell the story better. Like Goodluck Jonathan, OBJ was a detribalized unifier, an Elder Statesman. GMB is just vibes & insha Allah.
"But Nigeria witnessed amazing prosperity, rapid growth under him. I won't give anyone a lifetime presidency, GOD FORBID! Not OBJ, certainly not Buhari," she said.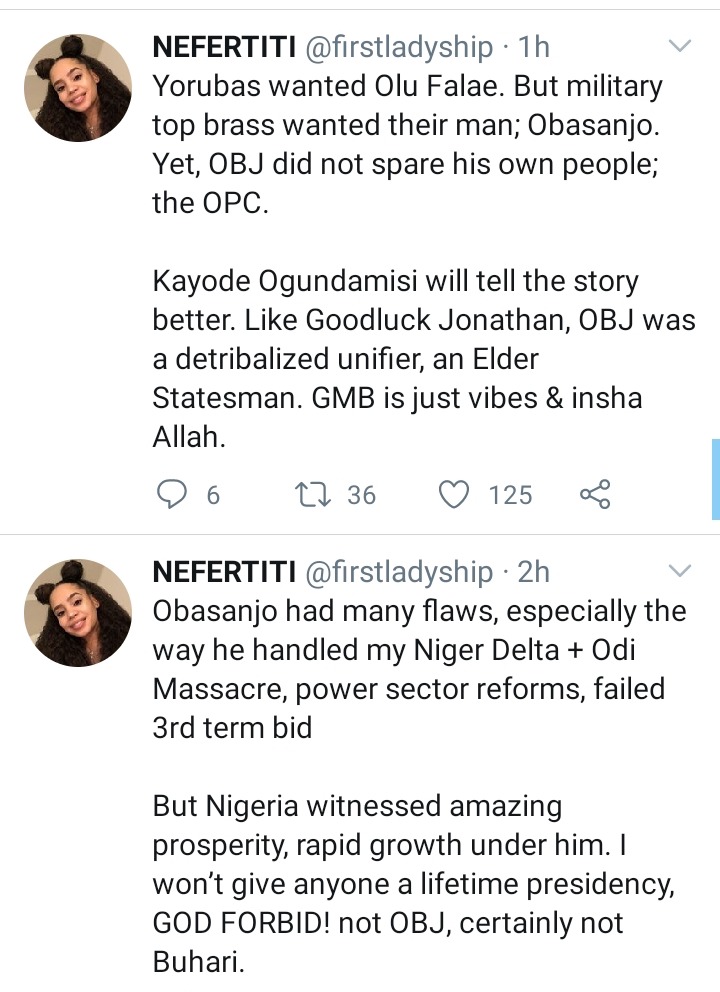 What is your take on this? Do you agree with her that Nigeria witnessed unprecedented growth and development under the administration of former President Olusegun Obasanjo?
Content created and supplied by: Alrasad (via Opera News )