Cartoon Made By Mustapha Bulama About President Buhari Sparked Different Reactions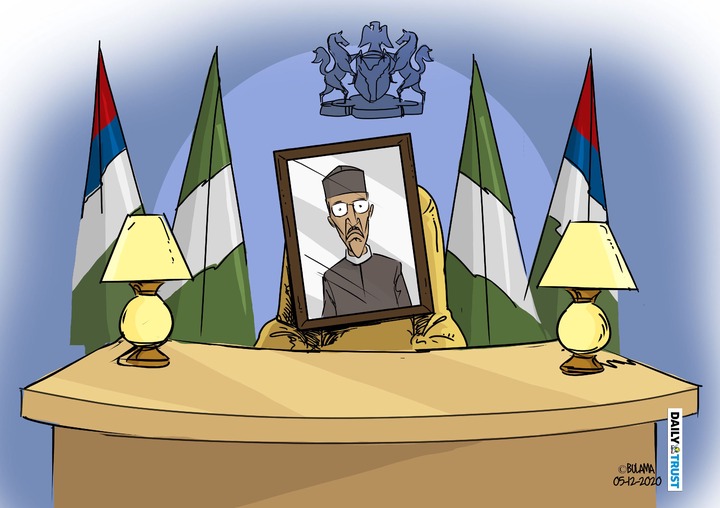 Mustapha Bulama has again released another cartoon that sparked different reactions on social media. Bulama is a well known cartoonist and draws cartoons to Daily Trust newspaper.
Mustapha Bulama is always updated about the current happenings in the country and his cartoons always captures that. His latest cartoon was about president Muhammadu Buhari.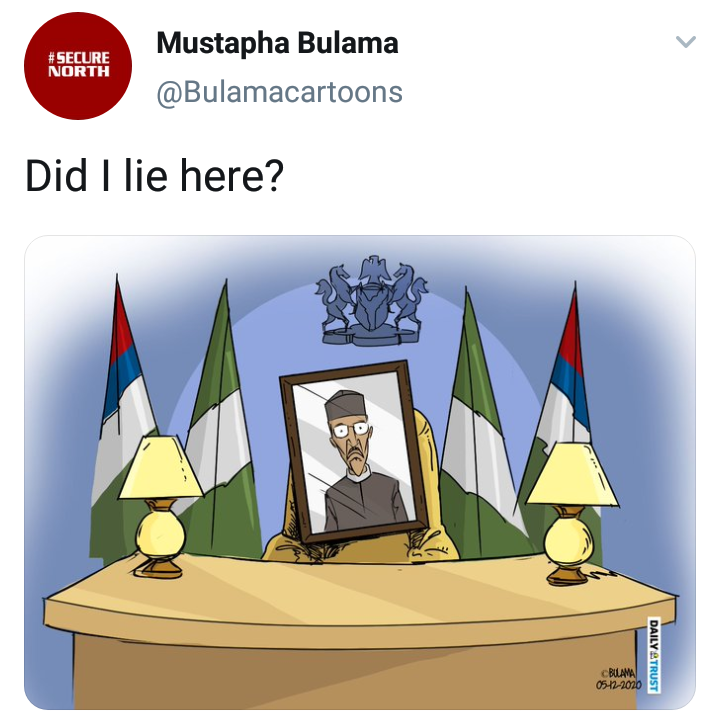 In the cartoon Bulama portrayed president Buhari in a photo frame sitting at the Aso Rock villa. What makes Bulama do so was about the failure of the president to act decisively to matters that of great concern to the nation. President is known not to act immediately to every situation that is facing the nation.
The latest in the long list of situations facing the news is the shocking and disturbing clashes between some communities in Ibadan, Oyo State. The clash has lead to the death of many innocent lives and loss of their properties.
See some reactions below: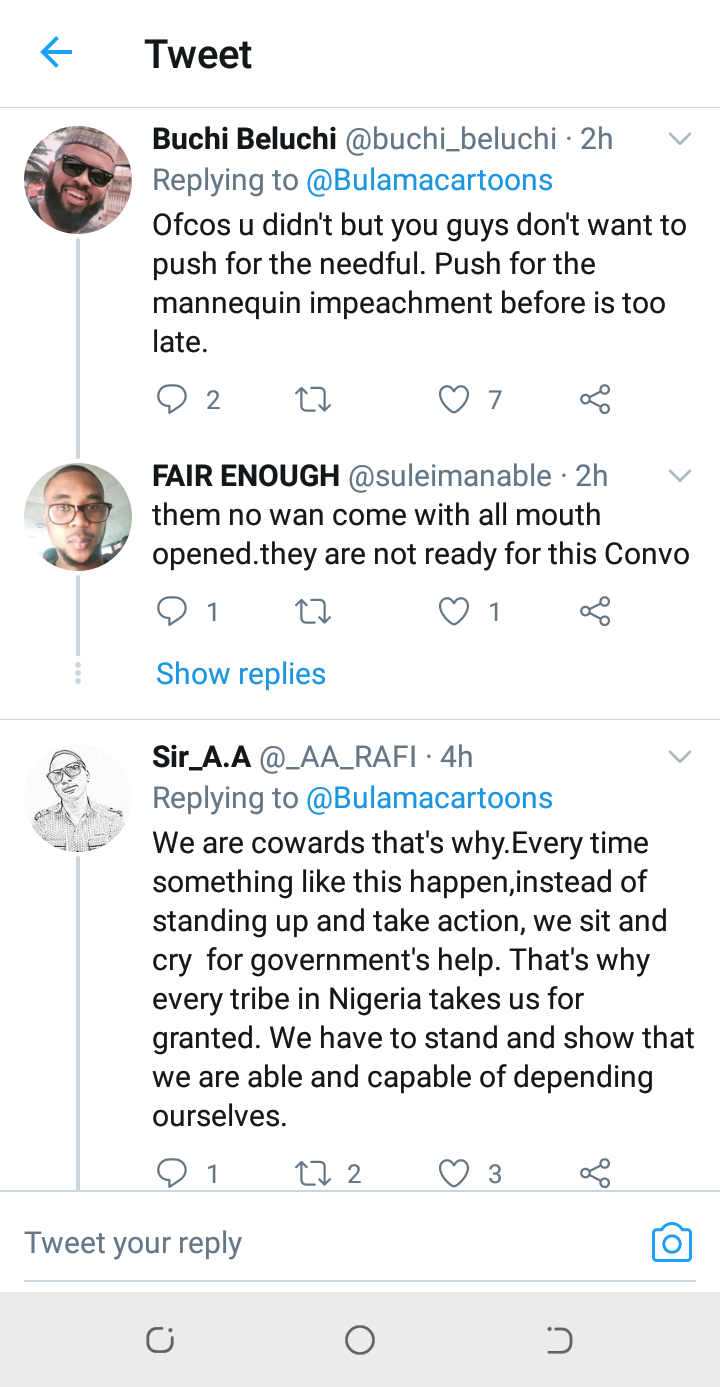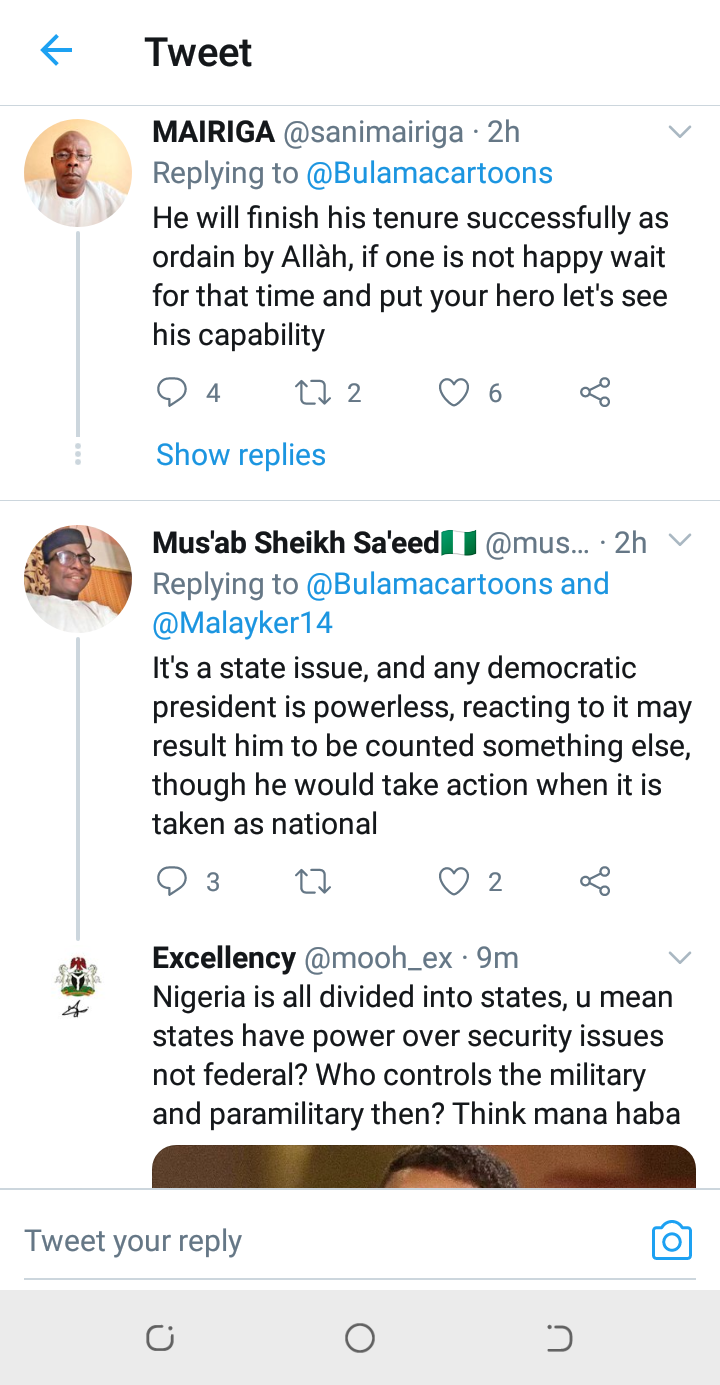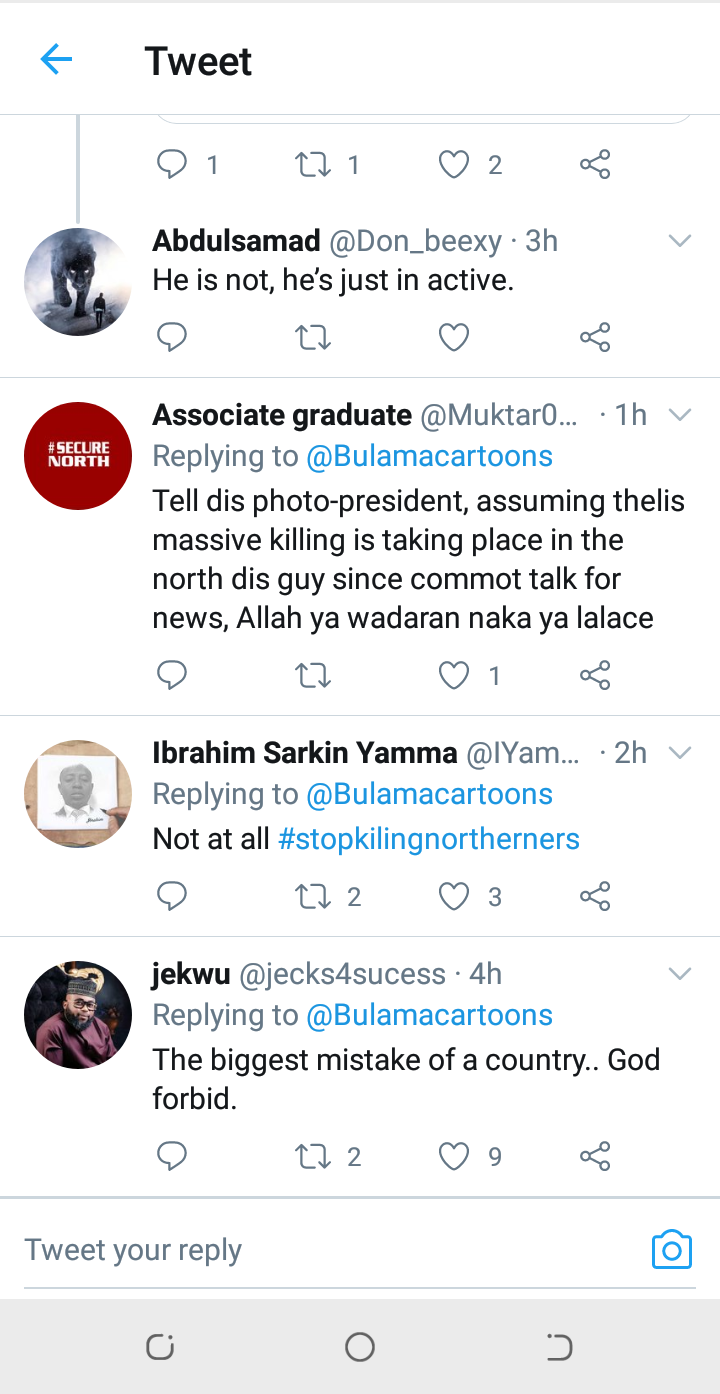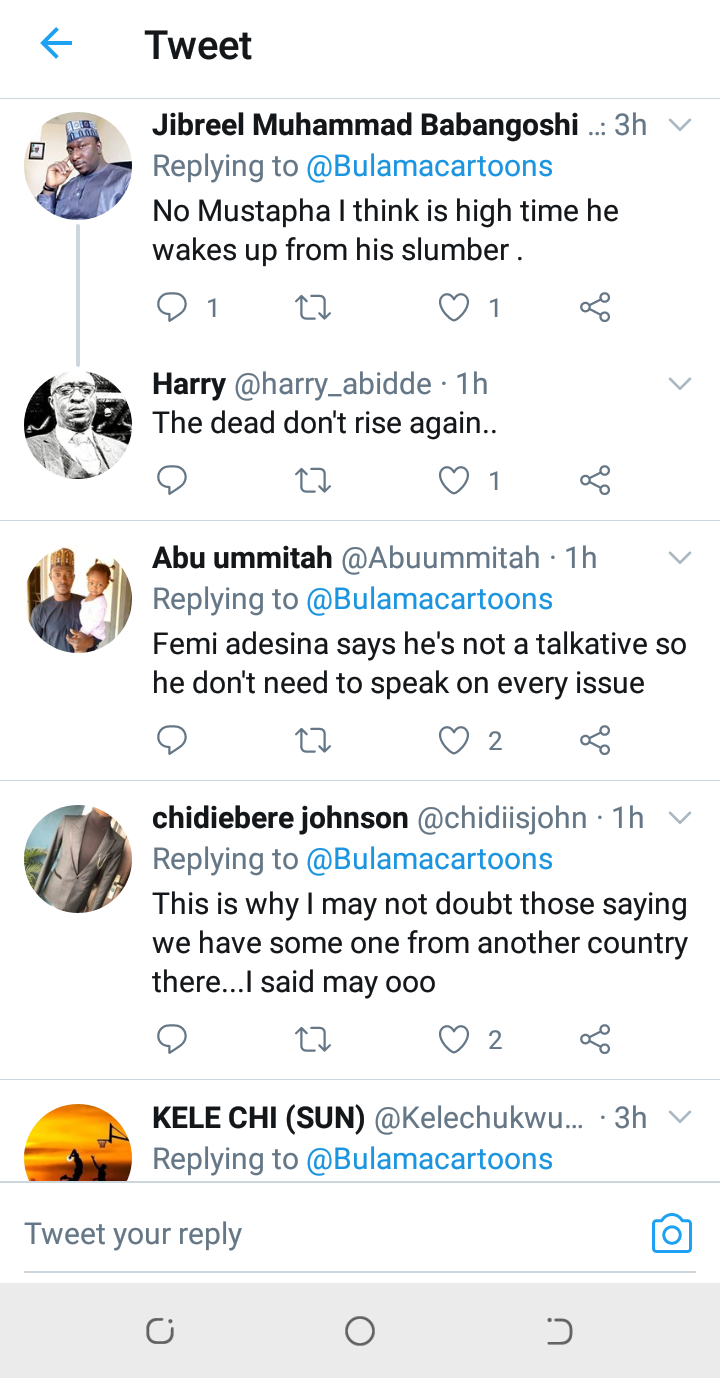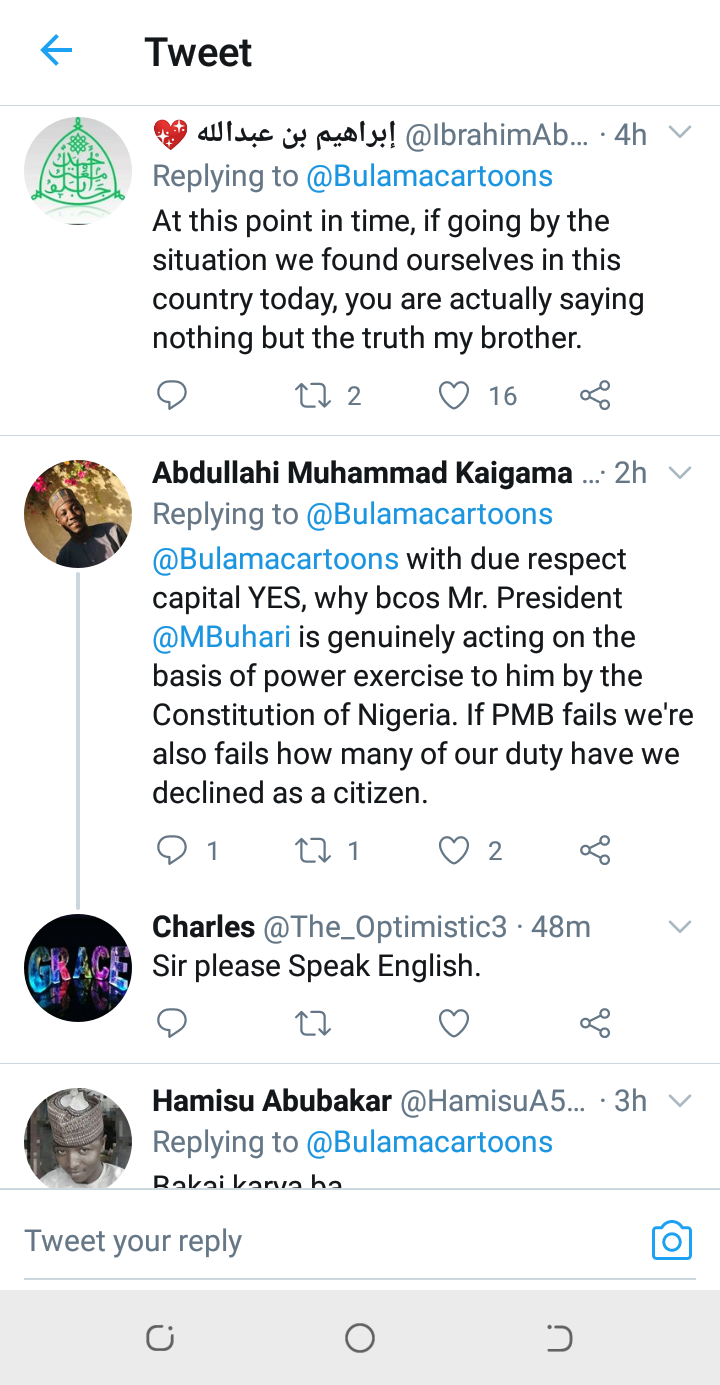 Comment and share
Content created and supplied by: Sharieyf (via Opera News )