The Governor of Oyo state, Oluseyi Makinde has addressed the claim that 6000 people were about leaving Oyo state. Seyi Makinde addressed the claim today during series of tweets which shed light upon various issues going on in Oyo State.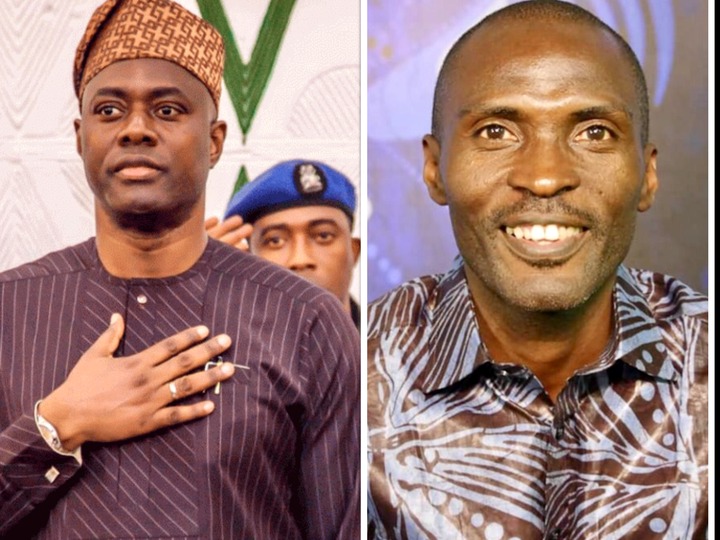 Following the ethnic clash accompanied by violence and destruction of properties in Shasa market, Ibadan, the government of Oyo state has directed it's efforts towards bringing peace to the affected areas.
In the heat of the Shasa ethnic clash however, Kayode Ogundamisi, a Nigerian activist had claimed that "6000 people want to voluntarily evacuate from Ibadan" and they were waiting for buses to transport them.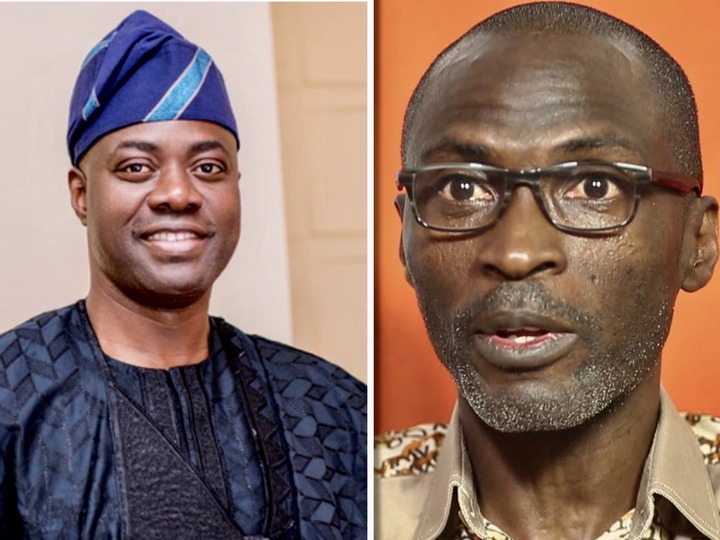 Kayode had also claimed that he "reached out to Seyi Makinde" to request security for those affected until the buses are ready.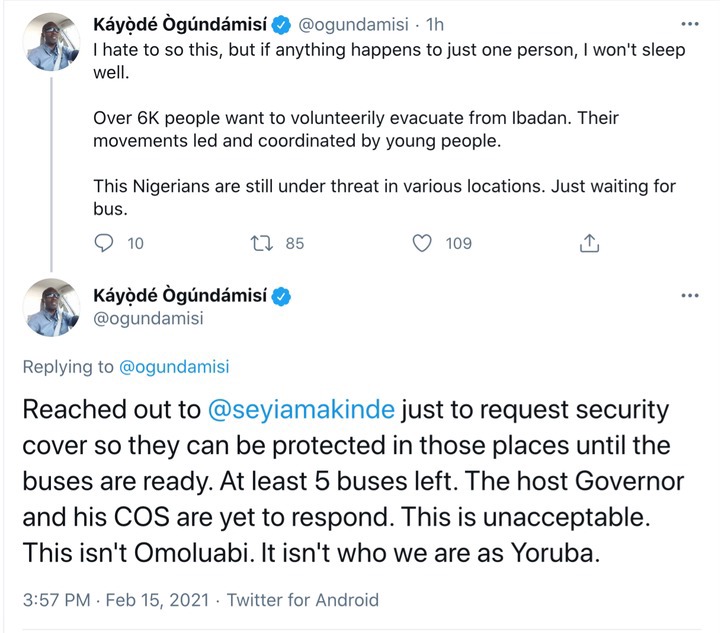 Responding to the claim today, Seyi Makinde said, "When I was going to Shasa with the visiting governors, a governor showed his phone with a social media post that over 6,000 people are about to leave Oyo State. When we investigated who wrote this, the person resides in the UK."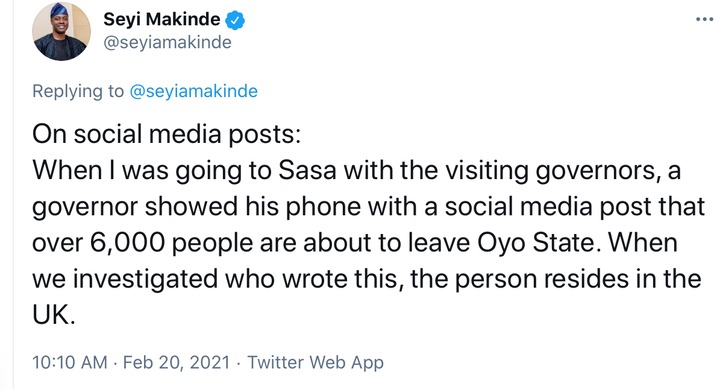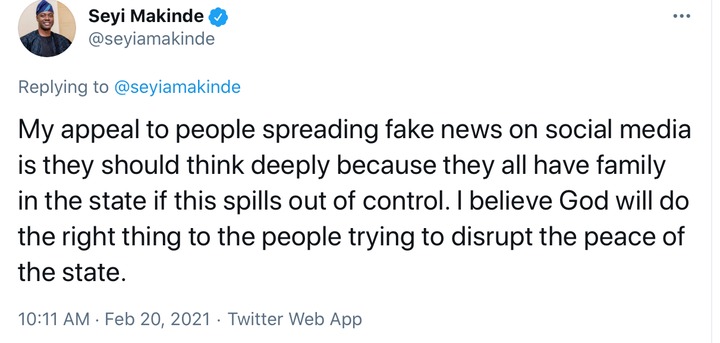 The Governor expressed his belief that "God will do the right thing to the people trying to disrupt the peace of the state."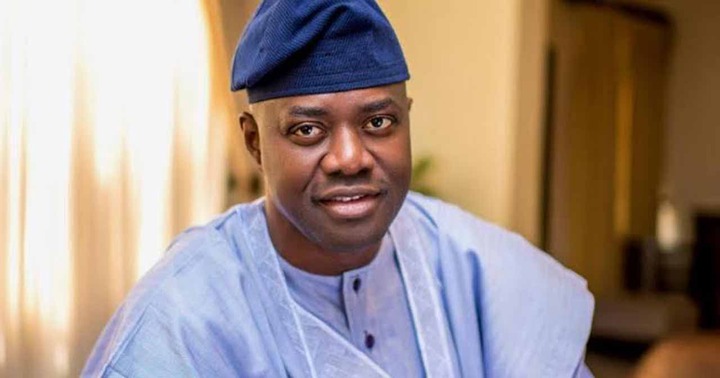 Content created and supplied by: Adegorioye (via Opera News )