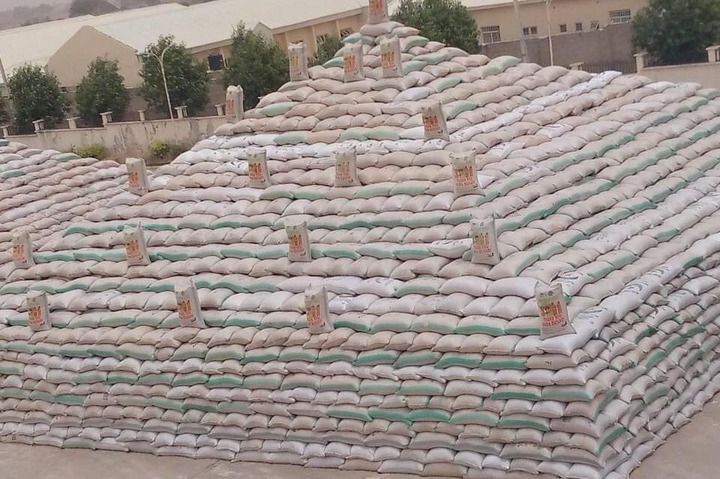 President Mohammadu Buhari Aid as decides to share a beautiful pictures of a rice Pyramid in Gombe on his twitter page.
He thanked the president on his commitment to the agricultural sector to ensure food security and stability in the country.
He said, he saw a similar pyramid in Kebbi state last week, and was asking the state that will be next to display their rice Pyramid.
But this was met by many angry replies from Nigerian's.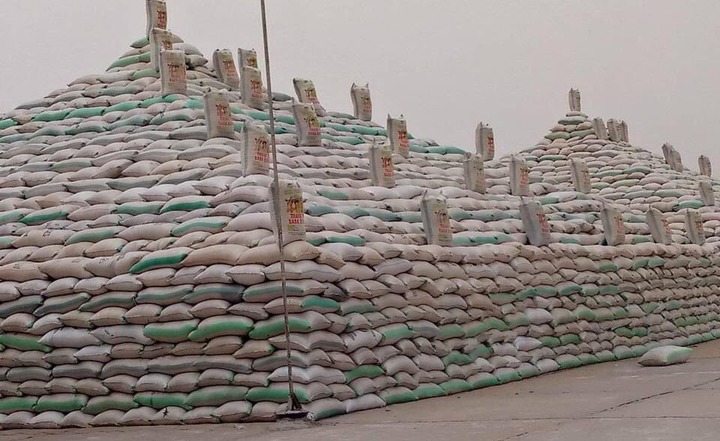 Many were asking him how was the pyramid of rice display able to solve the price of rice in the market
Many claims the display of pyramid of rice isn't anything but the availability on the table of Nigerian's that matters.
Some even doubt the fact that the bags are all filled with rice, as many claims it filled with sand and some said its filled with sawdust.
Some of them claimed the bags are filled up with rice and stone.
So many funny comments and reactions have went down with this post.
Some of them are shared below.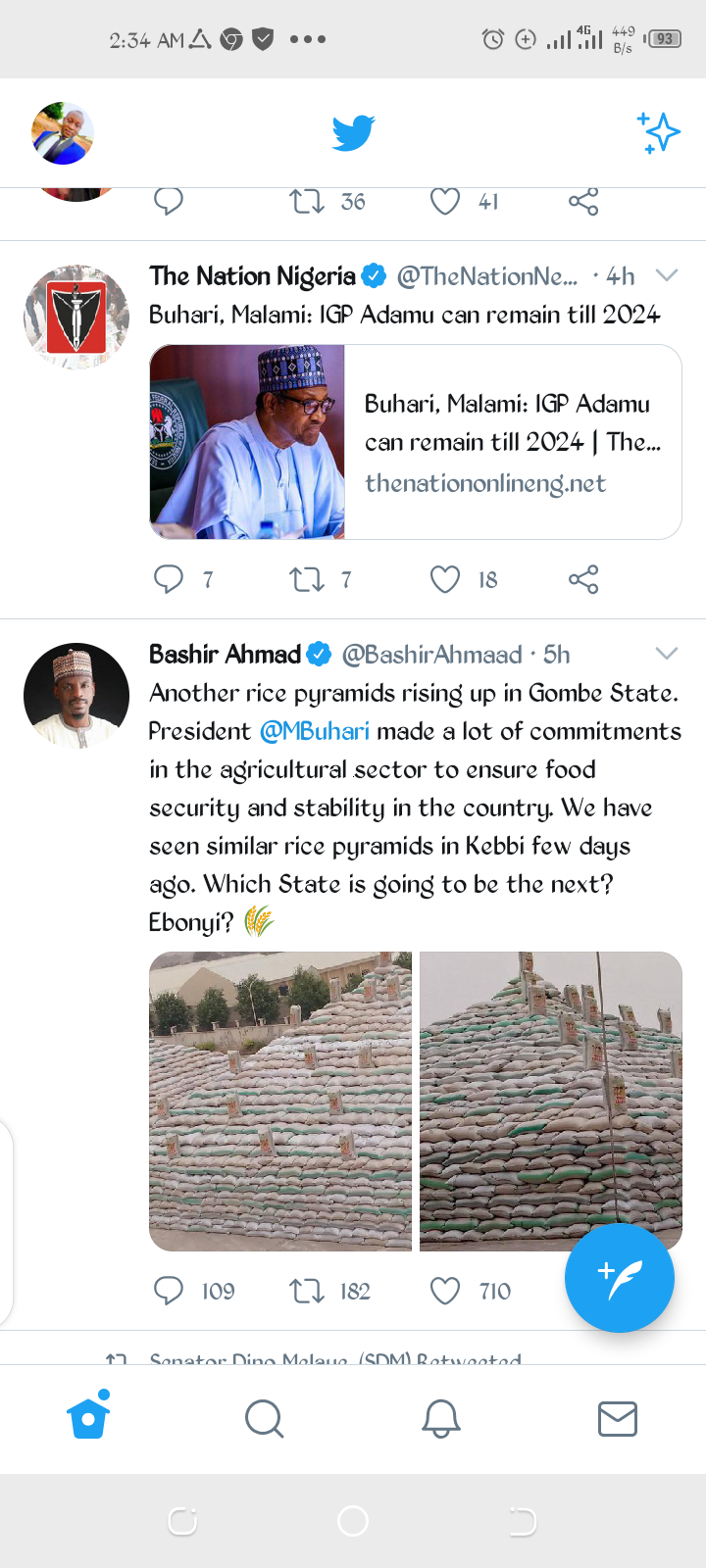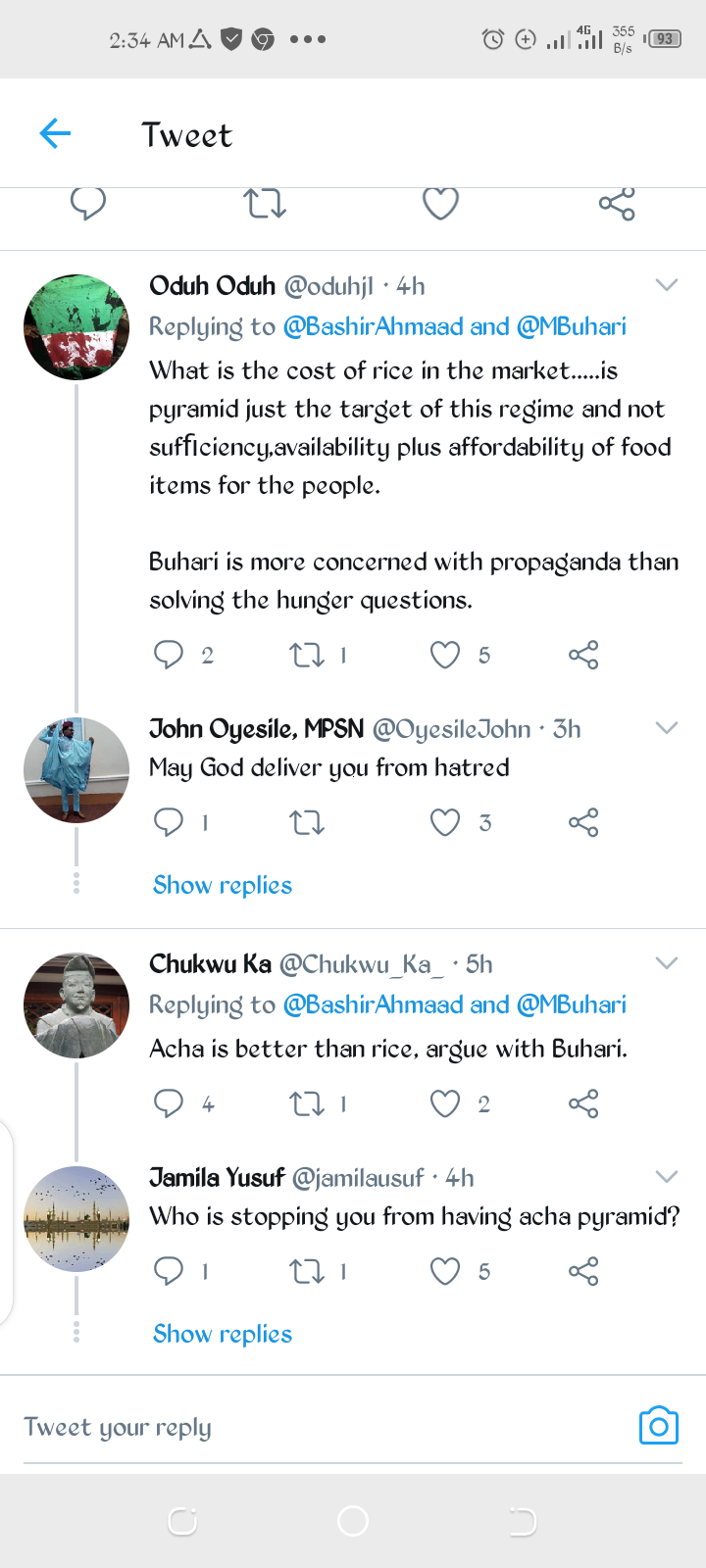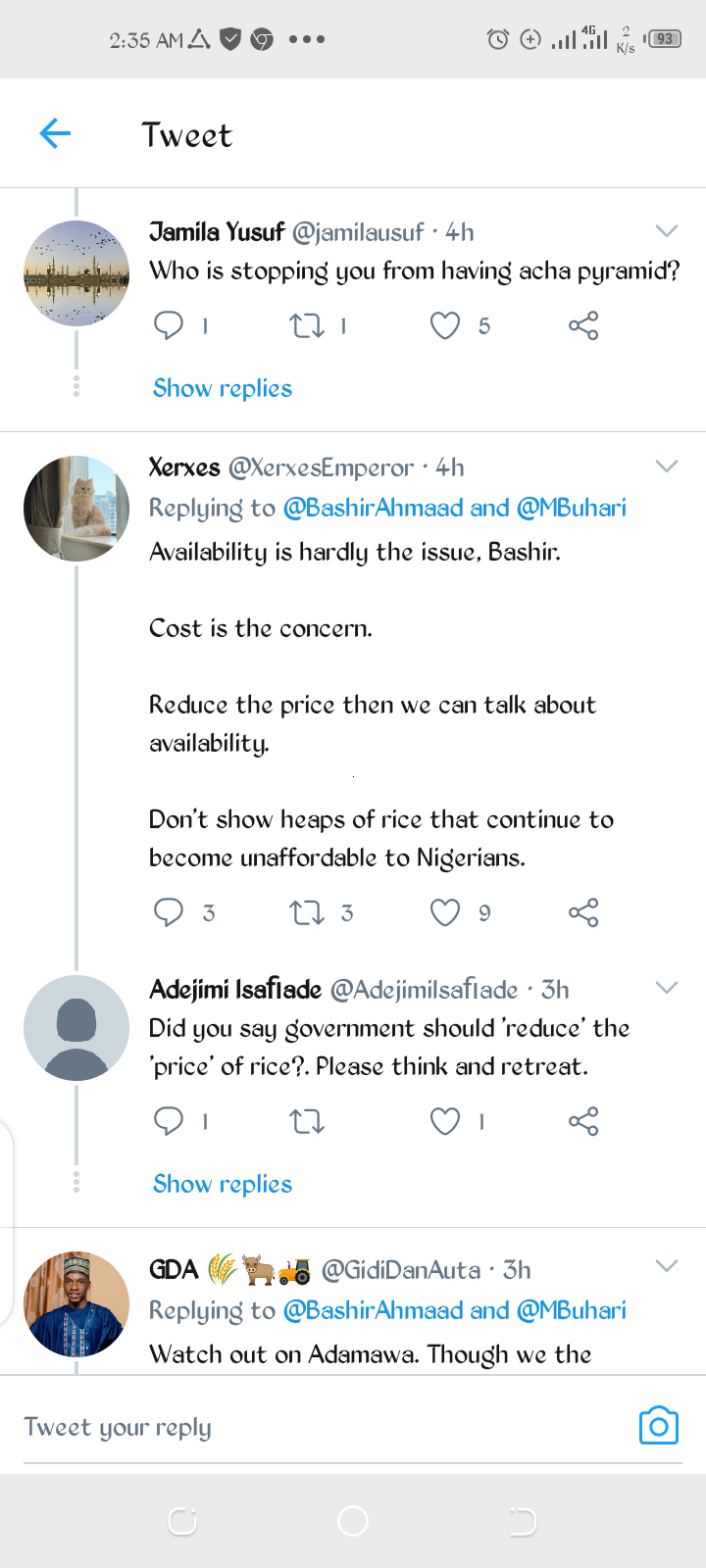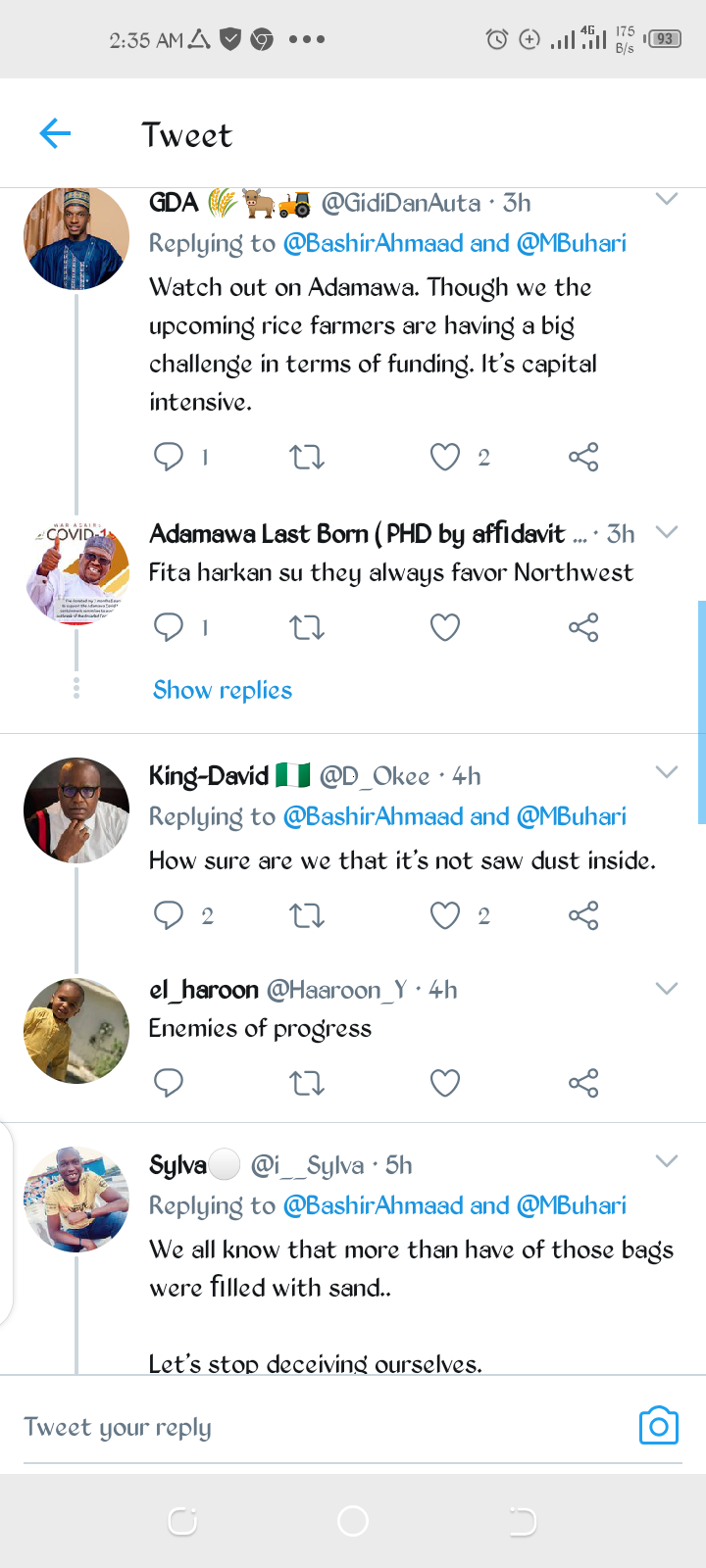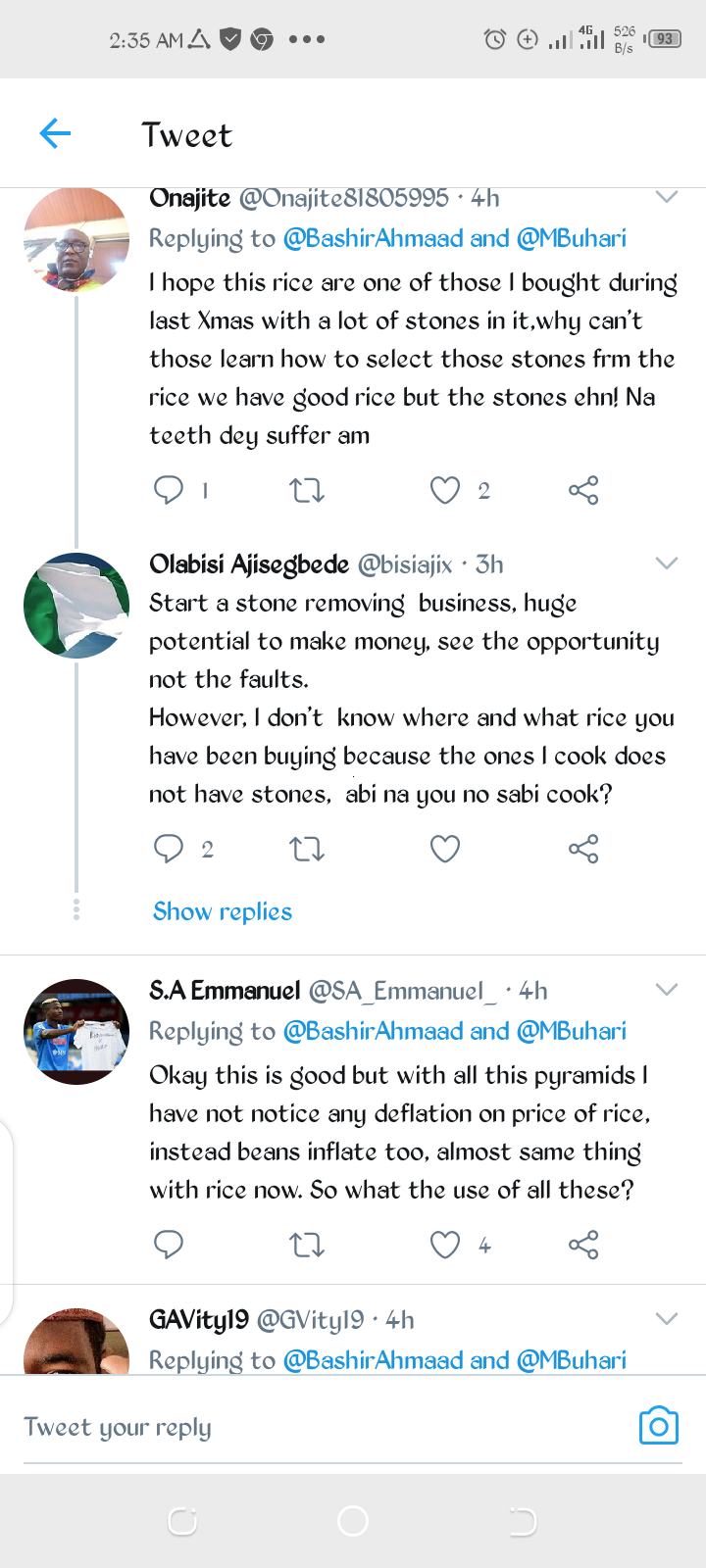 Content created and supplied by: Davedame (via Opera News )