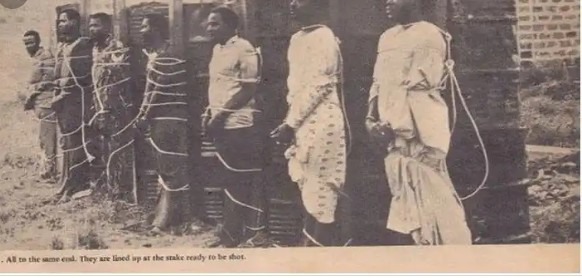 Execution by firing squad, in the past sometimes called fusillading, is a method of capital punishment , particularly common in the military and in times of war. Execution by shooting is a fairly old practice. Some reasons for its use are that firearms are usually readily available and a gunshot to a vital organ, such as brain or heart, most often, will kill relatively quickly.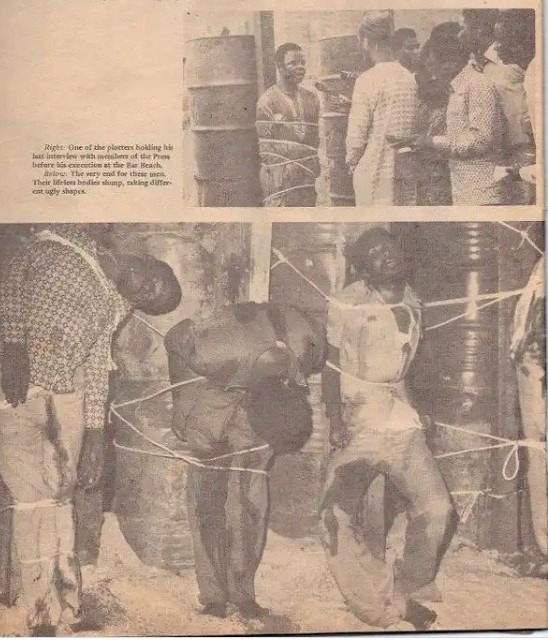 Execution by firing squad is distinct from other forms of execution by firearms, such as an execution by shooting to the back of the head or neck. However, the single shot by the squad's officer with a pistol is sometimes incorporated in a firing squad execution, particularly if the initial volley turns out not to be immediately fatal.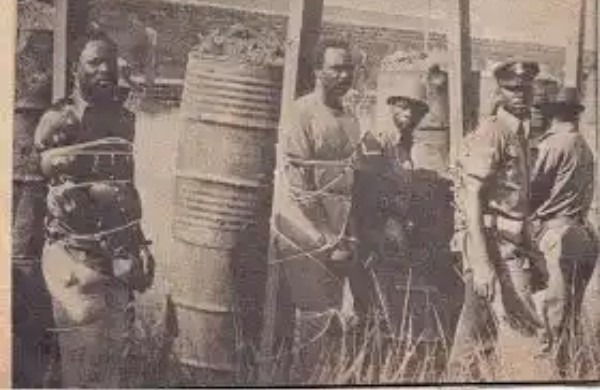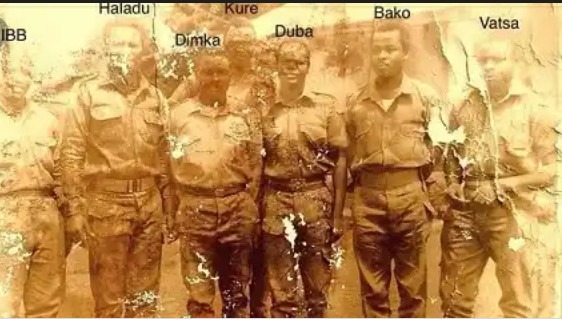 1. Daniel Bamidele was a popular Army officer who was executed by the government of General Babangida for what was reported of failing to report a coup known as Vatsa coup, Major Daniel was charged for conspiring to commit treason, it was later reported that the main reason he didn't report the coup were due to his arrest after he reported the 1983 coup plot to General Buhari, and after a week he saw himself detained by the Directorate of Military Intelligence and was accused of plotting the coup against She Shagari.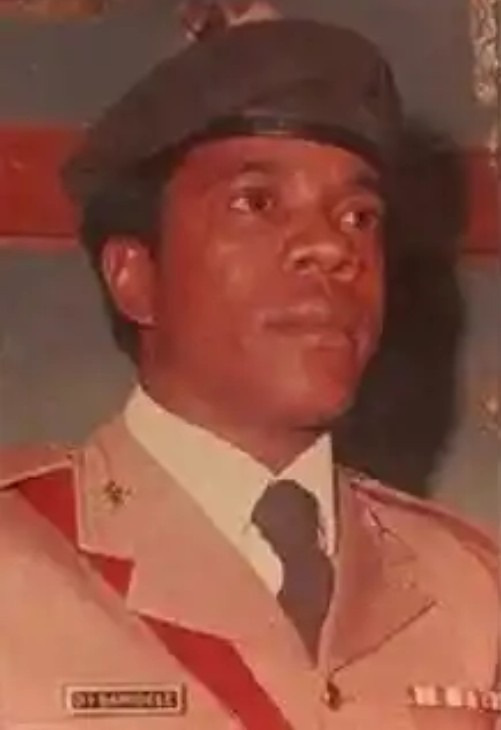 Bamidele was later released with no enough witness and no legal charge for a one man conspiracy, he went back to Jos, then in 1984 on the 1st of January General Buhari as new head of state had emerged, later Major Daniel's name was listed among retirement officers but General Buhari cancelled his name, and was deployed to Jaji as a Directing Staff.
One day Major Daniel had a meeting in a guest house with some officers discussing the gruesome government of the General, but no detailed coup were plotted and Major Daniel hearing this kept quiet learning from his 1st mistake, he was later arrested and tried by Special Military Tribunal were he was executed by firing squad in the year 1986 on 5th of March. Read his last words to the tribunal below.
2. Victor Banjo was a Colonel in the Nigerian Army. He fought in the Biafran Army during the Nigerian Civil War. Banjo was accused of being a coup plotter against Nigerian Prime Minister Abubakar Tafawa Balewa by the government of Aguyi Ironsi.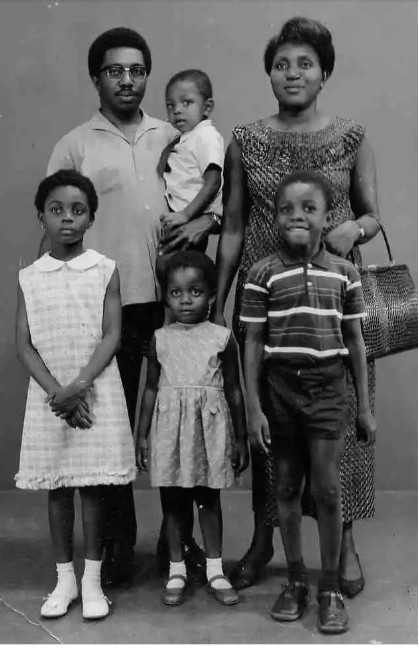 He was alleged to have staged a coup plot against Biafran President Odumegwu Ojukwu and was executed as a result. Ojukwu's first military judge stated that was not enough evidence to convict him of coup charges but he was found guilty by a second military tribunal.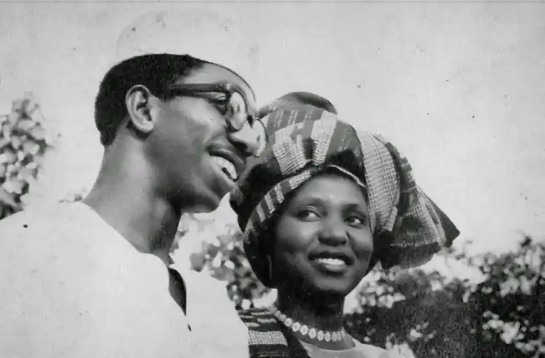 After Banjo was repulsed at the Battle of Ore, he and other officers (Emmanuel Ifeajuna, Phillip Alale, and Sam Agbam) were accused of plotting a coup against Ojukwu. After a hurried trial, that some authors characterized as biased, they were found guilty of treason and sentenced to death. They were executed by firing squad on September 22, 1967.
3. Iliya D. Bisalla (ID Bisalla) was a major General who was reported to have been involved in an abortive February 1976 coup attempt, it was that coup that led to the assassination of General Murtala.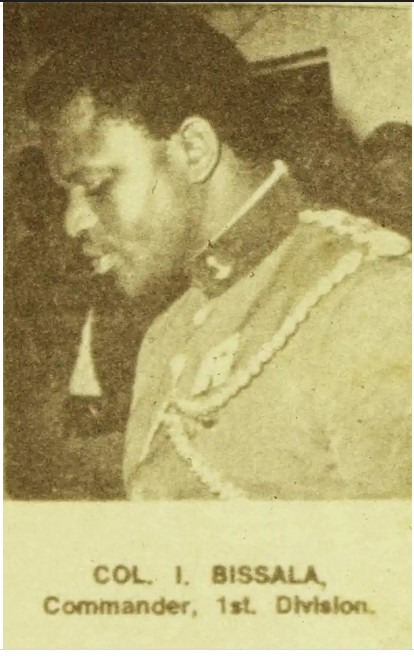 After the confessional statement that were given by Colonel Dimka, Bisalla was convicted of treason by the Secret Special Militant Tribunal. The Major General along with about 31 other alleged conspirators got executed by firing squad on March 11, 1976.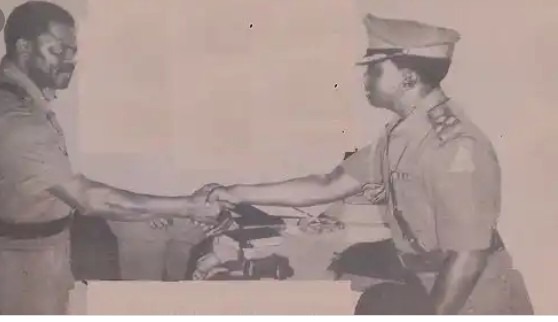 4. Lieutenant Colonel Bukar Suka Dimka was reported to have had a hand in the abortive coup attempt that ensured the end of the government of General Murtala Mohammed, Colonel Dimka was also in the coup which toppled the government of general Aguiyi Ironsi, Colonel Dimka was executed publicly on 15th of may 1976 at the Kirikiri Maximum Prison that is in Lagos.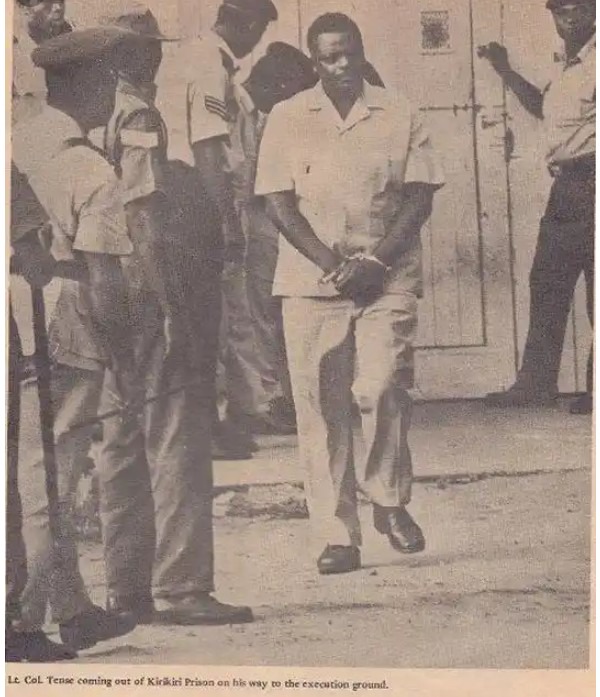 5. Joseph Dechi Gomwalk was a Nigerian police commissioner and the first Military Governor of Benue-Plateau State after it was formed from part of Northern Region. He was executed due to his connections to Buka Suka Dimka's attempted coup against Murtala Mohammed's government.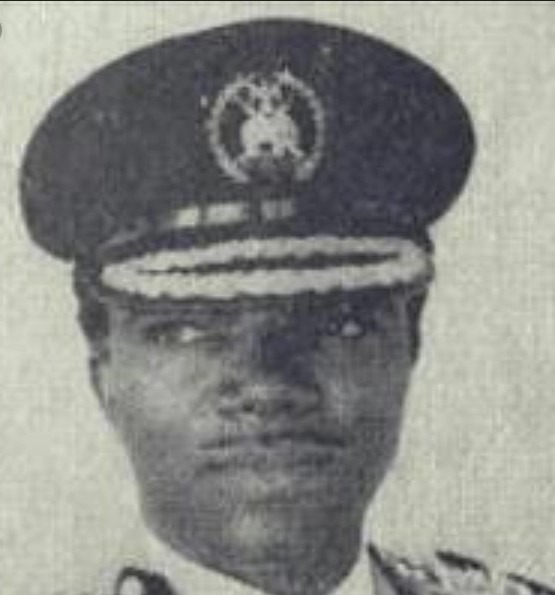 Gomwalk was Governor of Benue-Plateau state from 1967 until 1975, when military head of state Yakubu Gowon's regime was toppled in a coup d'état. In August 1974, affidavits alleging corruption on the part of Gomwalk and Joseph Tarka, Benue-Plateau State's representative to the Federal Executive Council were published and that led to the resignation of Tarka, but Gomwalk, with Gowon's support, remained in office.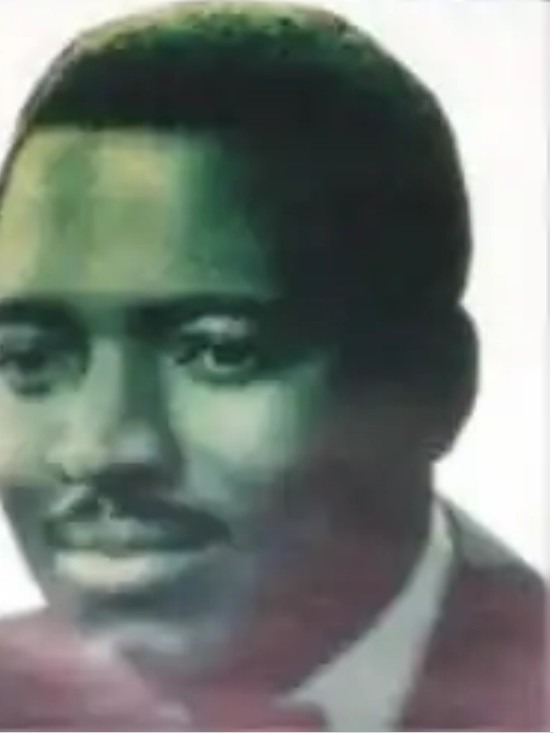 After Gowon's overthrow and the installation of Murtala Mohammed, Gomwalk was implicated in Buka Suka Dimka's attempted coup of February 13, 1976 and was executed by firing squad on May 14, 1976.
6. Emmanuel Ifeajuna was an Army Major and he was the first black African to win a gold medal at an international sports event, Ifeajuna was said to have been involved in a coup attempt that killed the then Prime Minister Abubakar Tafawa Balewa and his companion Sir Ahmadu Bello.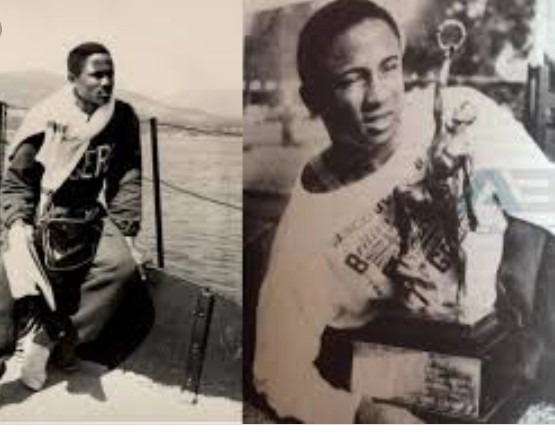 Following the fail coup he was then forced to leaving the country as General Aguiyi Ironsi as new head of state, Ifeajuna flee to Ghana which he was openly welcomed by the then President Kwame. But the government of Kwame were shortly overthrown and he returned to Nigeria after his safety were fully assured by Emeka Ojukwu, he was then involved in the Biafran army after Biafra it their secession from Nigeria.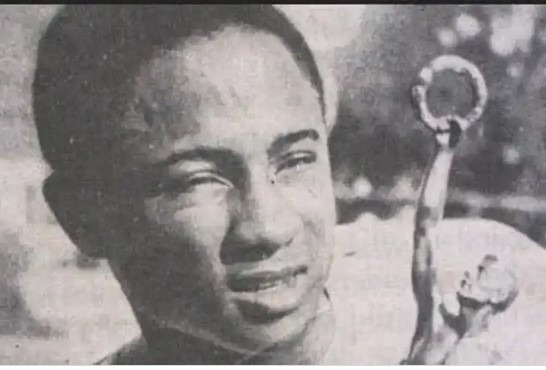 Ifeajuna, Victor Banjo and 2 other officers were then accused by Ojukwu, that they plotted to overthrow him and negotiating with Nigerian officials, they were tried sentenced for treason and they got executed by firing squad.
7. Major Gideon Orkar was a Nigerian military officer who staged a violet coup against the regime of General Ibrahim Babangida in the year 1990 on the month of April 22nd. It was reported that Major Gideon took control over some Doddan barracks and some military posts in Lagos, FRCN radio station, military headquarters and mostly presidential residence.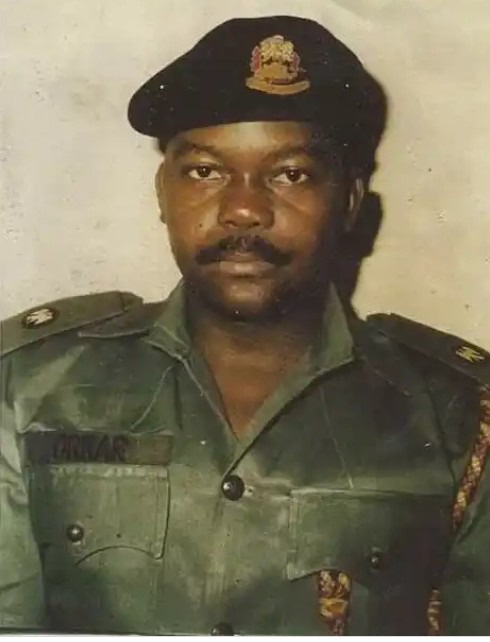 Major Gideon called for the excision of five different states, but the coup was not successful because of the government of General Ibrahim Babangida, Major Gideon was and 41 other plotters were sentenced and executed for treason by firing squad in the year 1990 on the month of July 27.
8. General Mamman Jiya Vatsa was a general and also a poet who was also the memeber of the Supreme Military Council, he was tried and executed by his childhood friend's military regime (General Ibrahim Babangida). He was convicted of treason and also with an abortive coup, he got executed in 1986 on 5th of March.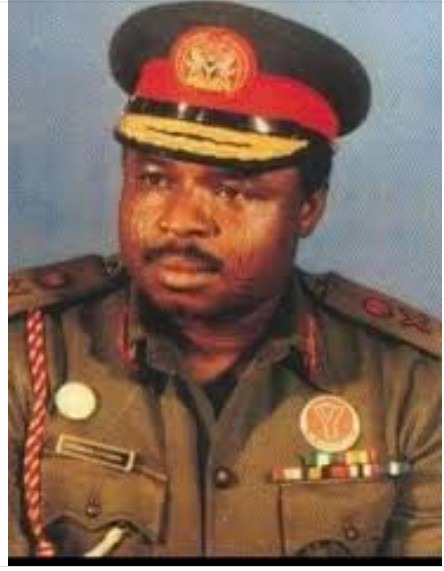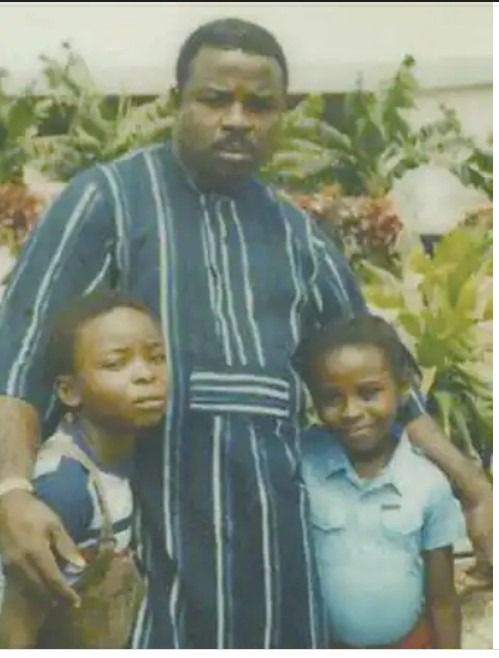 Content created and supplied by: Dannyd (via Opera News )
Opera News is a free to use platform and the views and opinions expressed herein are solely those of the author and do not represent, reflect or express the views of Opera News. Any/all written content and images displayed are provided by the blogger/author, appear herein as submitted by the blogger/author and are unedited by Opera News. Opera News does not consent to nor does it condone the posting of any content that violates the rights (including the copyrights) of any third party, nor content that may malign, inter alia, any religion, ethnic group, organization, gender, company, or individual. Opera News furthermore does not condone the use of our platform for the purposes encouraging/endorsing hate speech, violation of human rights and/or utterances of a defamatory nature. If the content contained herein violates any of your rights, including those of copyright, and/or violates any the above mentioned factors, you are requested to immediately notify us using via the following email address operanews-external(at)opera.com and/or report the article using the available reporting functionality built into our Platform See More