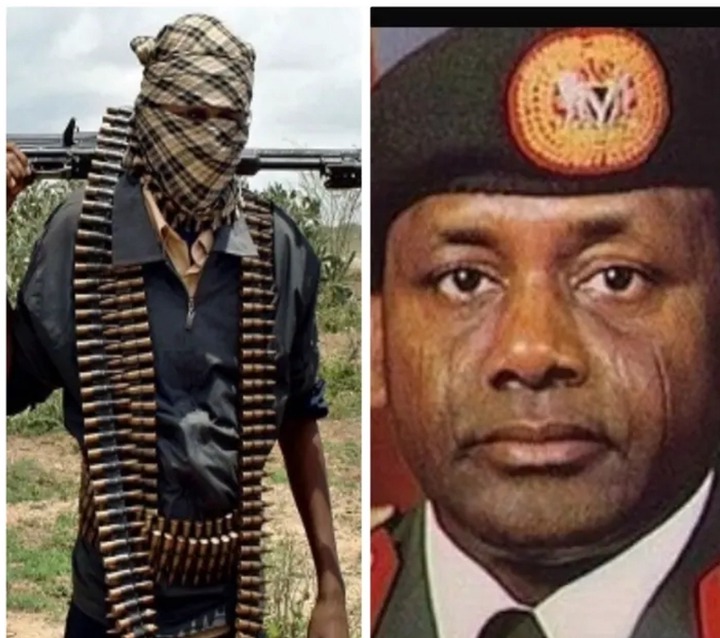 We all know the high rate of insecurity in the country, coupled with the kidnapping that happened in Niger state and how Sheikh Gumi negotiated with the bandits and how the news of Federal government Allegedly paying the bandits 800M to release the victims. Well based on that people online are reacting to it and it is even trending on Twitter making a user to make a statement by saying: So after collecting tax, stamp duty, they will use the money and pay bandits, Sani Abacha was right. See screenshot below. 
Now let's not forget that late General Sani Abacha once made it known that "If insurgency lasts for more than 24 hours, the government has a hand in it". Now we don't know how true the news of FG paying bandits such money, but it will be unfair to those paying taxes and stamp duty if this is true based on the reaction. 
And I'm totally against the issue of even negotiating with these bandits that have caused great harm to individuals and citizens of this country and Governments should arrest them to avoid further occurrences. On seeing the statement, what do you think?
Content created and supplied by: Chidi1 (via Opera News )