The truth of the matter is that, the 2020 United States of America's election has come and gone. The 46th democratically elected president of America has been elected in the November 19th presidential election of the US.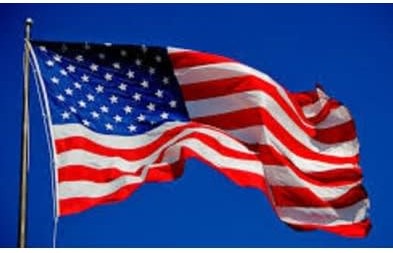 The presidential election which was between the seating president (president Donald Trump) and Joseph Biden is one of the historic elections held in the States. This year's presidential election was a memorable one because of the fact that, the election is one of the few in the US history which produces results against the seating president.
Just as it is in the developing world, it was not easy for Trump who is the seating president to accept the results which was not announced in his favor. He has consistently states that, the election was characterized by electoral frauds without providing concrete evidence. This assertion from the 45th president of the US has received accolades and knocks from his supporters, and those of Biden across the globe.
Some of these two groups of US election supporters are in Nigeria. While a reasonable amount of Nigerians are happy that Trump lost the election to his opponent — Joe Biden, others totally agreed with Donald Trump that, the election was rigged, and that the stolen mandates will be recovered in the country's Supreme Court.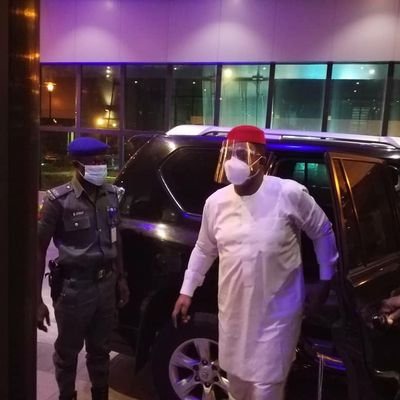 Femi Fani-Kayode, a chieftain of Nigeria's People's Democratic Party - PDP, and one time member of the Nigeria's federal executive council is one of the staunch supporters of Donald Trump in the country. He has shown at several occasions that his supports, and prayers are with Trump before the election. He was optimistic that Trump will win the poll. However, the table turned and Trump lost the poll.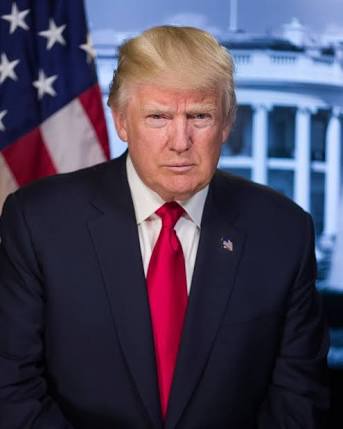 Since the announcement of the election results in favor of Joe Biden, FFK has continued his support for Trump anyway. He believed strongly that, Trump will reclaim the alleged mandates in law-court. Not too long ago, FFK shows again that, he is still in full support of Trump.
On his Twitter handle, the former minister of the federal republic of Nigeria states that, the fact that Trump had allowed the Transition to kicked start in the States does not mean that, he had conceded defeat to Biden. According to FFK in the tweet, Biden's supporters should Get Sense. Mark it, at the end of the day, there will be no transition' Femi states in the tweet. Below is the tweet from the politician: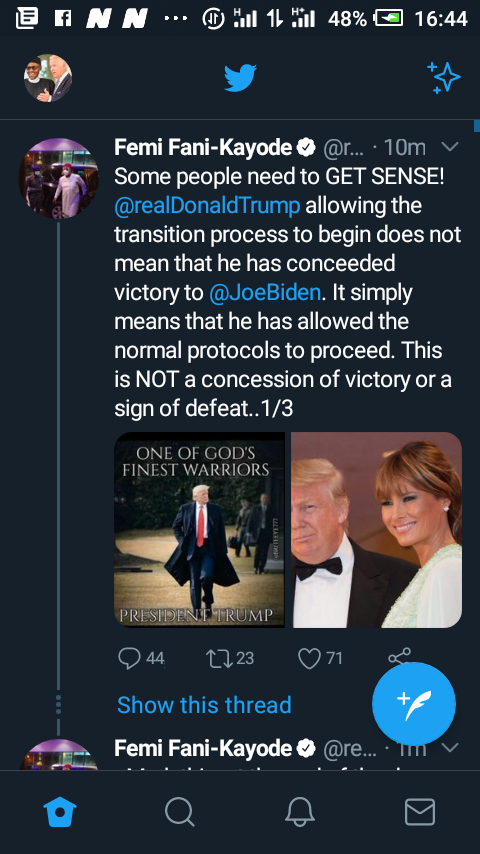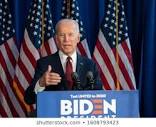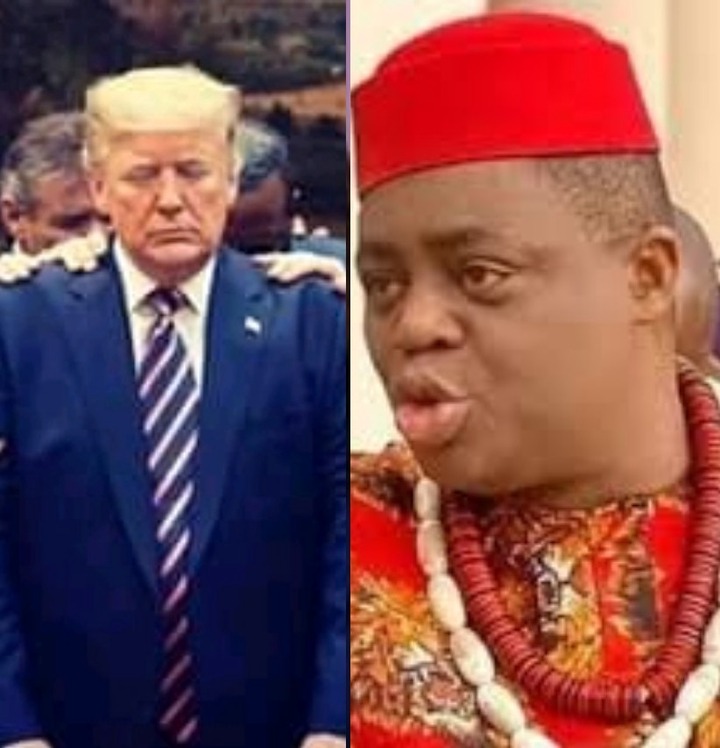 What do you think about this tweet from Femi? Do you agree with him that, Trump will still be declared winner by law court in the US? Let hear from you on this!
Content created and supplied by: DesOjum (via Opera News )