Aisha Yusufu posted a shocking tweet today on her Twitter handle, concerning what she passed through during Goodluck Ebele Jonathan GEJ Administration. She said that she was insulted, and even called a prostitute.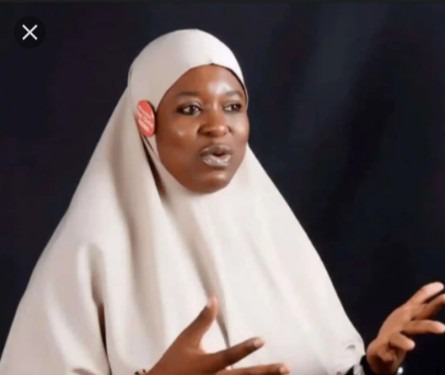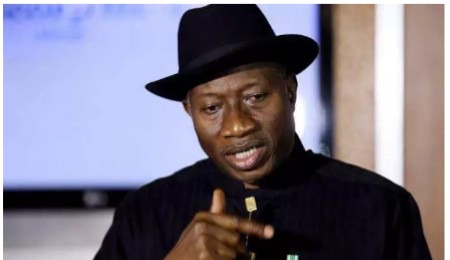 She tweeted, "I was insulted and maligned during Jonathan. Called prostitute and was told APC boys were passing me from one bed to the other. No insult that I did not receive. Some said they will kill me. What was my offence? I made demands on the President. Today, I demand with those people."
This tweet from Aisha Yusufu got many people reacting on Twitter.
See how people reacted on Twitter.
@chynye: the reason why I love and respect you so much is that you are consistent, you say it as it is, no gimmicks. Truly the people's heroine.
@newlaw: anybody who ever supported buhari to become president is as clueless as buhari...short sighted and in fact I don't know the adjective to use to qualify the person.
@eweja: people will definitely castigate you when you are doing the right thing. Just be focus and do the work God assigned you to do.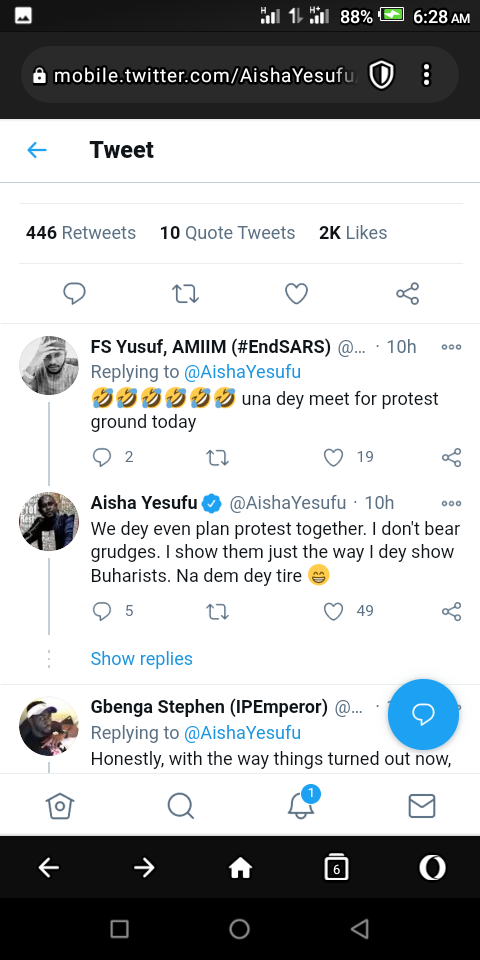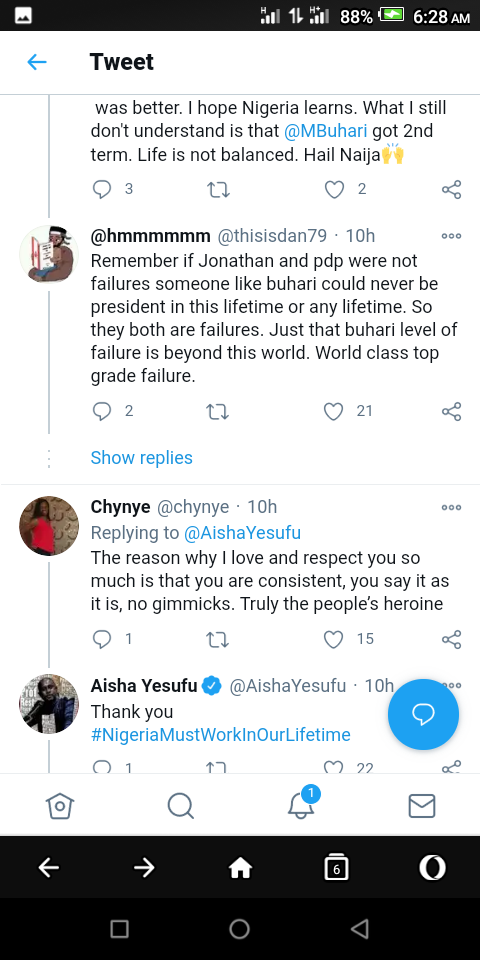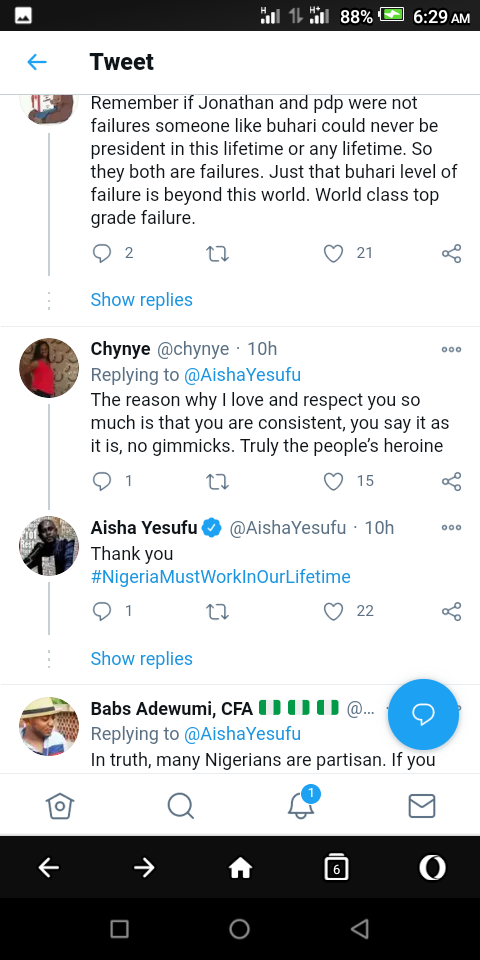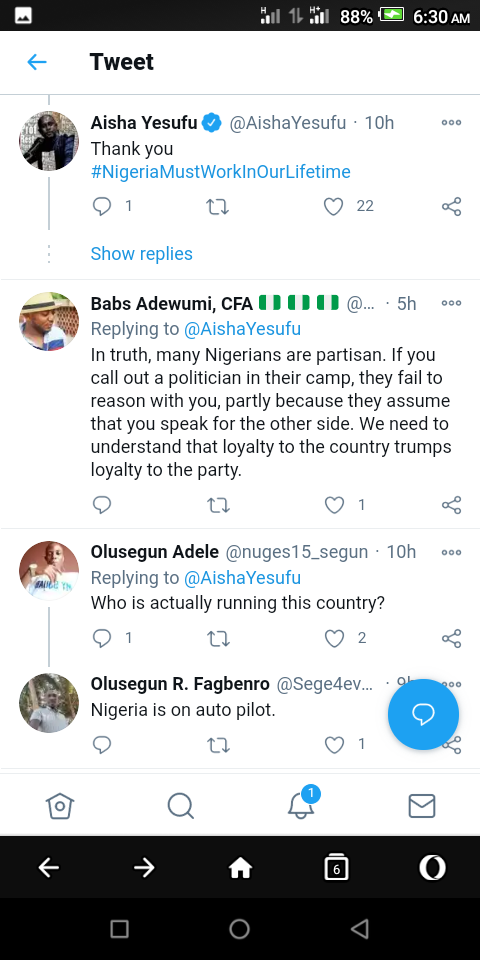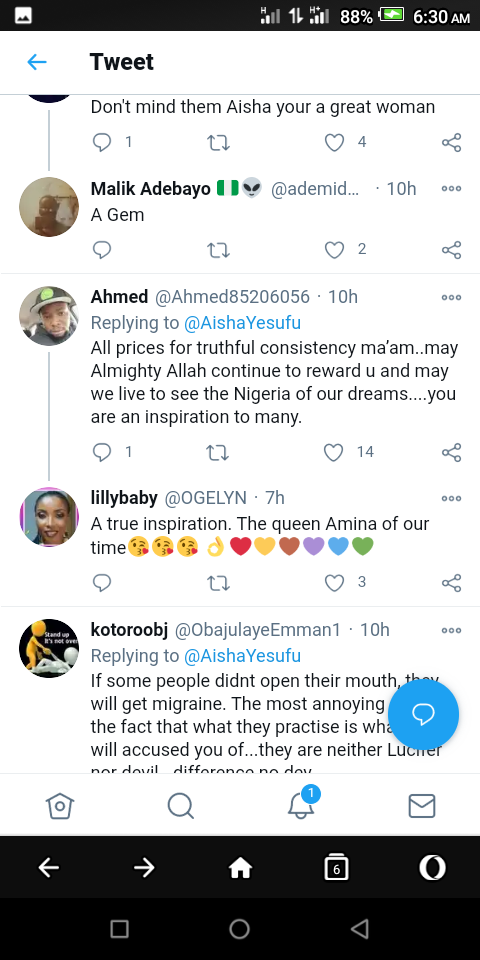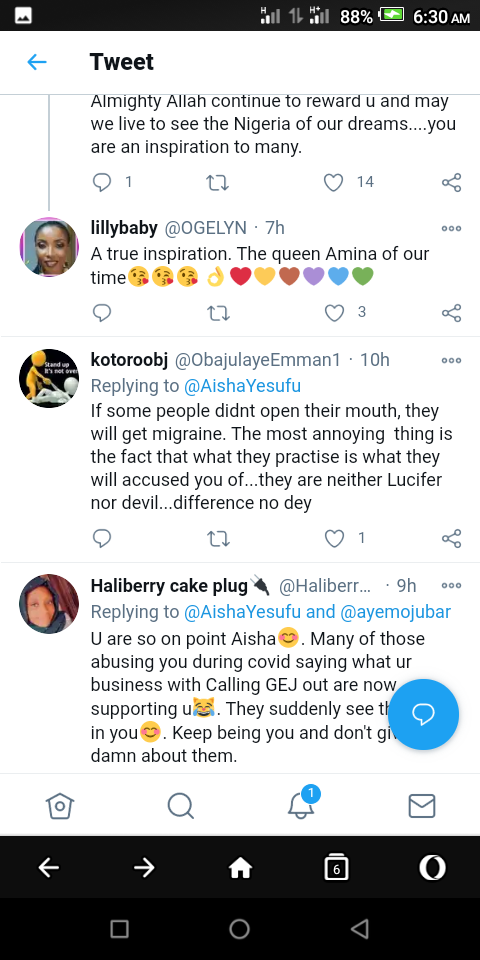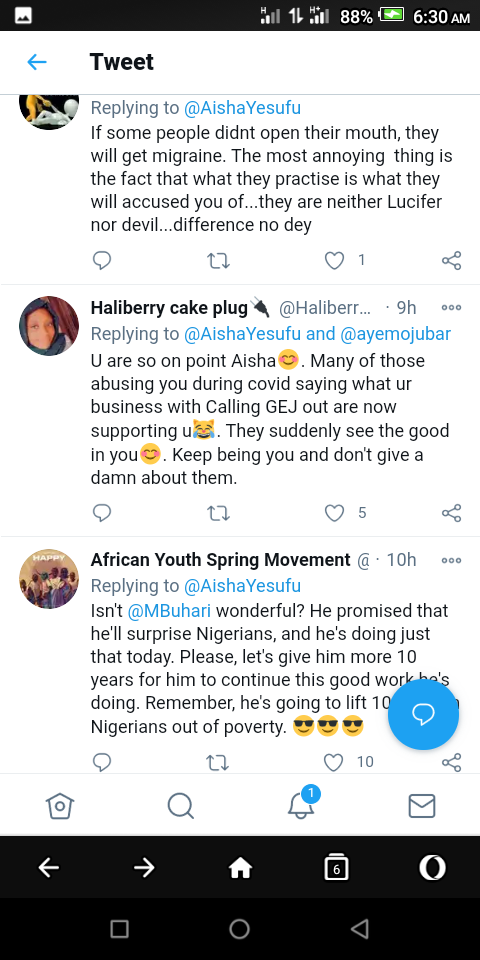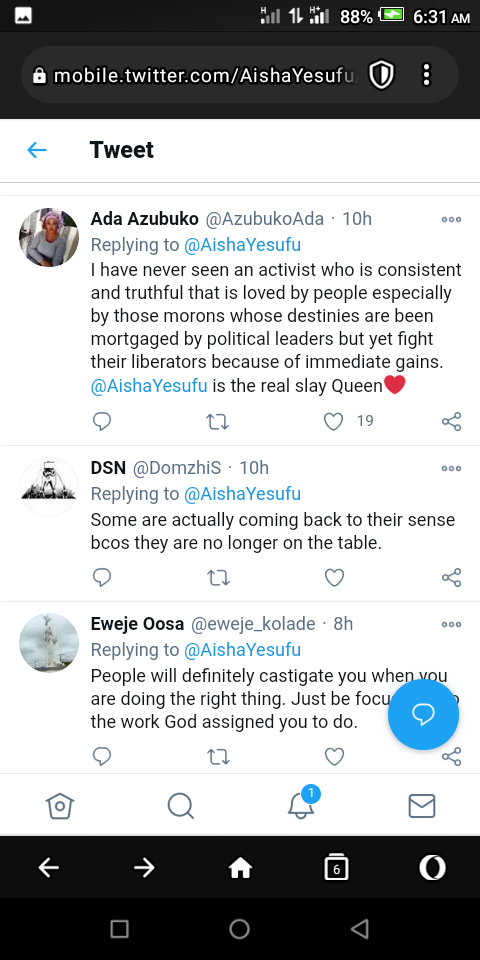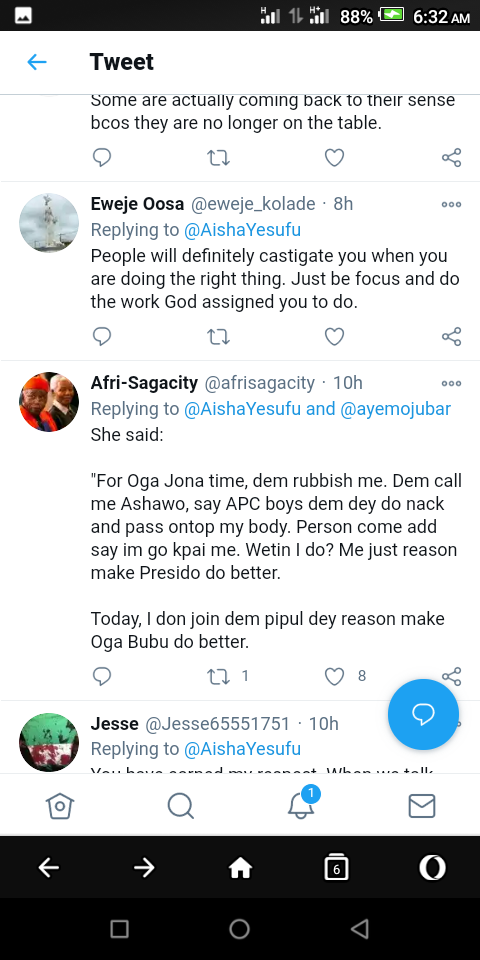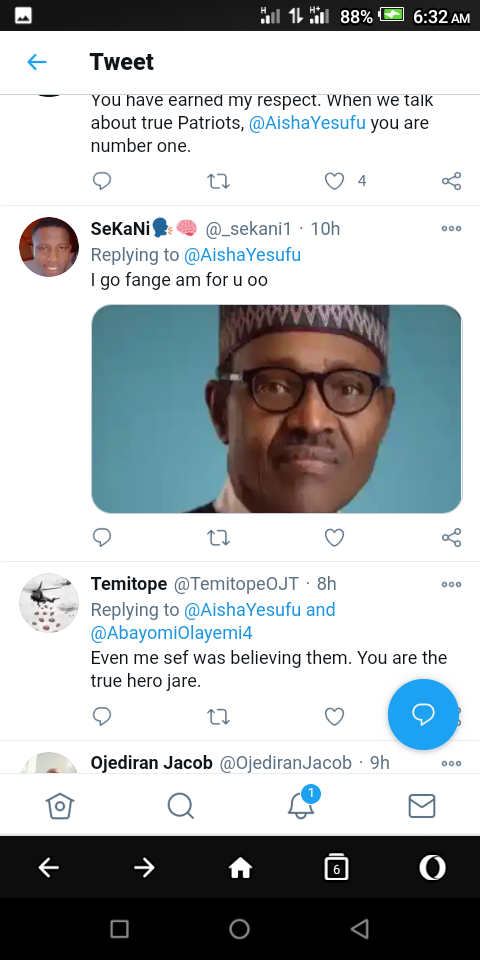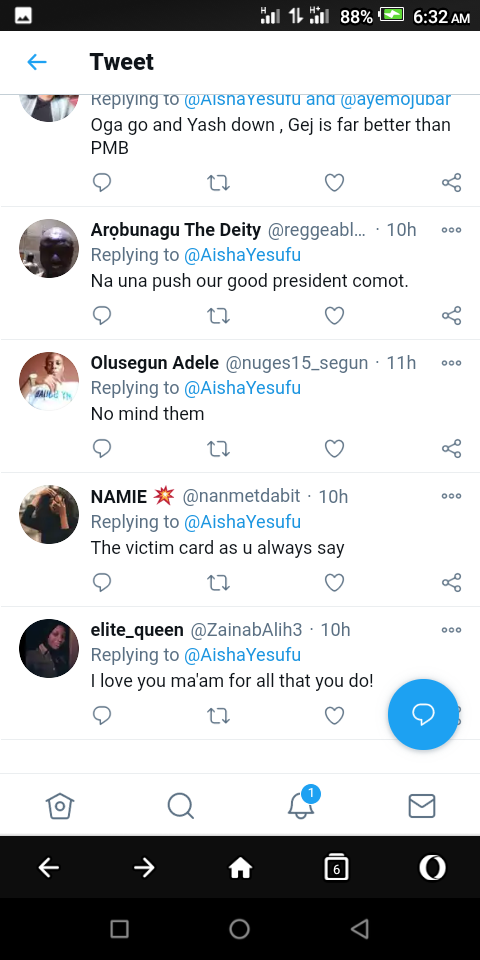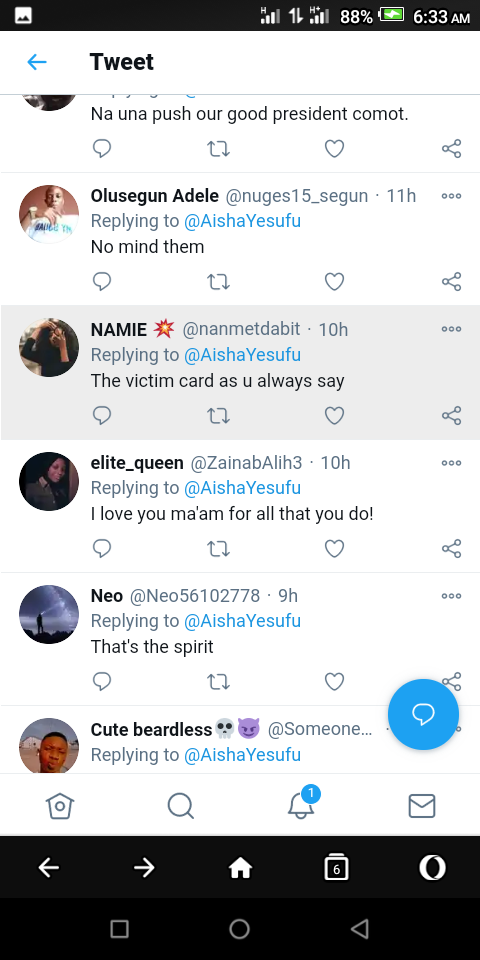 What is your take on this? Share your opinion in the comments section.
Article source and screenshot credit: Twitter.
Thanks for reading this article, don't forget to click the follow-up button. Remember to like and share this article.
Content created and supplied by: Miraclewriter (via Opera News )