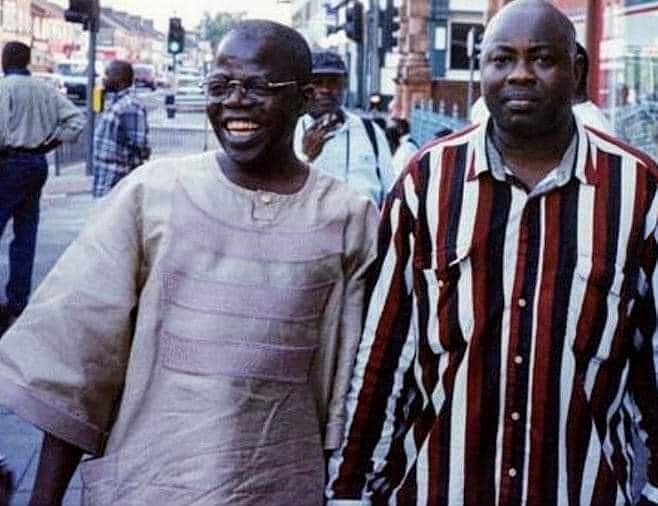 1996 picture of the CEO and publisher of Ovation Magazine, Chief Dele Momodu with Bola Ahmed Tinubu the former Governor of Lagos State has started generating some comments on social media, Twitter to be precise.
Dele Momodu who shared the picture on his Twitter handle said he has been bombarded with series of questions from a lot of people who have sent him the picture and asking where and when it was taken. He then answered them by saying that it was at the naming ceremony of his second son Enitanyole Momodu in London, July 14, 1996, while him and Tinubu were on exile
"Many people have sent me this picture of The Jagaban Borgu ASIWAJU BOLA AHMED TINUBU and I this morning asking to know when and where it was taken... It was at the naming ceremony of my second son ENITANYOLE MOMODU in London, July 14, 1996. We were in exile then."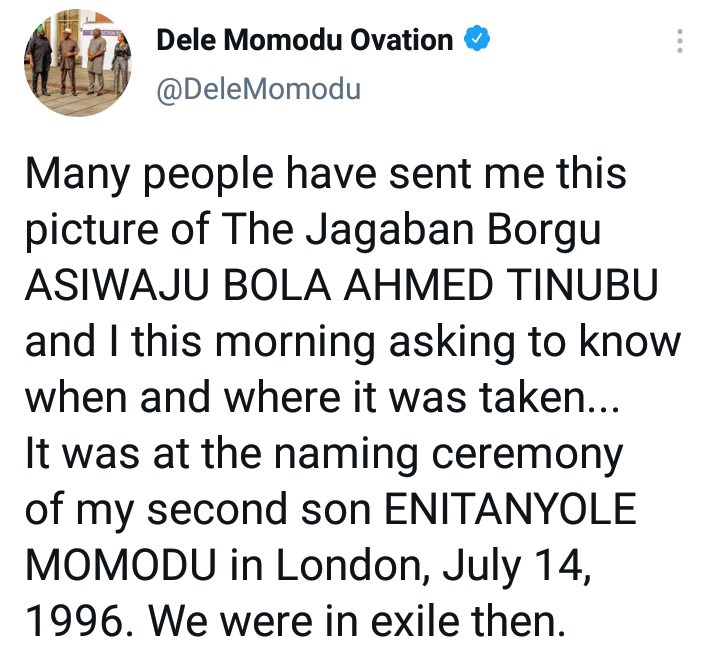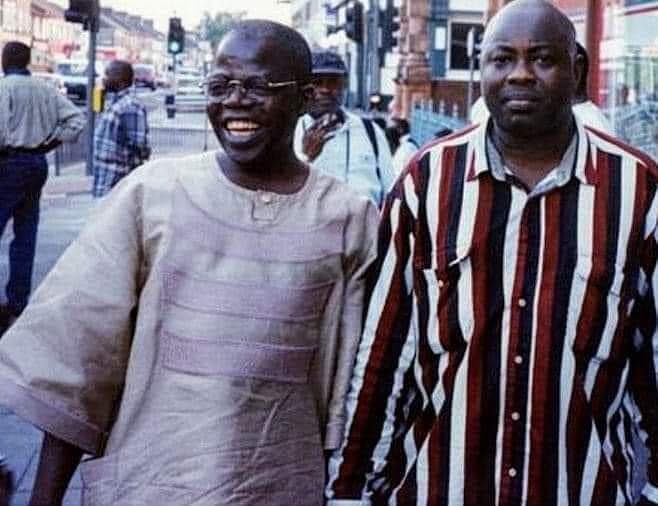 You may want to know why people are asking when and where the picture was taking. Well you have to read some of the reactions below to have some idea.
One of those who reacted with the username @oyetomi said, "They sent it wanting you to confirm whether he was in his 50s or 40s at the time. But age is often said to be just a number. Inasmuch as he is brilliant and balanced, he can shoot his shot at the presidency. But let me join them to do 'amebo', was BAT in his 50s in this picture?"
Please go through some of the reactions below and share your thought with us.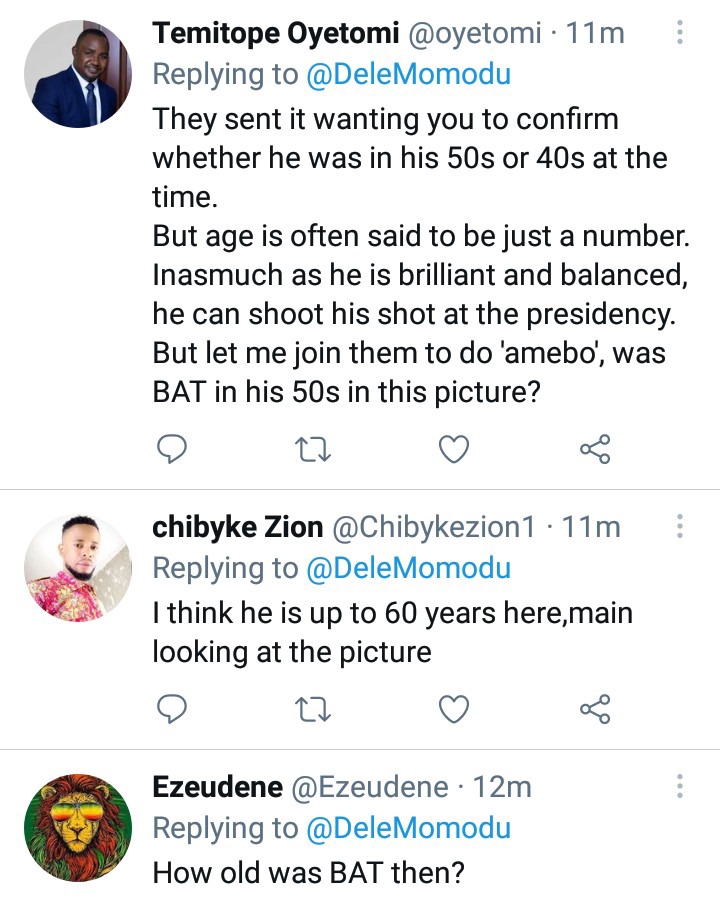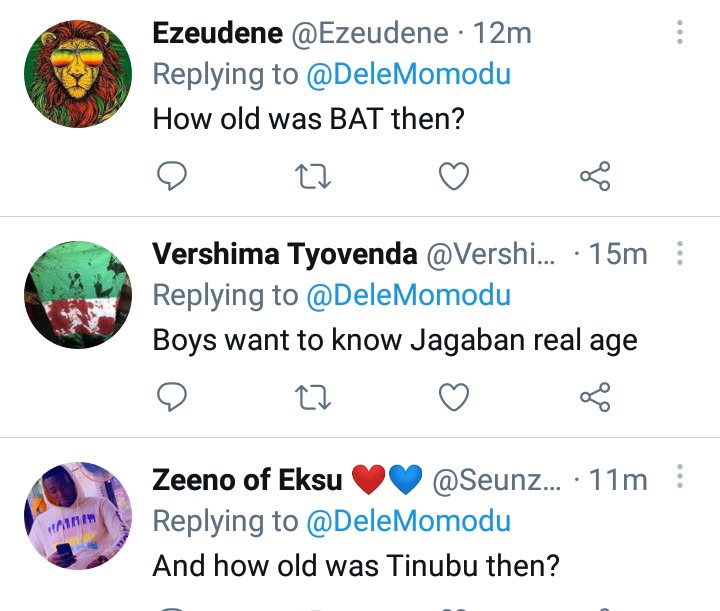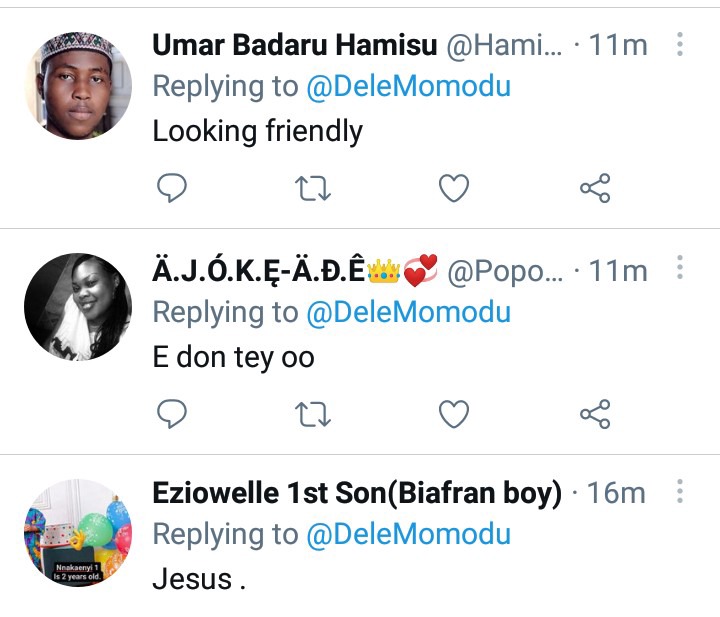 Content created and supplied by: PaulimmasNews (via Opera News )