"No matter what anybody does, Mr Samuel Aruman will not be able to deliver security to the people of Kaduna State because he lacks the capacity to and the governor knows it." ---Gora Albehu Dauda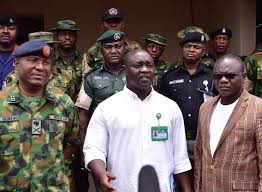 Unless my memory is failing there has been not less than 4 attempts aimed at reaching or arranging some form of peace in the most combustible LGA of Kaduna State, Zangon Kataf. The inferno at the instance of a cocktail of Fulani jihadists and sundry criminal gangs is not limited to Zangon Kataf LGA area as communities in Kajuru and Chukun LGAs lately have been at the receiving end of the evil inflicted upon them by the outlaws. I warned and will continue to warn that negotiating with terrorists anywhere in the world has never really solved any security problems let alone usher peace. The only message the terrorist understand and respect is matching force with a much heavier weight of force. The terrorists interprete blackmailing the government to the negotiating table as a moral victory in the first place. Negotiating with terrorists buys them time to restrategize and plan for subsequent return to pursue or execute more violent attacks. When therefore it was gleefully announced with some pump and pageantry that the Atyap traditional leadership and some individuals who claimed to represent the Fulani met in a rather hastily organized peace and reconciliation meeting some of us shook our heads in disbelief. We felt then and still feel that whatever peace or reconciliation arrived at was going to quickly evaporate into the atmosphere much in the manner of petrol left outside exposed to the elements. It happened just as we had predicted it was not because any of us is endowed with the gift of clairvoyance but simply because the necessary prerequisites for such a meeting had not been met. Similar more of such peace and reconciliation meetings have been held since the first but no longer had a Communiqué been issued than attacks were carried out by the same gangs as if a slap on the faces of those who were at the negotiation table.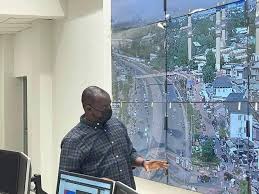 I will continue to say that the leadership of the communities in Zangon Kataf LGA have not been fair to the Atyap people to the extent that the people should have been told that all is not well, and that the situation was likely to remain volatile for some time. The Atyap people were given false hope of a peace that was so distant. The people needed to have been told in very clear language that they needed to be security conscious in whatever they were doing and if the need arose they should be prepared to defend themselves. Had they been so adviced, many of our precious lives would still be with us today. Part of the blame for this state of affairs must to be borne by the Atyap themselves for failing to be proactive. A former Chief of Army Staff General TY Danjuma (rtd) warned years back when the low level jihad started, that people must be prepared to defend themselves. Sadly, our people failed to heed that well intended and timely warning with disastrous outcomes. They have therefore continued to be put to the sword by the jihadists and each time it happened all the KADUNA State government does is sending CONDOLENCES to the families of those slaughtered. For a fact, there is not much the Kaduna State government can do aside sending Condolences. The government of Kaduna State is finally harvesting the toxic fruits of her incendiary and combustible rhetoric when the killings began. Not too long ago the governor of Kaduna State alleged in a video which went viral that the President of the Republic as well as the DSS knew those fueling the insurgency or are behind the insecurity the nation has been having to contend with. Cleverly, the Kaduna State governor left himself out of those he is or was conveniently alleging they knew/know much more about the menace. Did El Rufai as soon as he became governor not pay compensation to foreign herdsmen he assembled from across West Africa for the losses they allegedly suffered in the 2011 post election violence in Southern Kaduna? That singular act emboldened foreign Fulani into believing the falsehood that the territory of Nigeria belongs to them and that they can behave every which way they so desire.
In the latest flairup just a few days ago, whilst the Atyap community in Kurmin Gandu village living under the illusion that the spurious peace and/or reconciliation signed by their leadership and the murderous Fulani army of terrorists was holding came under yet another vicious attack, which left in its wake according to reports on Social Media, 5 innocent live lost, 10 houses, 2 motorcycles and over 50 bags of dried ginger burnt. The same report also has it that some dry season farmers around Zango Urban also suffered losses of their irrigation engines. What under these terrible situation is the Atyap leadership going to tell the people? How will they be consoled? The point I am labouring to make is given that the leadership cannot do anything to secure the people (their subjects) from the murderous gangs, for reasons that are too obvious and for which they cannot receive any blame, the most rational thing is not to continue feeding the Atyap people with a false and dubious sense of security. The population must be adviced to take all the necessary measures to secure themselves as well as their property. If the Atyap community did not get to listening or understanding Gen TY Danjuma when he spoke in good time before this escalation they have just recently been advised yet again by the Minister of Defence, Gen Bashir Magashi not to be cowards but to defend themselves when under attack. This is the clearest indication yet that our people are simply abandoned to their own divices.
I sympathize with the President of the Republic for being unable to provide security for the population, but I sympathize more with the government of Kaduna State and the Hon Commissioner for Internal Security and Homeland affairs for holding on to a task he is not delivering on. No matter what anybody does Mr Samuel Aruman will not be able to deliver security to the people of Kaduna State because he lacks the capacity to and the governor knows it. The odds are all very clearly against him even as the situation is further compounded by the earlier rhetorics of the State's Chief Security Officer. I am wondering if Mr Samuel Aruwan can recall how many times he has been the conveyor belt of the news of death at the hands of the Fulani jihadists. He has visited my village Gora Gan in Zangon Kataf not less than 4 times carrying with him CONDOLENCES and prayers/hope for the return of peace. Aruwan essentially has not been too far away from being an UNDERTAKER and by the time he leaves office as a failed Commissioner for Internal Security and Homeland Affairs, I advice he takes a break to some quiet destination to compile his memoir's just as his boss did in ''Accidental Civil Servant''. He should do so dispassionately since at that time, there will be nothing to hide. This way, his memoirs could be of help in the future if what goes around does come around. I conclude this essay by recording that creating a Ministry for Internal Security and Homeland Affairs was simply a total waste of resources and time, given that there was nothing on the ground to start work with let alone achieve any reasonable results. Had Mr Samuel Aruwan remained as El Rufai's official, he would have been more relavant reporting on the State's Urban Renewal projects ongoing but for now I am not too sure he understand what a very difficult task he has been assigned to. I wish him well though.
Content created and supplied by: Pan-African_Broadcast (via Opera News )
Opera News is a free to use platform and the views and opinions expressed herein are solely those of the author and do not represent, reflect or express the views of Opera News. Any/all written content and images displayed are provided by the blogger/author, appear herein as submitted by the blogger/author and are unedited by Opera News. Opera News does not consent to nor does it condone the posting of any content that violates the rights (including the copyrights) of any third party, nor content that may malign, inter alia, any religion, ethnic group, organization, gender, company, or individual. Opera News furthermore does not condone the use of our platform for the purposes encouraging/endorsing hate speech, violation of human rights and/or utterances of a defamatory nature. If the content contained herein violates any of your rights, including those of copyright, and/or violates any the above mentioned factors, you are requested to immediately notify us using via the following email address operanews-external(at)opera.com and/or report the article using the available reporting functionality built into our Platform See More