Edo2020: How God used Wike for my re-election– Obaseki
Edo state governor, Godwin Obaseki, has attributed his victory in the just concluded governorship election in the state to God and his colleague in Rivers state, Nyeson Wike, who he said went through a lot to make his re-election possible.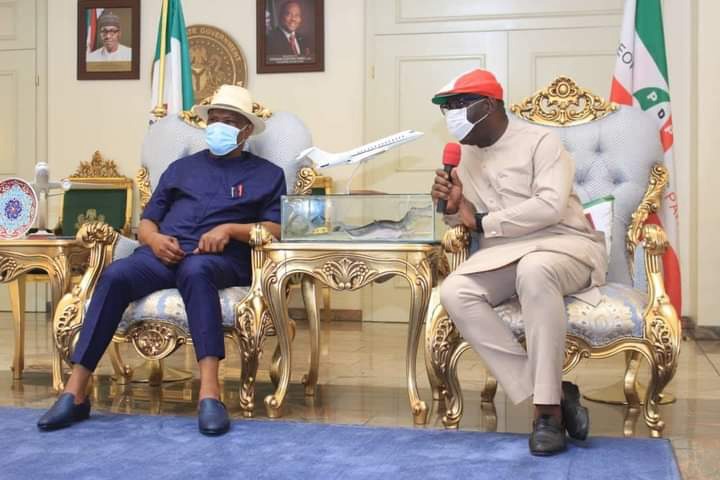 Obaseki said this on Thursday when he led his deputy, Philip Shuaibu, and other leaders in Edo state on a thank you visit to Wike at the Rivers state government house in PortHarcourt.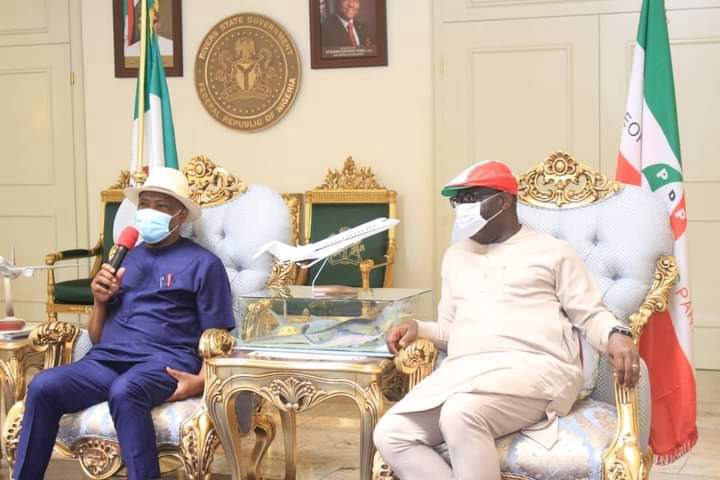 He recalled how the Rivers state governor provided solace for him when he was pushed of the All Progressives Congress (APC), noting that Wike gave everything to make sure his victory at the poll was possible.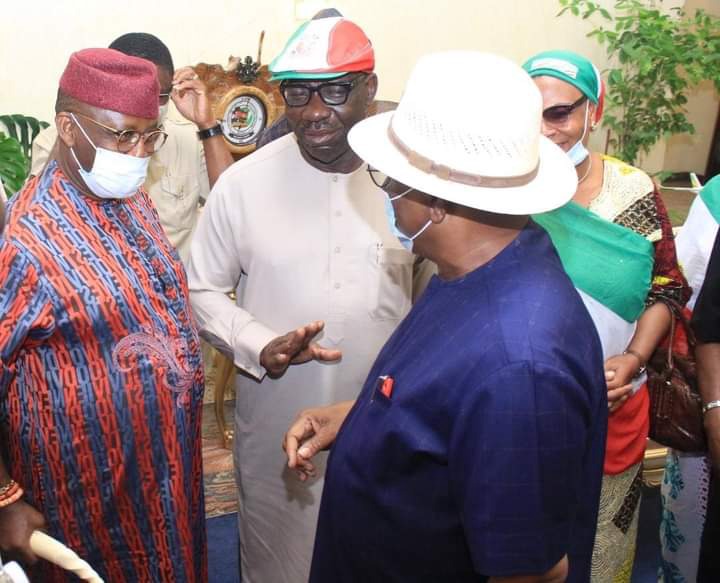 "After I was pushed out of my former Party, this house was the first place I sought solace," Obaseki noted, adding that "You took me in as a brother, out of the storm, changed my cloths and gave me food to eat."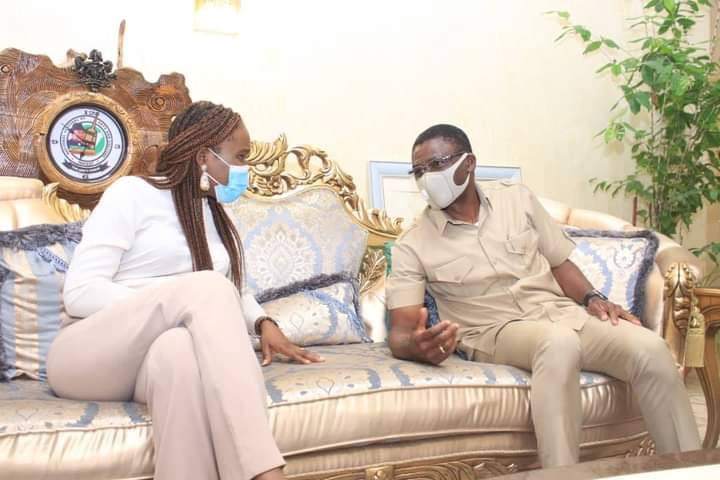 Continuing, the governor said "It was in this house, the Campaign Council met to work out key strategies that led us to victory," noting that "You mobilized people across the country. You moved to Benin, went through humiliation and attacks. You supported us and we won."
"It will be a sin against God if we do not come to say thank you. Even if the victory we are celebrating is from God. He has used people like you to make it happen."
In his response, Wike attributed his support to the courage and willingness of Obaseki to protect the interest of Edo people, saying "Our work would have been difficult if he (Obaseki) did not make himself available."
"I cannot support a lily hearted person. Governor Obaseki was firm," he stressed.
Wike noted that fighting godfatherism is never easy but "he (Obaseki) has the interest of Edo people at heart. Together, we have conquered it."
Content created and supplied by: neyoclassic (via Opera News )