1. National Assembly commission queries clerk for insubordination
The National Assembly Service Commission has queried Alhaji Mohammed Sani-Omolori, Clerk of the National Assembly for 'gross insubordination'.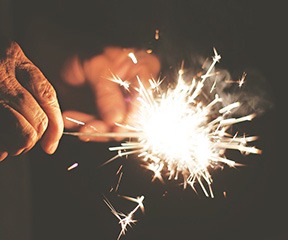 This is in reaction to Sani-Omolori's statement which asked his colleagues to disregard the announcement of his retirement and that of others as the commission does not have such powers.
The commission which described the press statement as gross insubordination to a constituted authority, told the National Assembly clerk to explain why disciplinary action should not be taken against him within 24 hours.
It read; "As you are very much aware, the clerk to the National Assembly is an employee of the National Assembly Service Commission, vide Section 6(1)(b) of the National Assembly Service Act, 2014 (As amended).
"The clerk to the National Assembly has no authority whatsoever to dictate anything to the commission. Your press release is considered by the commission as gross insubordination to a constituted authority.
"You are, by this letter, requested to explain to the commission within 24 hours as to why disciplinary action will not be taken against you as per the provision of Section 6(2)(b) of the National Assembly Service Act, 2014 (as amended) for this gross insubordination."
2. Magu, Corruption and weak value system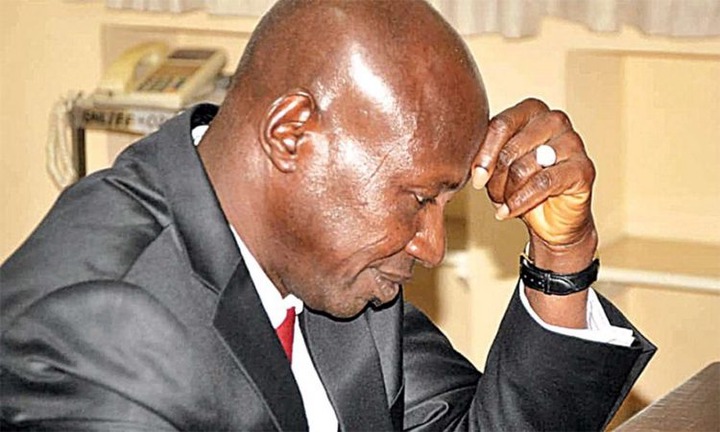 The current travail of acting Chairman of the Economic and Financial Crime Commission (EFFC), Mr. Ibrahim Magu, has once again brought to the fore the issue of corruption in the country. Magu, regarded by many as, perhaps, one of the most successful EFFC Chairmen, is facing several allegations of fraud and abuse of office. He is currently facing a probe panel in what seems to be a case of the hunter being hunted.
The Magu saga has, no doubt, brought a momentary dent on the fight against corruption in the country. Though, Magu remains innocent until the allegations against him are effectively proven, the very thought that he could be guilty has brought a dark cloud on anti-corruption crusade in the country.
According to a survey by Transparency International (TI) in 2001, Nigeria was ranked 2nd most corrupt nation in the world after Bangladesh. 91 countries were surveyed in that year by TI. In 2003, Nigeria, again, was the 2nd most corrupt country in the world. The 2004 ranking showed a slight progress as the country ranked the 3rd most corrupt country in the world performing better than Bangladesh and Haiti who were 1st and 2nd respectively.
According to TI, Corruption Perceptions Index (CPI) for 2014, Nigeria was up eight places to 136 out of 175 countries ranked by the index. Indeed, Nigeria shares 136th position with well-known corrupt countries like Cameroon, Kyrgyzstan, Iran, and Lebanon.
A former British Prime Minister once referred to Nigeria as "a fantastically corrupt nation". Angered, by this declaration, many came out to condemn the former Prime Minister's frank assessment of our country's corruption status. As if to further validate the truth about the nation's corruption situation, the Nigeria's National Bureau of Statistics' recently reported that a total sum of N400 billion is spent on bribes each year since 2015!
Without a doubt, corruption is one of the biggest of the numerous challenges in Nigeria. It resonates in almost every sector of the country. In our clime, corruption has the colouration of embezzlement and nepotism, as well as abuses linking public and private actors such as bribery, extortion, influence peddling, and fraud.
It is rather sad that despite the hues and cries in the media by social critics and other stakeholders, the rate of corruption in Nigerian political circle is gradually ever-increasing with a surge in the number of cases where apparatus of government has become an instrument for the enrichment of members of political elites.
But then, how did corruption rise to become an integral part of our national life? Our rising corruption profile could be linked to the steady disintegration of moral values in our society. Since the early 90s especially, moral value has nose-dived to an all-time high. Today, crooks and individuals with warped moral code are being celebrated across the country.
What is urgently required to redress the situation is a complete re-orientation that cuts across all spectrums of the society. A process that is all encompassing in the sense of a fusion between the physical and the spiritual.
3. Edo Guber: Why we will support Ize-Iyamu – Northern Professionals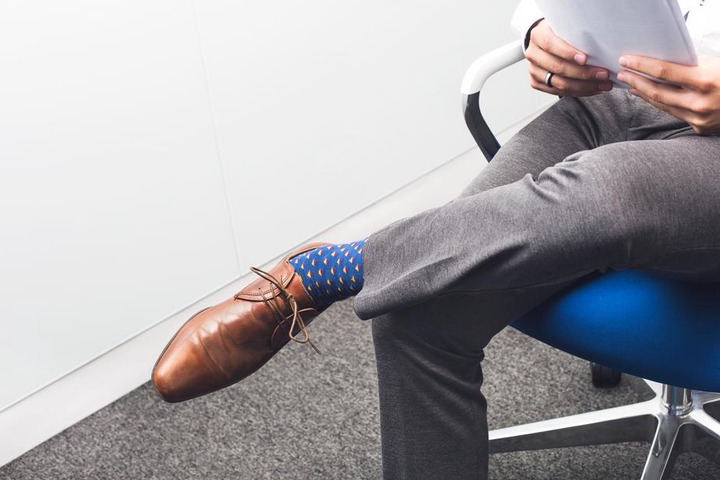 A Group known as the Northern Professionals, resident in Edo State, has hinged its support for the candidate of the All Progressives Congress (APC), for the September 19 governorship election in the state, Pastor Osagie Ize-Iyamu, on the performance of the chairman of the campaign committee and Governor of Kano State, Abdullahi Ganduje.
The group in a statement on Thursday by its chairman, Abdallah Tureta, commanded the APC for appointing Ganduje as the Chairman of APC campaign Council for Edo election.:
According to him, "We Northern Professionals resident in Edo State have resolved to throw our weight behind the gubernatorial candidate of the APC, Pastor Osagie Ize-Iyamu.
"It is extremely important to say that our support for Ize-Iyamu is largely because of the chairmanship of one of our performing governors from the North, in person of Abdullahi Ganduje of Kano state.
"We are assuring him of our collective support to ensure his victory at the polls in September.
"Our resolve to back the APC Candidate In Edo State Gubernatorial Election is in solidarity with governor Ganduje appointed as the chairman of the campaign council .
"We came to understand that the wisdom behind Ganduje's appointment as the Chairman of the Campaign Council is to make sure that no opportunity is left unattended to win the election.
"His sophistication and skills in politics are acknowledged across " board.
"We resolve to do this after our conviction that his leadership of the campaign council is an indication that APC is willing and ready to win the election.
"As somebody who has developed his state, both in human and infrastructure, Ganduje could also be a pillar in influencing the blueprint of how to move Edo state forward when our candidate wins.
"Which we are very hopeful that he would deliver.
4. Osinbajo lists support schemes for MSME survival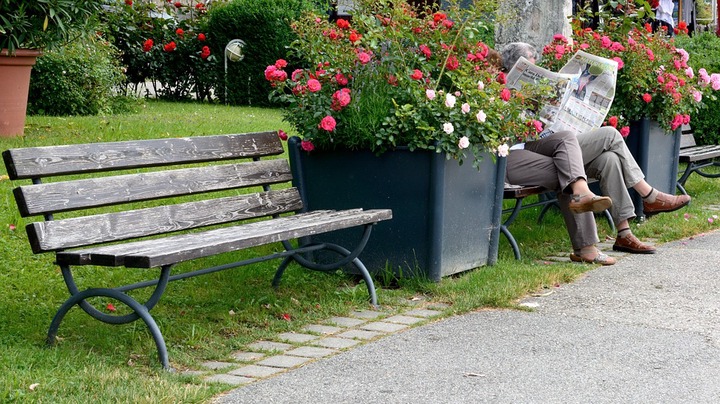 Vice President Yemi Osinbajo has said that the Federal Government, through the National Economic Sustainability Plan (NESP), is set to implement some schemes to keep Micro Small and Medium Enterprises(MSMEs) afloat.
The vice president listed Survival Fund including payroll support for three months, guaranteed off-take scheme among others as part of efforts to support small businesses in Nigeria to survive the effects of the COVID-19 pandemic.
Osinbajo's spokesman, Laolu Akande, in a statement on Thursday, said the vice president spoke at the 2020 edition of the Micro MSMEs Awards which held via video conference.
He said that locally, businesses were facing their most challenging time and the impact was particularly severe on MSMEs
"The central plank of our response as a government to the economic challenges posed by the COVID-19 pandemic has been the Economic Sustainability Plan recently approved by President Muhammadu Buhari and the Federal Executive Council.
"In that plan which essentially envisages an overall N2.3 trillion stimulus package, we made extensive provision for financial support to MSMEs, ranging from a guaranteed off-take scheme to a survival fund that includes a payroll support programme for qualifying businesses.
"The guaranteed off-take scheme seeks to provide support for MSMEs, manufacturing local products by guaranteeing the purchase from them of qualifying products such as face masks, hand sanitizer, Personal Protective Equipment(PPE) for medical workers among others
"These products will be distributed to Nigerians, Nigerian institutions and entities that would require them.
"The survival fund will help provide payroll support to MSMEs with a minimum of 10 and maximum of 50 staff. The MSMEs that qualify for these will make available their payroll for verification by the government.
"Companies that meet the requirements will then be eligible to have the salaries of their verified staff paid directly from the fund for three months."
5. GOV MATAWALLE TO BANDITS: Repent, surrender one riffle, get two cows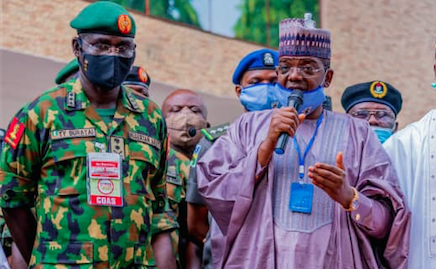 The governor of Zamfara State, Bello Matawalle has promised a gift of two cows in exchange for every one AK47 rifle surrendered by any repentant bandits in the state.
The governor made the promise on Thursday when he hosted the Inspector General of Police (IGP), Mohammed Adamu, the Director General, Department of State Security (DSS), Yusuf Bichi and other security heads in the state.
According to Matawalle, the state government decided to offer cows in exchange for rifles because the animal would advance the economic interests of any repentant bandit.
He said, "For every rifle submitted by a repentant bandit, there would be compensation of two cows. We don't want to give them money, so they wouldn't use the money to purchase new weapons.
"We said we will compensate them with cows, they need the cows to advance their economic interest.
"We also told the repentant bandits that all "Dabas" (Camps) in the forests should be disbanded. We won't accept a situation where the bandits will disarm and then go back to the forest and be staying in these camps or Dabas
"We asked them to either come to town and be reintegrated into the society or be given economic empowerment where they are, so that they would start a new life.
"Most of them are residing in forests under the shades of trees and inside caves. That is why we came up with RUGA policy to help them."
Criminal activities of bandits in the North, especially the North-West in recent times, has remained one of Nigeria's worrying security headaches aside attacks by Boko Haram in the North-East, herdsmen and Kidnappers across the country.
6. UK won't give you hazard allowance', Health minister advises doctors planning to leave Nigeria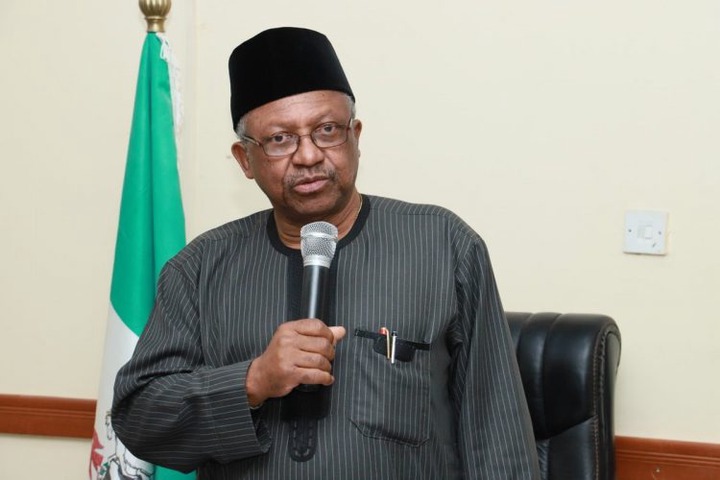 The minister says he was surprised that some doctors wanted to leave Nigeria without visas.
Dr Osagie Ehanire has advised Nigerian doctors seeking to relocate to the United Kingdom to stay in Nigeria, saying the UK government won't give them the hazard allowance they get in Nigeria.
The minister said this on Thursday, July 16, 2020, during the briefing of the Presidential Task Force on Covid-19.
Ehanire said this while responding to a question regarding the 58 doctors, who were recently prevented from flying to the UK by officials of the Nigeria Immigration Service at the Murtala Muhammed International Airport, Lagos.
He said he was surprised that the doctors wanted to leave the country without visas.
"I think we are one of the few countries giving hazard allowance. This UK where they are going, there is no hazard allowance, they don't give doctors hazard allowance but you just get your salary, that is all because I have spoken to the doctors there.
"They say it is part of your job and that is what you are trained for. They don't pay you anything but here apart from your salary we try to add something to it with the hope that you will stay. We also appeal to state governments to prioritise the employment of doctors some of whom have not been employed," he said.
Ehanire maintained that emigration of doctors is not peculiar to Nigeria. He said he was informed that doctors were also leaving the UK for another country.
"Even in the UK they are losing doctors to other countries so they think there is a movement but I think we have to look at our own situation the best way we can," he said.
The minister, however, stated that Nigeria would not stop doctors, who want to leave the country from emigrating but they must have visas.
He said, "With regards the 58 doctors, we were all surprised to hear that they were at the airport and it was irregular in that many of them did not have visas. I don't know what evidence you have whether they have left the country but no one should leave the country without visa.
7. Magu not the only Muslim that comes to my church, says Pastor Omale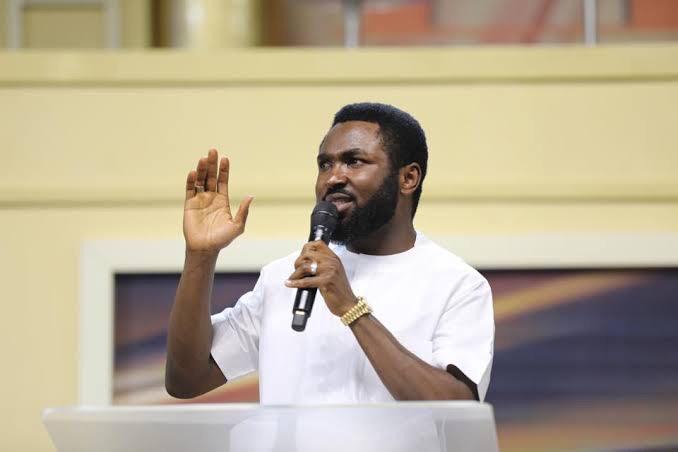 Emmanuel Omale, founder of the Divine Hand of God Prophetic Ministry, Abuja, says he will not deny Ibrahim Magu, suspended acting chairman of the Economic and Financial Crimes Commission (EFCC), because he is a prophet sent to everyone and not just Christians.
Magu is being investigated for allegedly mismanaging loot recovered by the anti-graft agency.
The Presidential Committee on Audit of Recovered Assets (PCARA) said the former acting chairman purchased a property in Dubai using Omale's name — an allegation the pastor has denied.
But in a sermon to his congregation, Omale said he does not launder money for anyone and described the allegation "as a lie from the pit of hell".
The pastor said Magu is not the only Muslim who have come to his church and got "results".
"You see what is going on, on social media. Listen, I don't launder money for anybody, it is a lie from the pit of hell, I have sons all over the world and I pray for them. They call me for advice, for counselling and I pray for them and beyond," Omale said.
"This altar is for everybody. It is for Muslims, it is for pagans and Ibrahim Magu is not the only Muslim that you used to come here, sleep here, talk to God and they have result.
"I'm not surprised, Jesus went through this, Jesus was persecuted, if Jesus was not persecuted they won't hear his name. People that don't know Omale, know Omale now. If I want to do this kind of publicity, the money is much all over the world, promotion. People that dont want to hear about pastor before, as they heard 'pastor launder money', they will go to my YouTube page and they will see the power of God there and they will become my son again.
"There is nobody that will watch my YouTube page and not follow me by force. There is nobody that will see my face that will not love me.
"My face was everywhere – publicity. No doubt about it, I can't deny him like the way i cannot deny all of you."
Content created and supplied by: Naijapadi.com (via Opera News )
Opera News is a free to use platform and the views and opinions expressed herein are solely those of the author and do not represent, reflect or express the views of Opera News. Any/all written content and images displayed are provided by the blogger/author, appear herein as submitted by the blogger/author and are unedited by Opera News. Opera News does not consent to nor does it condone the posting of any content that violates the rights (including the copyrights) of any third party, nor content that may malign, inter alia, any religion, ethnic group, organization, gender, company, or individual. Opera News furthermore does not condone the use of our platform for the purposes encouraging/endorsing hate speech, violation of human rights and/or utterances of a defamatory nature. If the content contained herein violates any of your rights, including those of copyright, and/or violates any the above mentioned factors, you are requested to immediately notify us using via the following email address operanews-external(at)opera.com and/or report the article using the available reporting functionality built into our Platform See More