The situation of insecurity in Nigeria is becoming alarming and the Government needs to take proactive measures in solving it. It's quite clear that Bandits have dominated the Northern part of the country. However, it's just a matter of time before it extends to the other regions.
The Nigerian Army remains the only source of hope for Nigerians. The recent activities of the military groups show Nigerians can still put their trust in them. Earlier today, a strange news broke out about the Nigerian Army. According to reports, the Nigerian army fled after Boko Haram attacked Matte and Dikwa this morning.
Nigerians have took to social media platforms to criticise the Nigerian Army. How could the people we believe could protect us abscond in the middle of war? That's the question the people are asking until the Nigerian Army released a contrary statement.
Speaking about the news, the Nigerian Army said: "the attention of the Nigerian army has been drawn to a publication in a section of the media alleging that over 100 Nigerian troops were reported to have absconded after Boko Haram attacks on Marte and Dikwa. This publication is false, unfounded and an attempt to malign the image and character of the Nigerian Army".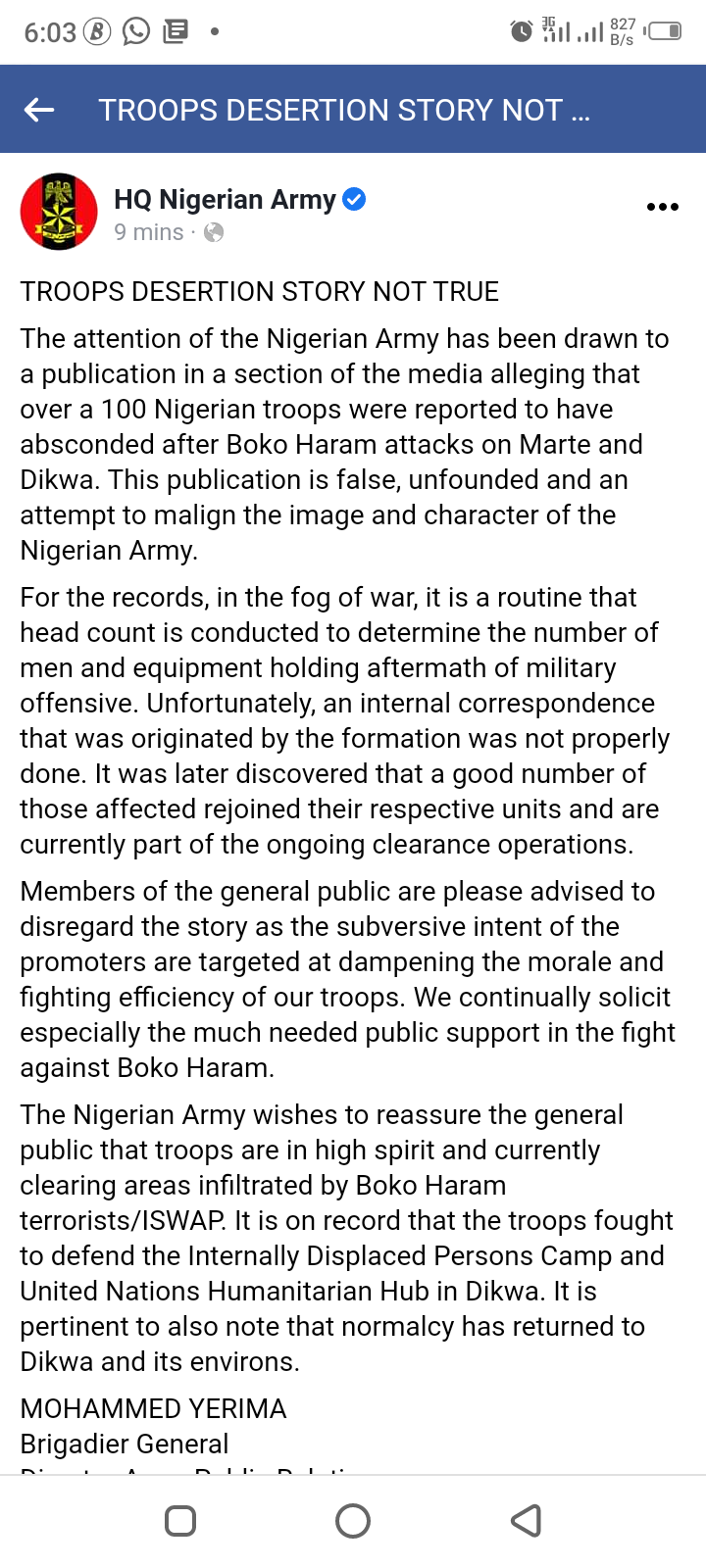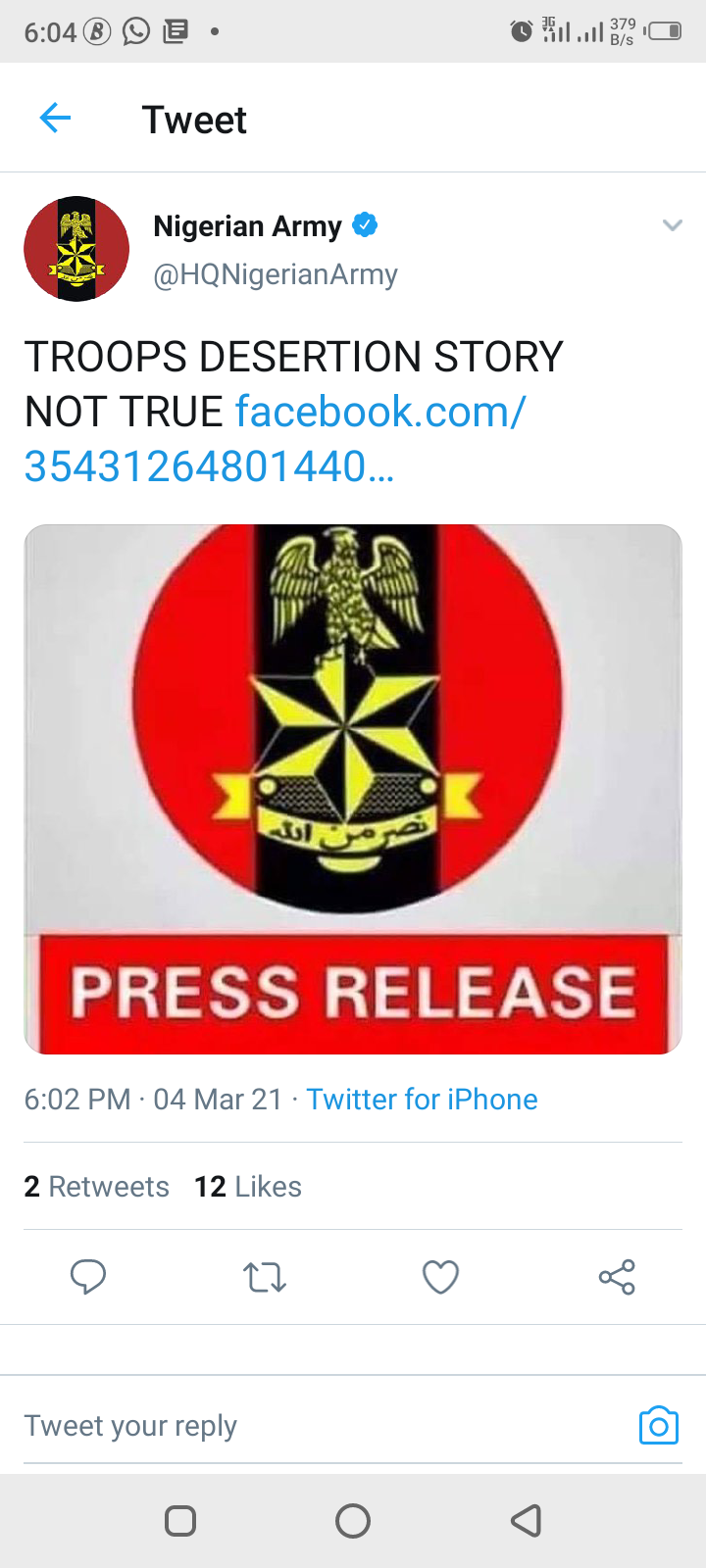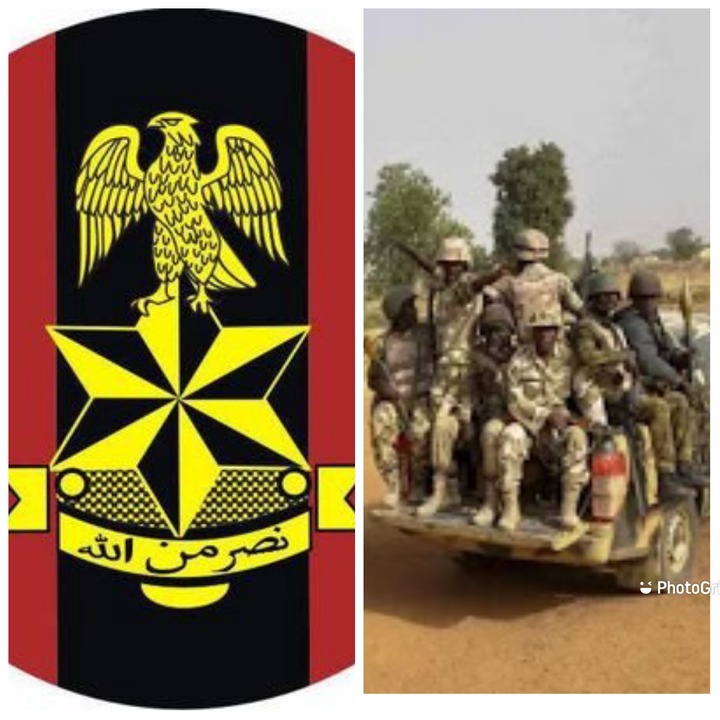 Content created and supplied by: Ent'mentgist (via Opera News )