With every speculations going on about the 2023 presidential election, I also became very curious about whom the people might love to choose when the time comes but I bet it is one whom the people will want to trust. So, six days ago I made a poll on Opera Squad Post about whom the people might love to choose between Bola Ahmed Tinubu and Goodluck Ebele Jonathan.
That is some tight comparison right? Forgive myself but I was quite surprised that the post even got the amount of engagements it did, the last time I made a poll like that, it generated little to none engagements. This one on the other hand is surprising as a total of 79 Opera news reader submitted their botes and some even commented on their choice.
Jonathan is loved by many, so is Tinubu, the both of them are crowd pullers and are both rumored to be contesting in 2023, although none of them have announced it official but curiosity is one of the greatest tool Nigeria politicians use. I saw that this two have many followers behind them and decided to ask their followers, non followers and indifferent like beings about who they would rather vote for if we are left with just the both of them in 2023. Not quite surprised many chose Jonathan, at least they have known him before and as the saying goes; a Known Devil is better than an unknown angel, Not as though Tinubu did not have any vote but his was lower.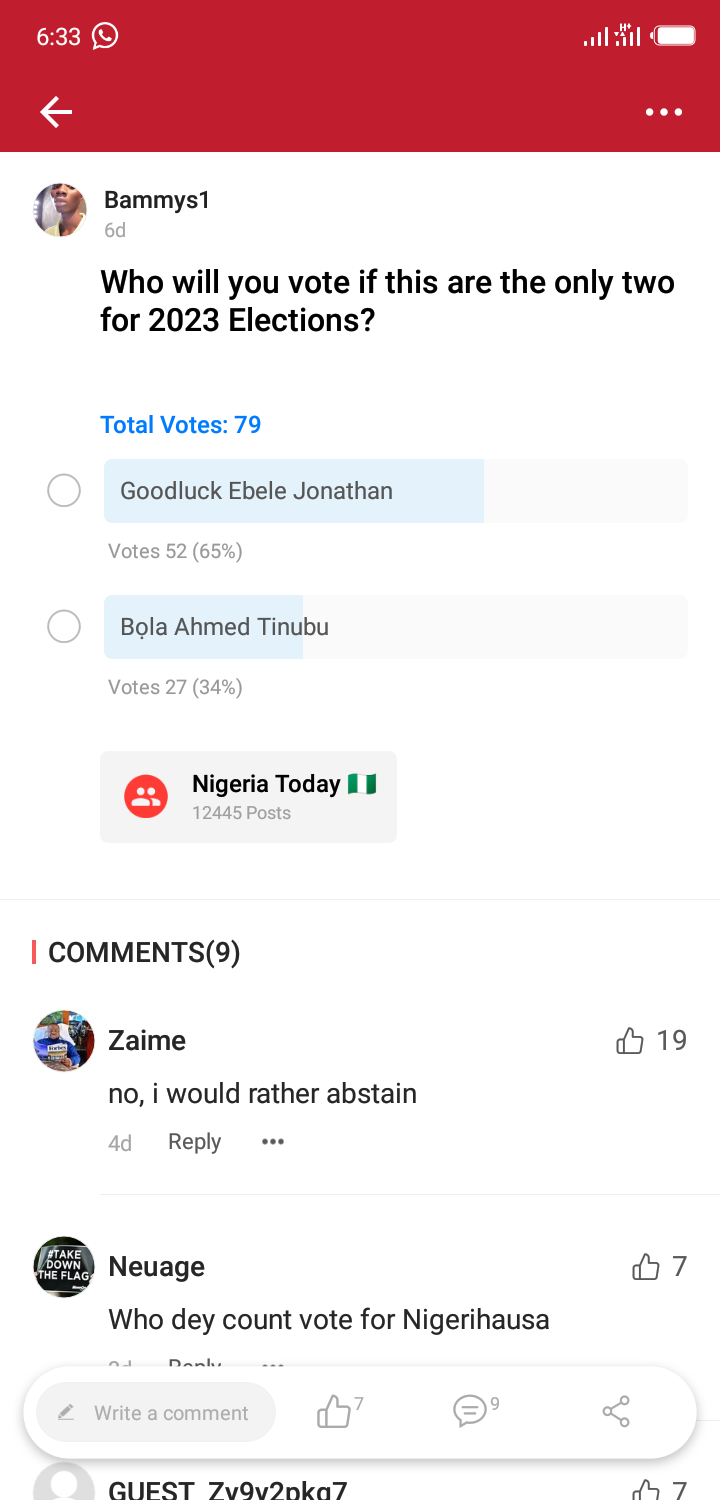 Also in the comments section some were saying they would rather not vote and some chose both Tinubu and Jonathan respectively.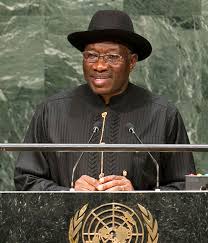 Below is a link to the post; https://www.operanewsapp.com/ng/en/posts/CP-AOneD7QDL
Content created and supplied by: Bammys1 (via Opera News )