There is no way the history of Nigeria democracy can be made complete without the mention of a man who has been dubbed "Hero of Democracy". Former President Goodluck Ebele Jonathan usurped power as the Commander-in-Chief of the Armed Forces, Federal Republic of Nigeria after the demise of his boss, Late Umaru Yar'adua.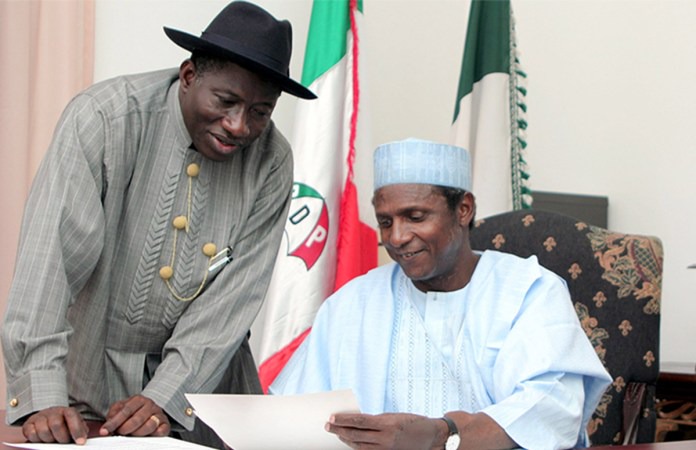 President Yar'Adua and Vice President Jonathan
He governed Nigeria from 2009 to 2011 in order to complete the four years tenure of his late boss which started in 2007. He emerged the flag bearer of the People's Democratic Party, PDP for the 2011 Presidential Election which he won.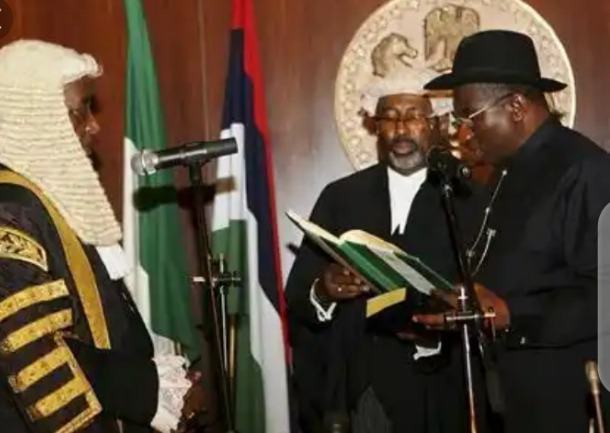 Goodluck Jonathan sworn-in as the President in 2009
The first ever Nigerian Ijaw President did not have a rosy tenure in office as his administration battled insurgency. But one thing Nigerians did enjoy under his tenure was the freedom of speech and the freedom of the press. In fact, he stood his ground on ensuring a transparent, free and fair election without any form of intimidation which arguably led to his defeat in 2015 Presidential Election. This saw the emergence of President Muhammadu BUHARI (PMB).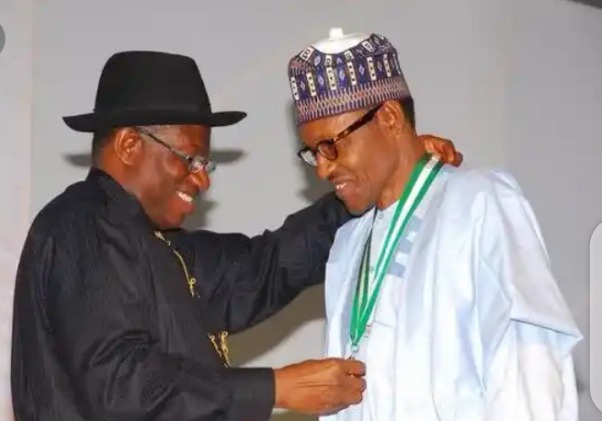 Then-President Goodluck Jonathan and now-President Muhammadu Buhari
Since PMB assumed office, the situation of things in Nigeria changed. Series of recession have hit the country's economy. President Buhari is currently in his second tenure but insurgency has not been exterminated as he promised Nigerians. Due to the ugly condition of the Nigerian people, there has been clamor for the return of Goodluck Jonathan in Asọ Rock. In fact, the two arch-rival political parties in Nigeria, the PDP and the APC have been rumored to be making plans to field GEJ during the upcoming 2023 Presidential Election.
Well, Goodluck Jonathan has come out to speak on the rumor surrounding his interest in the next election during his condolence visit to Gov. Okowa of Delta State for the loss of his father.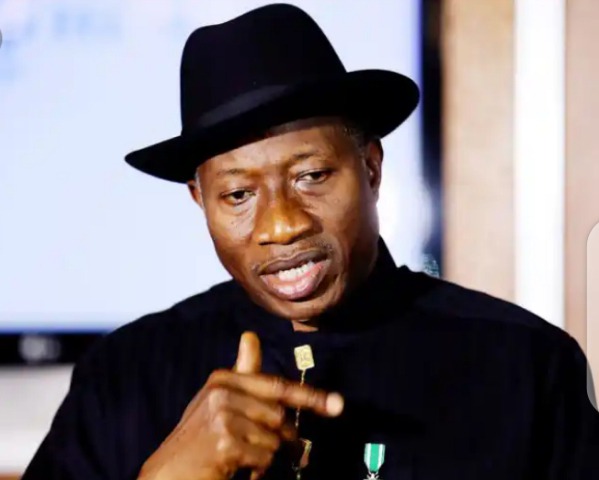 The former President revealed that he was not behind the promulgation of his alleged interest in the next election. According to Daily Post Nigeria, Jonathan reportedly said:
"On the rumour of my interest in the 2023 presidential election, it was mere speculation."
The Bayelsa state democrat, however, shied away from making his decision or plan known to the newsmen. He failed to rule himself out while he subtly diverted into living his life in a way that will please God and humanity.
"I will continue to serve God, humanity, Africa, and the world to the best of my ability and with all sense of commitment and sincerity," he added.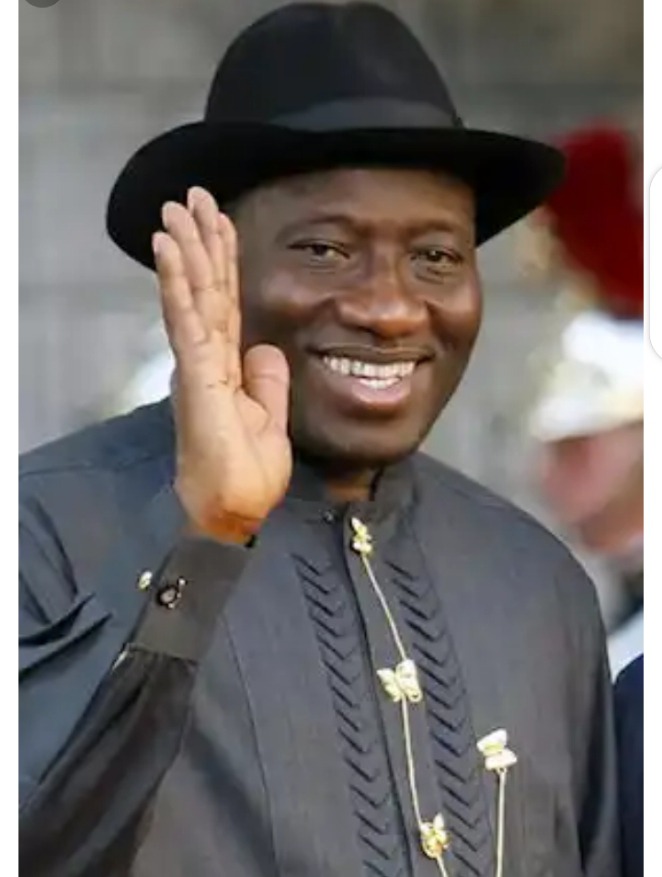 Do you think GEJ deserves another chance in 2023 to lead Nigeria again?
Content created and supplied by: KelsonJohn (via Opera News )