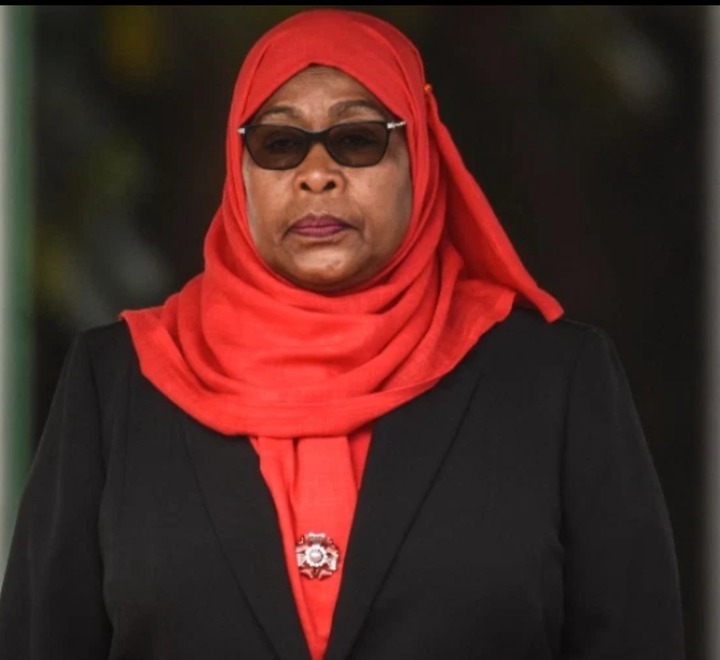 SAMIA Suluhu Hassan was sworn-in as Tanzania's first female president on friday. This happened just two days after the Tanzanian Government announced that President John Magufuli was dead. Suluhu Hassan was the Vice President, and now according to constitution, she is to serve out the rest of the five-year term as president.
The 61 year old is popularly known as Mama Samia, and this name is said to reflect the respect she is held in. However a video where she addressed the issue of being caed Mama recently went viral , she publicly made a statement asking people to stop referring to her as Mama. This statement also ended up getting lots of reactions online. She spoke in her Tanzanian language. It was later interpreted to English by a man on Twitter known as Ben Philips.
The interpretation of her statement was "I have a little thing to say. I'm the president of Tanzania, President, not Mama". To watch the video Click Here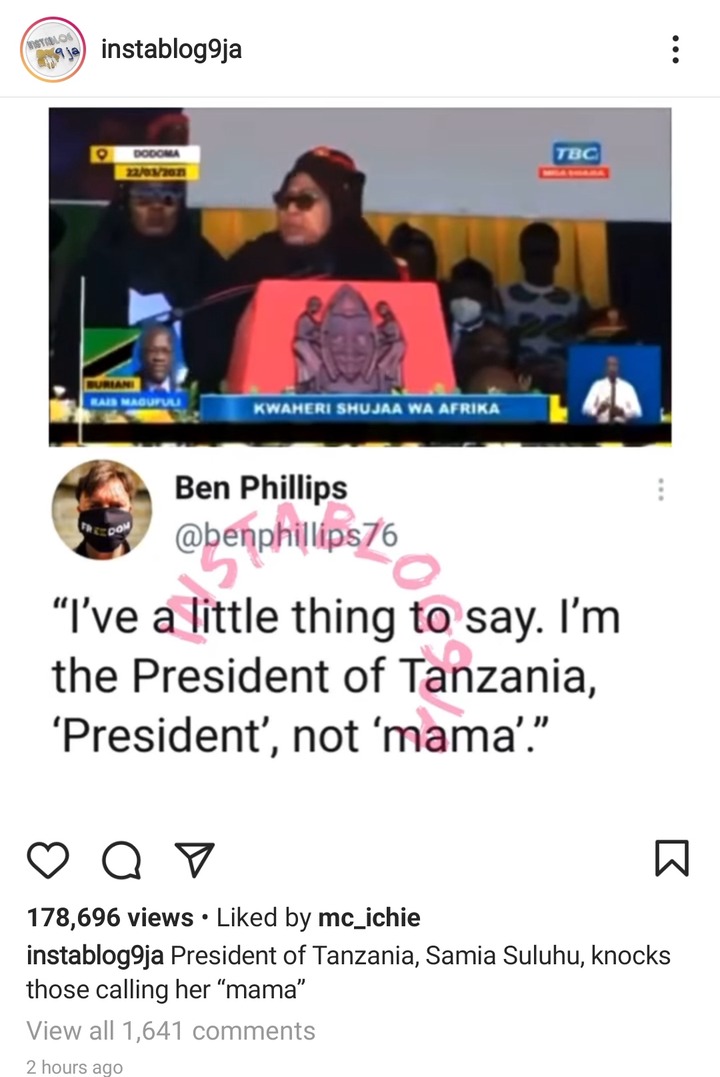 This obviously shows that she doesn't want to be referred to as Mama again because she now has a new political position which is the highest in the country. The video was posted on popular Nigerian blog Instablog9ja, and it go several reactions from people. Check out different comments made by people concerning the Tanzanian President's statement below.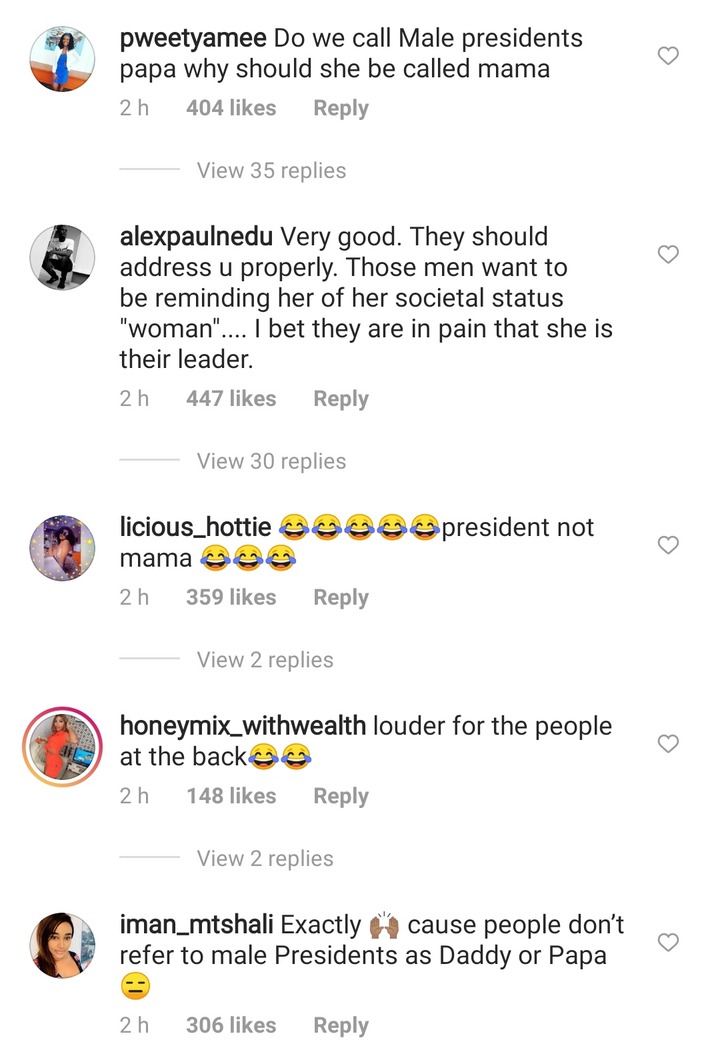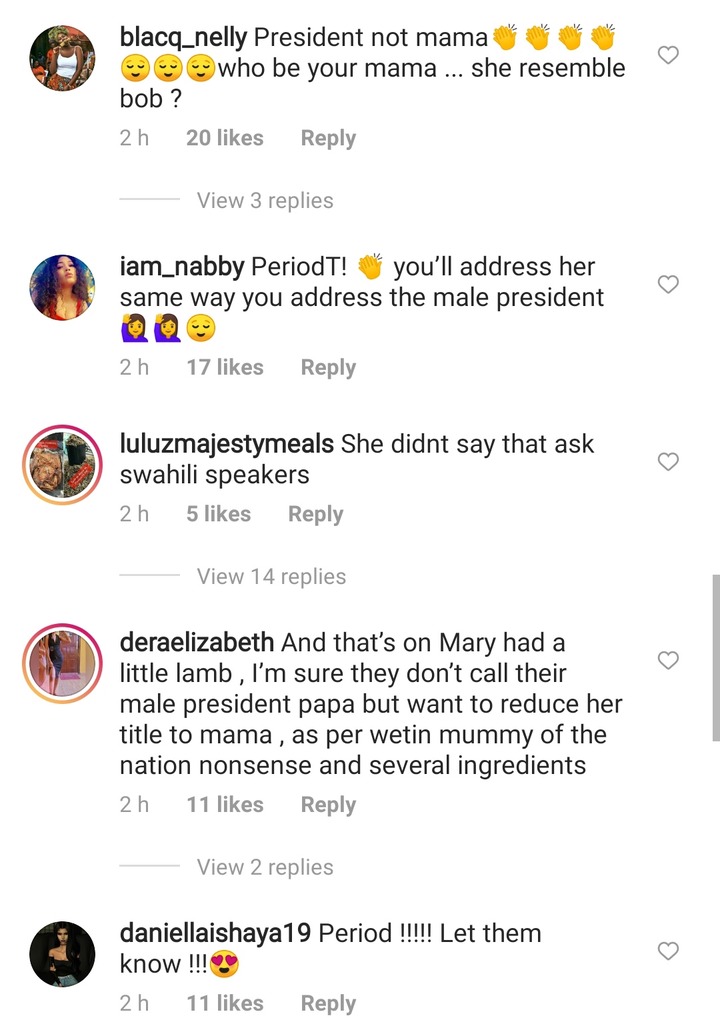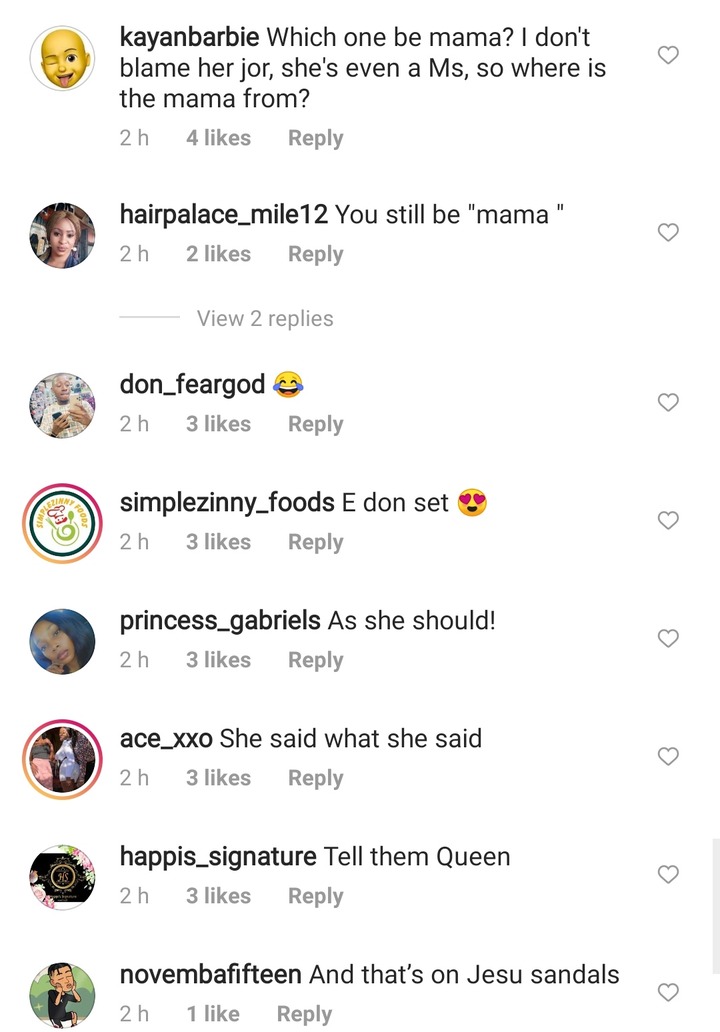 What are your thoughts on this?
Source: Instablog9ja
Content created and supplied by: WarmestColor (via Opera News )