Agaie, town and traditional emirate, Niger state, west-central Nigeria. The town lies at the intersection of roads from Bida, Baro, Tagagi, Lapai, and Ebba. Originally inhabited by the Dibo (Ganagana, Zitako), a people associated with the Nupe, it fell under the sway of Malam Baba, a Fulani warrior, in 1822.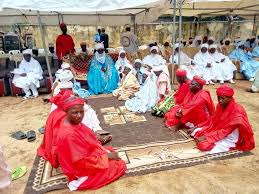 Agaie town is a market centre (yams, sorghum, millet, rice, shea nuts, cotton, and peanuts [groundnuts]). Swamp rice, an especially important cash crop south and west of the town in the Niger's floodplains, is cultivated both on small farms and at the government's irrigated rice project at Loguma, 20 miles (32 km) south. Area 737 square miles (1,909 square km). Pop. (2006) local government area, 65,209.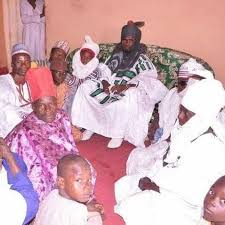 Agaie was a 19th-century state in present-day Nigeria covering roughly the same land of the present LGA. It was originally inhabited by Nupe people, but became an emirate and part of the Fulani Empire in 1822, after Fulani mercenaries intervened in the Nupe civil wars. In the early 20th century, the land became a part of the British Empire .The Etsu nupe Agaie is Alhaji Yusuf Nuhu.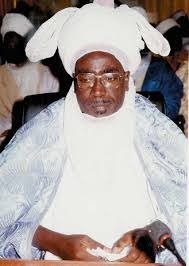 Niger state is populated mainly by the Nupe people in the south, the Gwari in the east, the Busa in the west, and Kamberi (Kambari), Hausa, Fulani, Kamuku, and Dakarki (Dakarawa) in the north. Islam is the predominant religion.  The main highway system runs north of the railway and serves the market towns of Mokwa, Kontagora, Tegina, Kagara, and Kusheriki
Content created and supplied by: Sunny2tee (via Opera News )