Good News To All Nigerian Youths As President Muhammadu Buhari Advices Them To Join Politics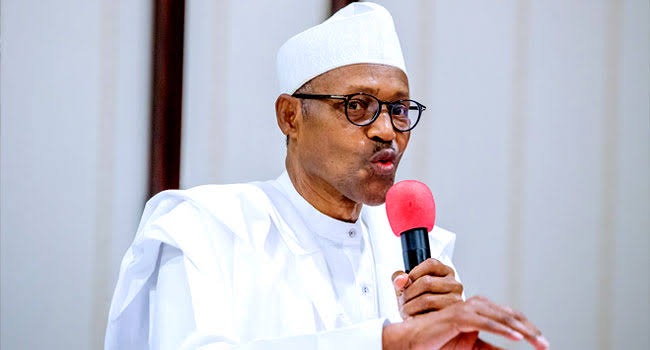 The Federal Government led by President Muhammadu Buhari have shown so much commitment in making sure Nigerian youths participate in politics.
One of the process President Muhammadu Buhari is using to make sure youths participate in politics is through the recent advice he gave to the youths.
Recently, President Muhammadu Buhari urged Youths in Nigeria to join the All Progressive Congress (APC) and participate in politics.
According to President Buhari he said, "Youths owe this country the responsibility to deploy their creativity in sports, education and science and bring out innovation that will create impact in the country."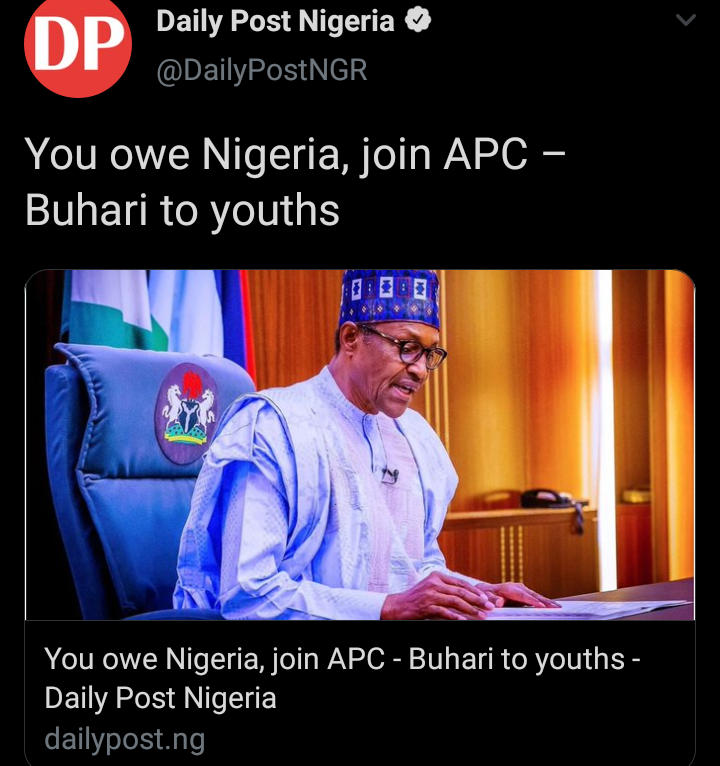 President, Buhari made the statement during a virtual meeting with All Progressive Congress (APC) youths in Abuja.
Furthermore, Here Is what he said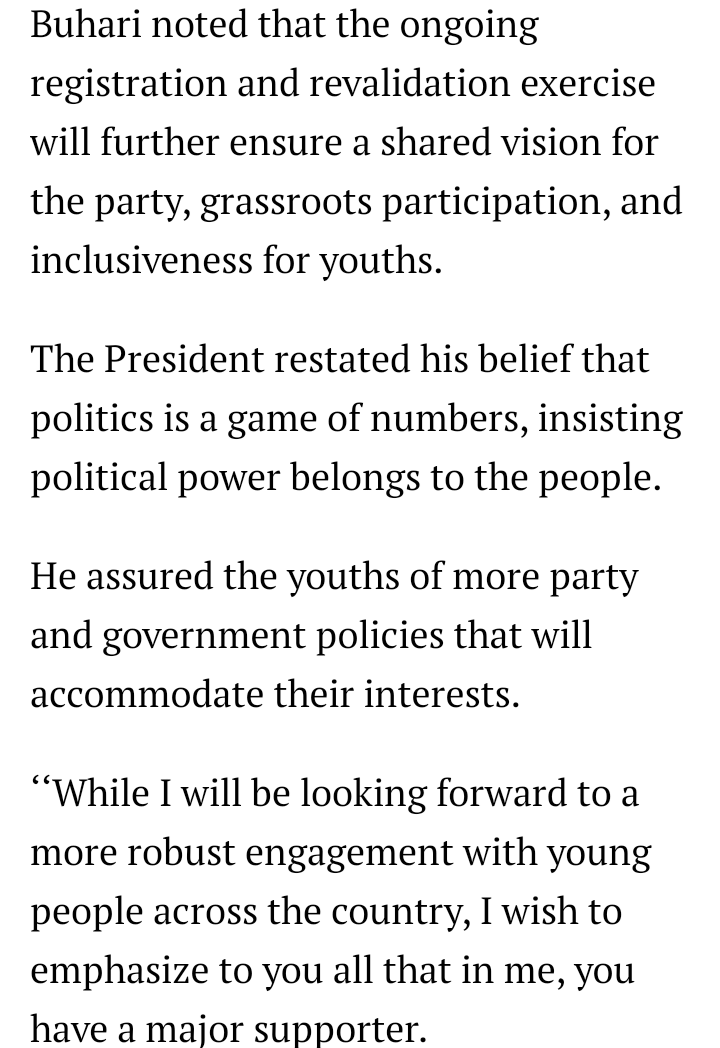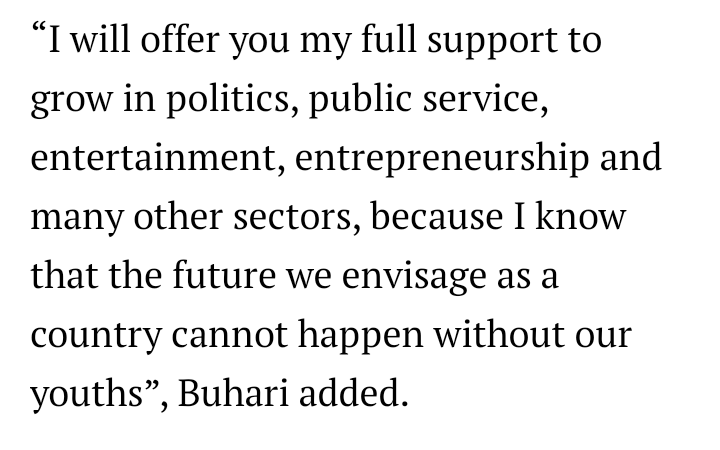 As a Nigerian what can say about this advice from president Muhammadu Buhari?
Share this post to family and friends
Follow this page for more information.
Content created and supplied by: Hub-gist (via Opera News )