The Federal Government in a bid to cushion the economic and harsh effect of the COVID-19 pandemic, has decided to distribute some palliatives in some part of the country.
According to Dailytrust, 88 trucks of palliatives from CACOVID-19 and three trucks of rice from the Federal Government was delivered to Niger state for over two months ago.
Sadly, as was found out by an ad-hoc committee setup by the state House of Assembly, none of those palliatives have been distributed but instead locked up in a secret warehouse.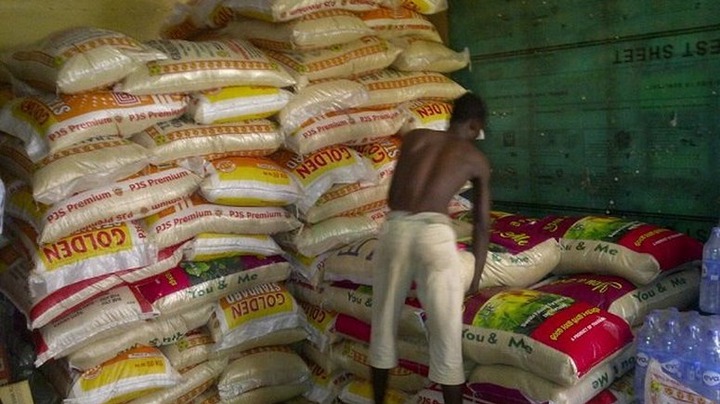 The committee which is chaired by Mallam Malik Madaki Bosso, was setup following outcries from members of the public on ways and manner in which the state Task Force on COVID-19 headed by the Secretary to the State Government, Ibrahim Metane handled it activities, including how monies approved for the committee were expended.
The investigation carried out by the ad-hoc committee discovered a warehouse where COVID-19 palliatives were stockpiled.
Mallam Malik Madaki Bosso who is also a member representing Bosso constituency, expressed disappointment and anger over failure of the task the Task force on COVID-19 to distribute food items.
"If the the food items have been kept here for over two months now, and you say you are waiting for a distribution template from the donors, then you need to persuade them to come up with it as soon as possible."

However the chairman of the state Task Force on COVID-19 and secretary to the State Government, Ibrahim Ahmed Mantane responded saying the palliatives weren't distributed yet because more were still coming in.
He also claimed that some of the palliatives had been distributed during the lockdown and that the committee was waiting for a template from the donors before distributing the items.
Please don't hesitate to comment your opinions.
Please don't forget to like share and follow for more information and updates.
Content created and supplied by: Newszone (via Opera News )