It's more than 5 days and closely getting to a week now since the GCFR (Grand Commander of the Federal Republic) of Nigeria, President Buhari left for a medical trip to UK over his medical check-up. Since then many incident has transpired amidst his absence as many Nigerians has been wailing over his visit to another country when his own country is facing serious challenges.
Amidst his departure to UK, the official aide to the president has come out lately to clear the air as well as sound a note of warning to all Nigerians regarding the president's trip.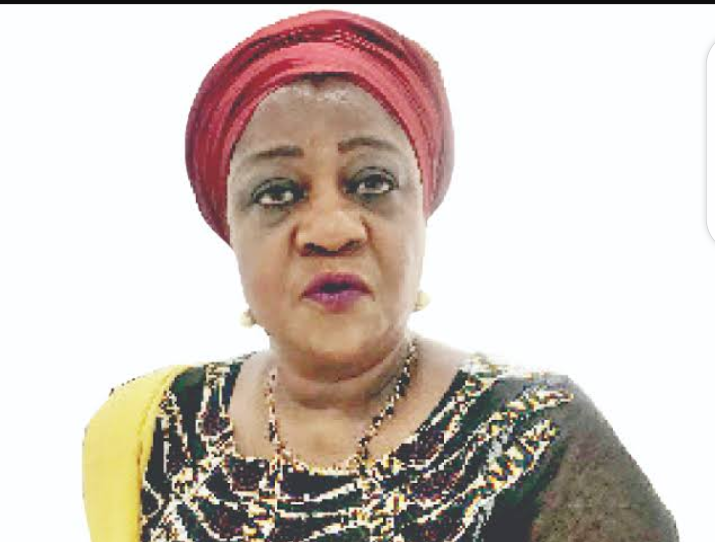 Lauretta Onochie who took to her official twitter handle to send a strong message to Nigerians, stated that the president would be be going for a routine check-up next year, as she disclosed that the present Buhari administration has been there since 2016 and therefore he is obliged to see his personal doctors at least once in a year.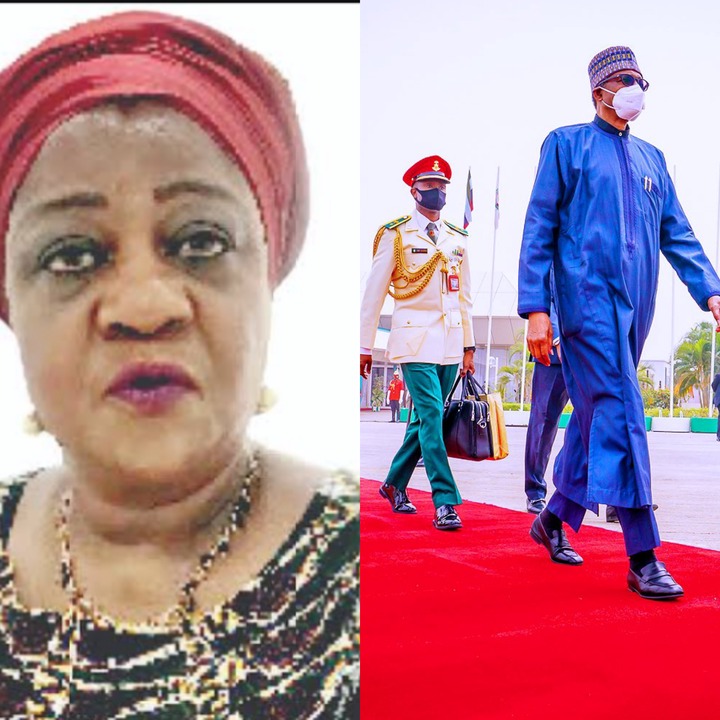 She further went ahead to say that the wailing of Nigerians will never solve anything as it has been the same for so many years now. Lauretta further stressed that if the president wishes, he could still go for a check-up in 2022 and 2023 and that wailing can never take away his rights to see his personal doctors.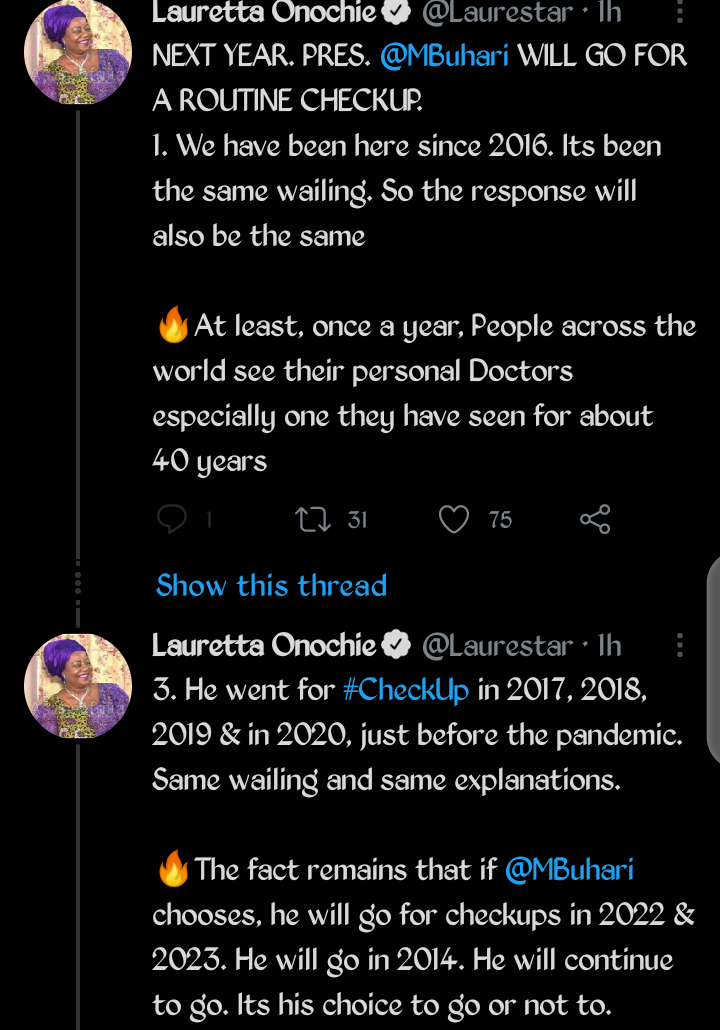 Content created and supplied by: Emmawrites (via Opera News )