Edo Decides: Setback For Obaseki As 7 Oredo Councillors Declare Support For Pastor Ize-Iyamu(Photos)
studio.opera.com
2020-07-28 17:53:50
Edo Decides: APC Waxes Stronger As Obaseki's Councilor Others Endorse Pastor Ize-Iyamu(Photos)
The Edo man would say "Issa MOVING TRAIN there". What it practically means is that the movement is unstoppable.
Today the Governorship aspiration of Pastor Osagie Ize-Iyamu received a massive boost as Seven elected ward councillors in Oredo Local Government council declared their total support for the APC candidate.
Read Also Edo Decides: Adams Oshiomhole Release Latest Dance Step As Plot To Remove Obaseki Thickens(video)
The councillors include Obaseki's own councillor representing ward 04, Mr Bright Aisien.
Other councillors who refused to cross over with Obaseki to the PDP include Hon. Collins Eweka of Ward 12, Mr Smart Ehioze of Ward 03, Mr Geofrrey Enabulele of Ward 08, Mr Omoregbe Samuel of Ward 07, Mr Efosa Ogiame of Ward 11, and Mr Reliance Okugbowa of Ward 09.
From the Tsunami witnessed today, it means Oredo is fully APC.
The last 48 hrs has seen massive resignation of BOARD members, Special Assistants and other government appointees dumping Obaseki for the APC candidate Pastor Osagie Ize-Iyamu.
Actually, we have since lost account of the number of Obaseki's appointees that have switched their allegiance for Pastor Osagie Ize-Iyamu.
The event occurred at the residence of the APC Governorship hopeful.
See Pictures from the event below.
Osigwe Omo-Ikirodah writes in from Benin City.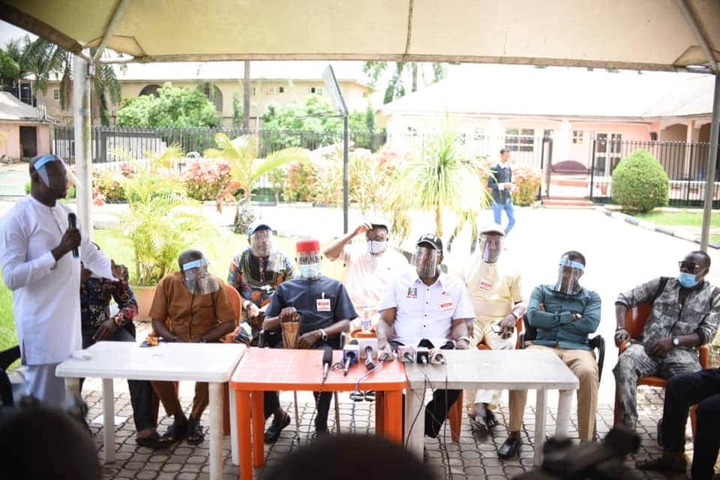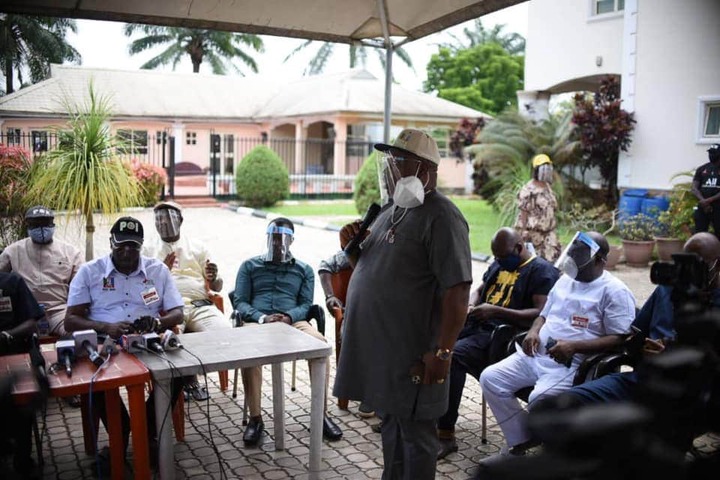 Source: Opera News