Niger Delta and it's people are full of Dramas,as of today an Activist of Ijaw Nation and Niger Delta at large had asks ijaw Politicians of Delta State to resign if they don't want to act or fulfill their constitutional rights as Representatives.
The news surfaced online in his Facebook account.
IPCF Boss Berates Ijaw Political Power holders In Delta State & Sycophants In The States.
  * Asked them to Function or Resign.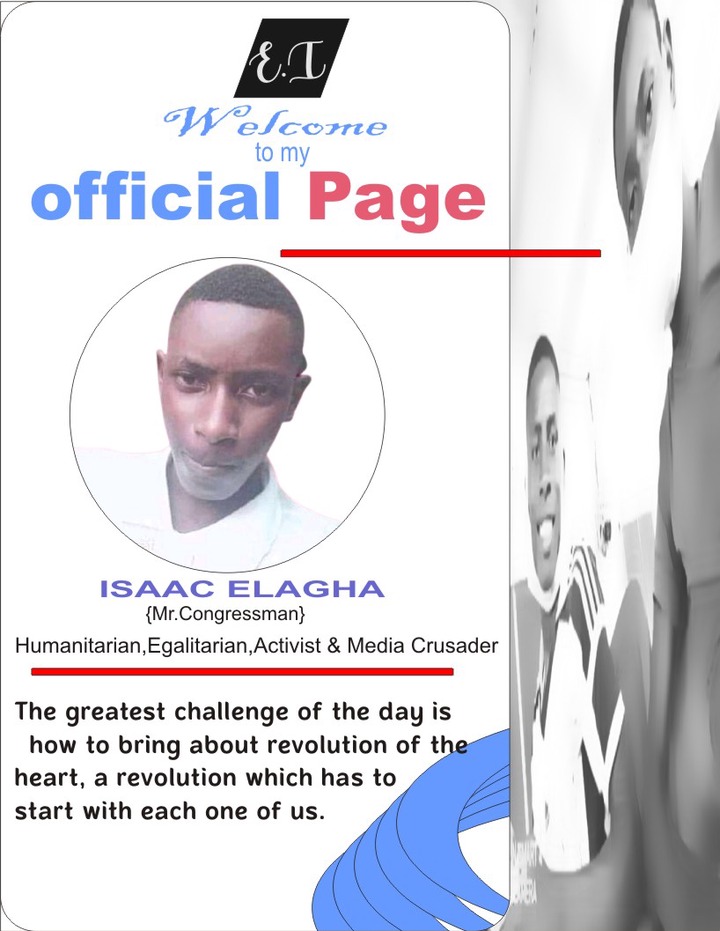 The Principal Solicitor of Ijaw Political Commentators Forum (IPCF), Comrade Isaac Elagha in a press Conference with KREEK VOICE ONLINE Reporters today at Oboro town in the state berated the ijaw Political power holders in Delta state to act or Resign from their various positions.
  In his words, It's too shameful to say people are really representing the good people of Ijaw Speaking Ethnic Group of the state.
  Nobody is acting and i can say they are sitting in a cozy ambiance waiting for their monthly payment.
  The comrade who's the Secretary General of Burutu Like Mind Comrades also emphasized on the need for them to resign, he said it's better they all resign from their various offices than being there and doing nothing.
  He also talked about the Schools that were recently sent to the house of Assembly for Upgrade and no ijaw power Holder in the house argued about sitting one in our area.
  He said, I was thinking maybe one or two of the power holders in the Delta state house of Assembly will talk or argue about the School upgrade for three schools in the state while non is in our domain, Sadly non of them made a reference about that or informed the public about their next move.
  My other people is about the Sycophants who are still praising this Politicians, i shame for them.
  Instead of putting heads togeither and build the nation, you're there insulting your own brother just for the peanut pay, he said.
  There's nothing to worry about as 2023 and it's Election are on the way, let's wait and see but for the mean time if you can't act and prove that you're an ijaw man please resign from your Office,Isaac Said.
Content created and supplied by: MediaReports (via Opera News )