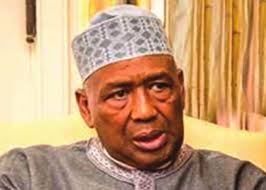 The Nation throw into mourning as a key member and ally to president Muhammadu Buhari, Mallam Isa Funtua reported death.
Ismaila Isa was born in Funtua, January 1942. He received Islamic education, where he learnt the Qur'an, Islamic Jurisprudence, and the tradition of Prophet Muhammad.
He later attended the Commercial College in Zaria, Federal Training Centre in Kaduna and the Ahmadu Bello University in Zaria. He also attended the University of Manchester.
He then retired into private business where he became a director of several companies. He was the founder of Funtua Textiles Limited and managing director of the Democrat Newspaper. He was also the founder and Chairman of Bulet Construction Company (one of the largest indigenous construction companies in Nigeria), responsible for building several federal buildings. Source of profile: Wikipedia.
It was understand that Mallam Is Funtua died of underline illness.
According to Vanguard News, Mallam Is Funtua died in Abuja while undergoing a routine medical check up.
It was also reported by the Vanguard News that Mallam Isa Funtua suffered massive heart attack during the check, up.
This may lead to his passing. He died in the age of 78 years old.
He was a very influential figure in the Buhari administration, and a long time close associate of President Muhammadu Buhari, and and a prominent member of the infamous Kaduna Mafia, a loose group of Nigerian Businessmen, Civil Servant, Military officers from the north part of Nigeria.
Content created and supplied by: Chrischukwudi (via Opera News )